Canada 10 May: Manitoba
Live from the Road report compiled by Purnakama Rajna from notes by Jauvana Westwood:
10/5/06:
From Portage La Prairie, the WHR torch found its way to Winnipeg, with its first stop being West St. Paul school, in West St. Paul. West St. Paul school has been a friend to the WHR for many years, and we were happy to visit once again.
To begin the ceremony, the WHR team and a selected team of students ran into the gymnasium, to a cheering assembly of 196 students from grades 1-5. The students listened intently as the WHR team members explained what the torch relay was all about, and at the close of the ceremony were able to ask the team questions before they and their teachers went outside to enthusiastically run the torch around the school field.
After the official ceremonies were over, the team stayed to let those who wanted to, personally hold the torch and silently in their hearts, make their individual wishes for world harmony.
Many thanks to Jane Pogson, who continues to support the efforts of WHR in helping to build a oneness-world.
Photos from West St. Paul school: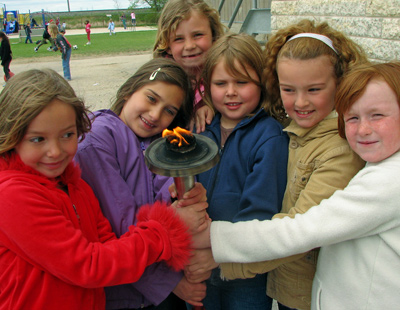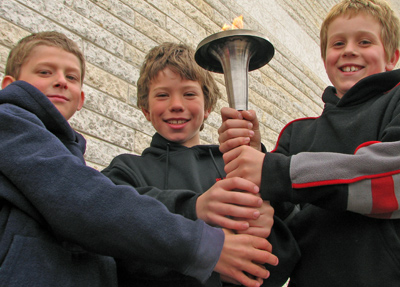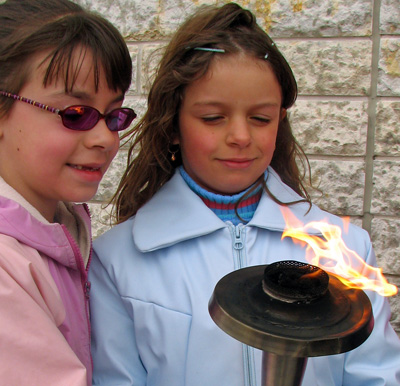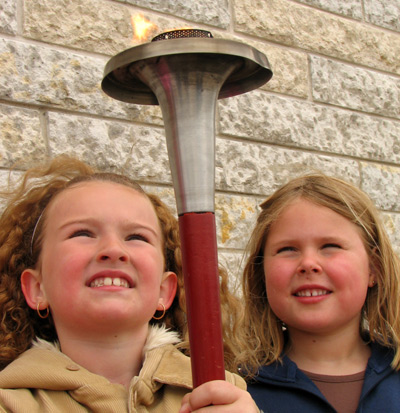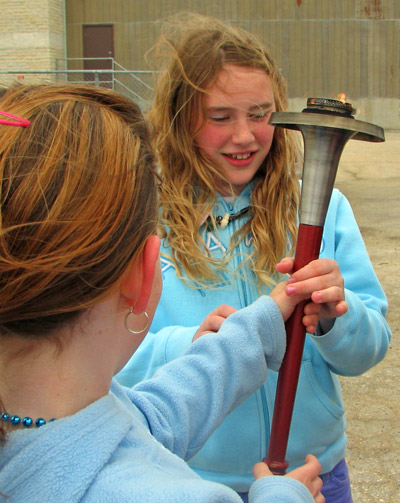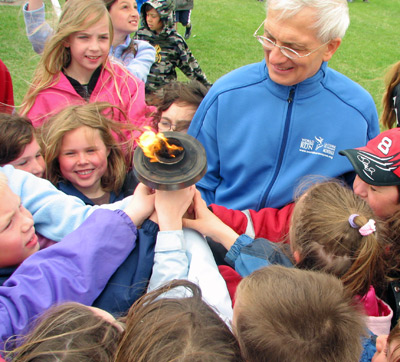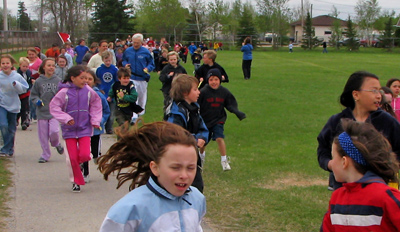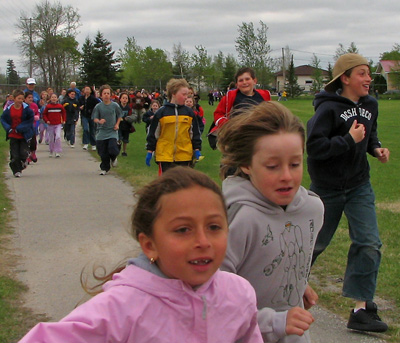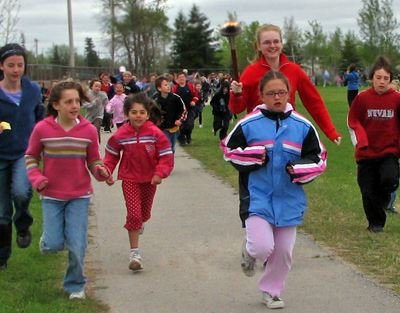 ---
Harmonemail:
You can send a message to the runners or read the messages.