Canada 8 May: Manitoba
Live from the Road report compiled by Purnakama Rajna from notes by Jauvana Westwood:
8 May, Brandon:
The World Harmony run got off to a flying start in Manitoba with an exciting torch relay between two local Brandon schools, Waverly Park and George Fitton.
The relay began bright and early at 9:00 a.m. at Waverly Park school, where 345 students, teachers and Principal Bob Lee welcomed the World Harmony Run team and their own cross-country running team with enthusiastic cheers, as they ran the torch into the school auditorium. The team ran twice around the auditorium, so that everyone could see the torch, and make their own silent wishes for world harmony.
World Harmony Run team member Shishir Pauk gave an enthusiastic explanation to the children about the purpose of the World Harmony Run, followed by sweet and moving poetry readings about world harmony by the student body, as well as a beautiful song sung by the school's very talented choir.
The assembly closed with a viewing of the world Harmony Run DVD, after which the cross-country team accompanied the WHR team as they ran the torch out of the school to meet the students of George Fitton school and their Phys. Ed teacher, Grant Coulter.
Waverly Park School photos: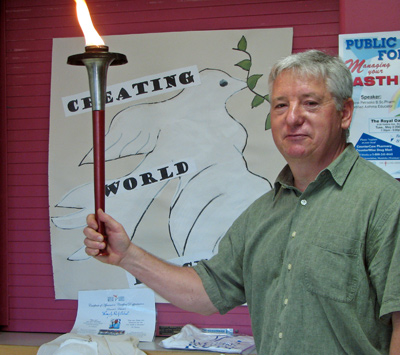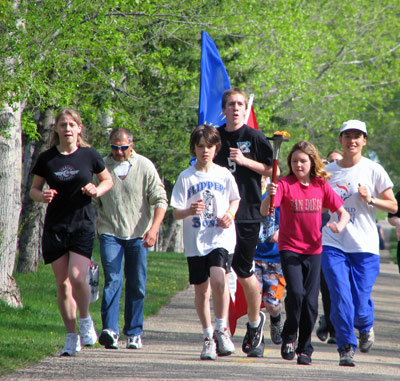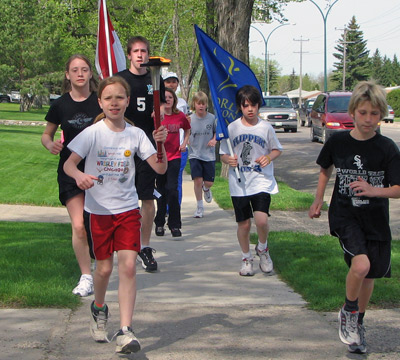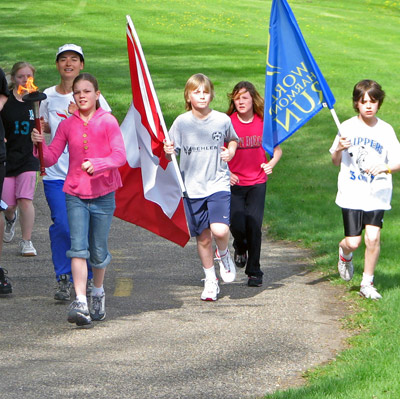 The George Fitton students and Mr. Coulter were eagerly waiting the arrival of the torch so that they could run it on to their own school.
Exchange of the torch photo: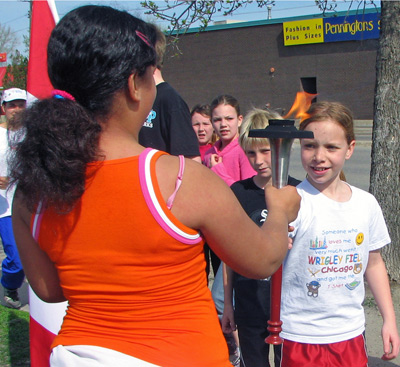 When they arrived, the grades 3 to 5 students were waiting patiently and excitedly in the auditorium, and they greeted the runners with enthusiastic cheers as they arrived with the torch.
At the end of the assembly, the WHR team presented the school with a certificate of appreciation and the principal, Mrs. Gail McDonald, with a WHR t-shirt. The students said goodbye, with hopes that they would see the torch again next year.
Big thankyous to Mr. Bob Lee, Mrs. Gail McDonald, and Mr. Grant Coulter for their enthusiastic participation, and we hope to see you again next year.
George Fitton School photos: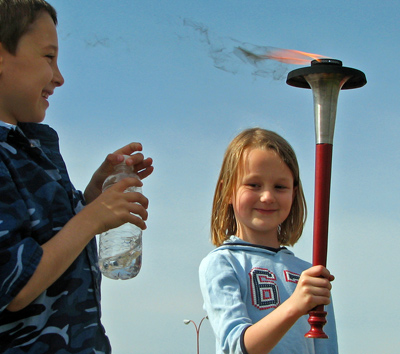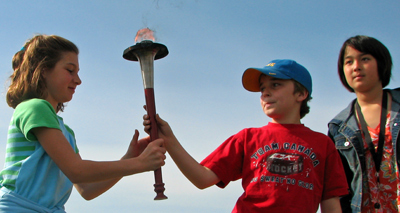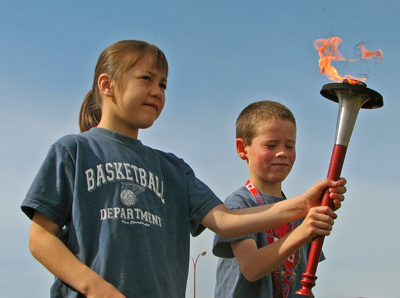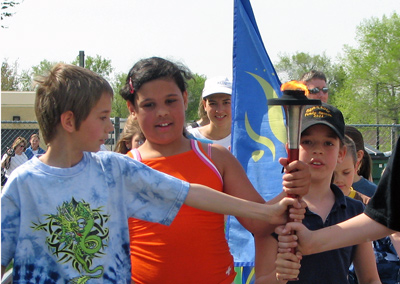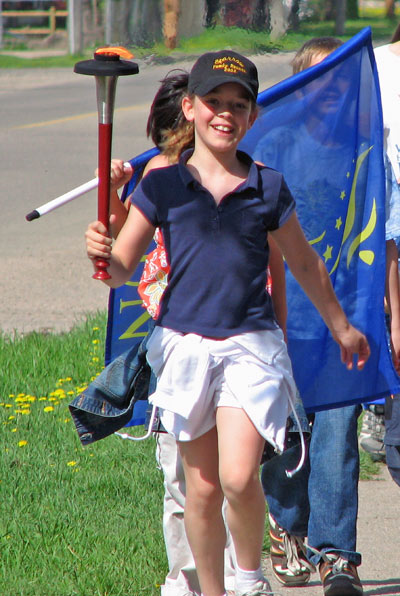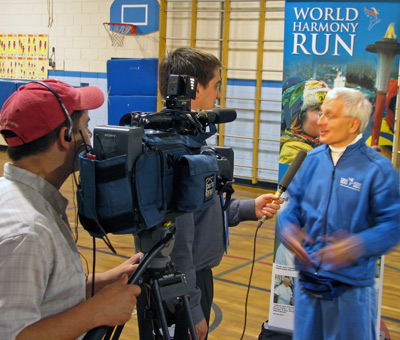 Running near Brandon photos: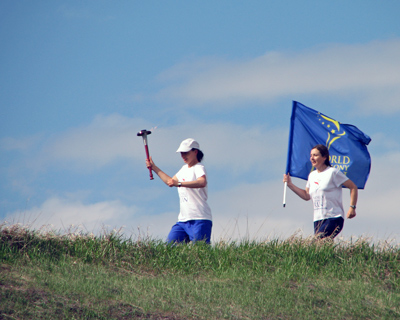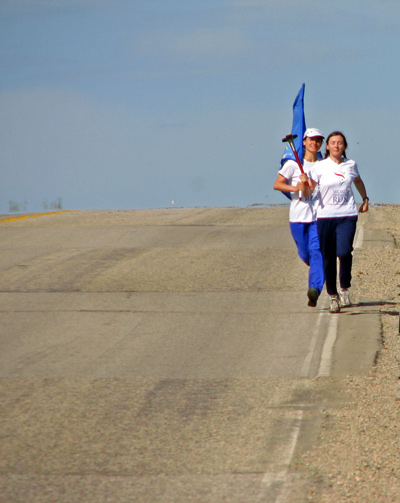 ---
Harmonemail:
You can send a message to the runners or read the messages.