Canada 19 May: Mt. Everest Ascent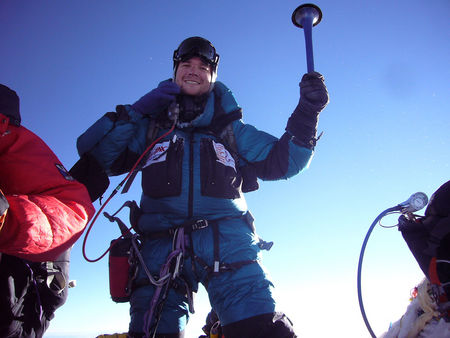 In honor of the 25th Anniversary Canadian mountain climber Samuel Nirabadhi Wyatt carried the World Harmony Run Torch to the top of Mt. Everest which he summitted on May 19th.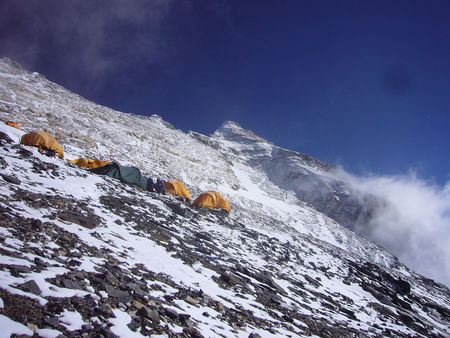 Windswept Tents at Camp Three.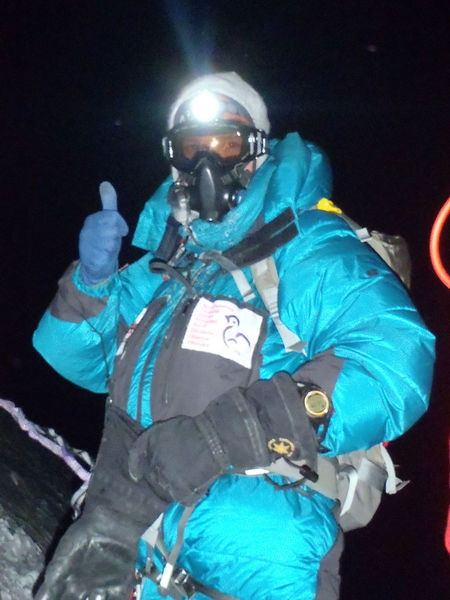 Early evening (9.00 pm) departure in push for the summit.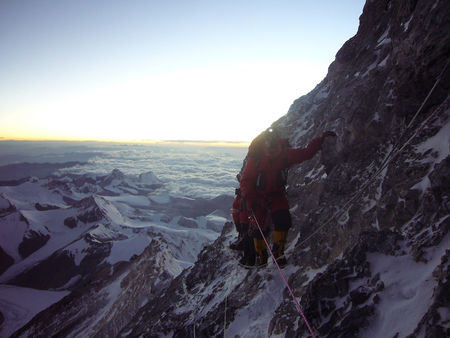 Technical section.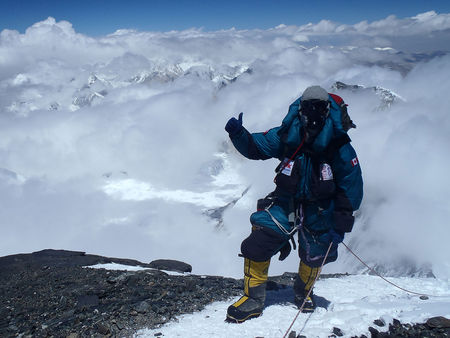 Above the clouds.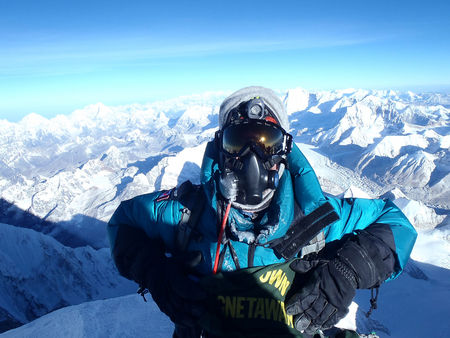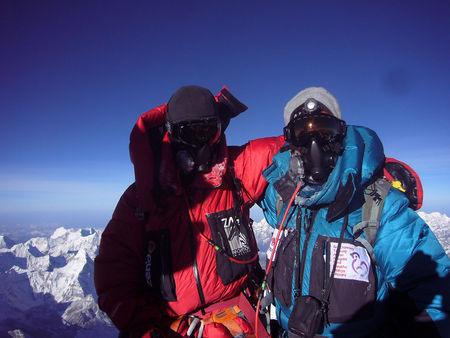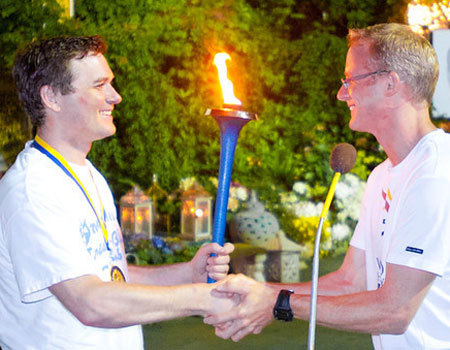 On Saturday May 26 Nirabadhi stopped in at New York were we had an opportunity to formally reognize and celebrate this remarkable achievment. On behalf of the Run Natabara had the honor of presenting Nirabadhi with the Torch-Bearer award.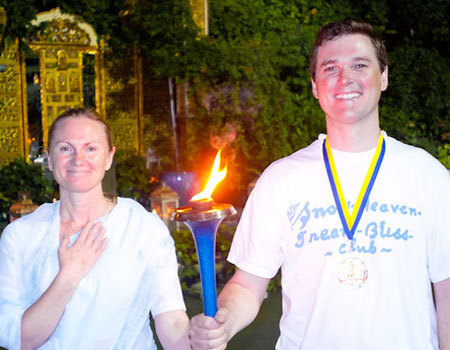 Jayashri and Nirabadhi - brother and sister - it is hard to know who has more pride in the other.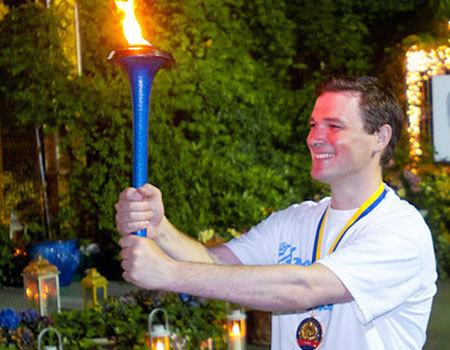 Nirabadhi expresses his gratitude.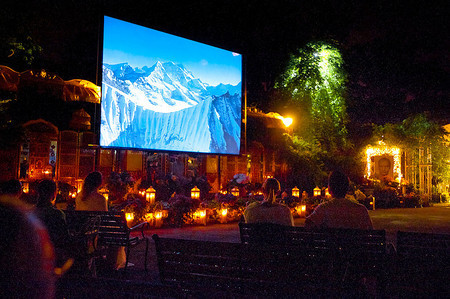 We watched a video about the challenges of climbing Mt. Everest.
---
Video Mesage from Davidson Hepburn, President (2009 - 2011) of the General Conference of the United Nations Educational, Scientific and Cultural Organization (UNESCO) for 25th Anniversary of the World Harmony Run and a vision for the decade: "Toward a Oneness-World". With FRENCH subtitles.
Full Text of the 25th annversary message and link to 25 language informal Translations: http://www.worldharmonyrun.org/25

See also: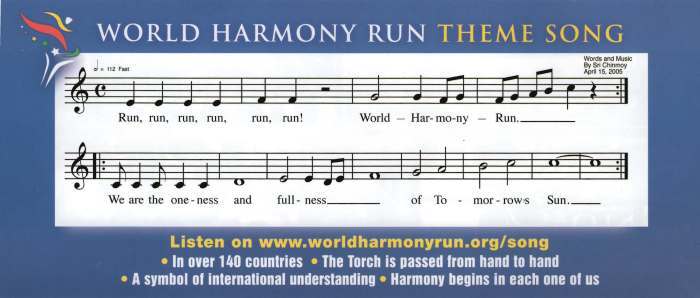 ---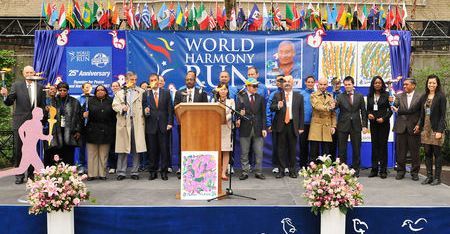 See start of the International 25th Anniversary Celebration across from the United Nations at Dag Hammarskjold Plaza in New York.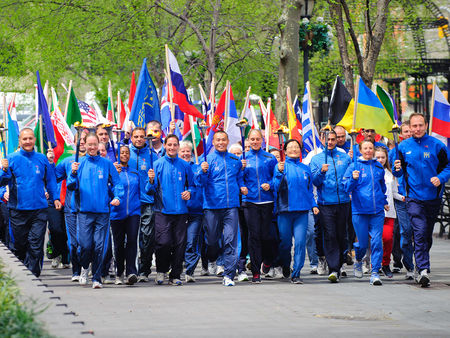 On 27th April 2012. in many cities around the world, special events marked the WHR 25th Anniversary
View some early highlights. The United Nations had proclaimed 1986 the International Year of Peace, and Sri Chinmoy wanted to offer a heartfelt and sincere expression of peace on a global scale. The opening ceremony, broadcast live on NBC-TV's The Today Show.. On April 27, 1987, five minutes of global television time was dedicated for the inaugural Sri Chinmoy Oneness-Home Peace Run with strong support from Archbishop Desmond Tutu, the UN Secretary-General, celebrities Carl Lewis, Clarence Clemons and Narada Michael Walden, and thousands...Also includes Clips from Philippines; Sahara Desert, Morocco; Botswana; Scotland, Nepal, Russia, Sri Lanka, Switzerland, Ukraine, Japan, Malaysia, Mexico, Ethiopia, Dominican Republic, Ireland, Great Britain, Colombia, Bahamas, Hungary, Spain, Mongolia, Czech Republic, Portugal, USA
---
Harmonemail:
You can send a message to the runners or read the messages.
Gallery: See more images!