Canada 29 July: Rawdon, Quebec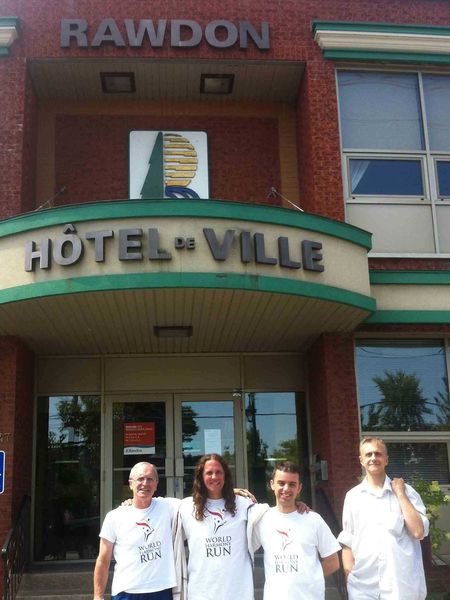 The World Harmony Run was delighted to receive an invitation from Bhashan Beaulieu and his wife Julie (not shown) to attend the annual Sharing Party Event which brings together people of all faiths and cultures to share their common ideals. Event coordinators, Bhashan and Julie were both recipients of the World Harmony Run Torch Bearer Award in 2010.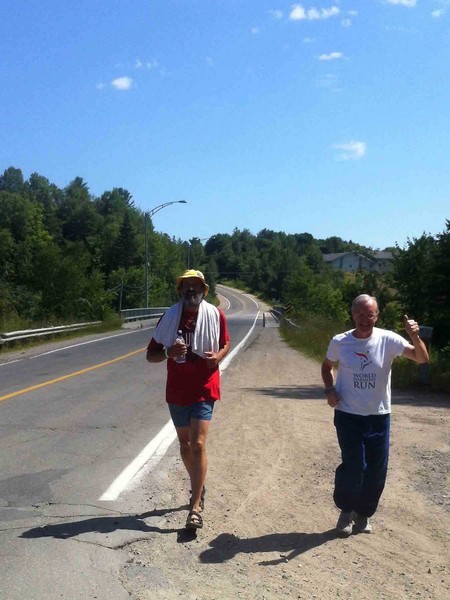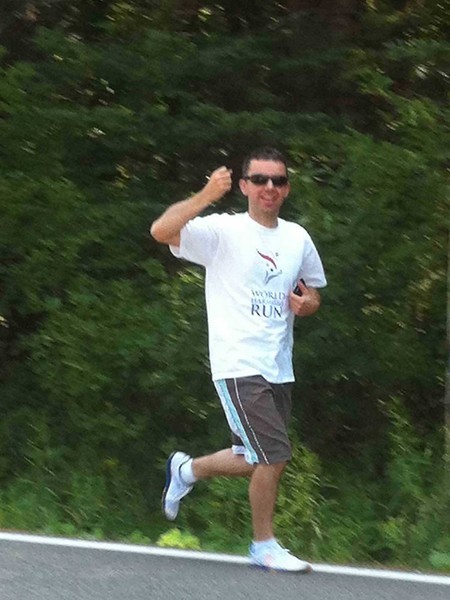 Pavaka is one minute a runner and the next the leader of a group of musicians called the Pavaka Ensemble, who were scheduled to play at the Sharing Party.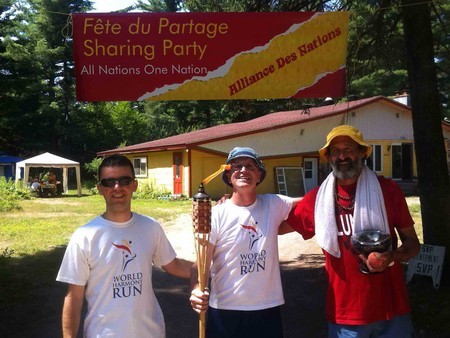 Arrival at the entrance to the Sharing Party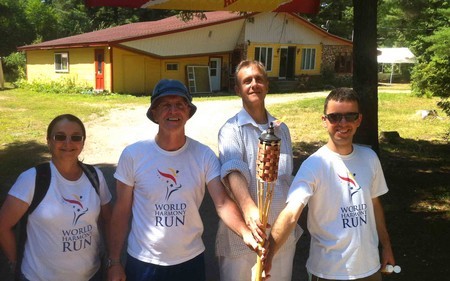 Devaki, fresh from her WHR adventures in Newfoundland with Vidura, Pavaka and Daniel holding the 'Sharing Party' Torch.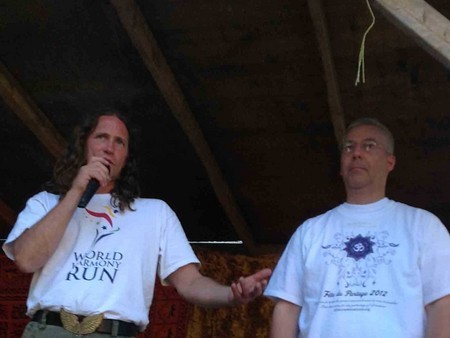 Bhashan introduces our team of runners and encourages participants to also notice the lovely T-shirt printed for the Sharing Party Event. (modelled by Sukhdev from the Pavaka Ensemble).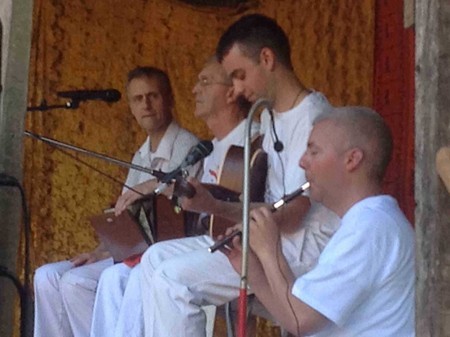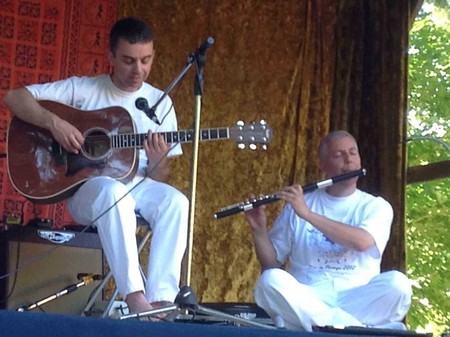 The Pavaka Ensemble enchants the audience with peaceful and meditative music, composed by World Harmony Run founder Sri Chinmoy. A very special thank you to Bhashan and Julie for a beautiful day of sharing!
---
Distance: 3 miles
Team Members:
Devaki Groulx (Canada), Vidura Groulx (Canada), Pavaka (Canada), Sukhdev (Canada)
Harmonemail:
You can send a message to the runners or read the messages.
Gallery: See more images!