Hrvatska ruta 1 September: Zagreb - Karlovac
Slowly the World Harmony Run got again momentum after the break in New York. Everybody was eager to run!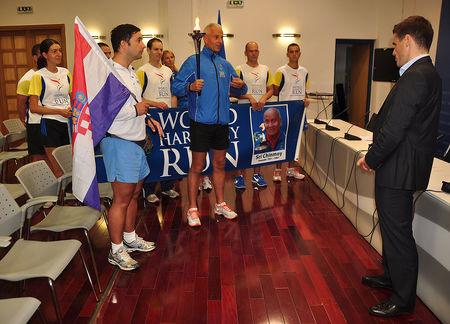 Our first meeting of the day brought us into the Ministry for Science, Education and Sport.
A representative of the Minister gave us a warm welcome.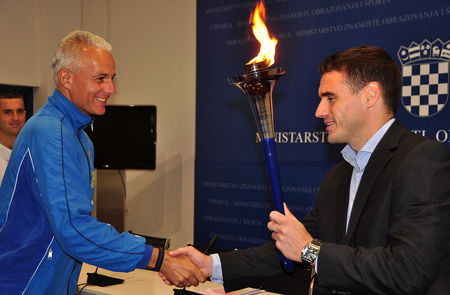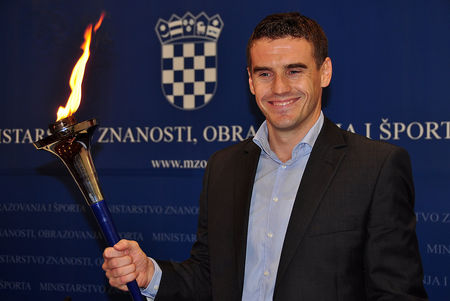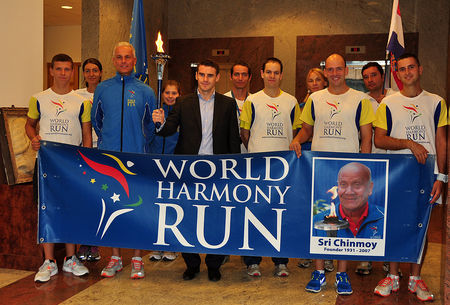 Thank you for the nice meeting!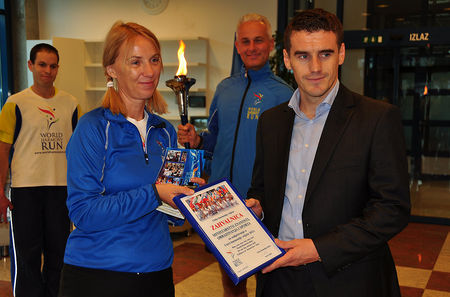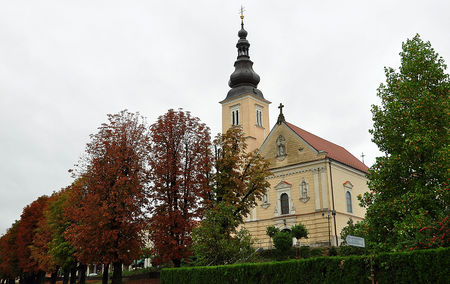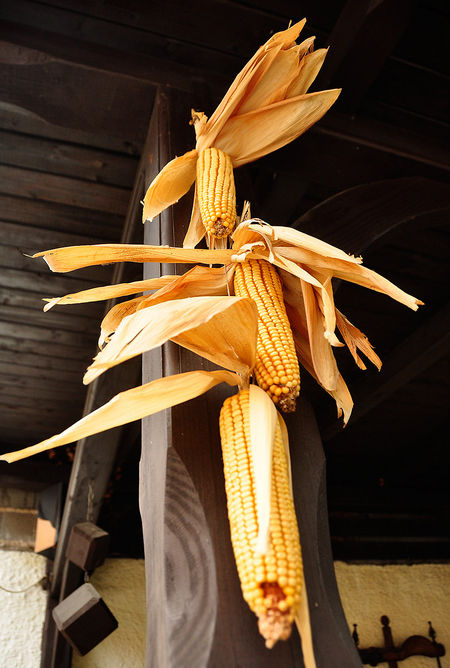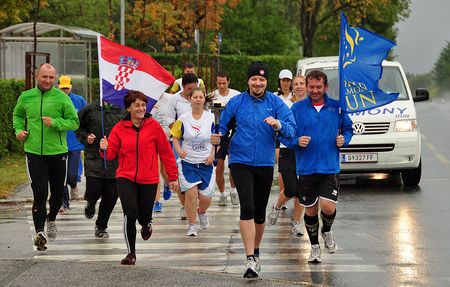 ...the weather turned really bad, but the rain couldn't dampen our spirit! As we reached Jastrebarsko, some local runners joined in...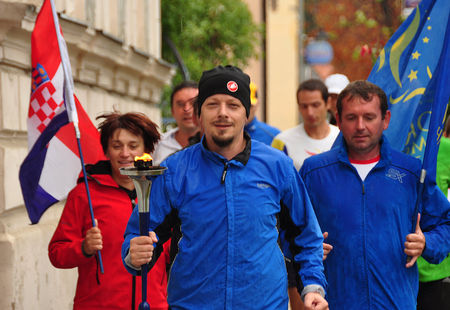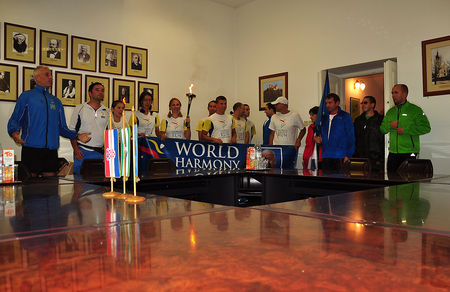 Together we reached the city hall, where the mayor and the deputy mayor received us.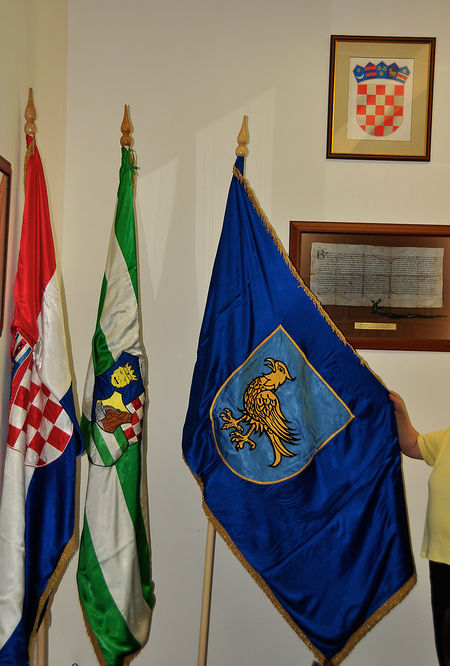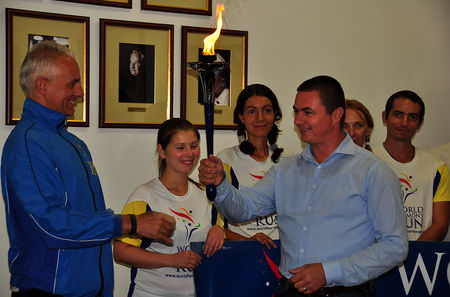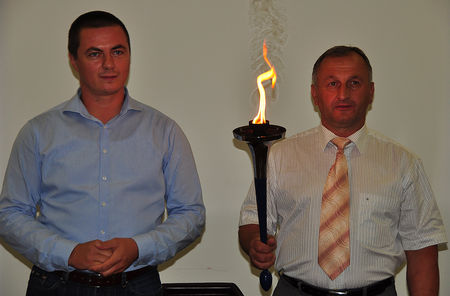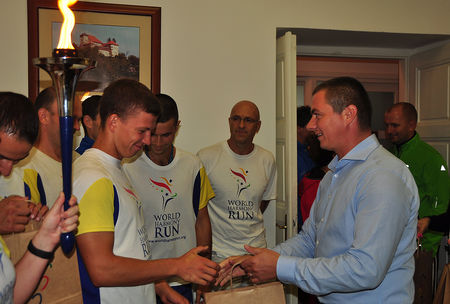 ...we got also nice gifts...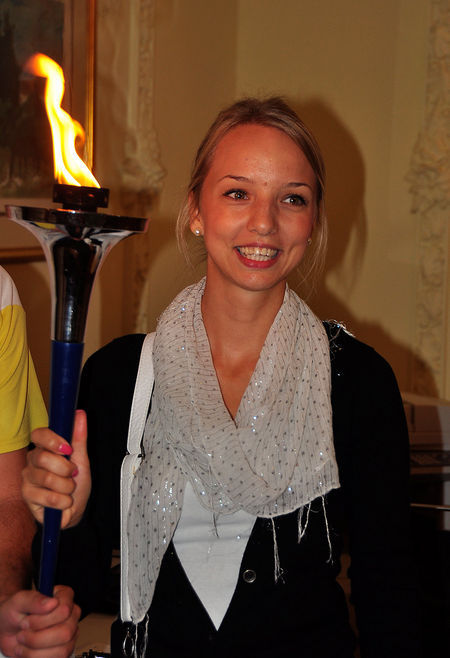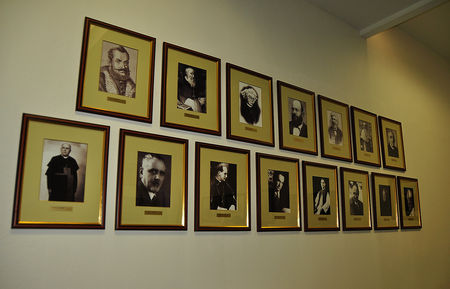 ...famous sons from the city...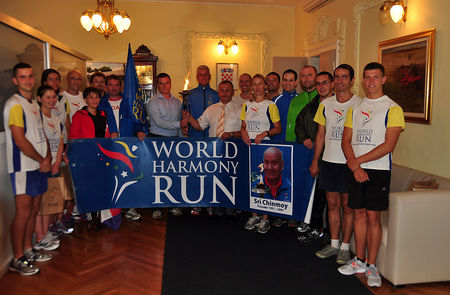 Thank you for the hospitality!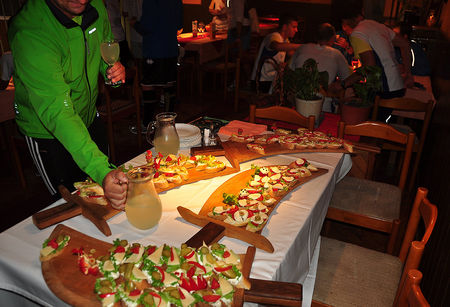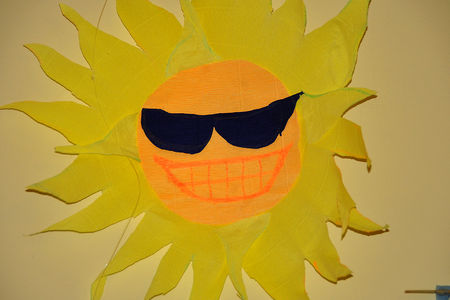 That's the only sun we saw today: the rain got worse and soaked us profoundly..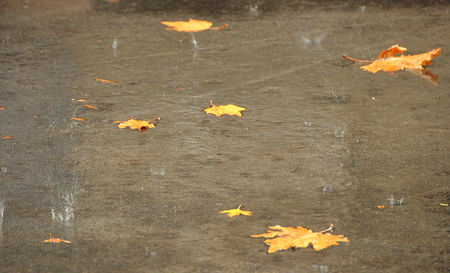 Nevertheless we reached Karlovac...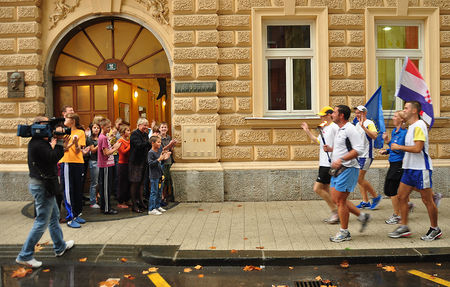 We visited a children's home. The mayor of Karlovac and the kids gave us very warm welcome.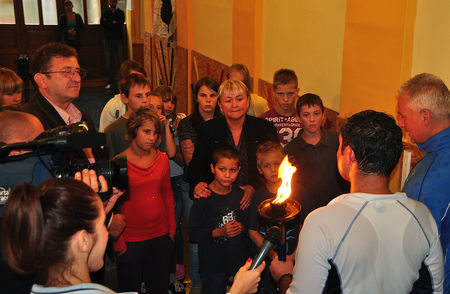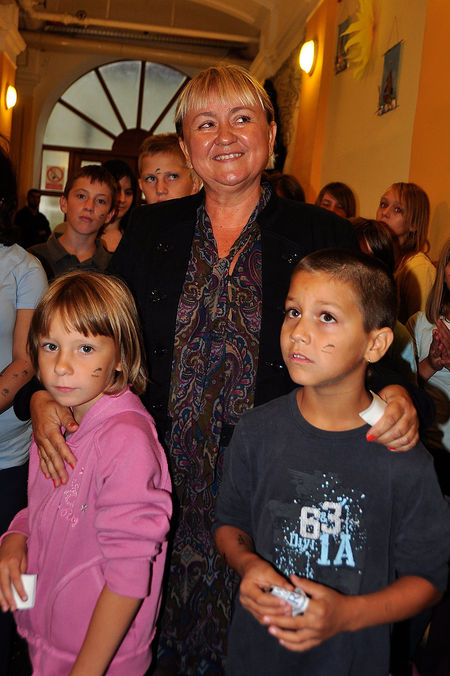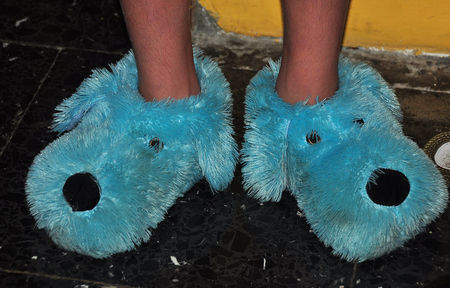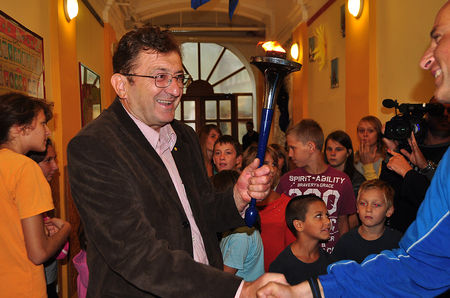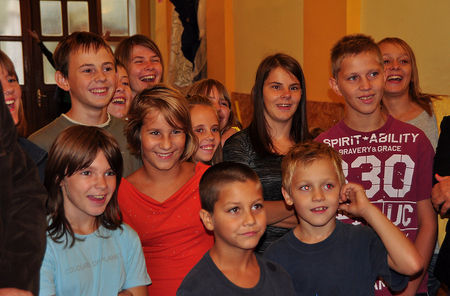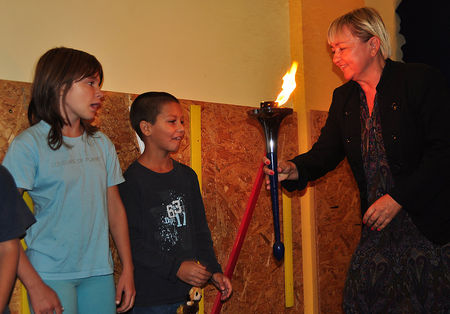 ...all the kids passed the torch and offered a wish for friendship...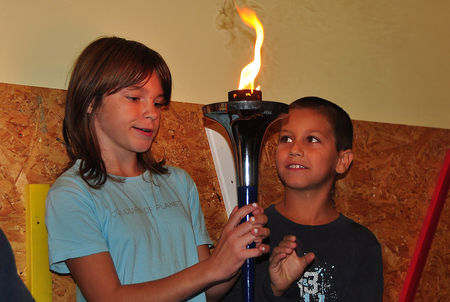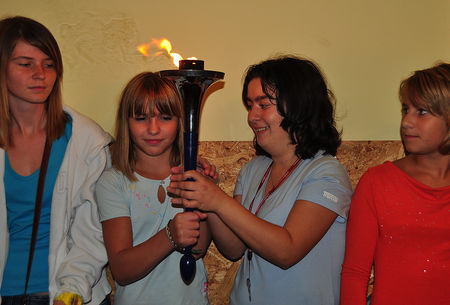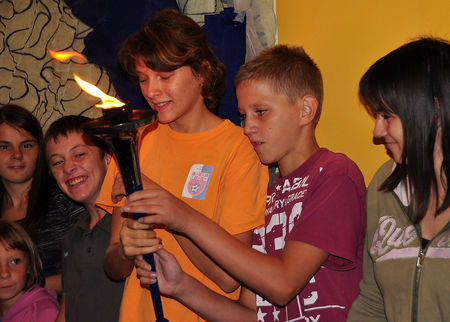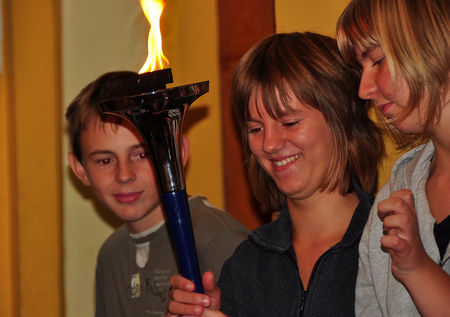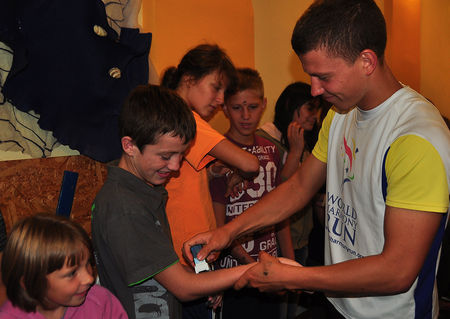 ...stamps...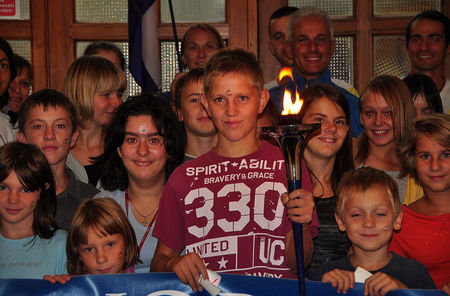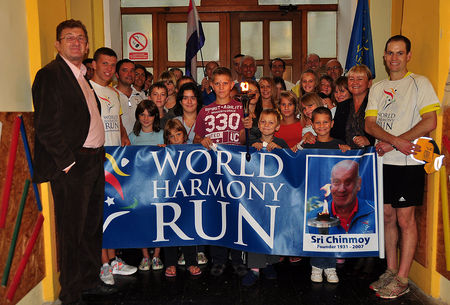 Thank you for the nice time we spent!
---
Distance: 45 km
Team Members:
Dipavajan Renner (Austria), Sandro Zincarini (Italy), Sumahat Strohn (Germany), Vladimir Ilyasov (Russian Federation), Barbora Tabackova (Slovakia), Mladen Vujaklija (Croatia), Dennis Gribok (Luxembourg), Daniel Rubin (New Zealand), Vanya Popinska (Bulgaria), Croatian runners
Harmonemail:
You can send a message to the runners or read the messages.
Gallery: See more images!