Germany 11 July: Fürstenzell - Philippsreut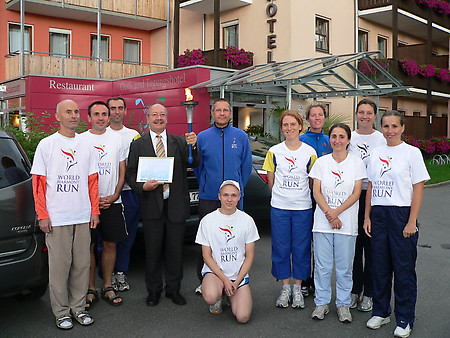 Our last half -ay in Germany started after a relaxing overnight stay at the 4-star Hotel am Jesuitenschlößl in Passau.
As we had even been sponsored for dinner the previous evening, as well as for breakfast this morning, we were quite well "carbo-loaded" - good preconditions for a day with over 70 kilometres to run in about four hours, with two events along the way (especially as Agnes from Hungary and Vlado from Slovakia had gone home yesterday!).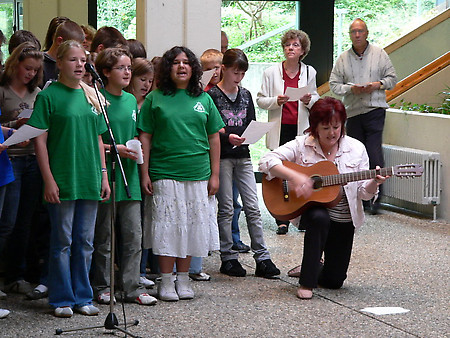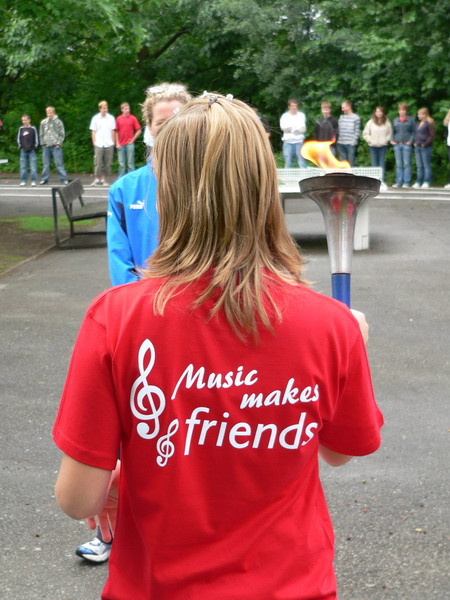 Our running started in Fürstenzell, where we visited the local secondary school. The school's music group welcomed us with a nice arrangement of the World Harmony Run song.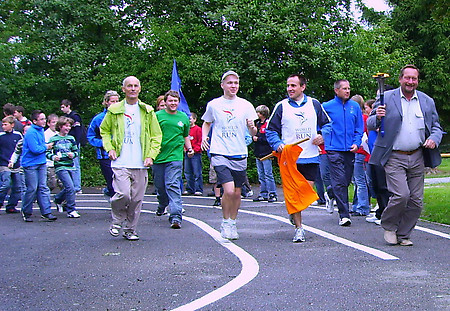 As the teacher took the torch, everybody followed him for a lap around the schoolyard.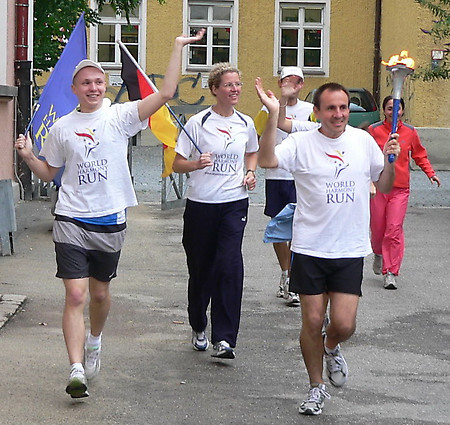 Running up to the primary school St. Nikola in Passau.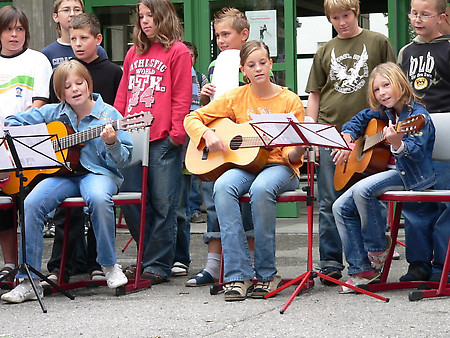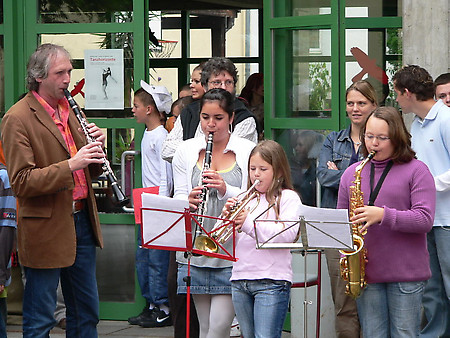 This school was the highlight of today. Several music groups had rehearsed different songs for us, which they performed with great enthusiasm.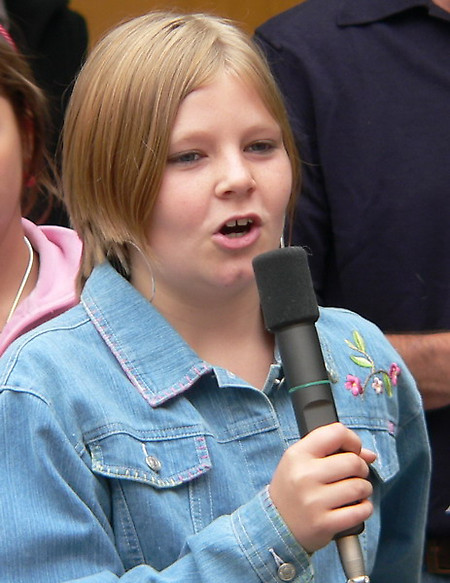 The students had been working on the subject of harmony for the whole past week and some of them presented us with their thoughts about harmony - harmony is: When I live In peace with my brothers and sisters, when everybody in the family is happy, when we show respect to each other, when we help each other, when there is no war in the world…
The director of the school emphasized that the dream of accepting each other as we are is part of the harmony-vision that they now want to manifest in their daily life at the school.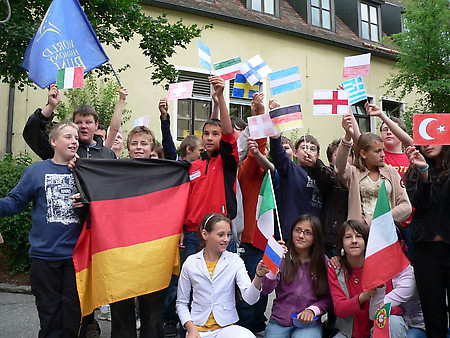 Flags from all over the world, drawn by the children.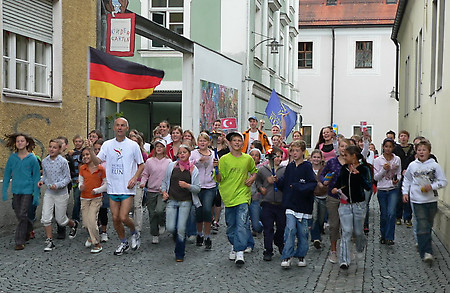 Running around the school with great enthusiasm.
Running with nice views; the last kilometres to the border were all uphill, through dense forest and fresh air.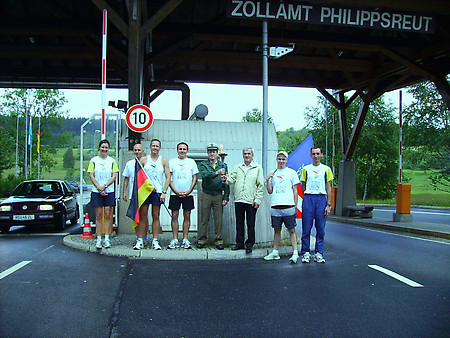 Meeting with the mayor of Philippsreut at the border, just before passing the torch to our Czech friends.
Bye-bye Germany! We had a very nice time and got a lot of inspiration to go on, on our journey for harmony around the world.
---
Distance: 74km
Team Members:
Peter S. Selbach, Elke Lindner, Gudrun Freier and Roger Rogge (Germany), Annemijn Schuringa (Netherlands), Sandro Zincarini (Italy), Vladimir Salnicov (Moldova),
Harmonemail:
You can send a message to the runners or read the messages.
Gallery: See more images!