France 16 Mai : Porto Vecchio - Bonifacio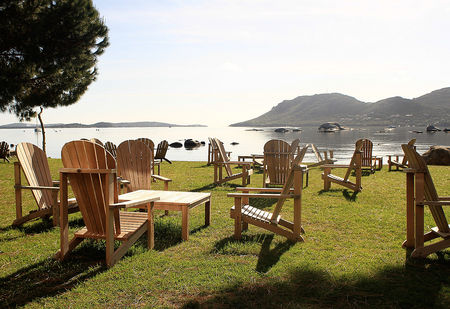 What better way to start your morning than breakfast on the beach!
Quoi de mieux que de commencer la journée par un petit déjeuner les pieds dans l'eau!
Our hostess, Cristina, offered us some amazing food, and told us all about Corsica and Bonifacio.
Notre hôtesse Cristina, nous a offert un incroyable festin, et nous présenta les merveilleux coins de Bonifacio et de Porto-Vecchio.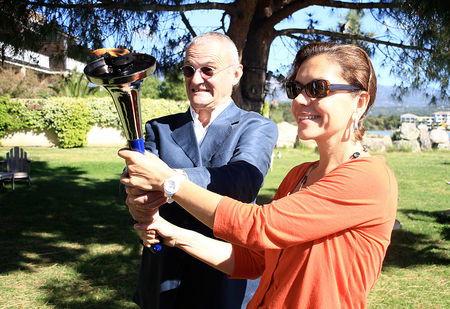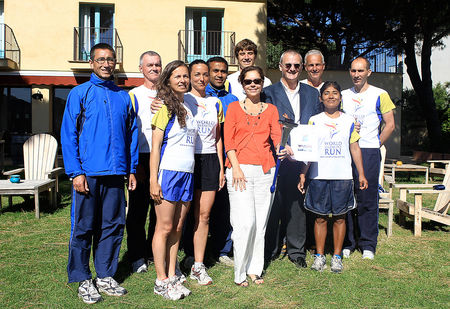 Thankyou for the wonderful morning, we all really enjoyed meeting you!
Merci pour ce merveilleux partage au Goeland , l'acceuil fut exceptionnel!

Someone forgot to shower at home...
Quelqu'un aurait-il oublié de prendre la douche ce matin?!..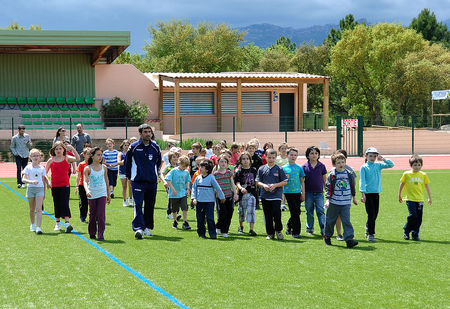 Our first meeting was north, in  Ste-Lucie de Porto Vecchio, where children met us at the local stadium.
Notre premier rendez-vous était à Ste-Lucie de Porto Vecchio, où les enfants nous ont tous accueillis avec beaucoup d'enthousiasme au stade municipal.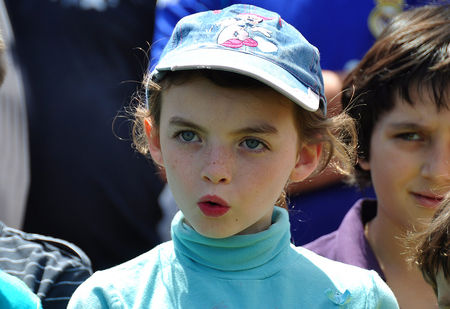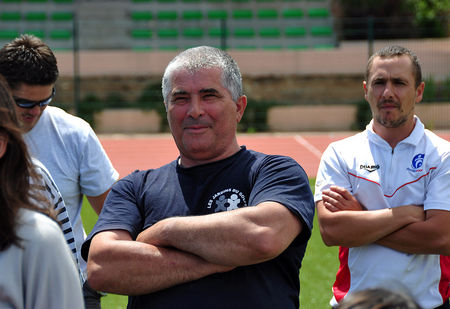 The Minister of Sport organized a great event for us; we are extremely grateful to him.
Le conseiller municipal chargé du Sport de Zonza organisa avec Didier Vezzaro cet évènement et nous en sommes reconnaissant.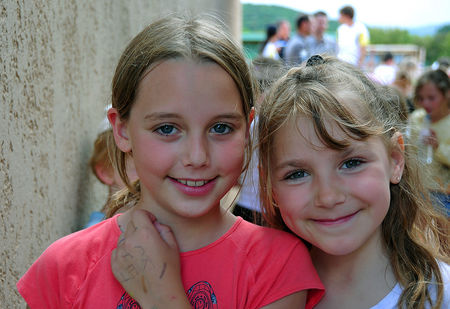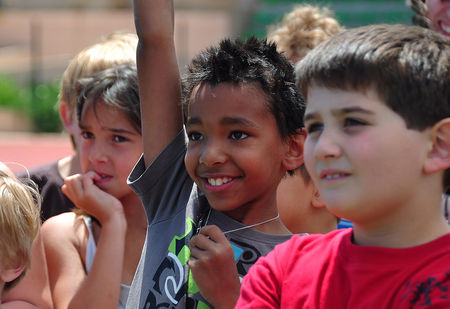 The smiling faces won our hearts, and our country-guessing game too!
Que de visages souriants, qui ont conquis nos coeurs, heureux d'avoir gagné à notre jeu de devinettes.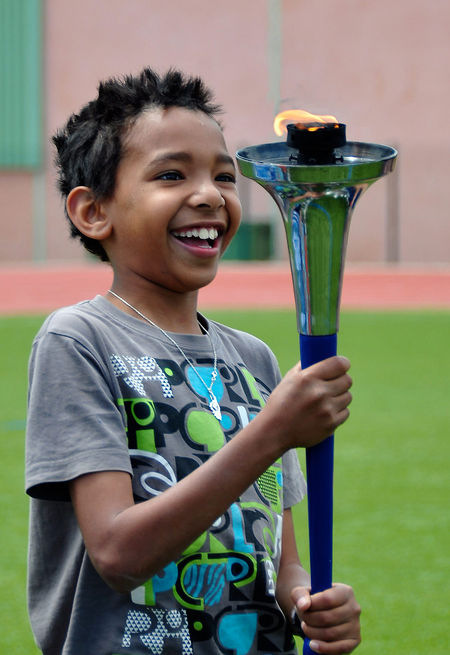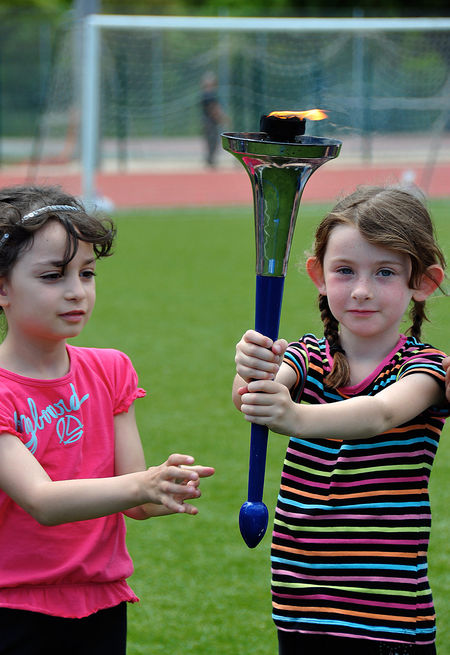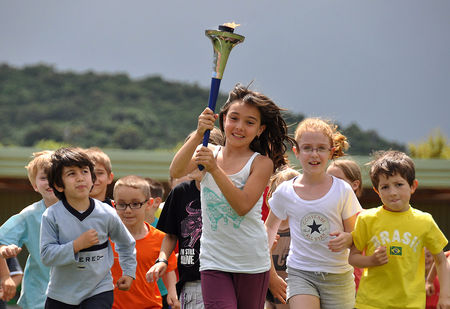 There was track where we met the kids, so we ran a fast-paced lap with them.
Remplis d'allegresse ils ont fait le tour du stade en se passant la torche.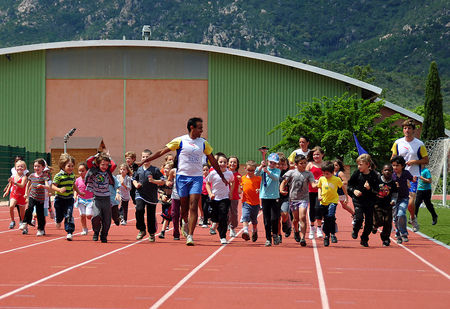 Our runner from India often narrowly escapes crowds of kids!
Difficile pour notre coureur indien de gérer cette horde d'enfants!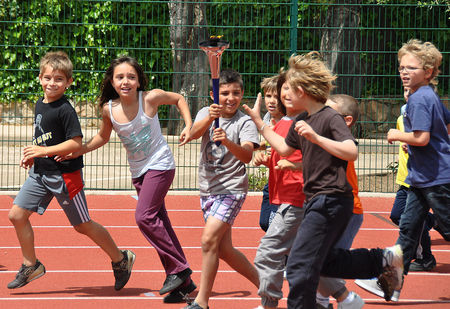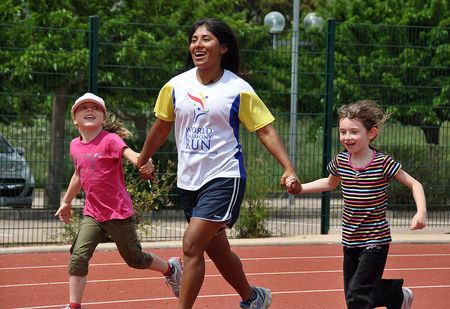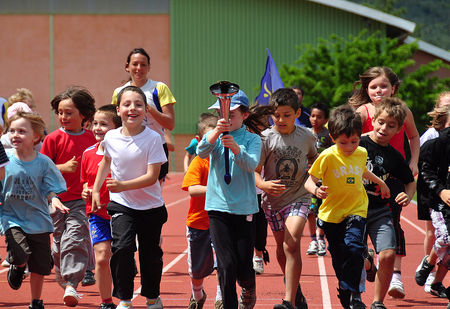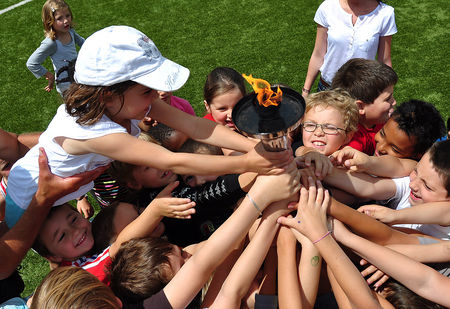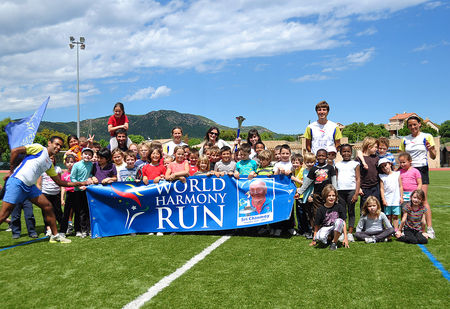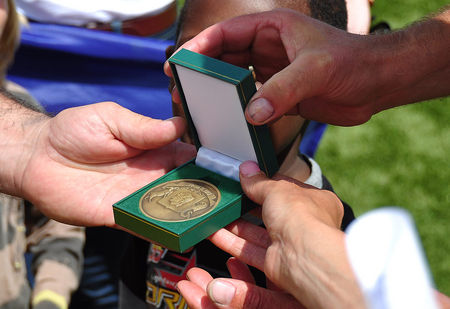 The Emblem of the City of Zonza was presented to us.
Une médaille à l'éfigie de Zonza nous a été gracieusement offerte.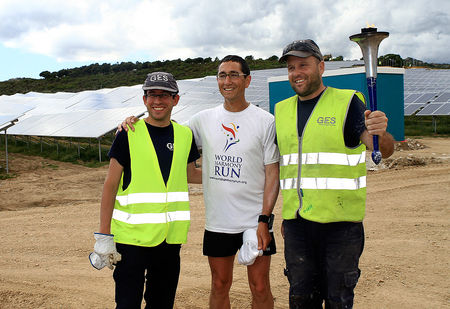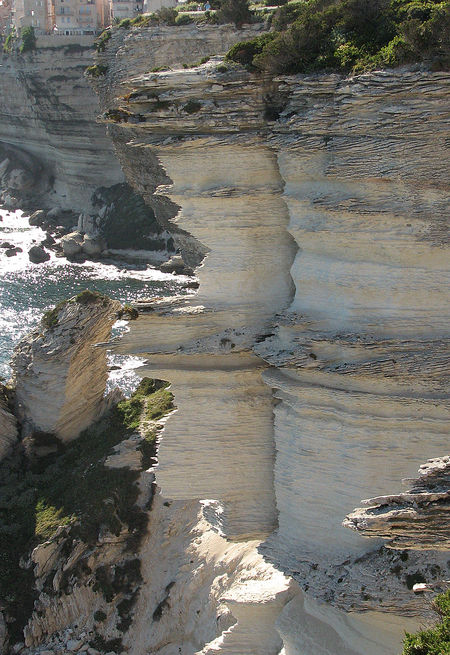 The sandstone cliffs of Bonifacio offer perhaps the most spectacular view in Corsica.
Et le plus beau pour la fin: les blanches falaises typiques de Bonifaccio nous ont fièrement salués pour notre départ.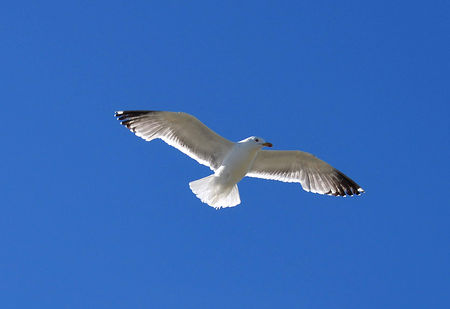 A bird's eye view would be the best!
L'idéal c'est encore à vue d'oiseaux!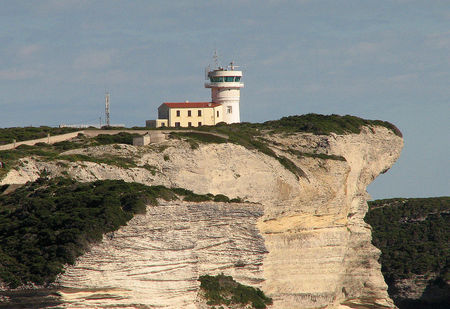 The lighthouse overlooks the sea of Bonifacio, and the small port.
L'oeil de Bonifaccio veille majestueusement du haut de son rocher. Admirez...vous ne pourrez qu'aimer...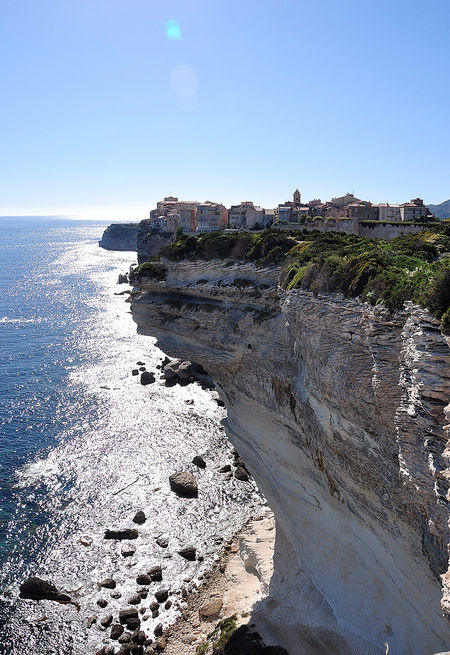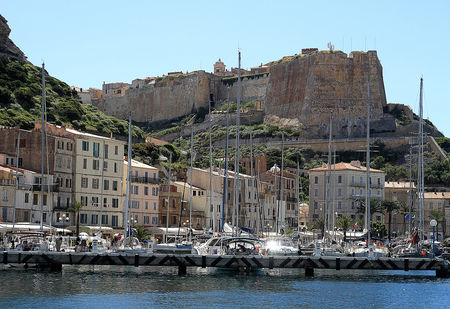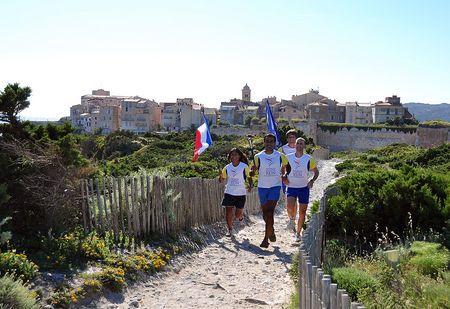 When the day was almost over we ran off-road a bit, along the cliffs.
Pour clôturer le tour de Corse, la cerise sur le gâteau était de courir le long des falaises.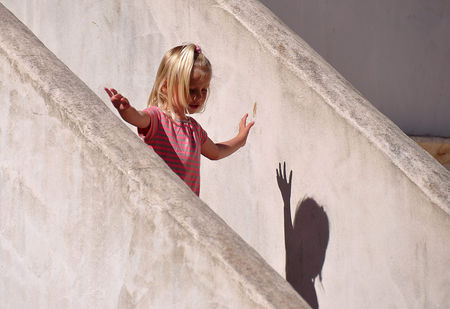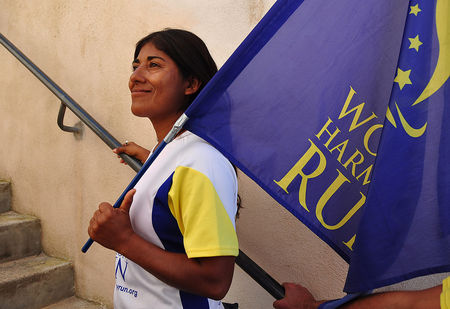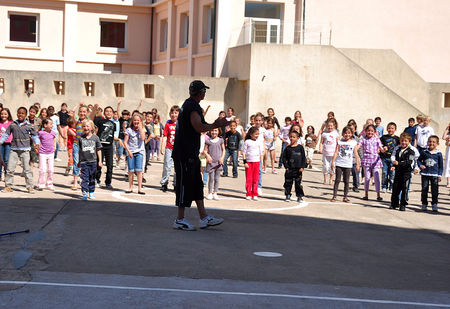 The kids at the Primary School of Bonifacio welcomed us with a very upbeat song!
Au rythme musical des battements des petits coeurs des enfants du soleil de demain, la relève est assurée.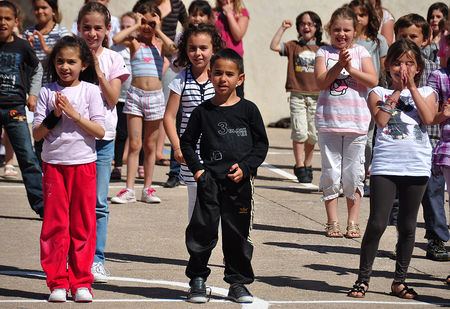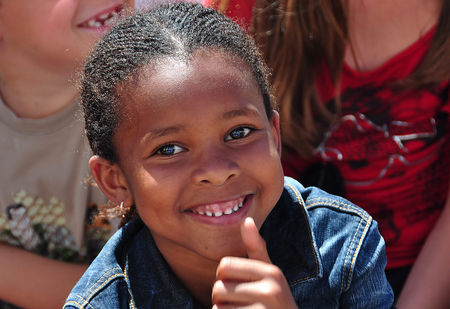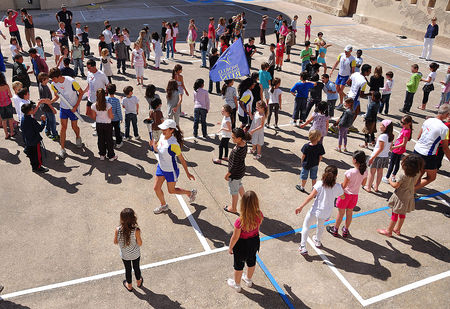 We had to navigate a maze of high fives.
Nous avons surfer dans la vague de joie des enfants pour les saluer.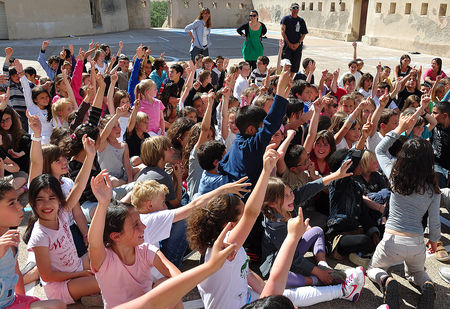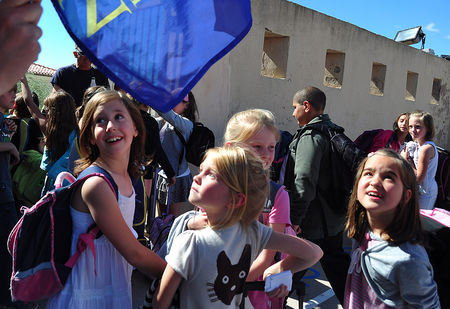 Some friends getting ready to hold the torch.
L'arrivée de la flamme fait bien tourner des têtes..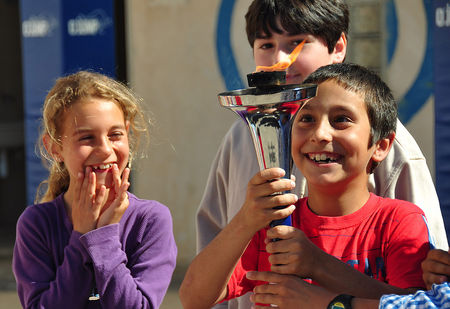 ...more amazing smiles...
...et sèment des sourires éclatants...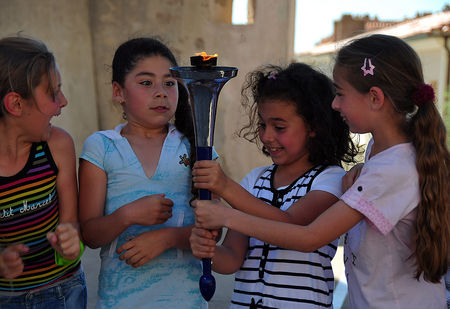 There were some international students here, such as this girl from Portugal.
Tout comme nous nos amis les enfants sont originaires de tout horizon.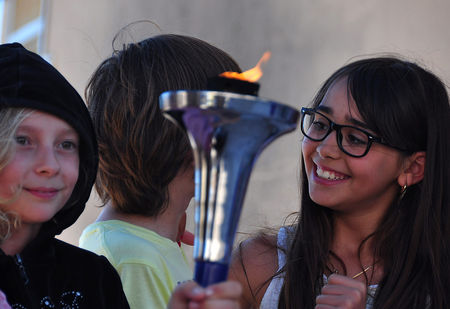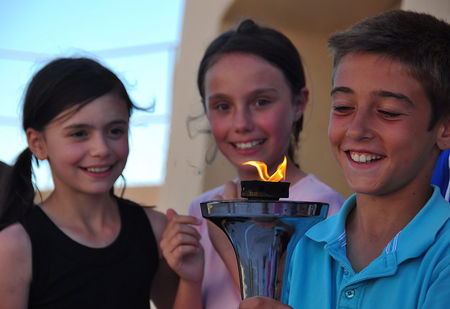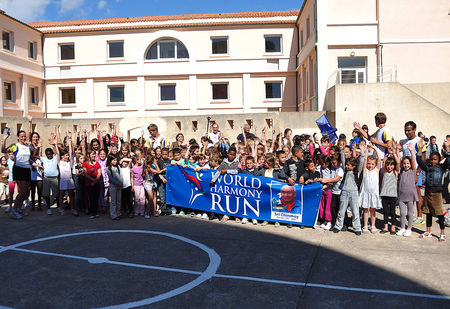 A huge group picture!
Voilà la famille du Monde de demain! Et tape là pour l'Harmonie!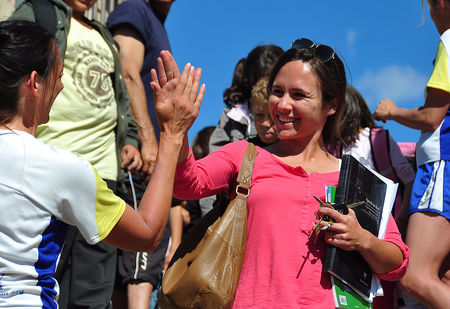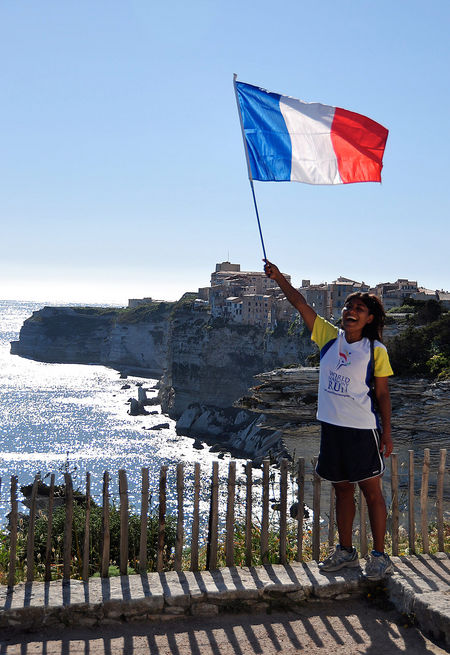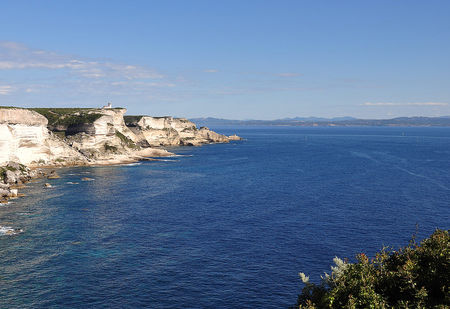 Goodbye Corsica! Thanks to everyone in France who helped make the run possible and those who were a part of it. Sardinia is in sight!
Merci à tous ceux qui ont rendu cette course possible. Le coeur de l'île de Beauté nous en remercie également. Vive la France!Vive la France.
---
---

The World Harmnoy Run proudly supports the International Year of Youth (IYY) and the International Year of Forests (IYF) proclaimed by the United Nations General Assembly.
See also recent Youtube video which illustrates IYY slogan "Our Year Our Voice"  International Year of Youth - Zambia World Harmony
---
Distance: 48 km
Team Members:
Dipavajan Renner (Austria), Zach Saltzman (USA), Atul Arora (India), Olivia Lopez Cortes (Mexico), Daniel Spiro (Norway), Marc Schrader (Germany), Srecko Rajh (Slovenia), Manjula Lecordier (France), Francoise Mena Seguy (France), Adelino Prabala Carvalho (France)
Harmonemail:
You can send a message to the runners or read the messages.