Tunisia 11 March: Sfax - Kairouan
We took a last picture in front of the medina before leaving Sfax.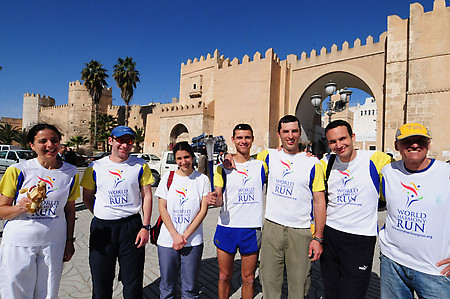 We were escorted by the police all the way from Sfax to Kairouan, arriving in Kairouan in the early afternoon.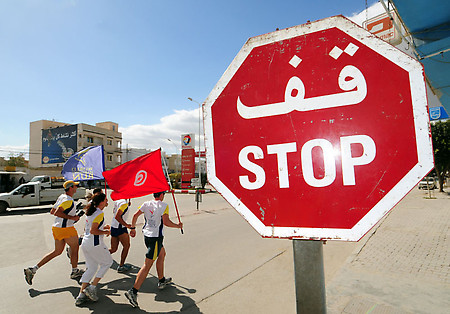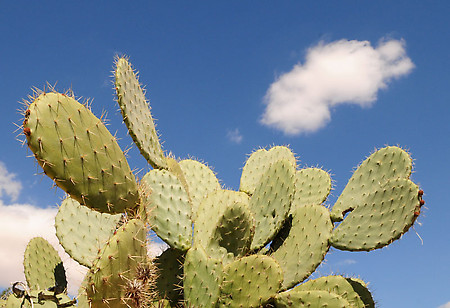 We were welcomed by Mr Mehdi Ghaddab, Regional Delegate of Sports and Mr Ridha Badredine, President of the C.M.A.K., in front of the Zaouia of Sidi Abid El-Ghariani. This is the tomb of a companion of the prophet Mohammed who kept with him three hairs from the prophet Mohammed's beard. It is also called the "barber's mosque". It is a very sacred place and we were honoured to be welcomed here.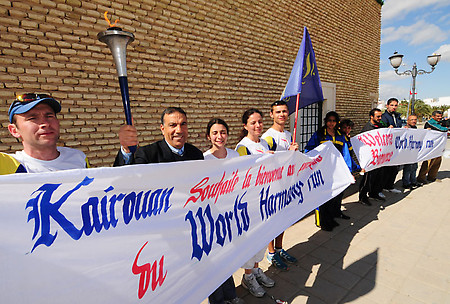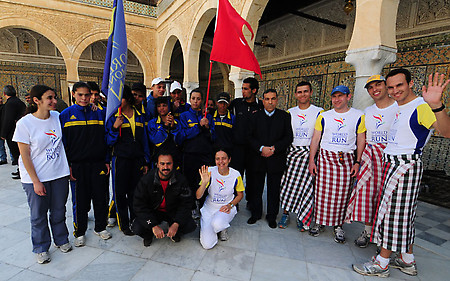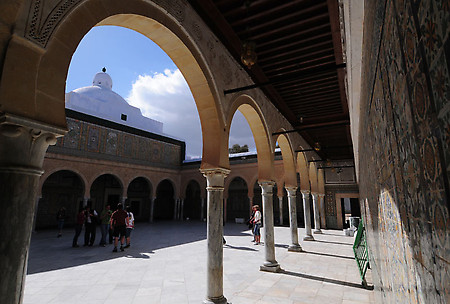 The young athletes of the C.M.A.K accompanied us to Ouled Farhane school. On the way, we stopped at the Aghlabides' pools; these pools are the city's water reserves and are fed by rain and also by groundwater.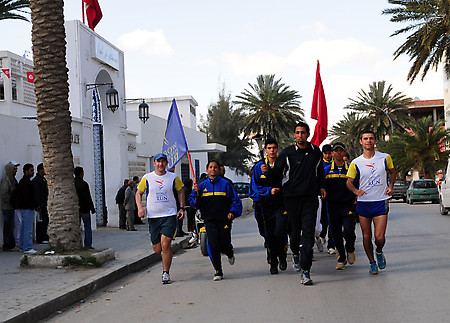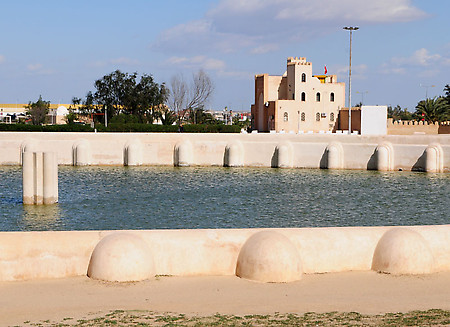 When we arrived at Ouled Farhane school, several officials welcomed us.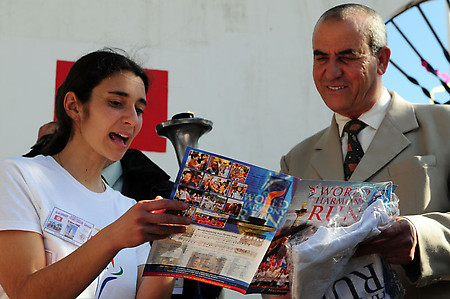 The school teachers had organised a complete program. The children welcomed us with a message read in 3 languages: Arabic, French and English.
They were also drawings on the theme of friendship and harmony. The Director, Mme Selma Aiada told us that it was our turn to draw something for them, and each of us signed our name and country in the colour of our choice.
We felt that the school had prepared our arrival by exploring our website! A huge welcoming message was painted on one of the main walls, with the logo of the World Harmony Run in 3 languages.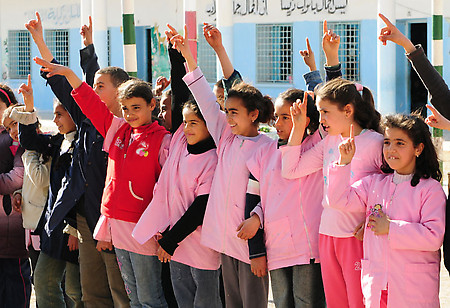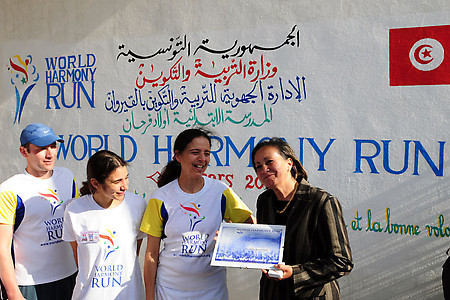 We also visited Kairouan City Hall, where we were warmly received by a group playing traditional music. The Mayor, Mr Mustapha Houcine and members of the municipal council were happy to hold the torch.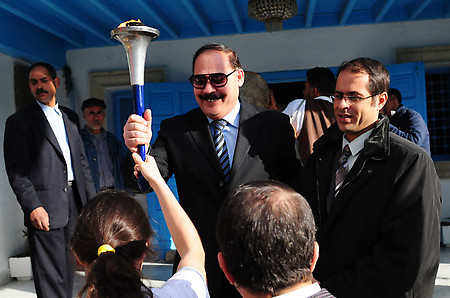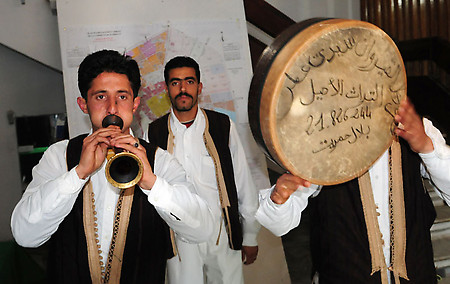 We spent the night at the C.M.A.K., a club that trains young athletes from all over Tunisia to become professionals. The staff is really great; you can feel that they take good care of these young athletes. The office of the President of the C.M.A.K., Mr Ridha Badredine, is full of trophies.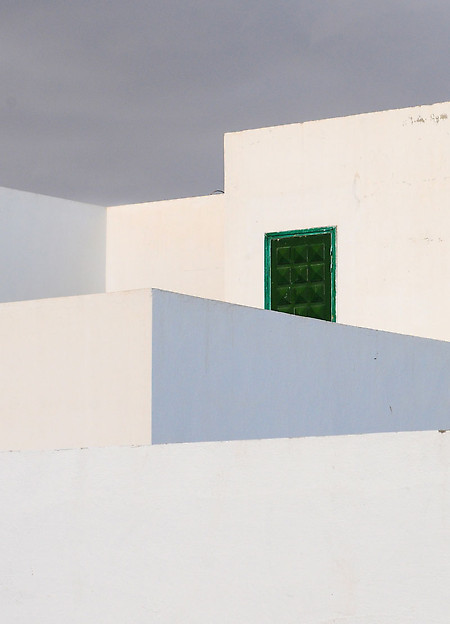 We would like to offer our gratitude to Mr Badredine, for all he does for the young athletes.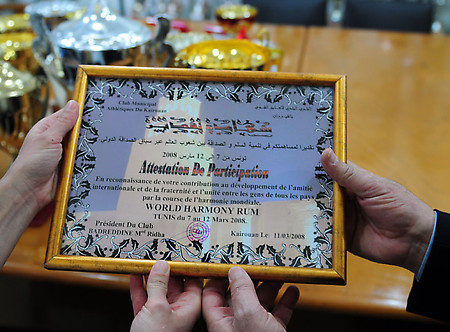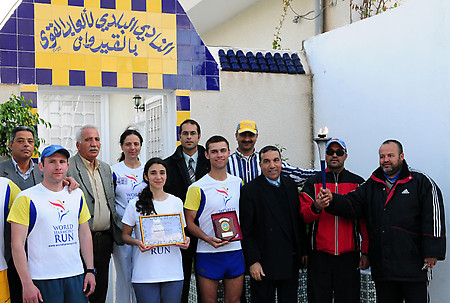 .... And also to Mehdi Ghaddab, who organised our stay in Kairouan.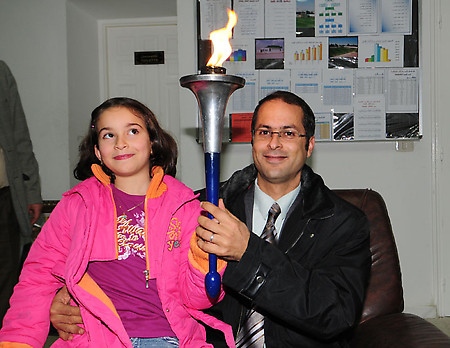 We were invited to a reception at the Carpet Museum in the evening; carpets are a specialty of Kairouan.
It was very pleasing for the eyes to see all those beautiful hand-made carpets and pleasing for the heart to be so warmly received.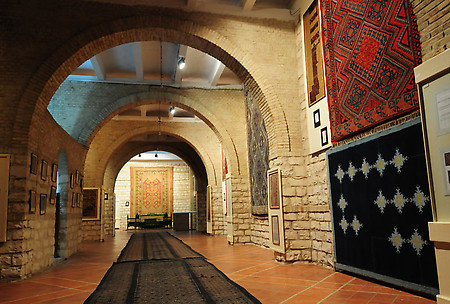 We had a little spare time, so we roamed in the old city of Kairouan.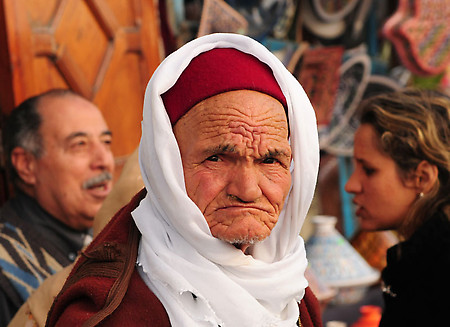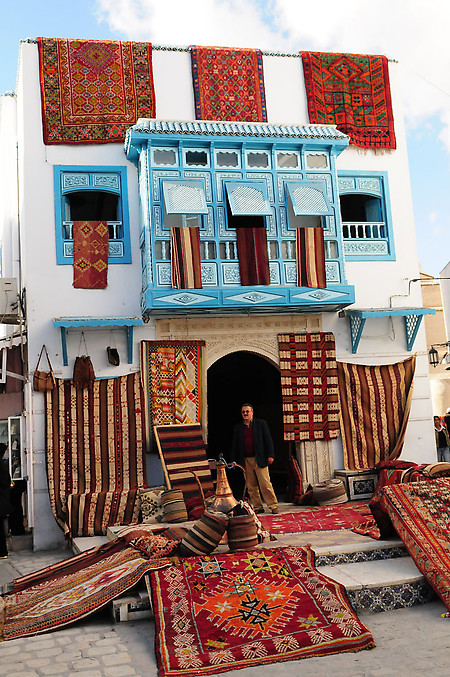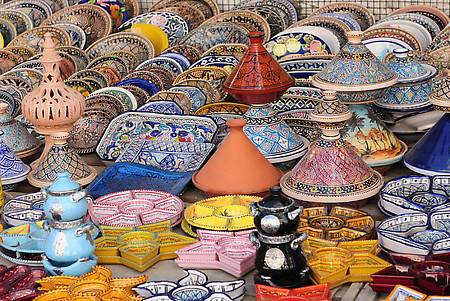 ---
Distance: 113km
Team Members:
Meriem Ait-Ouyahia (Algeria), Utpal Marshall (Canada), Ondrej Vesely (Czech Republic), Ashani Pluchino (France), Mario Komak and Rasto Ulicny (Slovakia), Vladimir Balatskyy (Ukraine), Moez Baklouti and Achraf Mensi (Tunisia)
Gallery: See more images!