Tunisia 12 March: Kairouan - Tunis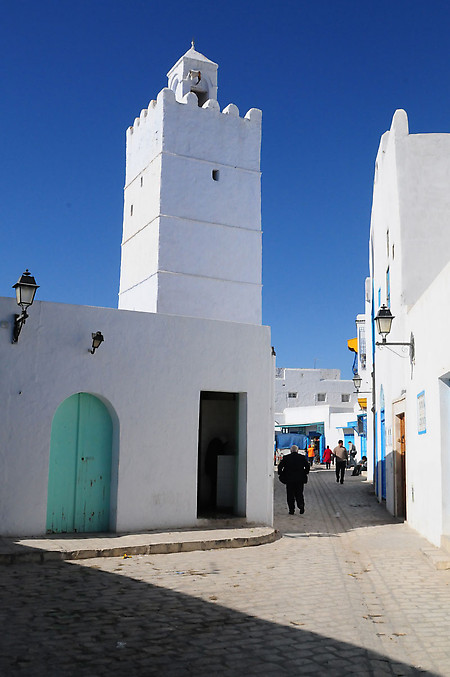 In the morning we were invited for breakfast in an old part of Kairouan. It was no ordinary place to eat! We climbed some steps to the first floor, only to be amazed at what we saw - a camel walking, attached to an ancient water pump. It is quite a large and strange animal.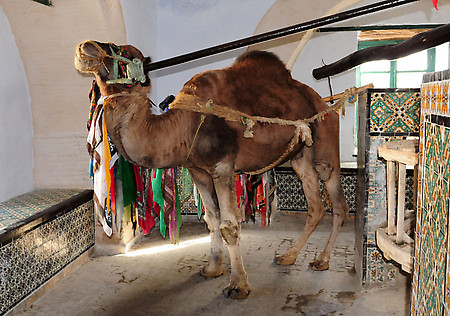 Afterwards we took the chance to dive into the narrow streets of Kairouan, a proud member of UNESCO World Heritage Cities.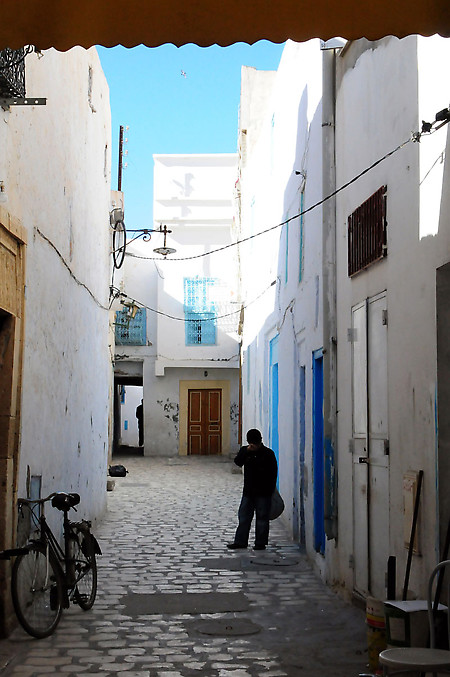 We also liked the visit to Kairouan as one of the oldest mosques in Africa is here.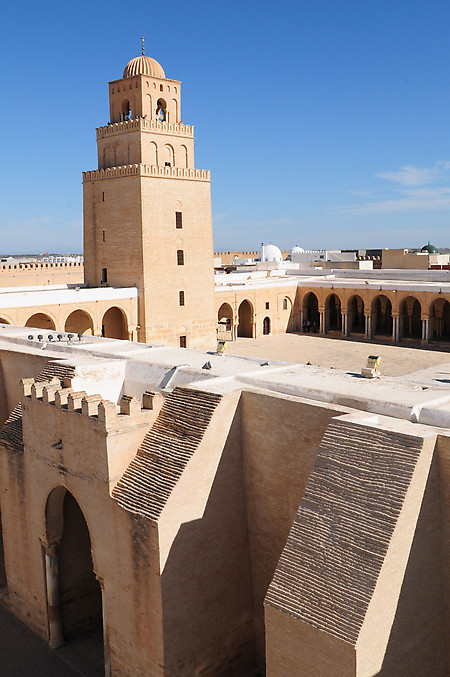 We were glad to be able to visit some parts of the large complex.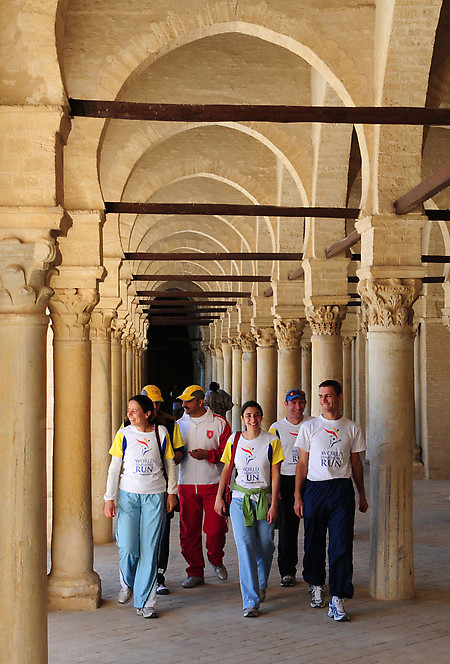 From here, we continued towards Tunis, our final destination here.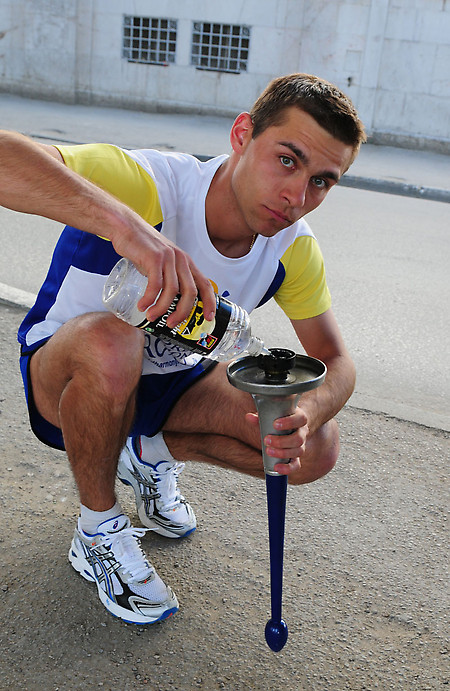 Our arrival in Tunis was joyful. Runners from the Zitouna Club were waiting for us at Place de la Montre and we ran with them, first on 7 novembre Blvd, the main road in Tunis and then on Mohamed V Ave.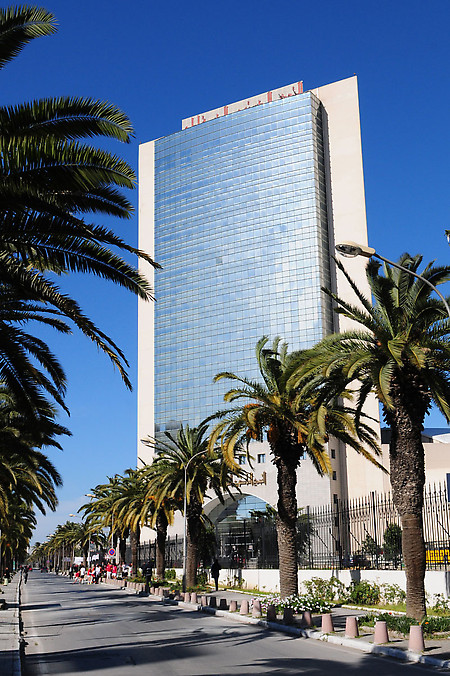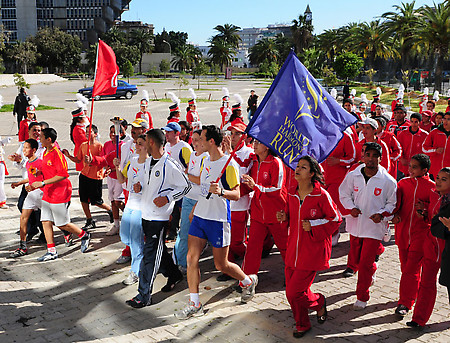 We were received at the headquarters of the RCD party by its President, Dr Hedi M'henni, the Minister of Sports , Mr Abdallah Kaabi and the President of the FTA, Mr Younes Chettali.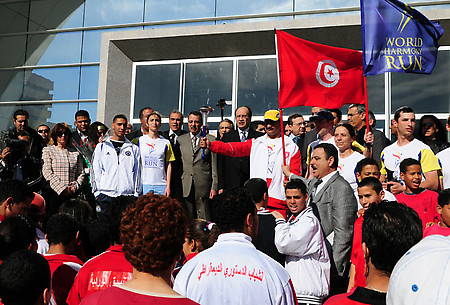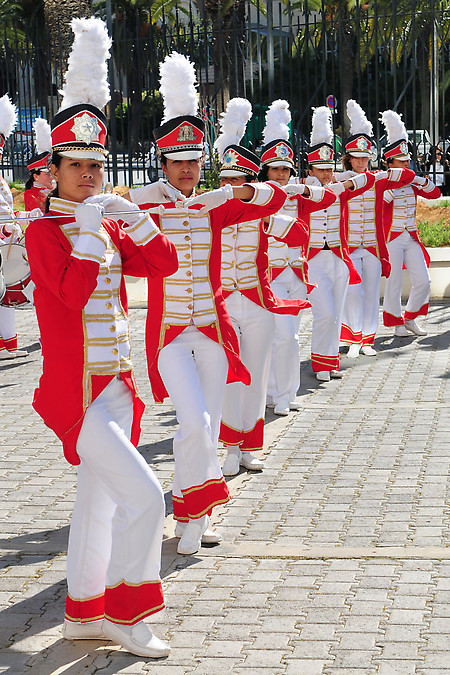 Many other dignitaries were there and it was a great honour for the team. We sang the World Harmony Run Song for them in Arabic and they were pleasantly surprised and touched.
We deeply appreciated that they offered our trophy to Mr. PRESIDENT.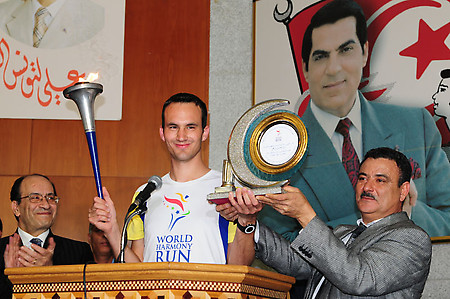 We were warmly encouraged to come back next year. The main TV channel and newspapers covered the whole event, publishing large articles and reports the following day.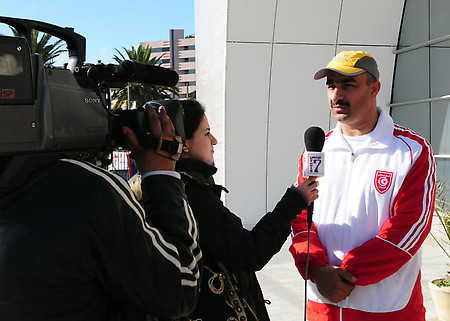 There were over a hundred and fifty people present at the ceremony, including some in traditional costume.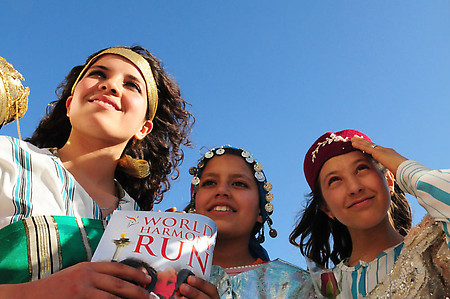 We then had a very touching visit at SOS Children, an orphanage in Gammarth, near Tunis. The Director, Mr Imad Laben explained to us how the establishment works.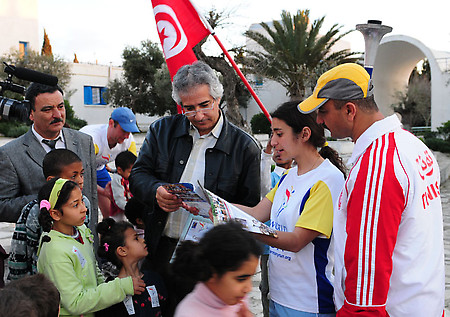 The orphanage is composed of ten houses, each with a "mother" and 8 children. The mother becomes their mother for life, and the children are taken care of until they are able to work and fly on their own.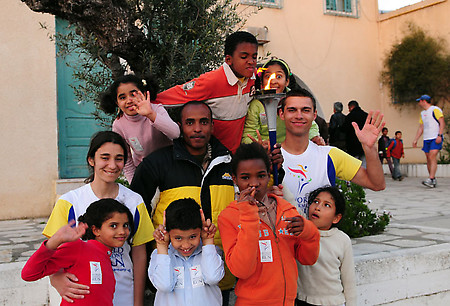 We will hold this visit dear in our hearts. It is always inspiring to meet with self-giving people.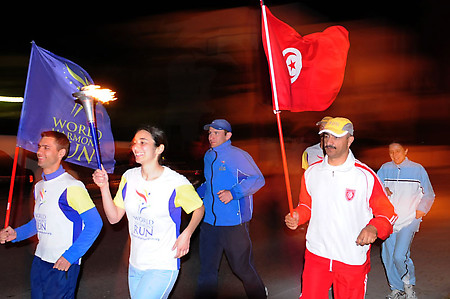 In the evening, we were warmly received by the Mayor, Kamel Salhi and some council members at La Marsa City Hall.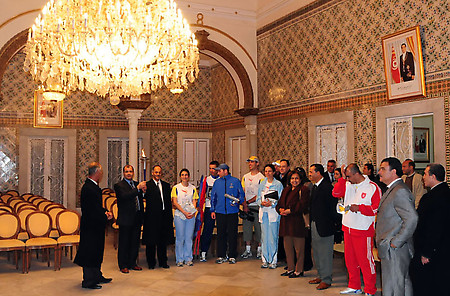 The city hall is a gift from the President of Tunisia, Mr Ben Ali, to the municipality of La Marsa. This little palace used to belong to the Bey and we were pleased to be able to visit it.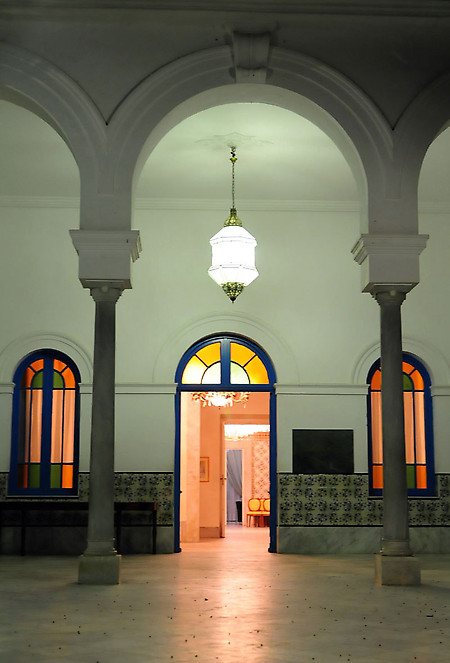 Finally, we spent the night at the La Marsa Youth Centre, right by the sea.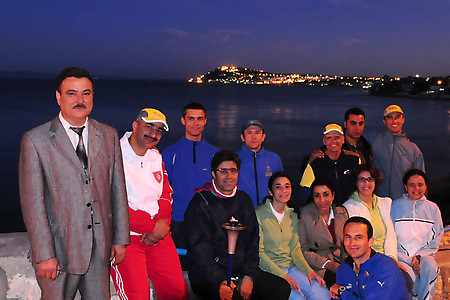 While visiting the centre, we were delighted to be able to listen to some traditional music. It was a really uplifting experience.
---
Distance: 86km
Team Members:
Meriem Ait-Ouyahia (Algeria), Utpal Marshall (Canada), Ondrej Vesely (Czech Republic), Ashani Pluchino (France), Mario Komak and Rasto Ulicny (Slovakia), Vladimir Balatskyy (Ukraine), Moez Baklouti and Achraf Mensi (Tunisia)
Gallery: See more images!