USA 6 October: Interview with Narada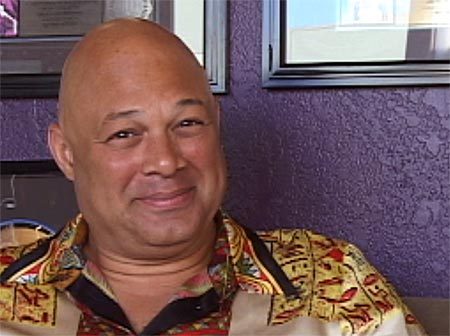 Today we visited Tarpan Studios, home of grammy award winning producer and brilliant drummer, Narada Michael Walden. Narada had very kindly agreed to share with us his memories of the Peace Run and his inspiration for writing the Peace Run Song. Click to hear the Peace Run Song.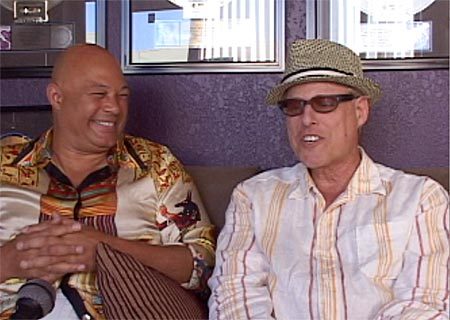 Shambhu Vineberg, the Executive Director of the Peace Run, shared his fond memories of working with Narada and his gratitude for the pivotal role Narada played in bringing together 9-time Olympic Gold Medalist Sudhahota Carl Lewis and Bruce Springsteen Saxophonist Big-Man Mokshagun  Clarence Clemons to offer their powerful support to the Peace Run in its early years.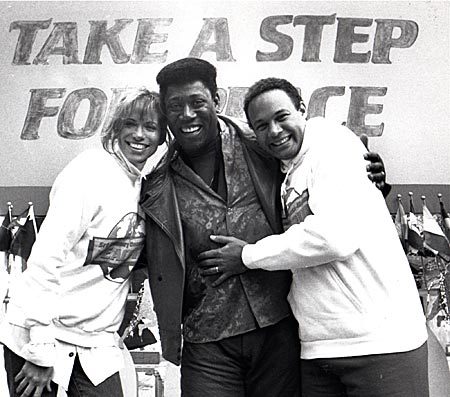 At Narada's invitation Carly Simon joined Mokshagun Clarence Clemons and Narada at the historic launch of the Peace Run at the World Trade Center in 1987. The launch of the Peace Run was televised live by the Today show.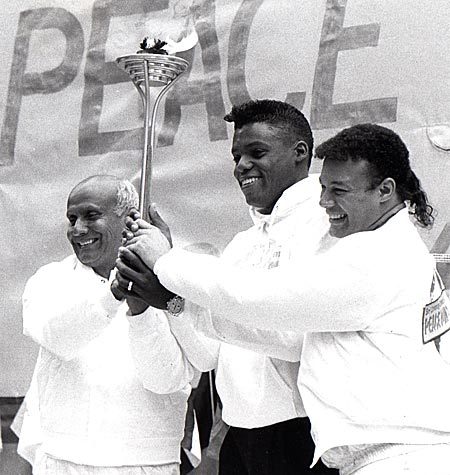 Peace Run and World Harmony Run founder Sri Chinmoy holds the torch with Sudhahota Carl Lewis and Narada at the launch of the Peace Run in 1989.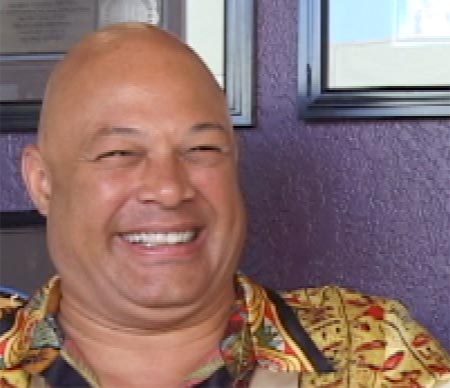 Narada also shared his recent work focussed on ensuring the youth of the Bay area have access to the same influences that enabled him to find fulfilment and happiness through music.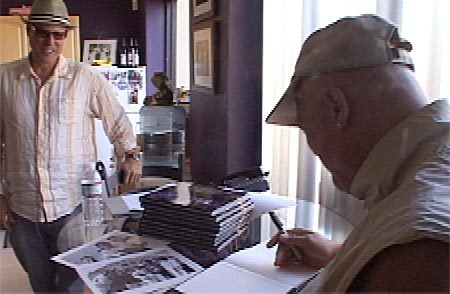 Recently Narada has created the Narada Michael Walden Foundation to promote music education among Bay Area youth and making a difference with music in the lives of young people.  Narada signed commerative books for us documenting the foundation's first concert "Let the Sun Shine In" - a blow out success feauring Sting, Marilyn McCoo, Billy Davis Jr., Mary Wilson and countless others.
We are deeply grateful for Narada's support over the last 22 years and look forward to the future with him.
---
Harmonemail:
You can send a message to the runners or read the messages.