USA 7 October: FitForever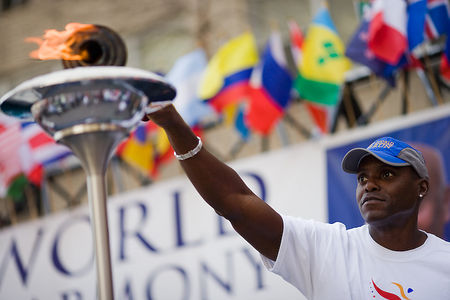 Our dear friend and spokesman Carl Lewis, Olympian of the Century, is proud to officially release FitForever.com - the ultimate online fitness tool and community.

Creating a healthy lifestyle with FitForever is easy. Are you ready to change your life for the better?
Join the World Harmony Run group on FitForever by signing up for a FREE account today. Visit FitForever.com
---
Harmonemail:
You can send a message to the runners or read the messages.
Gallery: See more images!