USA 2 January: San Diego, CA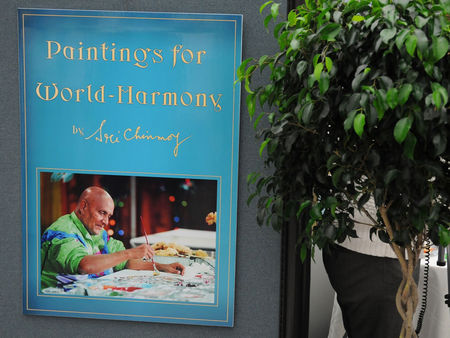 Today we helped open an exhibition of Sri Chinmoy's "Paintings for World Harmony" at San Diego's City Hall.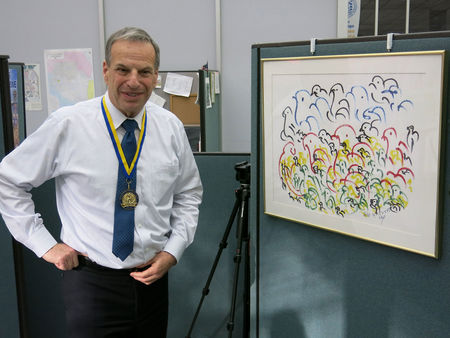 Newly elected San Diego Mayor, Bob Filner, honored us by officially opening the exhibition.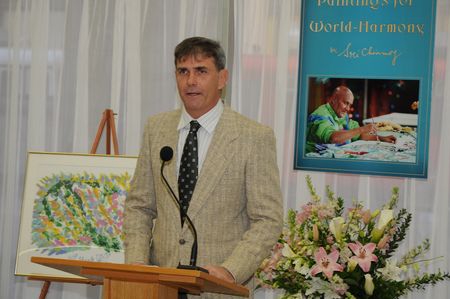 Sujantra McKeever, owner of Pilgrimage of the Heart Yoga Studio located in Normal Heights, served as MC for the event.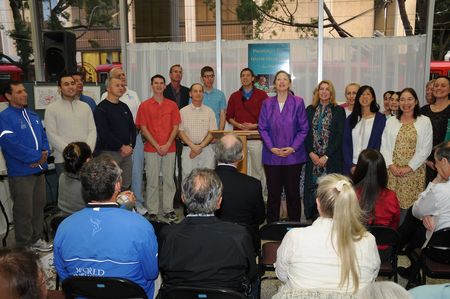 The international choir sang some of Sri Chinmoy's compositions.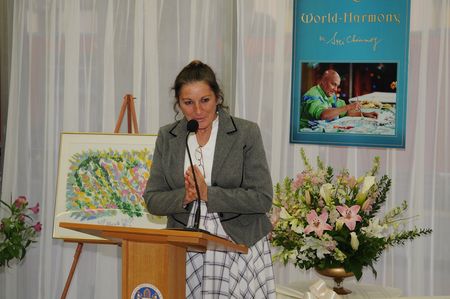 Ms. Ranjana Ghose, Director of the Jharna Kala Art Foundation, welcomed everyone introduced Sri Chinmoy's art.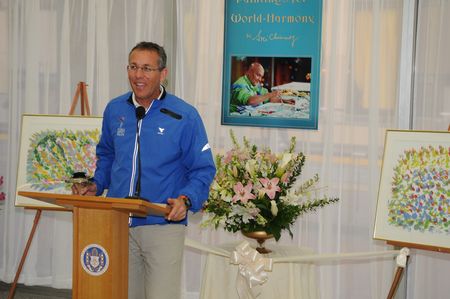 Salil Wilson, Executive Director of the World Harmony Run, shared a little about the international Torch Relay.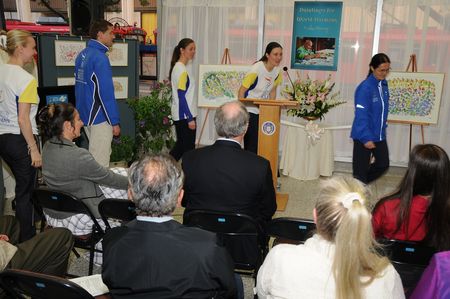 World Harmony Runners from more than 20 countries came by and announced their nation.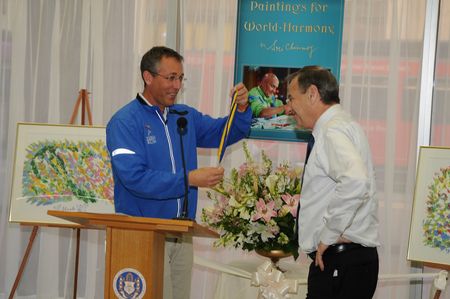 We had the distinct honor of presenting the Torch-Bearer Award to Mayor Filner in recognition to his lifetime of public service.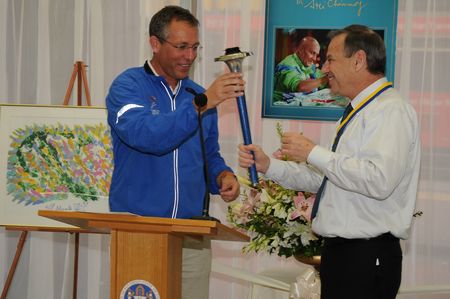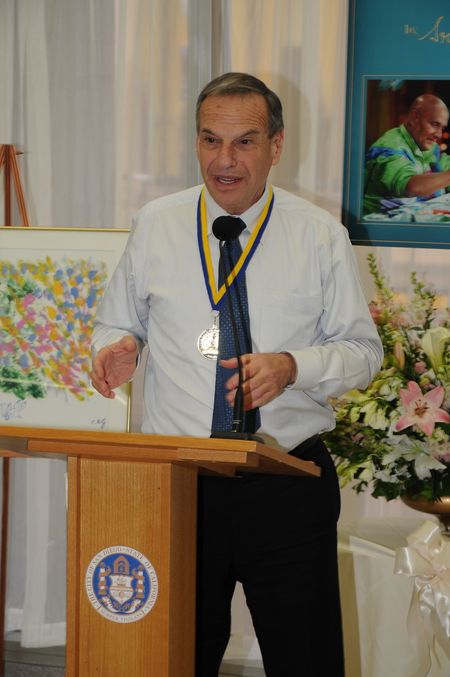 Mayor Filner welcomed us to San Diego and proceeded to greet each one of the various national representatives in their native tongue.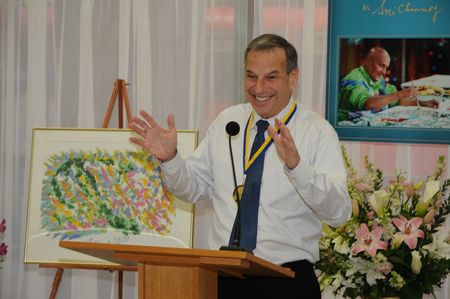 Mayor Filner talked about the importance of inner reflection and being conscious of the goals of publice service and finding ways to provide a community with a fulfilling and nurturing environment.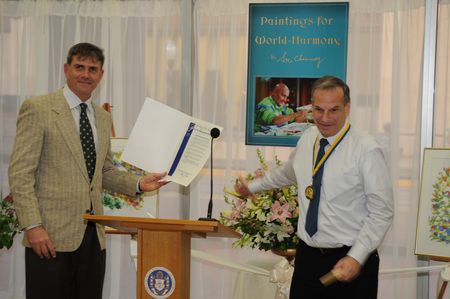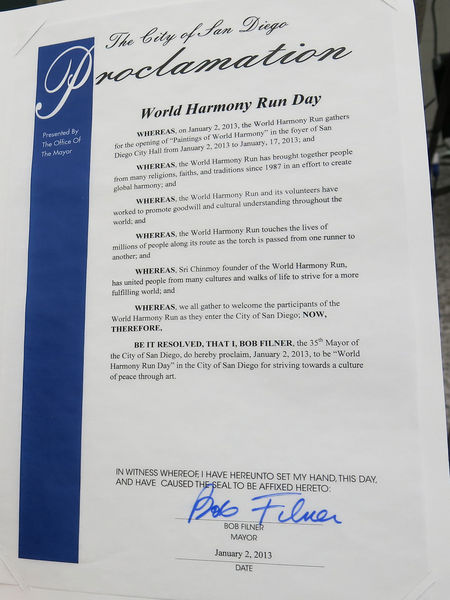 We gratefully received a proclamation declaring January 2, 2013 as World Harmony Run Day.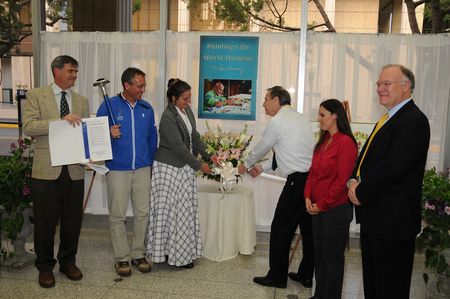 Mayor Filner, assisted by Ranjana Ghose to cut the ribbon and officially open the gallery.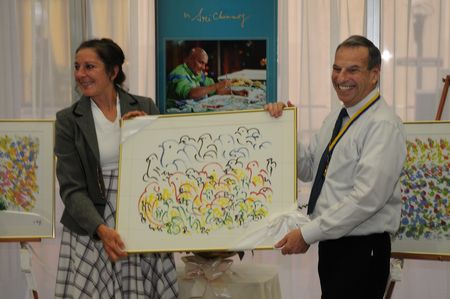 Ranjana presented Mayor Filner with a print of one of Sri Chinmoy's Soul-Bird drawings.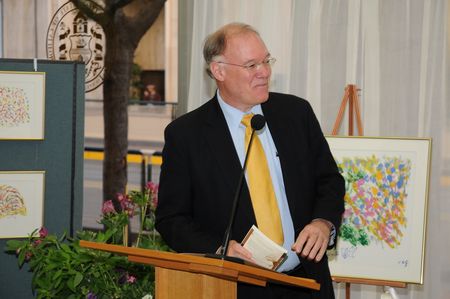 Eric Petersen, Editor of Light and Liberty, Thomas Jefferson's reflections on the Pursuit of Happiness.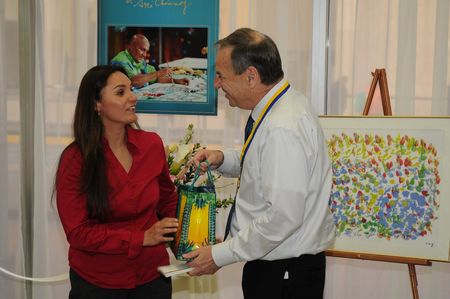 Event Coordinator, Santiva Morrison, presented Mayor Filner with gifts.
---
Harmonemail:
You can send a message to the runners or read the messages.
Gallery: See more images!