2008
This year the World Harmony Run will take on the most ambitious challenge in its 21-year history. Travelling more than 15,000 kms, in over 100 days, a team of relay runners from 16 countries will trace a path around the entire continent of Australia.
Read more...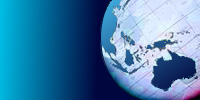 View detailed Google Maps and explore the route around Australia in 3D with Google Earth.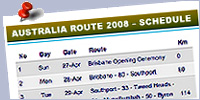 A day by day, town by town, schedule of the entire event.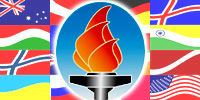 Meet the members of our international team who will be running
all or part of the 15,000 km epic journey around Australia.