Belgium 3 October: Brugge - Brussels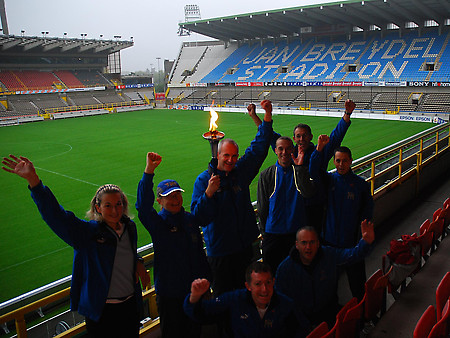 Our morning began inside the inner sanctum of one of Belgium's largest stadiums just outside Brugge, where we spent last night.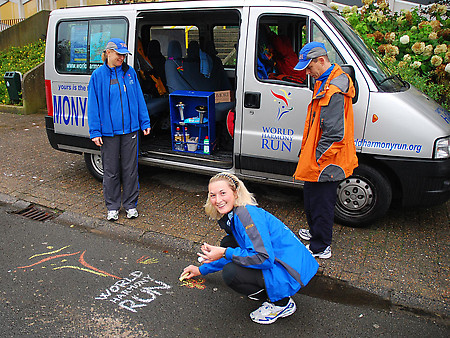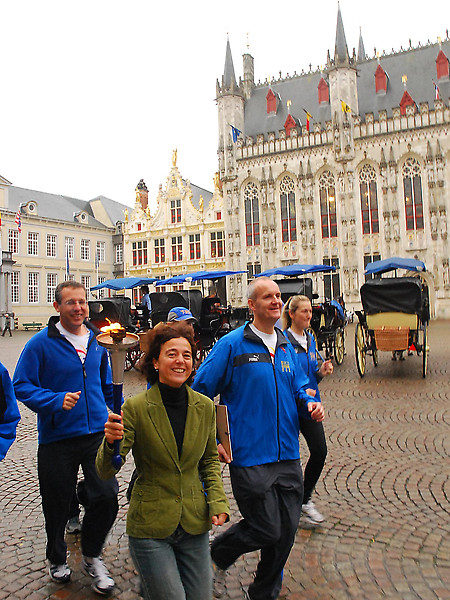 After a quick breakfast, we headed off to the Brugge City Hall to meet one of the city councillors, Ms Anniq. It turned out she is quite a runner, and she promised to join us next year.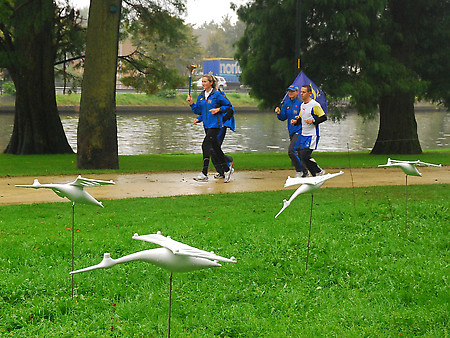 On our way out of Brugge we ran by a beautiful art installation of birds in flight.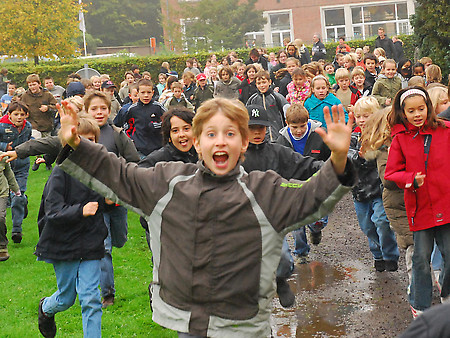 Next event on our agenda was a school in Eeklo. This was our first Belgian school and the children welcomed us with all their hearts.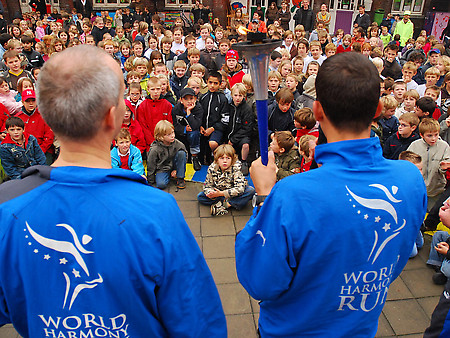 Ondrej and Rabinath spoke at the ceremony and we did a lap around the school with the entire student body of about 300 kids.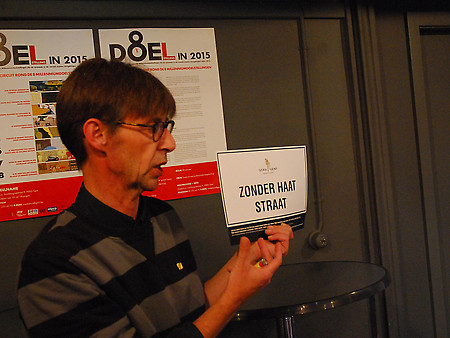 The city of Ghent funds an organization call Vredehuis (House of Peace). The Director, Mr. Philip De Meyer welcomed us and provided some delicious and much needed refreshments. He also took time to share his organization's various initiatives and educational programs.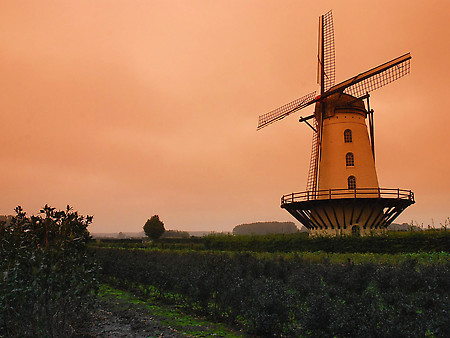 As we made our way to Brussels we were taken by the Belgium countryside and were delighted to see a windmill.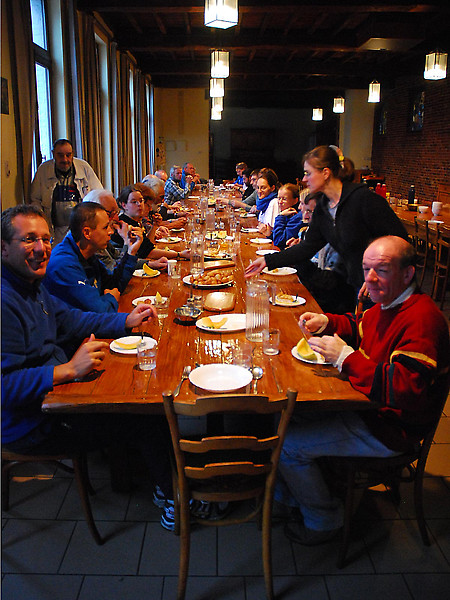 For dinner we had a banquet at a communal organization called La Poudrière. This is a wonderful initiative where all the members live together and share everything.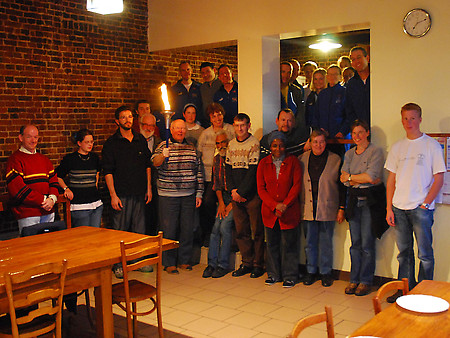 ---
Distance: 110km
Team Members:
Ondrej Vesely, Rosta Vagner, Michaela Pokorma (Czech Republic), Balavan Thomas (England), Rabinath Delang (Netherlands), Ieva Kurzemniece (Latvia), Peter Zuidema (Netherlands), Salil Wilson (Australia), Edi Brodtrager (Austria)
Harmonemail:
You can send a message to the runners or read the messages.
Gallery: See more images!