Bosnia 21 October: Sarajevo - Zvornik
One of the hardest things about being on the road for over 4 months (3 months in USA and 1 month in Europe) is the morning ritual of packing up all your things and hauling them out to the car. So this day like the 120 preceding ones began with just that, the daily pack up.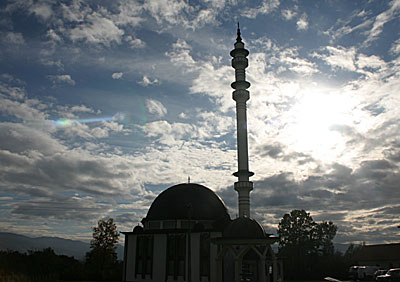 The hiss of car tires on wet roads alerted me to the fact that we were going to get wet, long before I looked out the window and saw the cold grey skies offering a determined drizzle.
Our first appointment was a school in Sarajevo who had prepared a truly moving and beautiful recital. It is testimony to the power of the heart that we are continually touched and inspired anew by the children we meet along the way.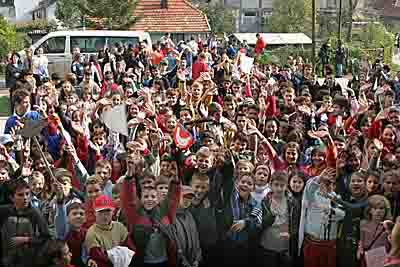 As part of their presentation one of the school representatives said "We are young and of all the languages the best we understand is the language of love."
We loved this message and carried in our hearts as we made our way over mountains golden with autumn leaves toward Tuzli where another school was awaiting our arrival. We had a very exciting reception with children relaying the torch the last 700 m to the school while other cheering students lined the route.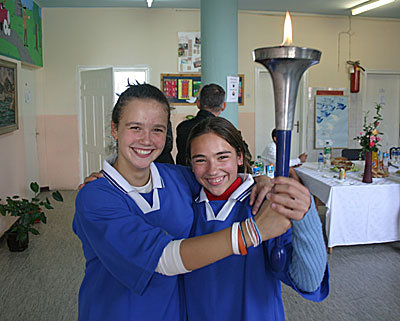 The choir sang a very spirited version of the World Harmony Run song and then representatives of the city formally welcomed us. Much to the delight of the students the city representatives enthusiastically accepted our invitation to run with the torch and a herd of children took off after them.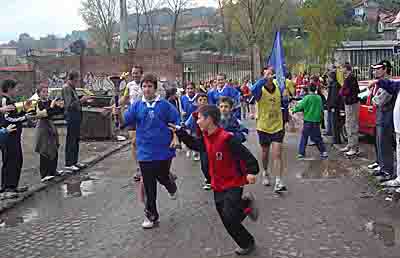 We were invited for nourishing lunch and then had a most enjoyable question and answer session with some of the students who spoke excellent English. It is rare that we have time to speak with the students so we were delighted to have some time to get to know them a little better.
About 50 students accompanied us leaving the school. Soon I was on my own dealing with a 5km uphill stretch. Just as I was really struggling I managed to encourage three school boys to join me. One by one they dropped off except for the last boy who ran for about 2.5km and probably had know idea how much he helped me.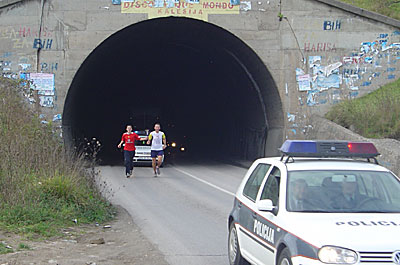 We finished our day's journey in Zvornik where we will cross the border into Serbia tomorrow.
Bosnia Herzegovina has been a wonderful experience for the whole team and we would like to extend our sincere thanks to Dragan and Amur who coordinated everything so expertly for us.
---
Harmonemail:
You can send a message to the runners or read the messages.