Denmark
Velkommen til World Harmony Run i Danmark!
Læs her på siden referater fra den danske del af World Harmony Run 2012.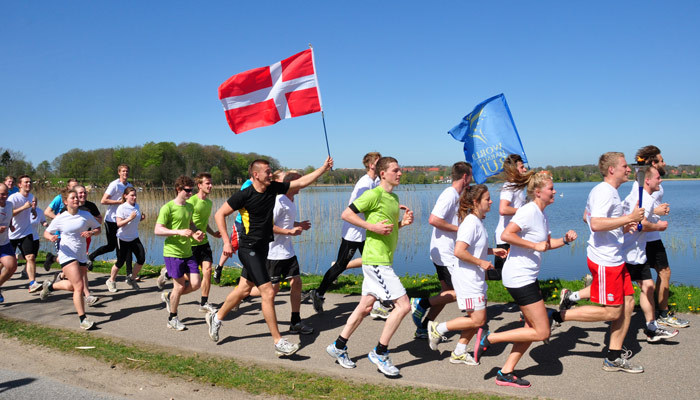 Gymnastik og Idrætshøjskolen Viborg deltog med stort antal!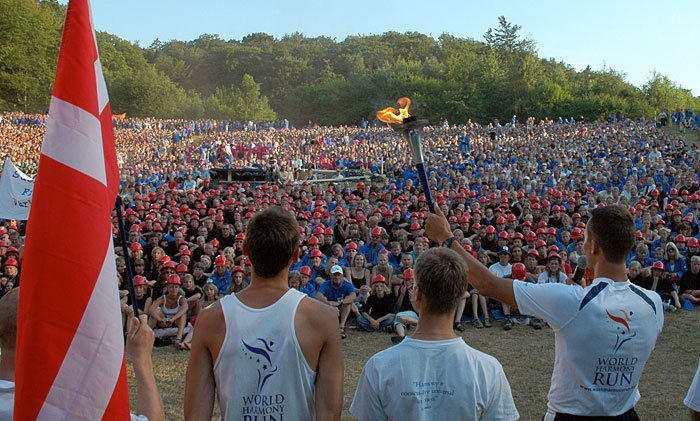 World Harmony Run Danmark 2006
Fra 2. til 4. maj 2012 var World Harmony Run igen i Danmark. Der blev denne gang løbet fra Padborg til Hirtshals - hele vejen op gennem jylland. Fra Padborg til Viborg lå ruten symbolsk nok på Hærvejen. Lokale løbere sluttede sig regelmæssigt til de internationale løbere. Løbet forsatte derefter i Norge...Se den interaktive rute herunder.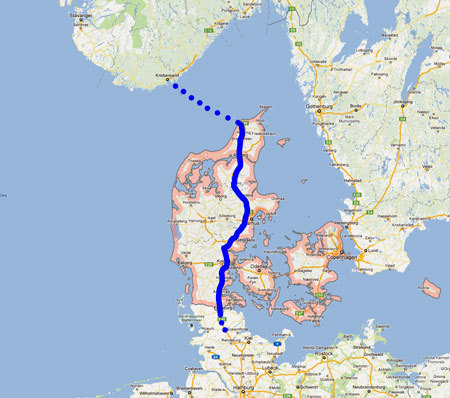 Følg løberne på deres vej gennem Europa
Interaktive rute for WHR Europa 2012: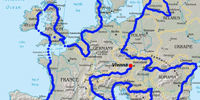 Se her hvor løbet foregår lige nu: route 2012
Information: Tlf. 65902763 Email: worldharmonyrun [ at ] mail [dot] dk
*   *   *   *   *   *   *   *   *   *   *   *   *   *   *   *   *   *   *   *   *   *
Dr. Davidson Hepburn, President of the General Conference of UNESCO, presenting his NEW message for 25th Anniversary of the World Harmony Run and a vision for the next decade 2012 to 2022 and beyond.