Kenya 11 November: Kapenguria-Nasokol Girls School
The World Harmony Run Team arrived in Kenya! Most of our team arrived in Nairobi as planned, but our teamcaptain was late since his airplane had a flat tire. Fortunately our team was complete by the morning and we started a 10 hour drive from Nairobi to go to Kapenguria.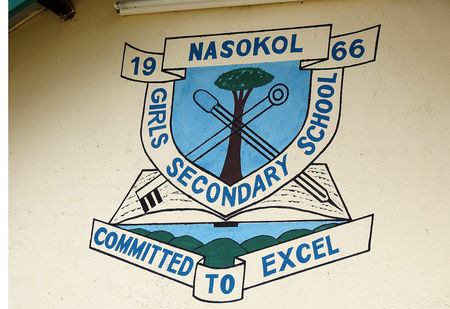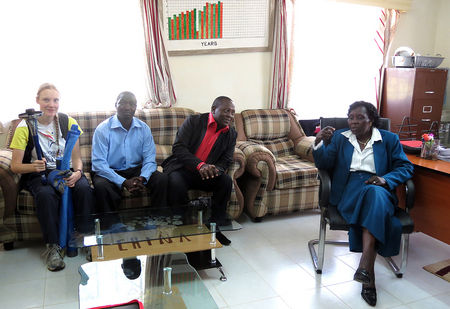 In the Nasokol All Girls School we were welcomed by the Principal Mrs. Tomeyan Rosalyne, the Head of Education and the Games Teacher.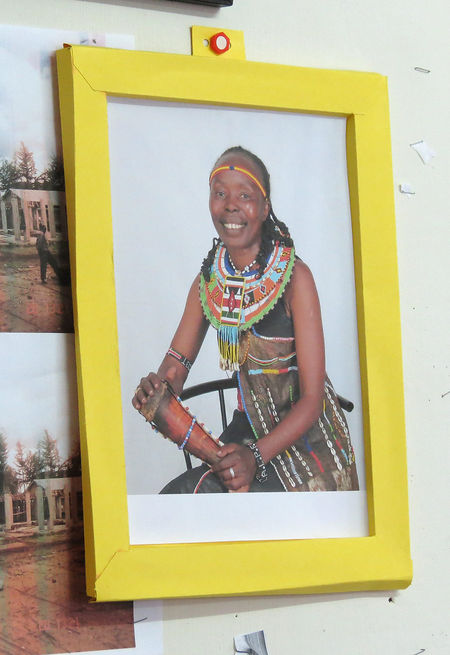 Tegla Laroupe was a student in this school and they are very proud of her achivements.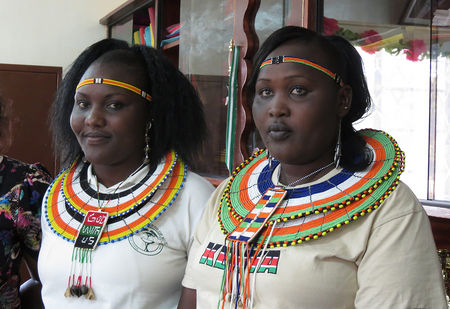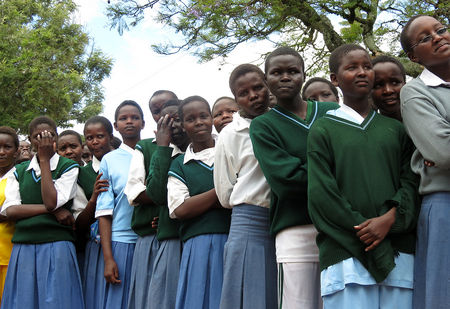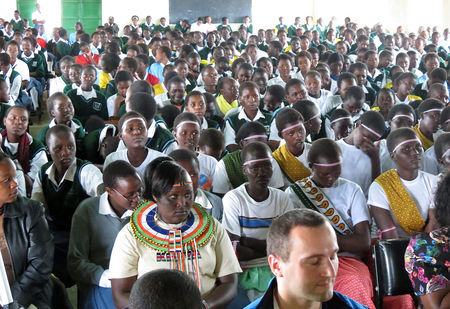 We all gathered in the Hall for our ceremony...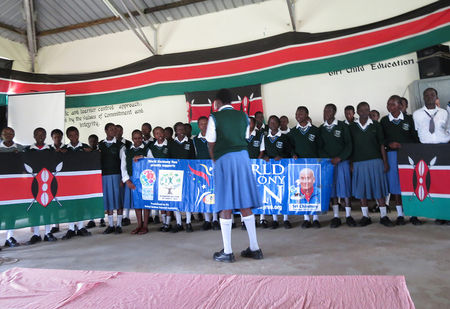 ...where the girls prepared a program for us with singing,...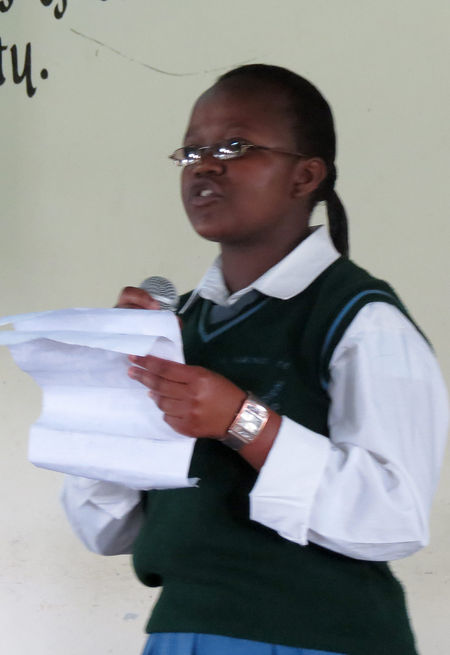 ..reading,...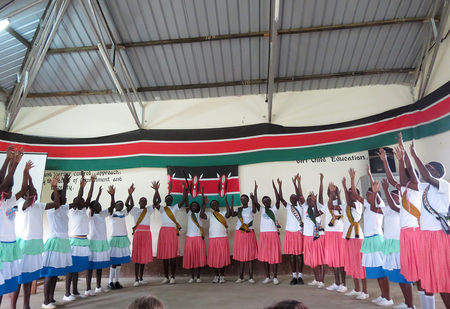 ...and dancing.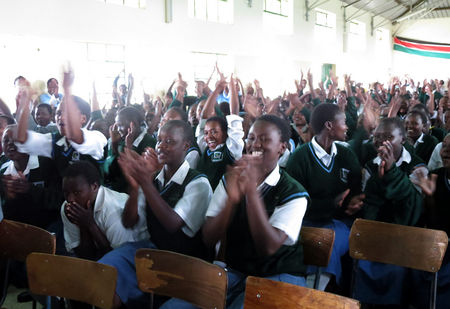 We all enjoyed it very much.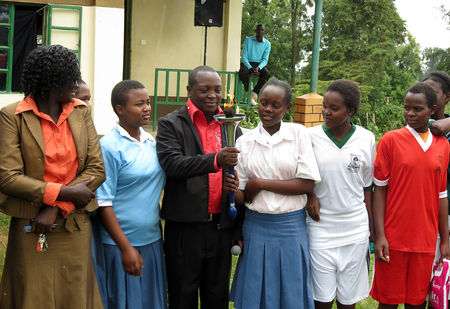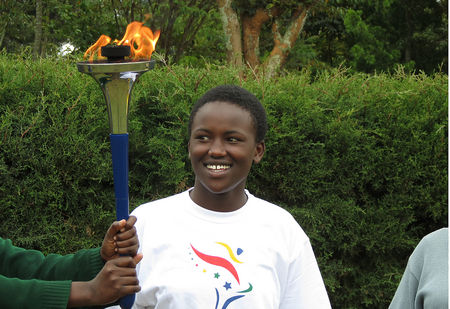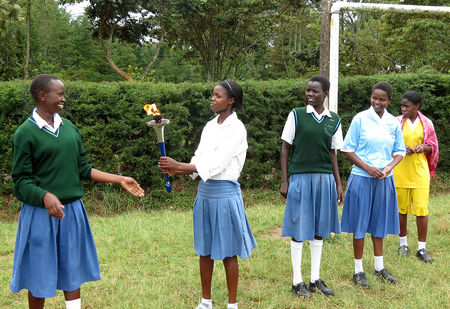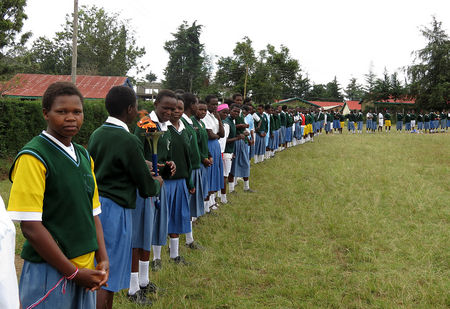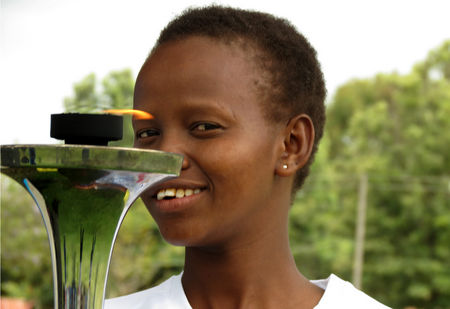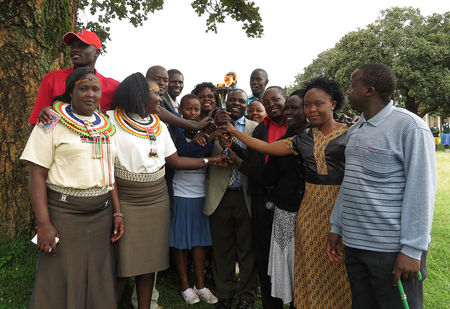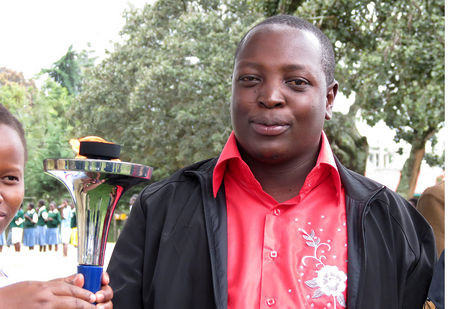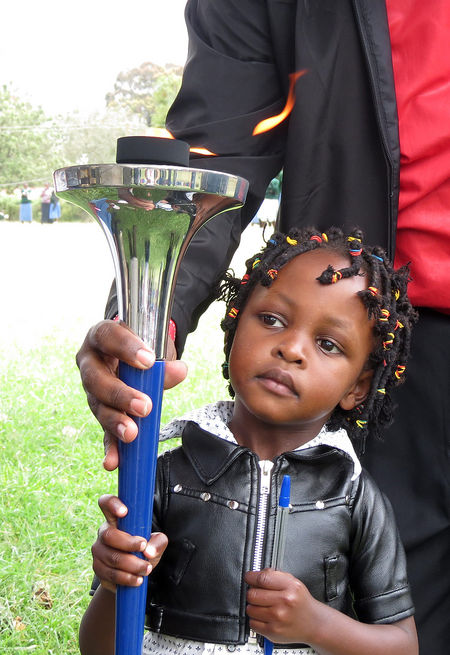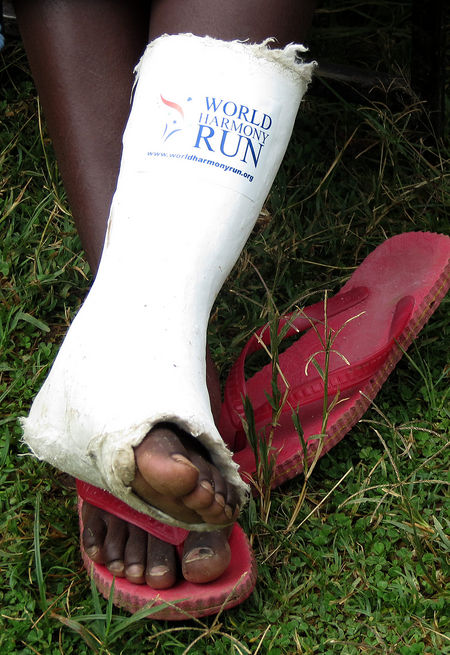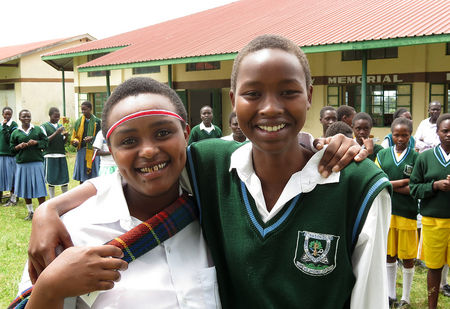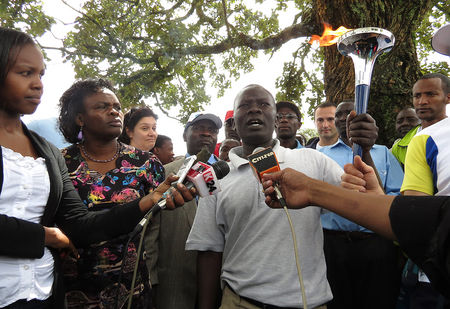 The Citizen TV held an interview with the organizers.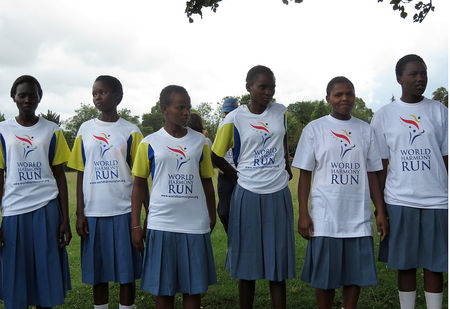 As the last part of our program we would all go running together and 6 girls were selected to run in the frontline.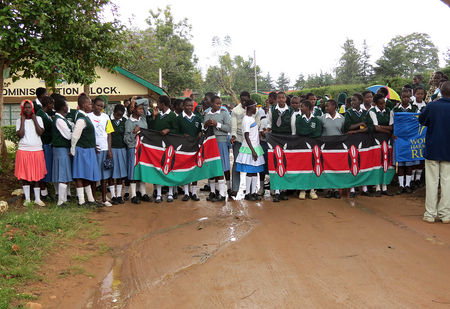 Ready?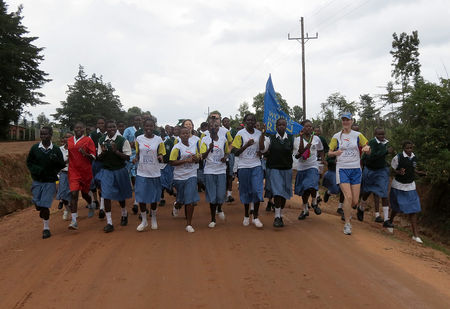 Let's run together!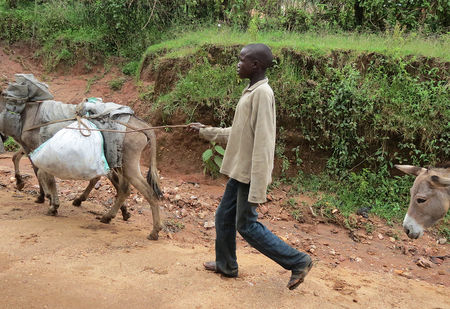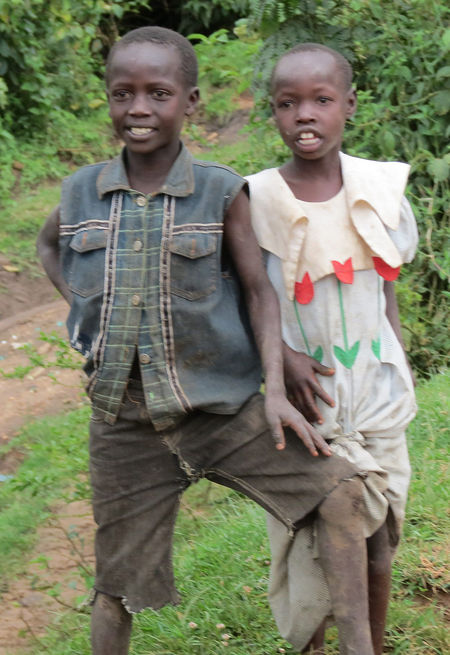 What is going on there?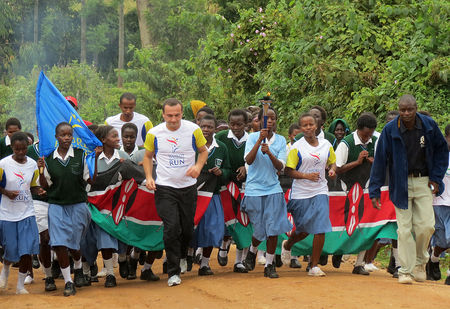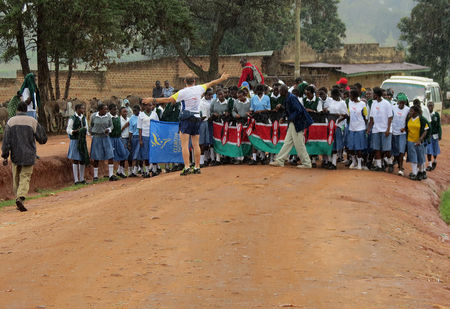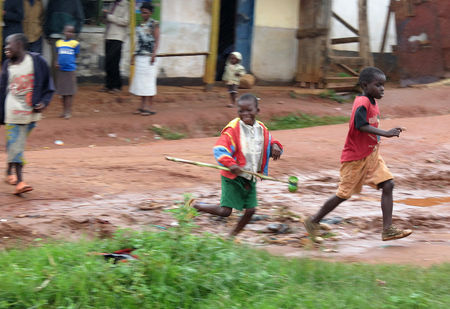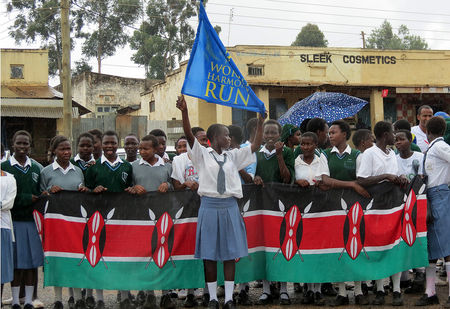 Thank you for running with us, even in the rain!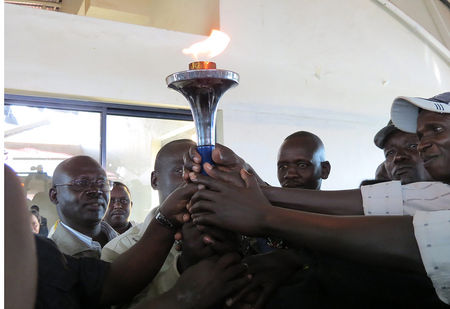 In the evening we attended a meeting organized by the Tegla Loroupe Peace Foundation, where members of all tribes were coming together to discuss how to achieve peace in the area.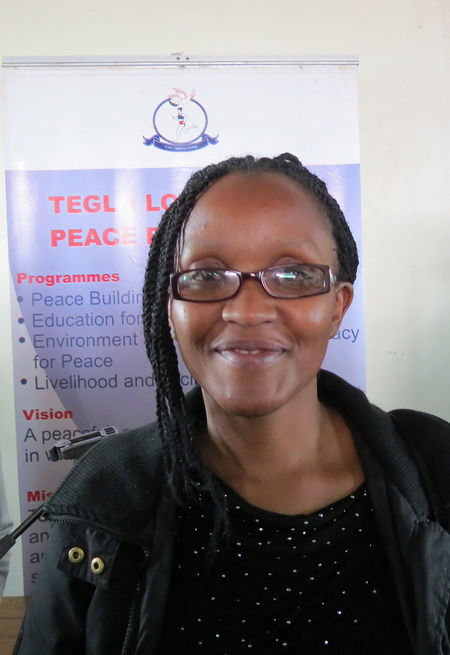 Eunice Hasango, our amazing local organizer and CEO Tegla Loroupe Peace Foundation.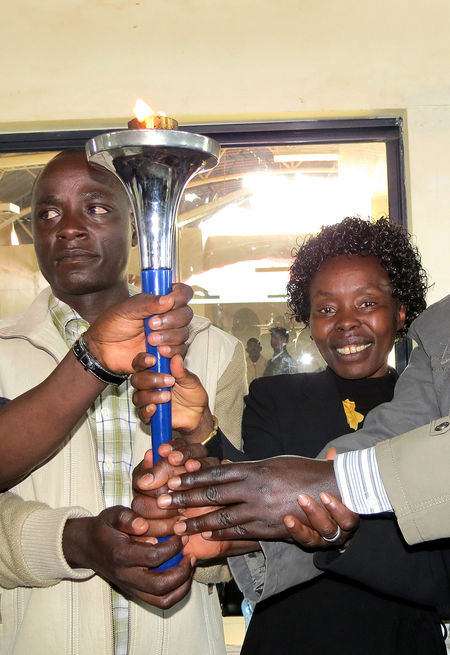 We were very happy to meet Tegla also.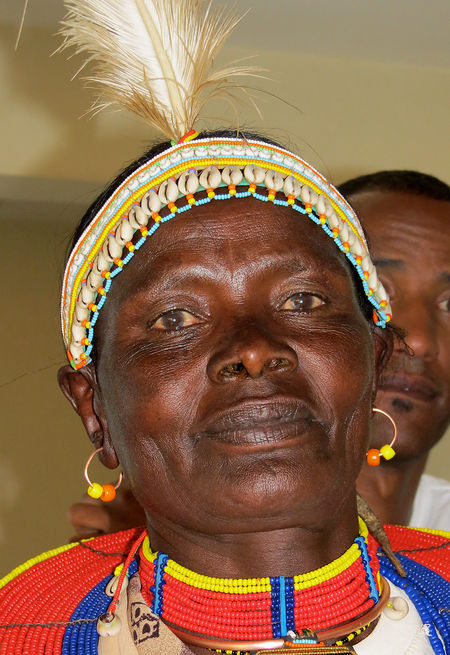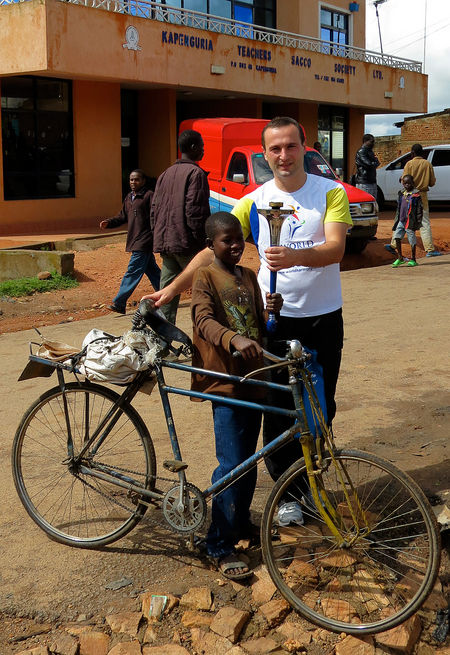 New friends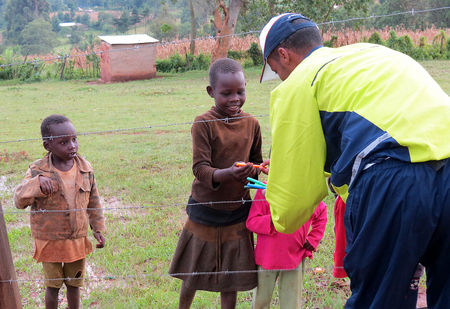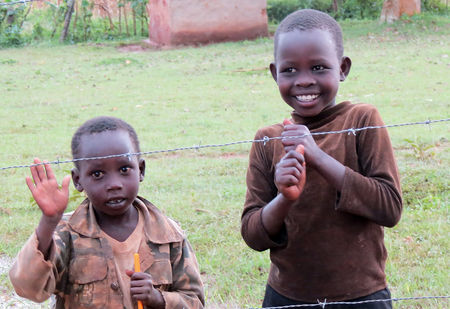 Thanks for the gifts!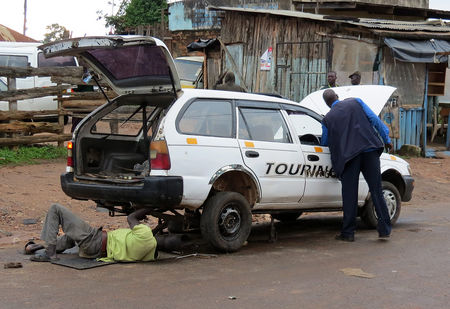 When we passed in the morning, these men were already fixing the car. When we passed again in the evening, they were still working on it...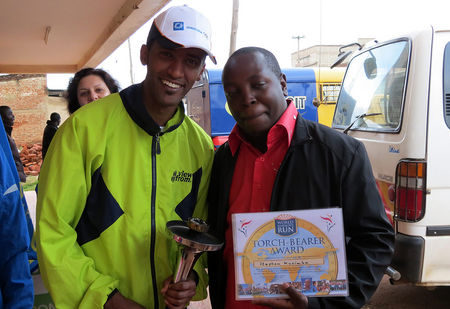 We found out that the tribes of Yohannes (ETH) and Paul(KEN) have the same roots!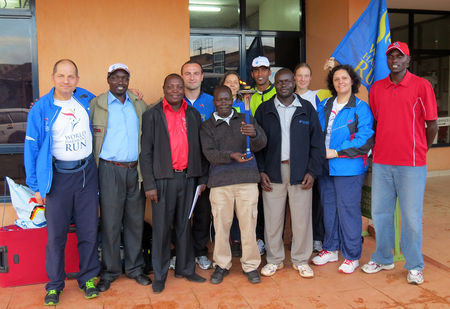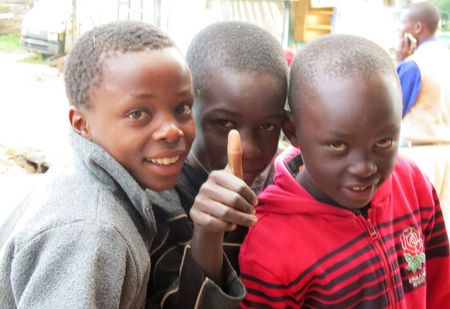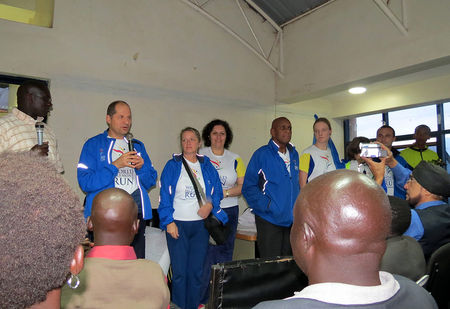 At the meeting we presented our team, and explained why we came to Kenya.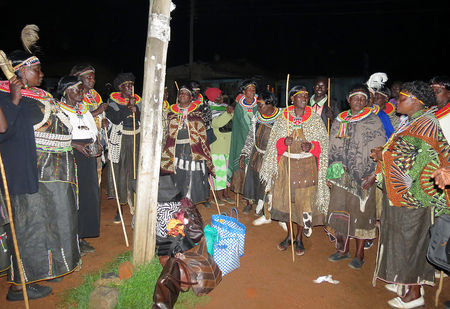 Outside the building, the party was going on with everybody dancing and singing.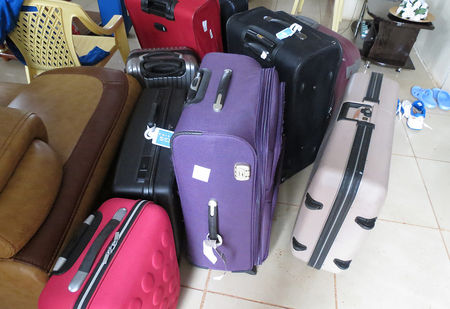 We brought a lot of suitcases with gifts...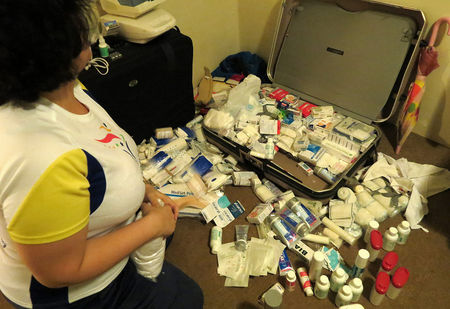 ...and medication.
---
---

The World Harmony Run proudly supports the International Year of Youth (IYY) and the International Year of Forests (IYF) proclaimed by the United Nations General Assembly.
See the recent Youtube video on African experience which illustrates IYY slogan "Our Year Our Voice"  International Year of Youth - Zambia World Harmony. They surprisingly mention Presidents and UN Secretary-General in a unique way! 
See also the UNESCO World Heritage (WH) Centre support for IY of Forests.  ... Convention for conservation of forest biodiversity. (more)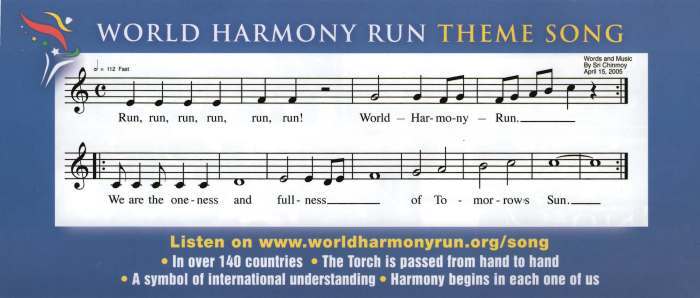 Listen to the World-Harmony-Run song: 2 min version // 6 min 
See also:  Music Scores;  Arrangements;   Song in Non-English Languages;  Schools Arrangements and Performances
---
Team Members:
Heinz Heer (Switzerland), Vishvesha Cicmir (Croatia), Vajra (USA), Yohannes (Ethiopia), Carole (France), Puneeta Friederieke Nakowka (Germany), Narmada Heer (Switzerland), Roos de Waart (Netherlands), Shatadala (Austria)
Gallery: See more images!