Kenya 13 November: Kapenguria - Nakuru
This morning we visited Tegla's Peace School Project.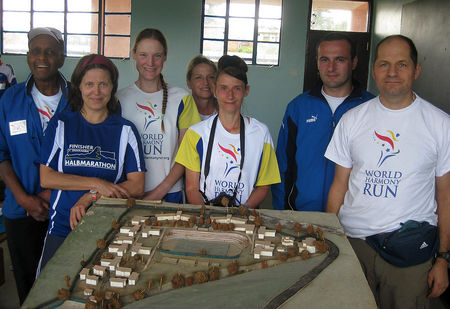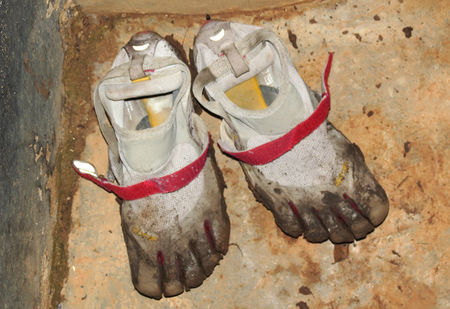 But not before we tried to clean our shoes...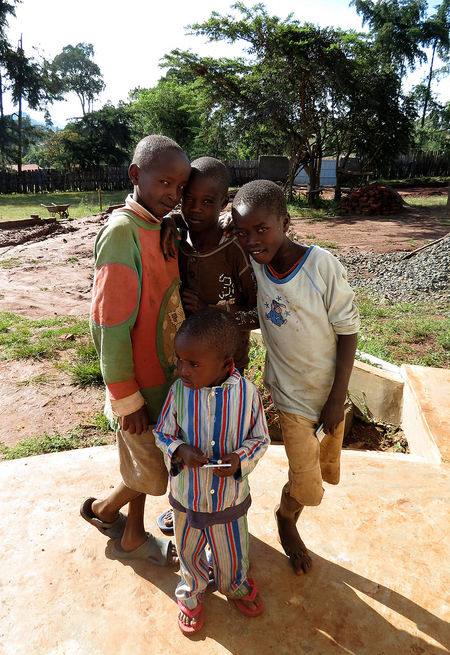 ...and when we got out the door, there were new friends waiting on our doorstep!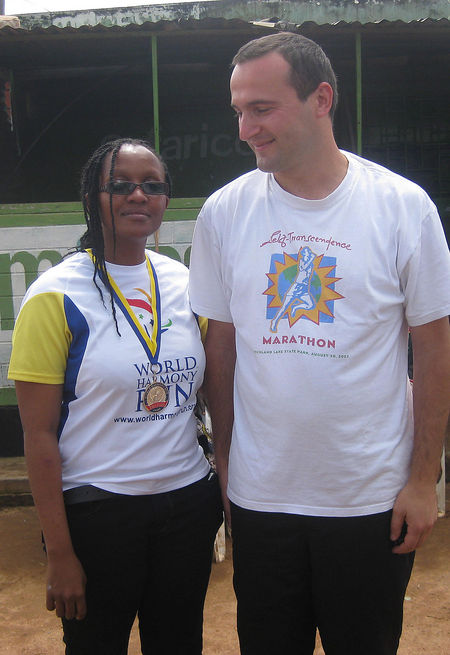 On our way out of Kapenguria, we passed by Eunice Hasango, our local organizer and CEO of the Tegla Loroupe Peace Foundation, to honour her with a Torch Bearer Award for her contribution to share Peace. Then we said goodbye to Kapenguria, and went to Tegla's school project.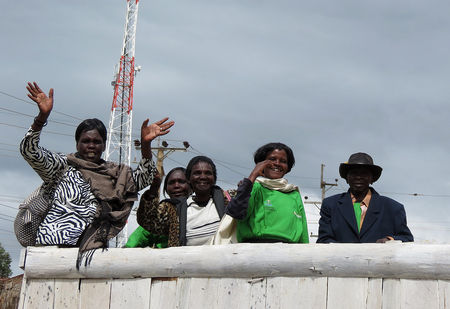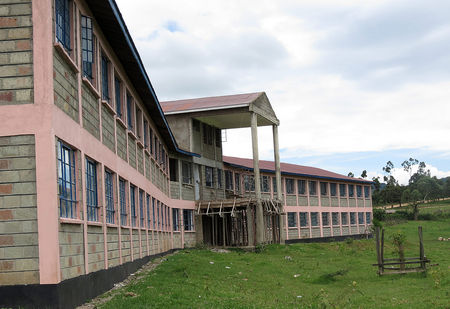 The school is not finished yet. It is supposed to open in Januar, when the holidays are over.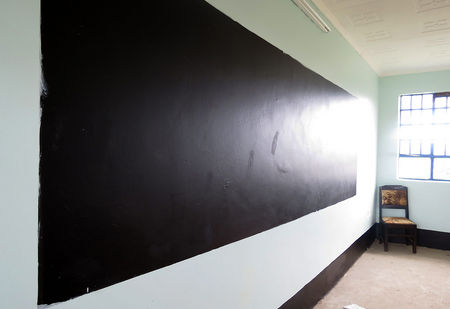 The class rooms are big, so there is space for many children.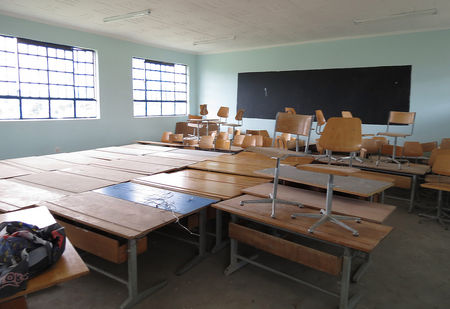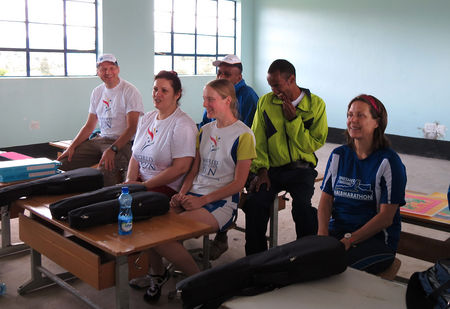 We already had a try-out. We brought instruments for the school...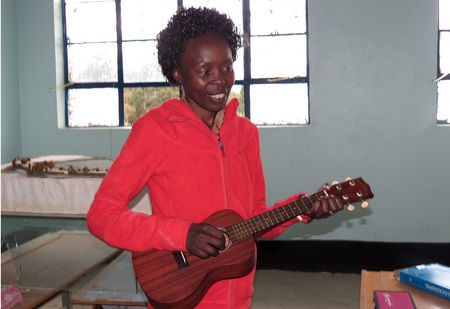 ...and Tegla was our teacher.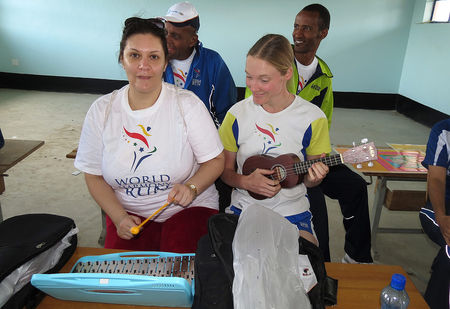 We made a quite good orchestra!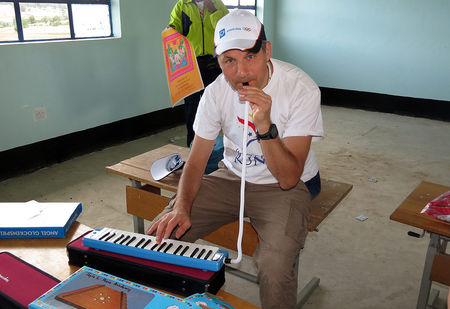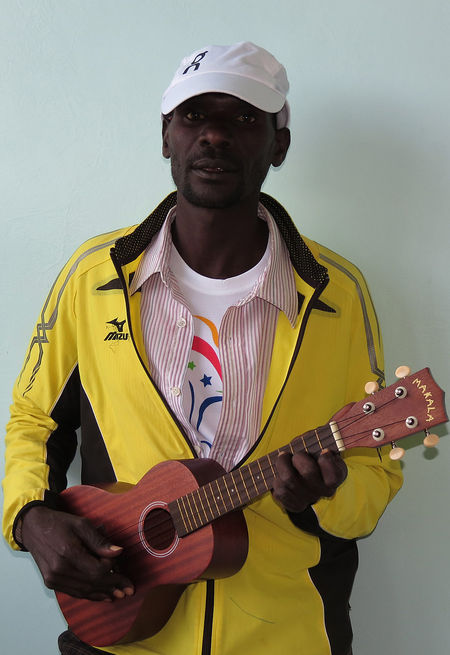 Even the coach from the Reformed Warriors joined in. Maybe he should not only teach running, but music as well.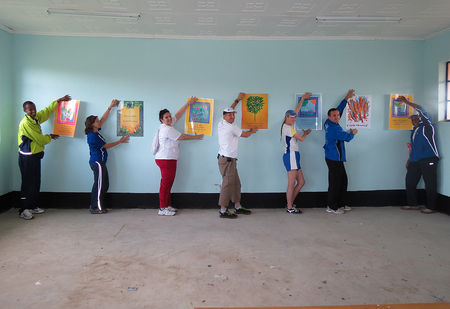 We tried to make an impression of what it will look like when the class rooms will be finished.
This is what the complex should look like when everything is ready. The whole project includes a school, housing and sport facilities.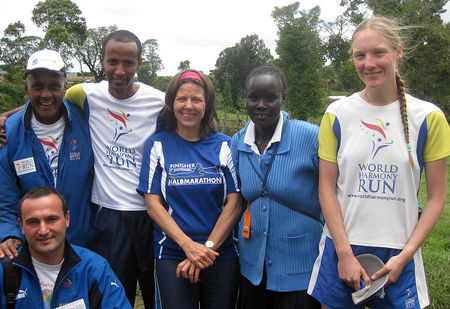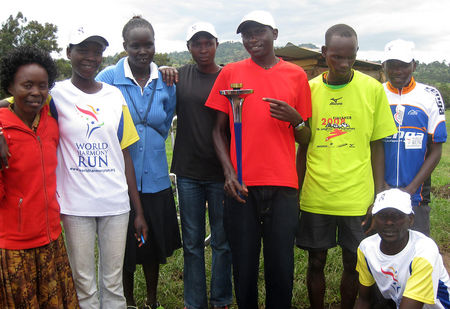 Some of the reformed warriors were present to meet us, and pass the Torch.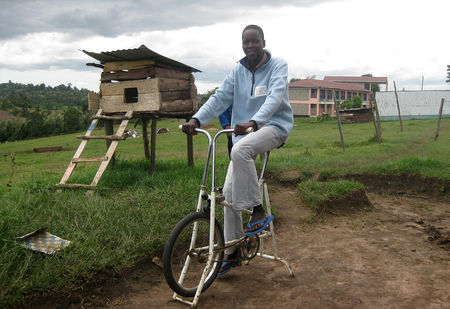 They showed us around to give us an impression of how they live and do their training.
Also for them we brought some gifts.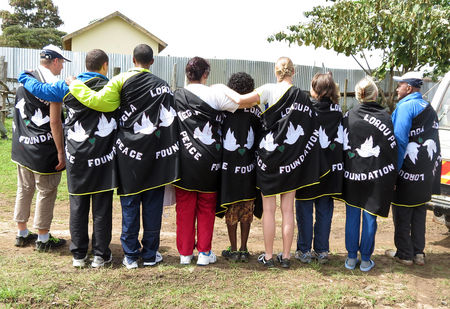 Tegla gave us presents too!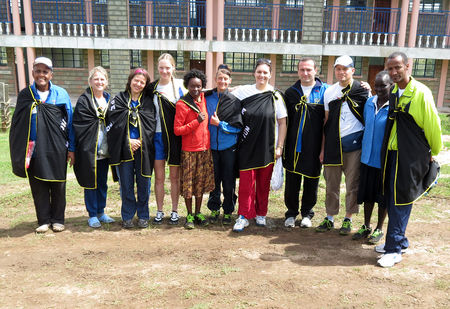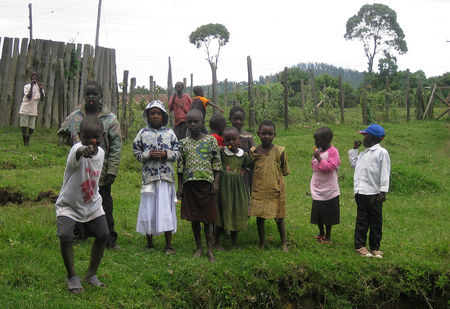 The local kids were curious to see us.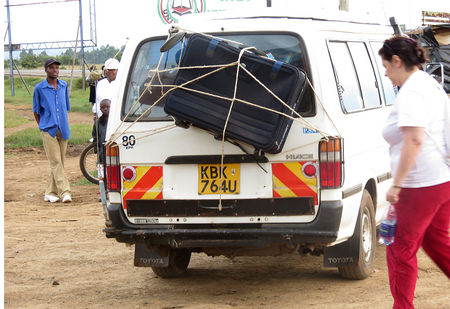 And then it was time to drive to Nakuru. We had 10 people in our bus, and a lot of suitcases, so it was slightly full.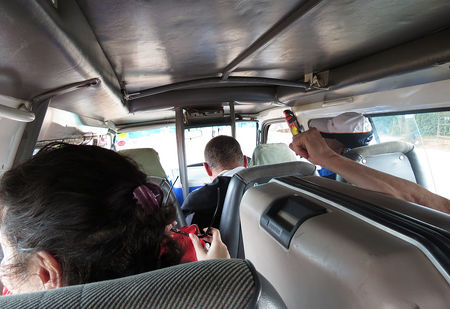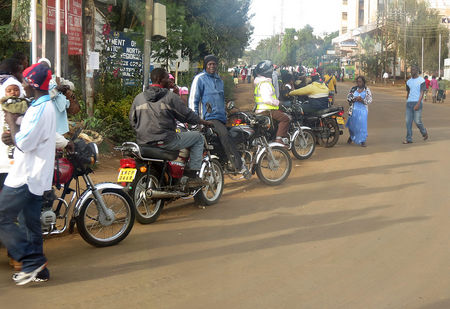 With a six hour drive, we had time enough to enjoy the view.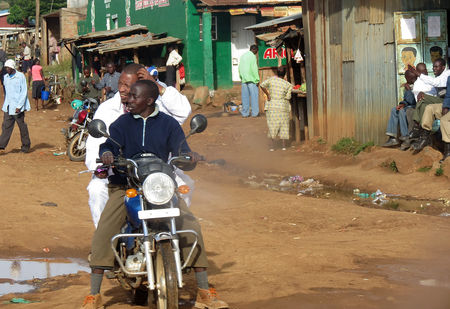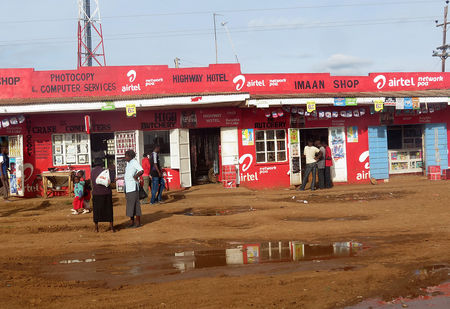 Whatever you need you can find here. But the combination of the Hotel and the Butcher in the same place, looks a little strange to us.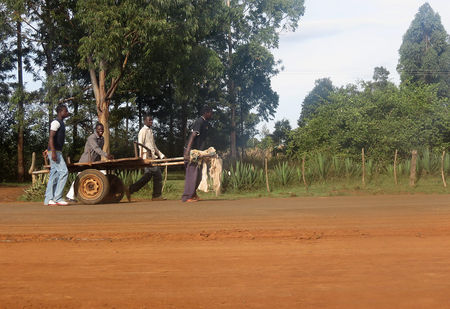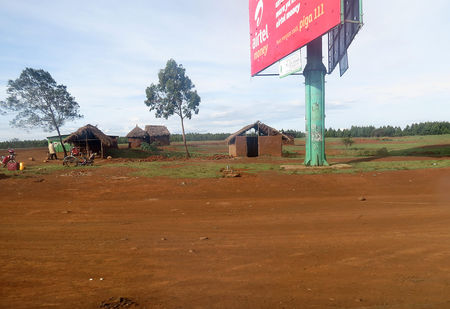 Can you imagine having a billboard in front of your door?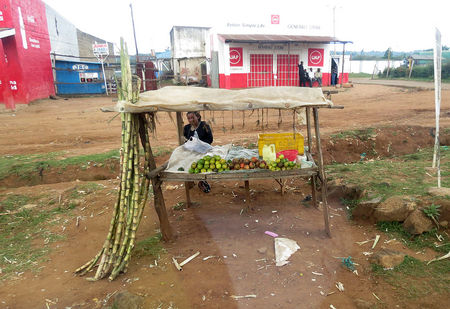 Local market where cane-sugar was for sale, as well as delicious mango's and several other fruits.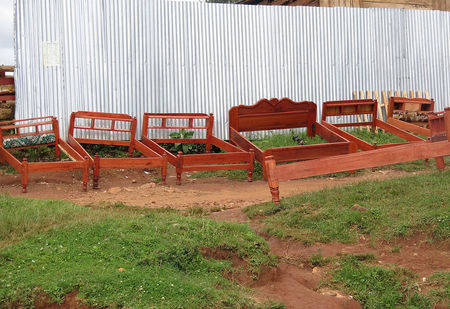 Should we buy a bed?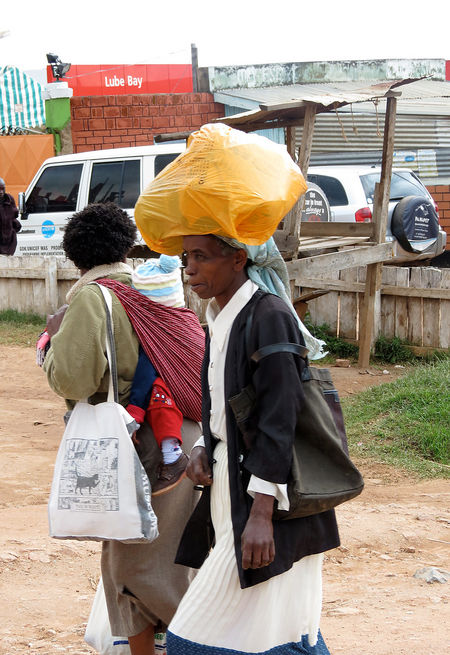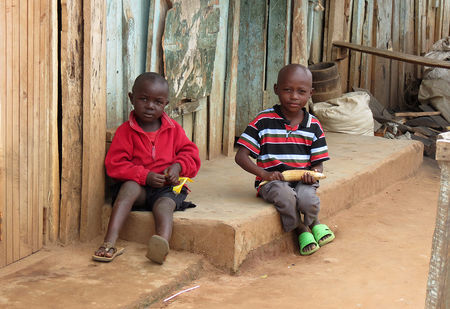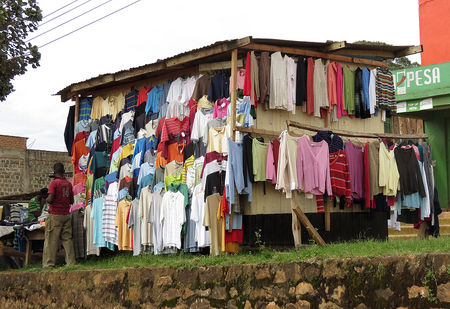 It was very inspiring to see the big project of Tegla. Today we did not run, but it gave us the chance to relax for tomorrow, that will be another busy day!
---
---

The World Harmony Run proudly supports the International Year of Youth (IYY) and the International Year of Forests (IYF) proclaimed by the United Nations General Assembly.
See the recent Youtube video on African experience which illustrates IYY slogan "Our Year Our Voice"  International Year of Youth - Zambia World Harmony. They surprisingly mention Presidents and UN Secretary-General in a unique way! 
See also the UNESCO World Heritage (WH) Centre support for IY of Forests.  ... Convention for conservation of forest biodiversity. (more)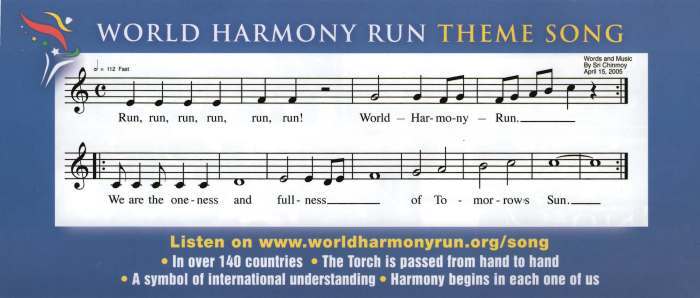 Listen to the World-Harmony-Run song: 2 min version // 6 min 
See also:  Music Scores;  Arrangements;   Song in Non-English Languages;  Schools Arrangements and Performances
---
Team Members:
Heinz Heer (Switzerland), Vishvesha Cicmir (Croatia), Vajra (USA), Yohannes (Ethiopia), Carole (France), Puneeta Friederieke Nakowka (Germany), Narmada Heer (Switzerland), Roos de Waart (Netherlands), Shatadala (Austria)
Gallery: See more images!