Lithuania 3 July: Near Vilnius - Border with Belarus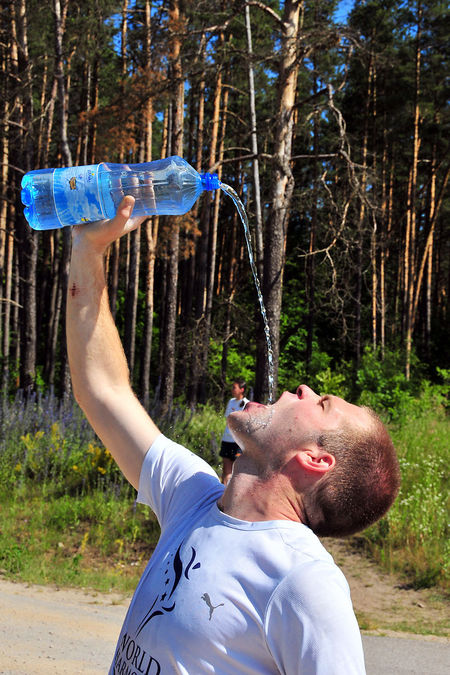 Thirsty, thirsty Matthias attempting the impossible...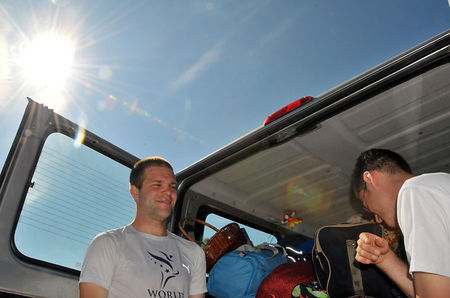 Our day started with a nice outdoor breakfast in Vidas's parents' garden. With our tummies filled, we then made our way towards the Belarussian border.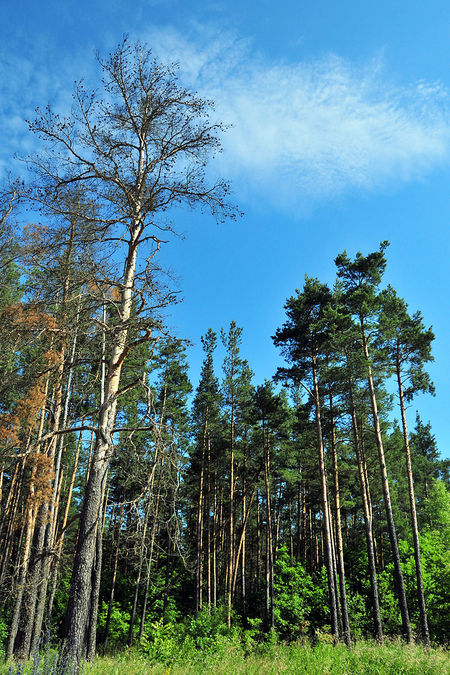 It was a nice, warm and sunny day. At a stop, the girls went into the forest and returned with wild strawberries.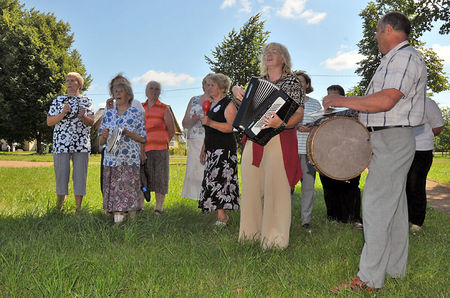 Our first meeting. Nice people, nice music...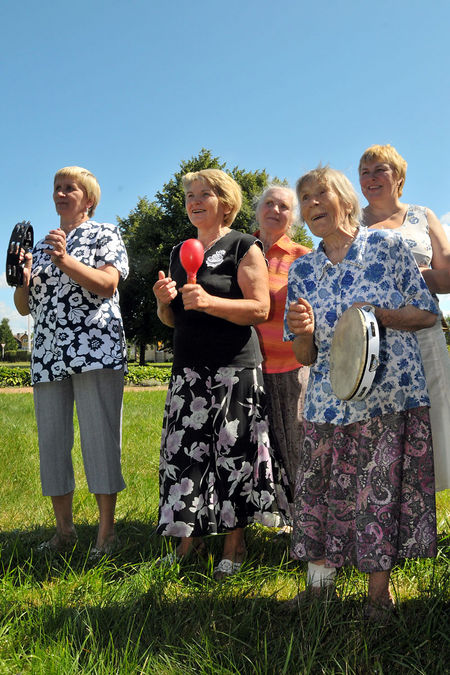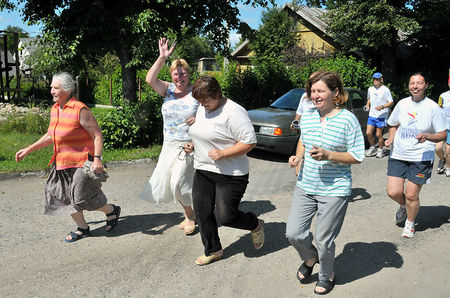 We "made" everyone run around the square and they seemed to enjoy it very much...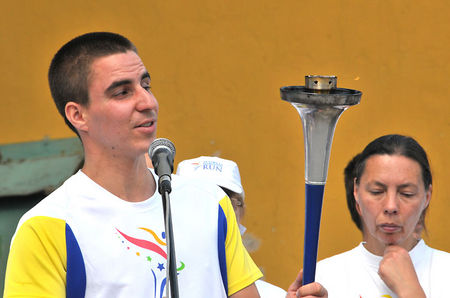 In Merkine the mayor received us, together with the Lietuvos Skautija - a big group of boy and girl scouts from Lithuania.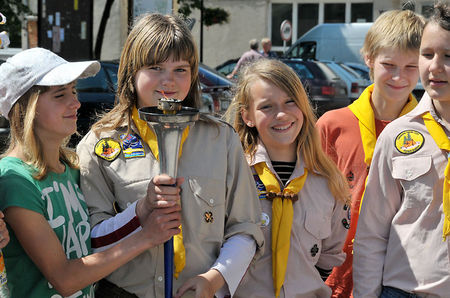 They were very friendly and we were happy because their English was really good so we were able to chat with them for a while. They told us that they were camping somewhere near the town. It was actually their last day camping, so it was great to meet them. Perhaps check out their webpage.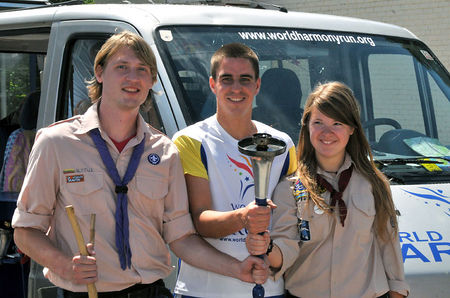 Me and two of the scout leaders...
See guys - here is the picture, just as I said. If you like you can leave us a message! Thanks :)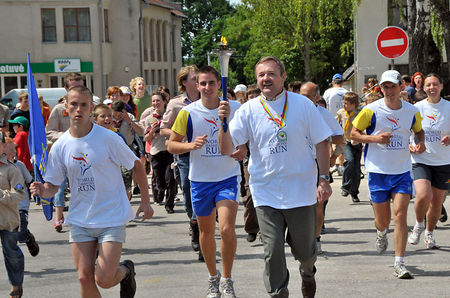 Together with the mayor and the scouts, we ran out of the city. The mayor had such a fast pace that it was hard for the children and us to keep up with him...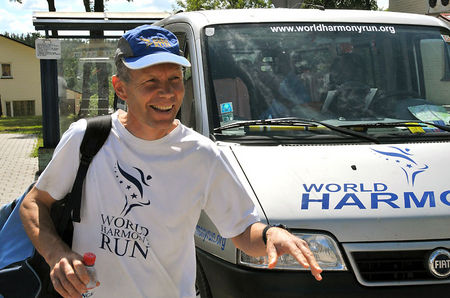 Here we had to say goodbye to Franz from Austria; he had to catch his flight in Vilnius the same afternoon. Thank you Franz for your excellent running - he covered so many km in the 3 weeks he spent on the Run.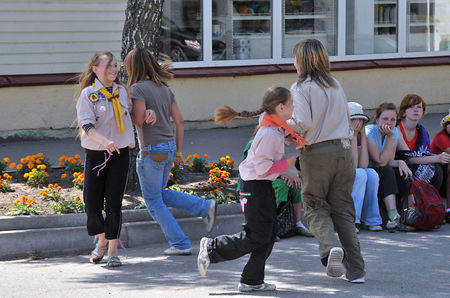 ... Dancing scouts...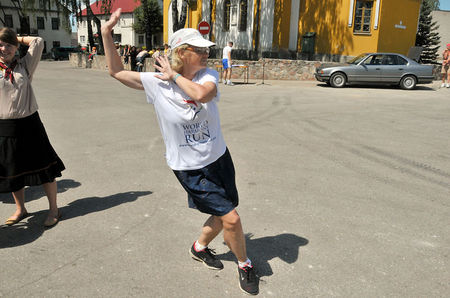 ... dancing runners.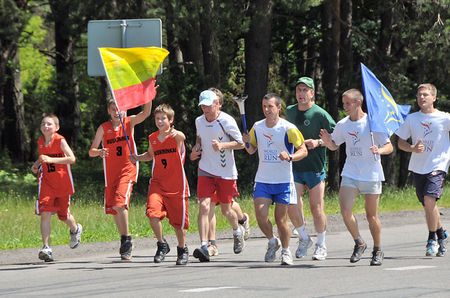 A group of young sportsmen accompanied us into the town of Druskininkai. For part of the way, they had to run through the park without police leading the way. The cars arrived at the meeting place but there was no sign of the runners. Of course, they had taken the chance to get lost...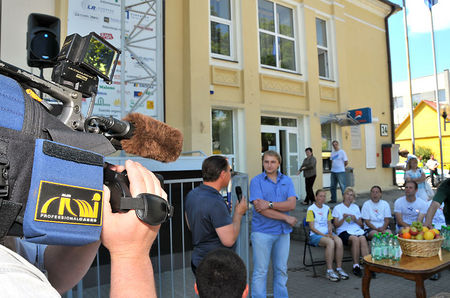 But they found their way soon after and when they came everyone was ready. A TV crew was there and the very nice MC, together with Janis, gave a brief presentation of the World Harmony Run.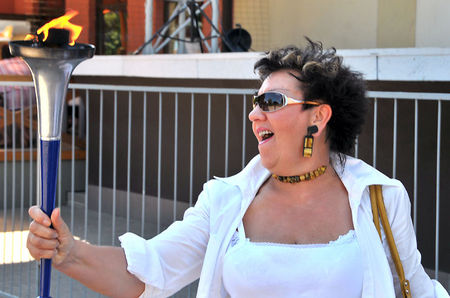 The torch was passed around...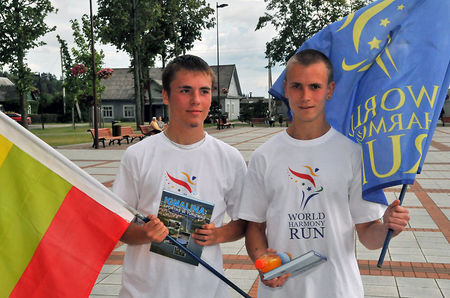 We really want to thank the runners who helped us cover the distance in Lithuania. Without you guys this would not have been possible: Alvaras and his brother Azkadijus, together with Stusys and Mecys. We must not forget to mention our runners from Latvia who also went back home from here. It was super-fantastic... THANK YOU!!!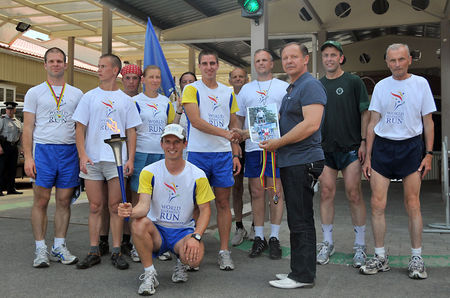 Our last picture, at the Lithuanian border with Belarus. Thank you very much Janis and Vidas for the organization and your help. Goodbye Lithuania...
---
Distance: 95 km
Team Members:
Martin Leitner (Austria), Tamas Huszar (Hungary), Matthias Eckerle (Germany), Gints Peleckis (Latvia), Ieva Kurzemniece (Latvia), Ilona Kausele (Latvia), Lidija Neulane (Latvia)
Harmonemail:
You can send a message to the runners or read the messages.
Gallery: See more images!