Romania 21 July: Border with Moldova - Baila
We had just arrived in Romania, when the first thing I saw was this sign...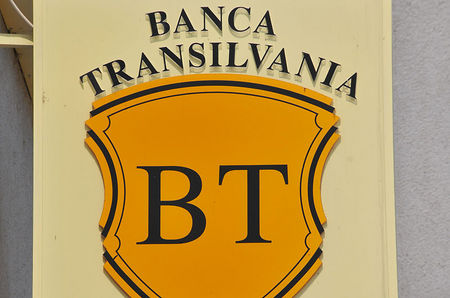 Dracula's favorite blood bank?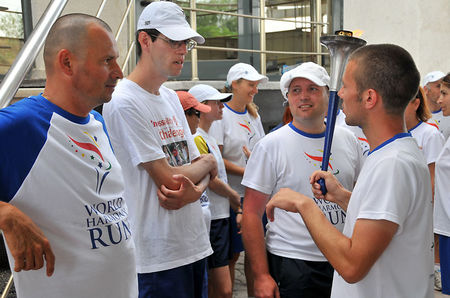 Coordinators from the two neighbouring countries discussing the situation.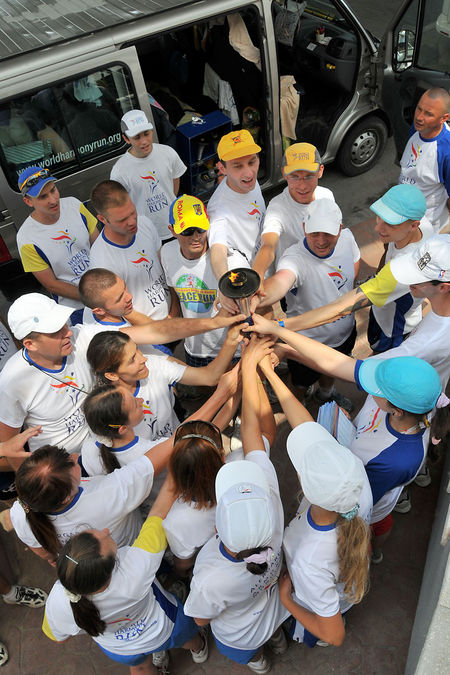 The big team sings the WHR song together.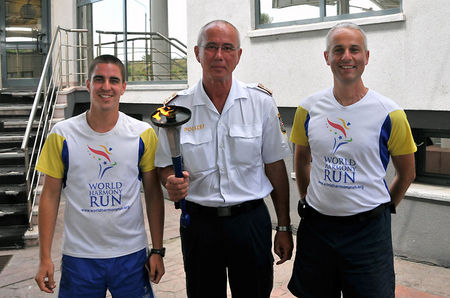 Someone from the Romanian border police asked for the person in charge. When we followed him, we were very surprised to see Franz Osabal, a policeman from Austria - Dipavajan's and my home country. He works here to support the border police here. We talked briefly about the Run and about being away from home. It's been a while since I met somebody from home...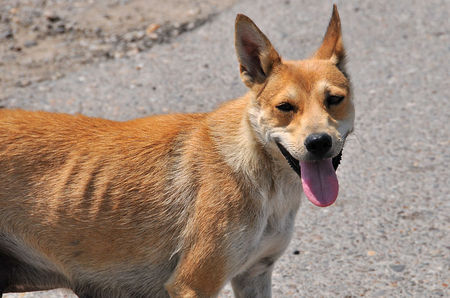 Friendly stray dog.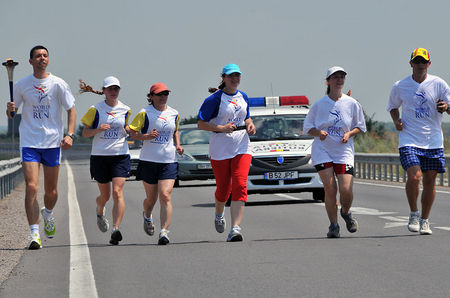 It's hot out there... first 5 km in the new country.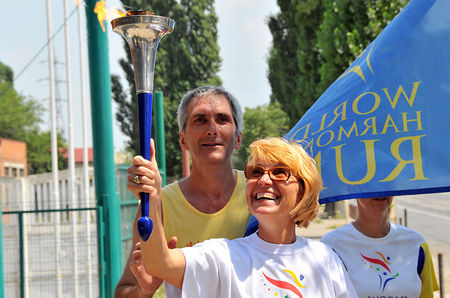 As we were coming into the city of Galati we met Fita Lovin, who stood third in the 800m race at the 1984 Olympics in Los Angeles. She was so enthusiastic and happy to hold the torch.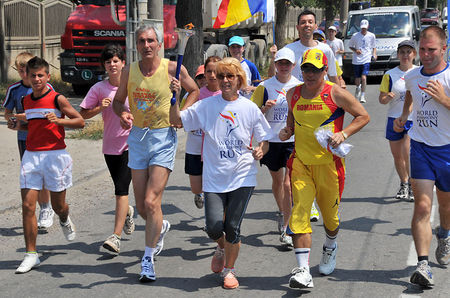 She led the group in, to the centre of the city.
At the city hall, the newly-elected vice-mayor received us and wished us all the best on our way.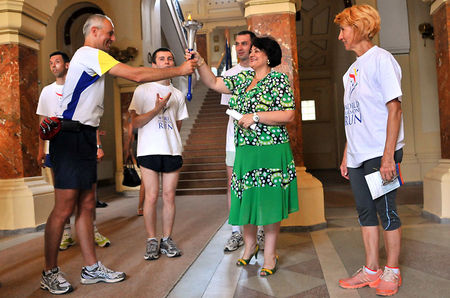 Dipavajan passing the torch to the mayor of Galati.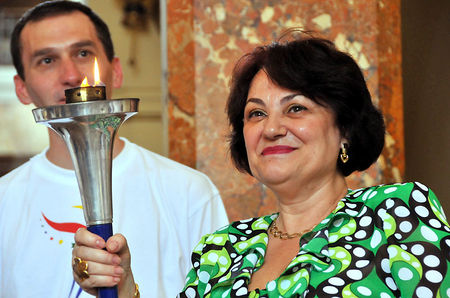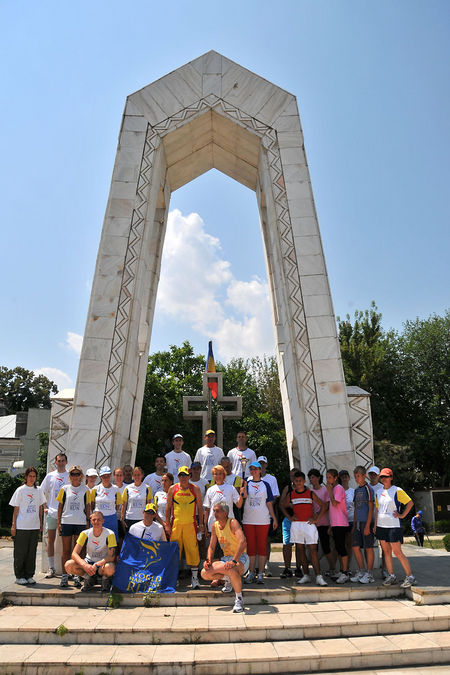 All together at the monument.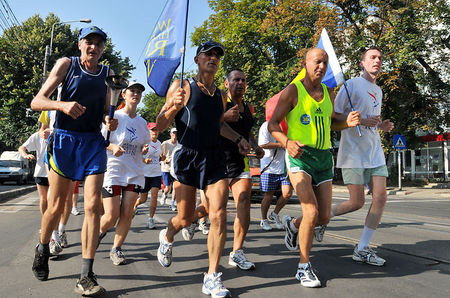 With runners from Braila, on the way into the city.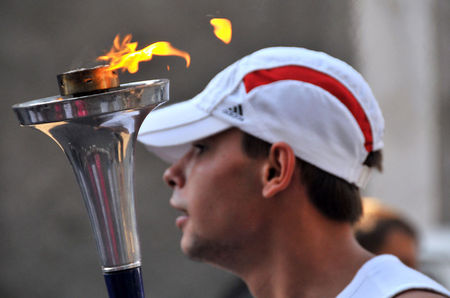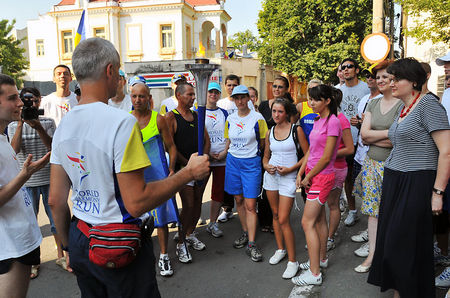 Dipavajan doing the presentation...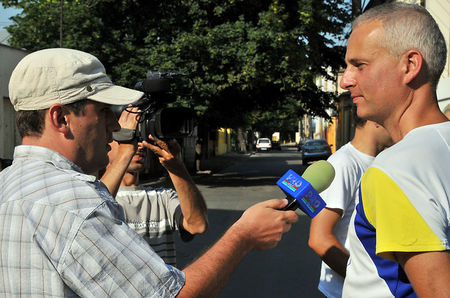 ... and a short interview afterwards.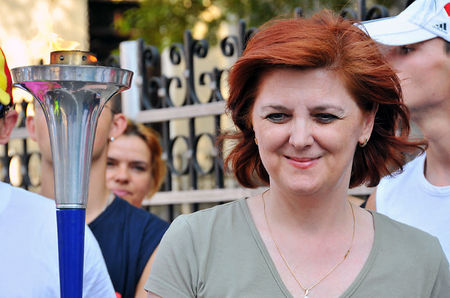 One of our organizers in Braila. Thank you for all your help!!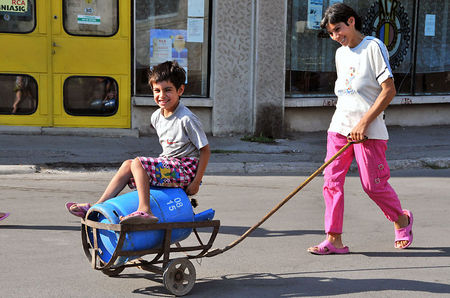 Riding the gas bottle...
We finished at around 6 pm and had enough time to take a shower before we went for dinner at 7pm. Icecream and an internet cafe are the next things on our list. All right, let's go... see you tomorrow :)
---
Distance: 30 km
Team Members:
Martin Leitner (Austria), Matthias Eckerle (Germany), Daniel Schenke (Germany), Jarek Werner (Poland), Radka Metelkova (Czech Republic), Vera Balonishnikova (Russia), Ghantika Hammerl (Austria), Behala Hammerl (Austria), Dipavajan Renner (Austria), Tirtha Voelckner (Germany), Emese Gero (Hungary), Judit Toth (Hungary), Marek (Czech Republic)
Harmonemail:
You can send a message to the runners or read the messages.
Gallery: See more images!