Singapore 18 January
Arrival at our host hotel-Regent Singapore. For the second year running, Regent Singapore was again very generous to host our international team.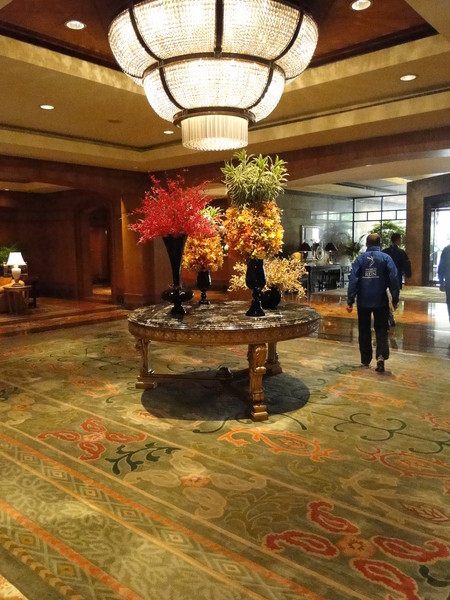 Salil Wilson, the President of the World Harmony Run being greeted by Ms Wong Kwee Lian, the Senior Director of the Human Resource. Over the years, Ms Wong a devout Buddhist herself has initiated quite a number of social service to help the local community.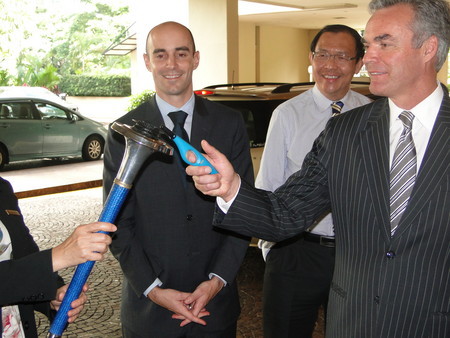 Mr Sinclair Martin, the General Manager lighting up the World Harmony Torch while looking on were Mr Renours, the Hotel Manager and Mr James Lee, the Director of Finanace.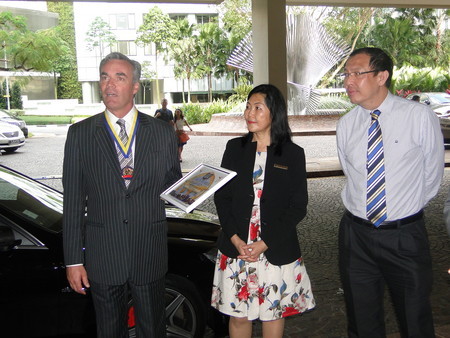 Mr Sinclair seen here speaking passionately about the importance of serving the community after receiving the Torch Bearer Award on behalf of the hotel. Over the years, the hotel has been selflessly offering itself to the needs of local charitable organizations. It was also the first hotel in Singapore to be awarded the Green Hotel in the city.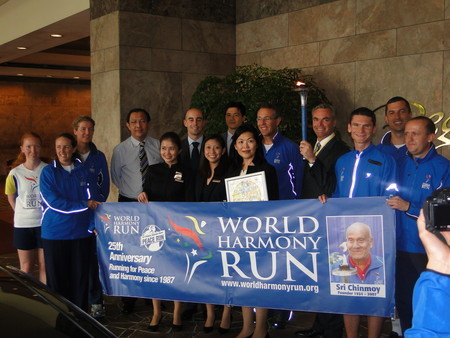 A number of employees attending the appreciation reception came together for the group photo.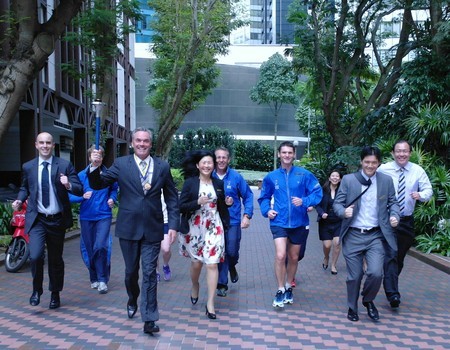 And finally we finished off the event with a impromptu run for world harmony.   
---
In the evening, we were hosted by Gaia International to a video screening and the Torch Bearer Award presentation.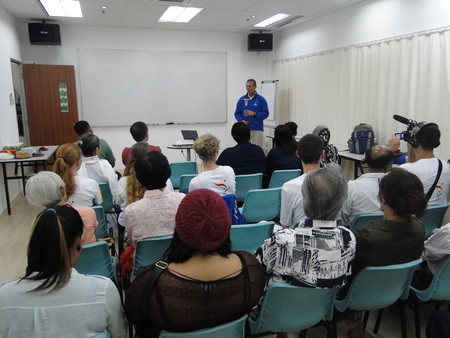 Salil welcoming the audience and spoke about the two videos which we were showing for the evening, "Challenging Impossibility" and "Spirit of a runner". He also spoke on the history and significance of the Torch Bearer Award.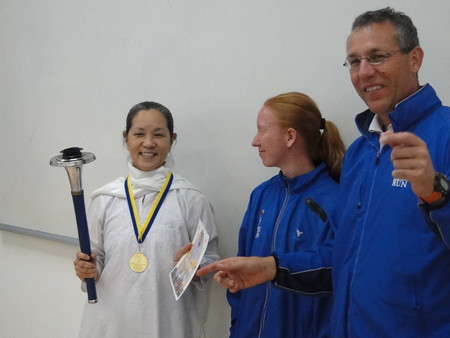 The first recipient for the Torch Bearer Award was Mdm Joyce Lye. Joyce used to be a high achiever in the banking sector before she was moved to give up her gihg profile career in exchange of opening the first holistic centre serving cancer patients and a host of other chariatble activities for the less fortunate.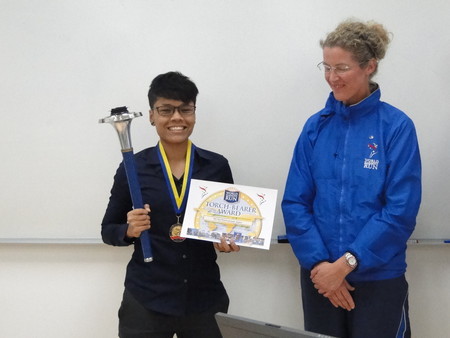 Second recipient was Ms Nur'Rahmahdiah Rahim, a heroine lady in a recent shipyard incident who risked her life for the lives of her fellow co-workers.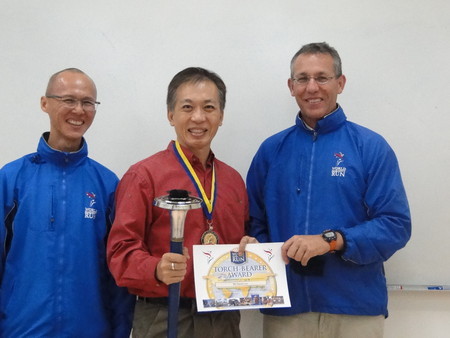 Next was Mr David Lim, the team leader of the first expedition team who succeed in scaling Mt Everest. David is also a motivational speaker. Despite some health issues, David did not give up on his mountaineering career.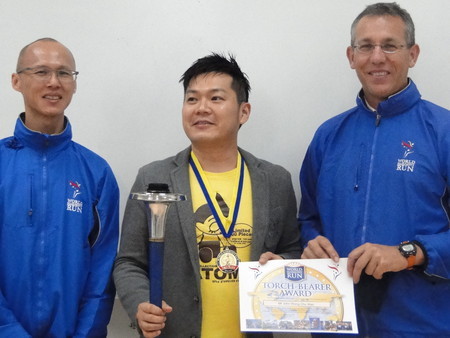 Last but not least was Mr John Wong. A very inspirational person who through sheer will power and prayer was able to heal himself from a very deadly nerve disease which nearly paralysed him for he rest of his life. He went on the be a sensational author and healer. 
We congratulated all the recipients for the inspirations they brought to the world.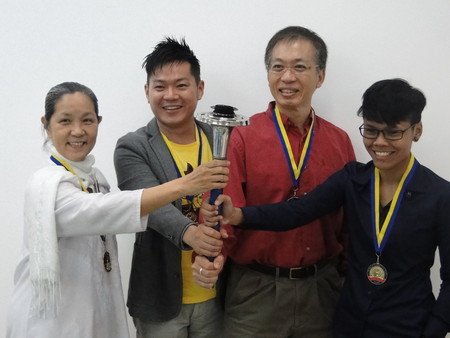 ---