Sweden 7 September: Stockholm - Gnesta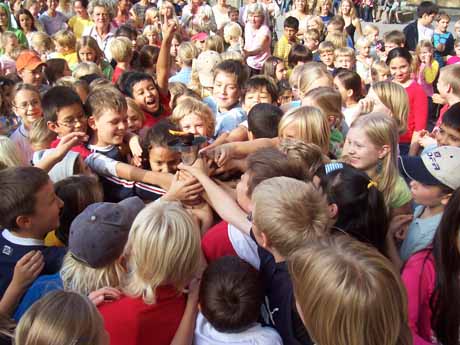 We're back, in Sweden! With a fresh crew of runners we're ready to go, go on to spread the message of Friendship and Harmony within our big world family. Indeed, each one of us can take action and make friends. This is the message we conveyed to 1000 kids this morning, emphasising that no matter if you're a little child or the president each one of us is important and can set an example. The younger pupils were especially eager, excitedly asking lots of questions, jumping around, bursting to hold the torch and run with it.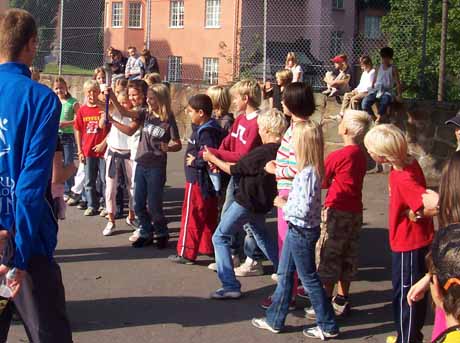 Noble, bright and beautiful: Stockholm the sunshine capital of Sweden. With its grand architecture, spacious streets and glittering waters it is an emblem of warmth and light, and a real pleasure to run through.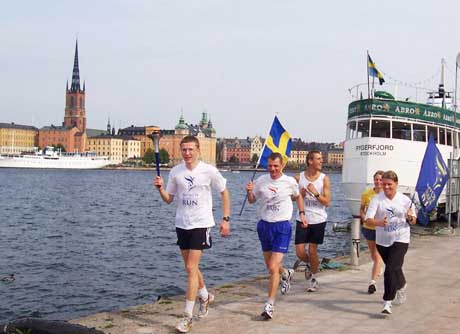 At Sergels Torg, a big square in the centre of Stockholm we meet the mayor.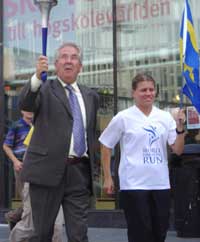 He is very touched and encouraged to hear that since the beginning in 1987 over 4 million people have held the torch. He says that it gives real hope that so many people have come together to work for a better world!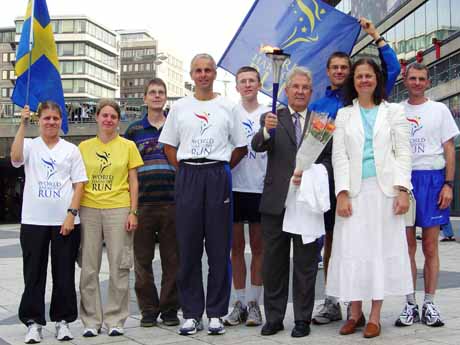 Just as we leave Stockholm two of our leapfrogging runners are gently shepherded off the highway by the kind but firm police. After a few hours of sun it gets cloudy and starts to rain, but as we reach the Gnesta it stops. A fire-truck escorts us through this idyllic town, and close to the centre the mayor Bo Wingård joins us for ca. 500m. He is an inspired and inspiring leader and has organised a very nice program for us in the commune Gnesta.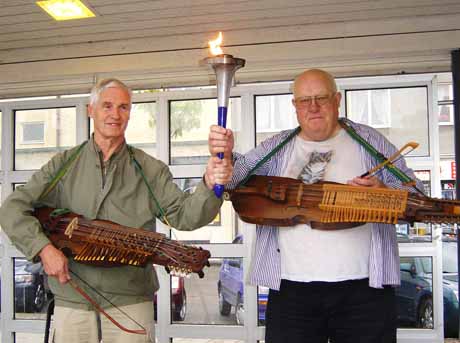 It starts off with jolly folk music, which gives a feeling of the happiness in nature and of innocent rural life. The mayor gives a very good and creatively constructed speech. And then 6 athletic kids from a sports club run with us to our lodgings, which are quite a few kilometres away and over 3 hills at least. They have good stamina, as even on the uphill they keep quite a fast pace.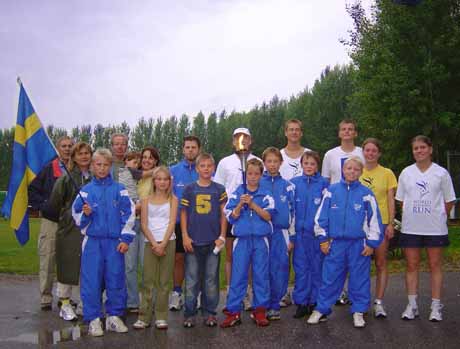 The accommodations are very clean and tidy. After settling in and refreshing ourselves with showers, the mayor and his wife take us for a fulfilling dinner.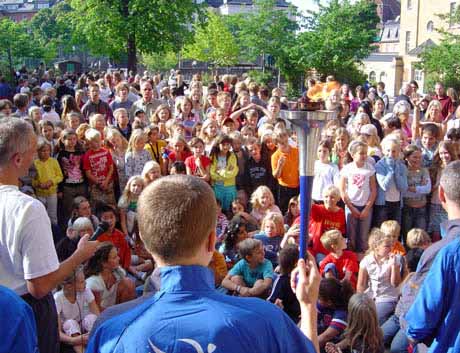 ---
Distance: 80km
Harmonemail:
You can send a message to the runners or read the messages.