Bosnia 31 August: Zvornik - Gracanica
Today we crossed the border to Bosnia and Herzegovina;  a new country and new things to see, new people to meet and new kilometres to run.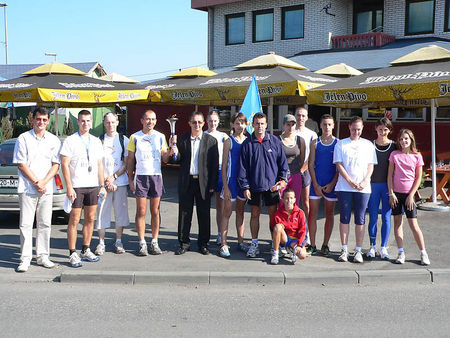 At the border in Zvornik there was a group of very talented athletes waiting for us; Mandic Momcilo, the athletes' coach  was there too, along with Milija Radovic, a representative of the city.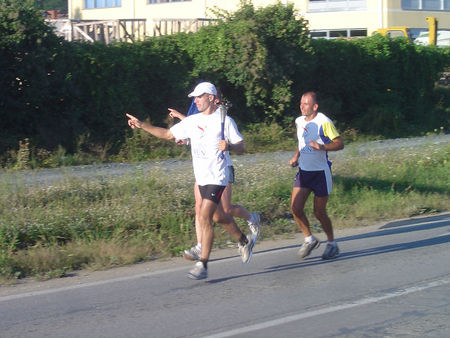 Left or right? Let's go right, boys!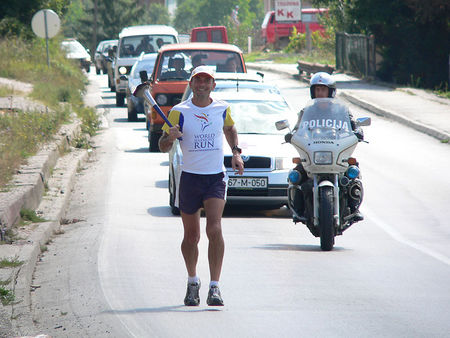 One happy harmony runner, and a lot of less happy drivers.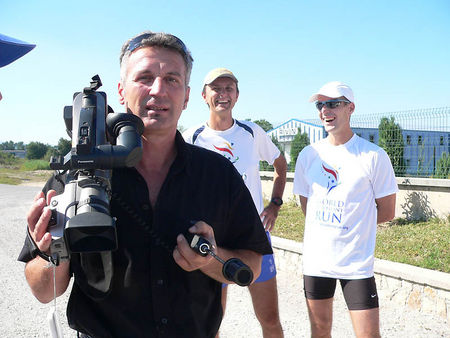 While we were running, Nuko from satelite-tv Amna spotted us and wanted to make a report about us. He waited for the runners to arrive and then we all had to do an interview.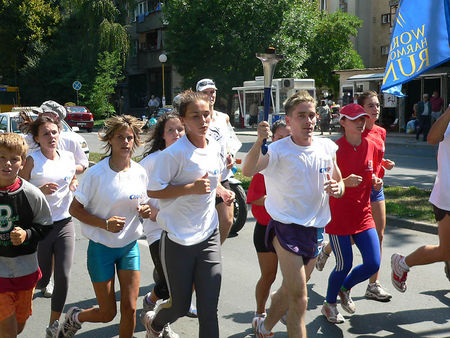 Here also, we had a lot of local runners to join us.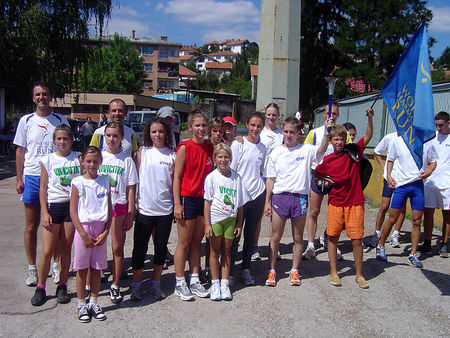 Tired but happy, after running through the city together. Thank you for running with us!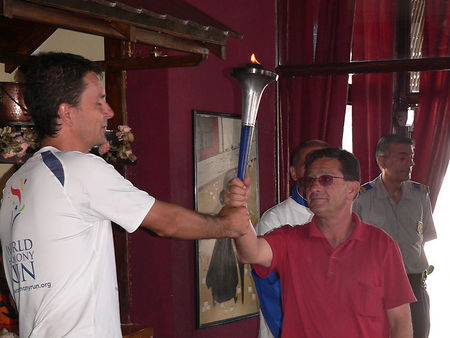 In Tuzla, Hajrudin Cilimkovic welcomed us and the torch. He gave a nice speech and we had a brief ceremony.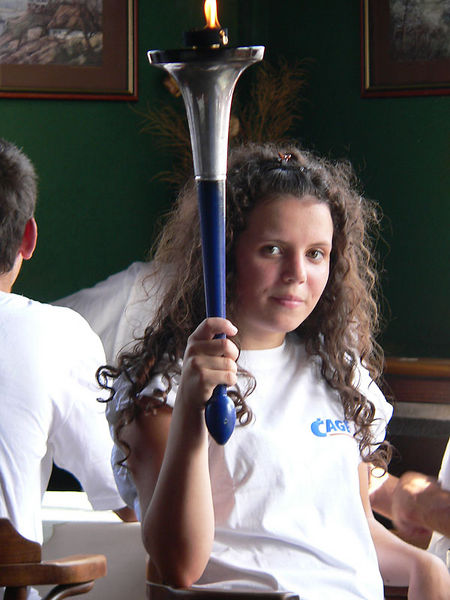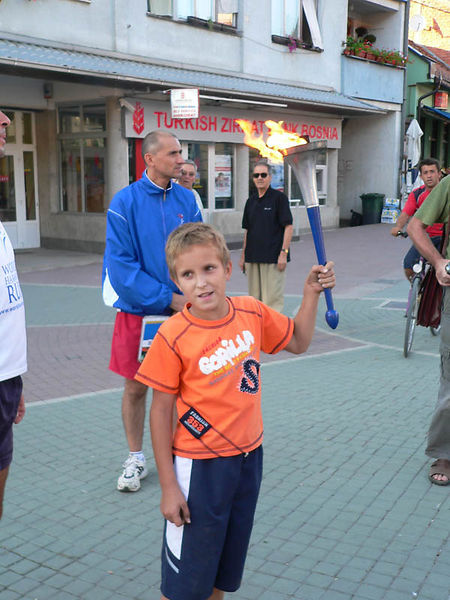 At the end of the day, when we were running through the streets of Gracanica, we met a very nice boy who spontaneously ran with us.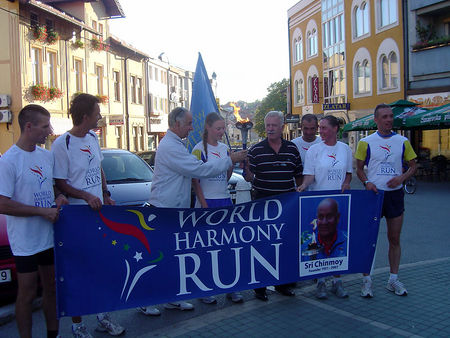 And again, a very nice welcome from the mayor and Amir Zejnilagic. It is always nice if there are people waiting to receive you at the end of the day.
---
Distance: 96 km
Team Members:
Roos de Waart (Holland), Judit Elek (Hungary), Akos Laczko (Hungary), Tomaz Pivec (Slovenia), Namitabha Arsic (Serbia), Predrag Trkulja (Serbia), Dragan Pucar (Bosnia and Herzegovina), Amur Basic (Bosnia and Herzegovina), Vladimir Grabovac (Bosnia and Herzegovina)
Harmonemail:
You can send a message to the runners or read the messages.
Gallery: See more images!