Bosnia 2 September: Prnjavor - Prijedor
We are having a good time in Bosnia and Herzegovina. The weather is nice - it is not as hot as it was before, and we  have not had any real mountains yet...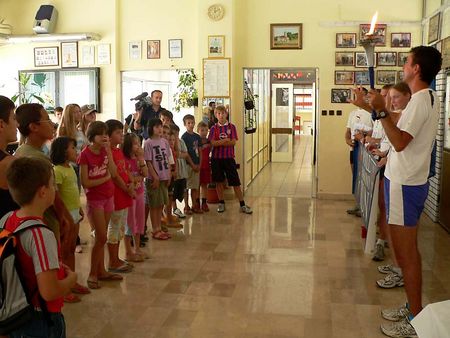 Amur is giving a presentation and the kids are all listening carefully.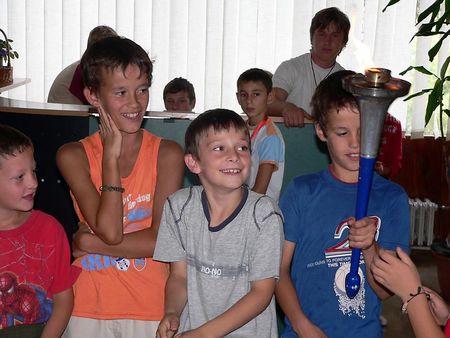 First we pass the torch to everybody, and then...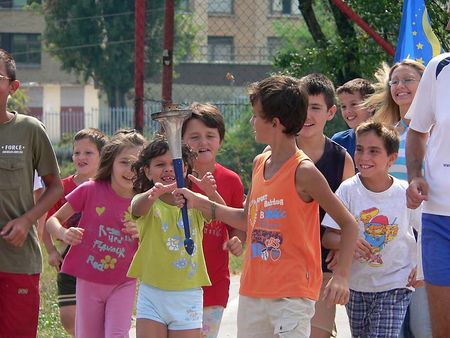 ... we all run together!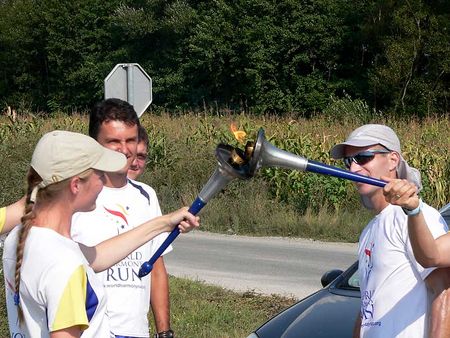 Passing the flame...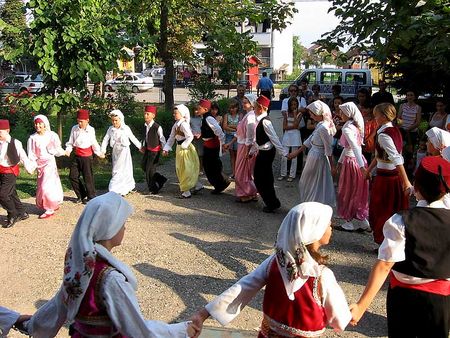 In Kozarac we were welcomed by a group of dancers dressed in very beautiful colours.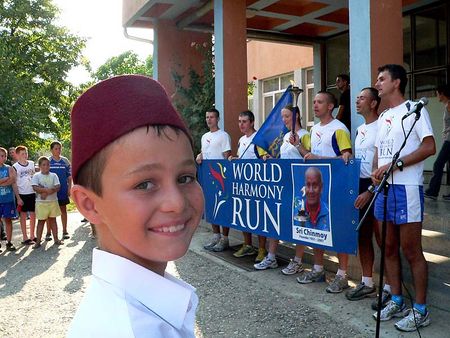 The team is performing the World Harmony Song. What to think of runners who start singing...?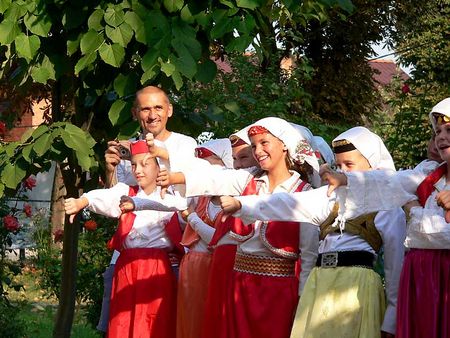 Is this harmony? N.o.o.o.o.o.o...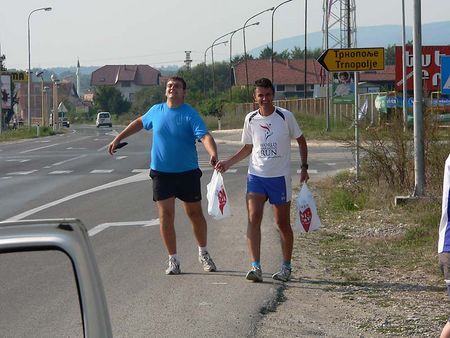 Vladimir looks like he is dying, when he is saving our lives bringing us new bottles of water. Thank you for saving us!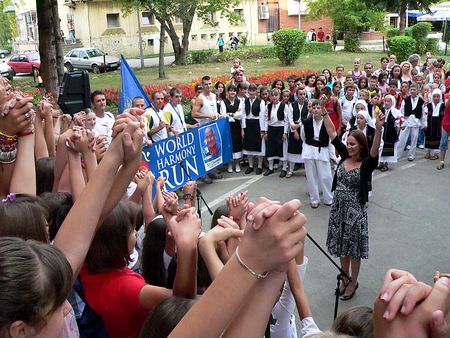 The Desanka Maksimovic school can be proud of its enthusiastic music teacher, who was leading a great choir performing songs about friendship, love and peace.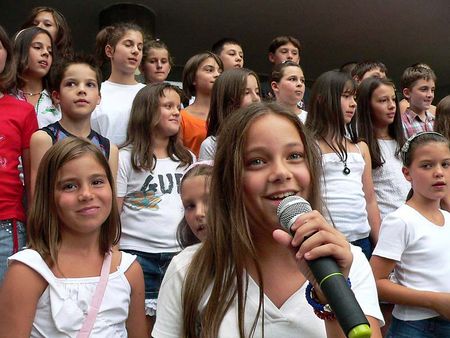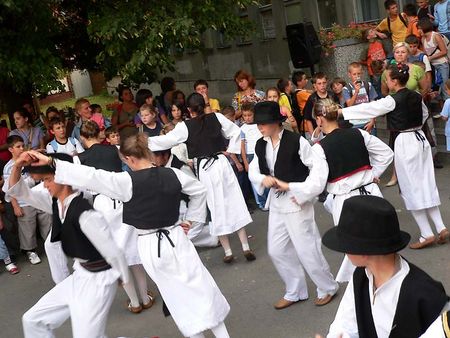 The dancers of this group are State Folkdancing Champions. They were real professionals, performing impressive dances.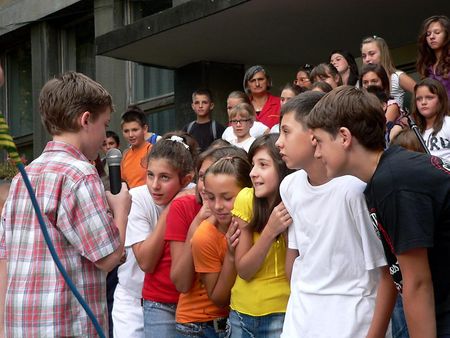 The children performed a play about the colours of the rainbow. Every colour represented a quality. At the end of the story, rain came and so all the colours had to work together.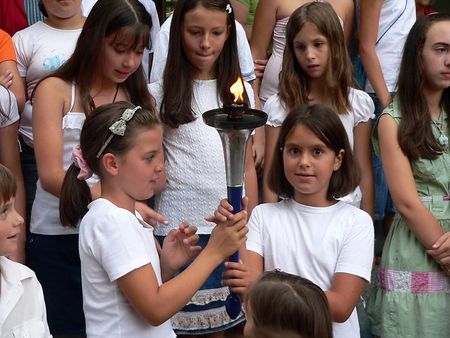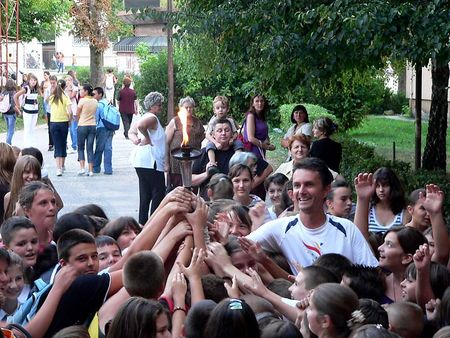 And now everybody can hold the torch!!!
---
Distance: 103 km
Team Members:
Roos de Waart (Holland), Judit Elek (Hungary), Akos Laczko (Hungary), Tomaz Pivec (Slovenia), Namitabha Arsic (Serbia), Predrag Trkulja (Serbia), Dragan Pucar (Bosnia and Herzegovina), Amur Basic (Bosnia and Herzegovina), Vladimir Grabovac (Bosnia and Herzegovina)
Harmonemail:
You can send a message to the runners or read the messages.
Gallery: See more images!