Bosnia 1 September: Gracanica - Prnjavor
With so many kilometres to run, it is really great that we have local runners to help the international team - that way, we can share the distance and also the happiness.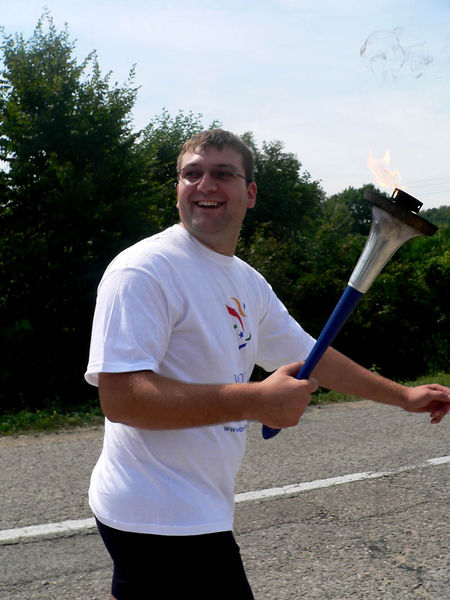 This is Vlado running. He is so enthusiastic! First he said he would run only a short distance but he ended up running much more!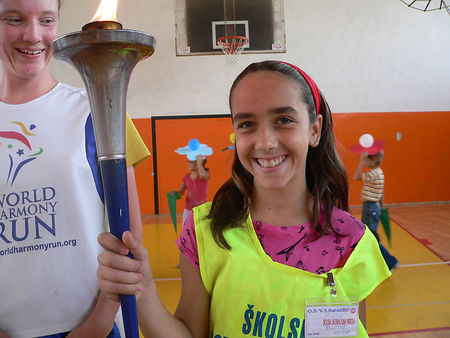 It was a special way to start the school year at Vuk Karadzic Primary School in Doboj - holding the torch! It must have been quite unusual for the kids and their parents.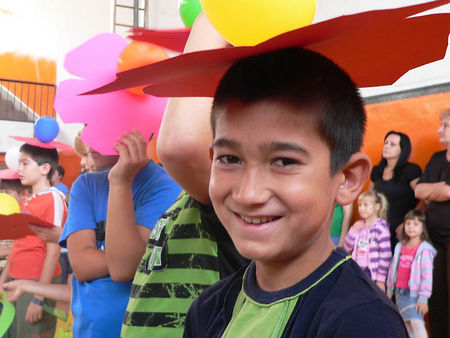 For this special occasion, the children made nice flower-hats from paper and balloons, and so we were welcomed in a big garden.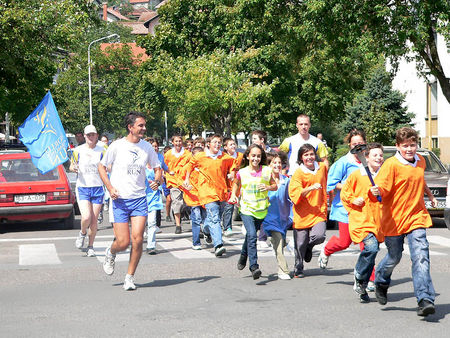 And after the presentation, they joined us to run. They were so fast that we had a hard time keeping up with them.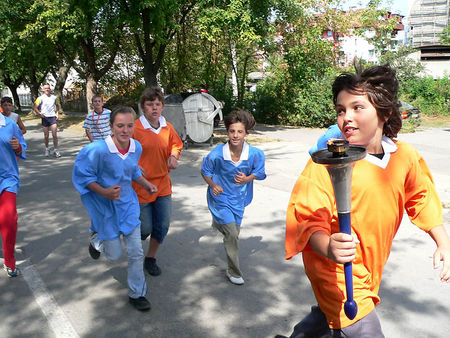 Where are our team members?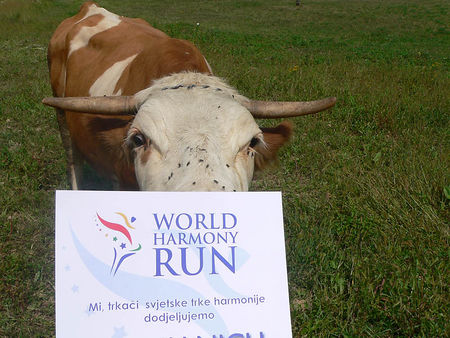 A new friend we met on the way. Do you want to run with us?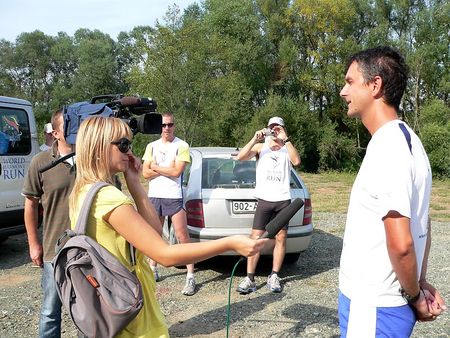 Amur is becoming more and more famous after all the interviews he has been giving the last couple of days. Now he is a real professional speaker!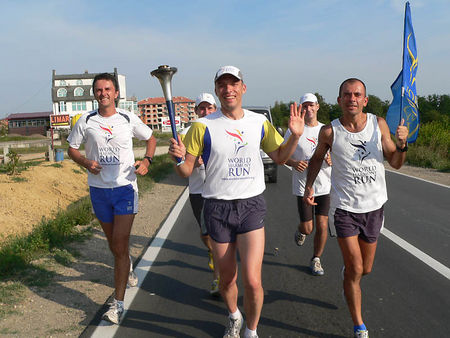 Back on the road. Akos, happy as always, smiling and running, and joined by the team.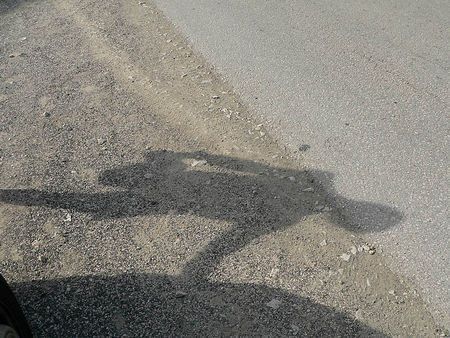 After running, we need to do some stretching. Which of our members is this?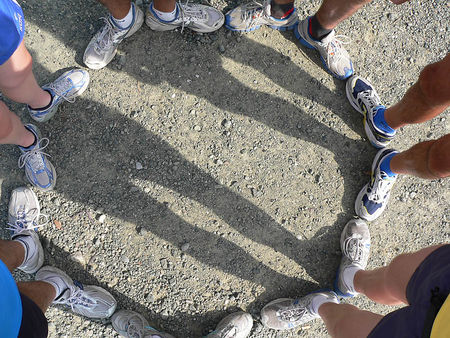 The real oneness-feeling. The team is not very big, but we do have unity.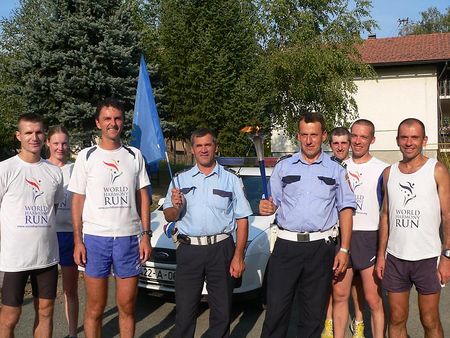 Police were protecting, guiding and helping us all day. Of course, they also wanted to hold the torch that they had been following all day.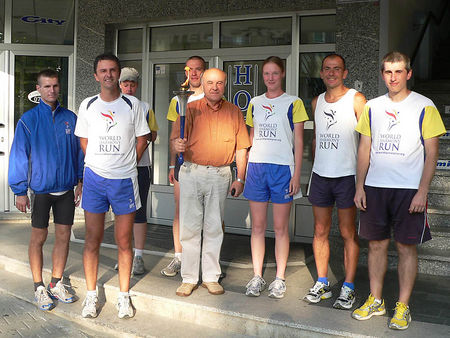 In Prnjavor we had a meeting with Drago Ignjatic, the city representative for sports and culture. Prnjavor is a very multi-cultural city where the people are trying to create harmony between religions and people of different backgrounds.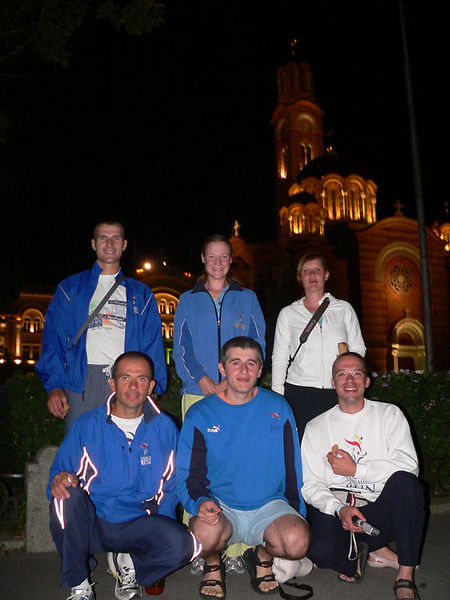 At the end of the day we experienced the street-life of Banja Luka, where we visited a few of the highlights to take pictures.
---
Distance: 71 km
Team Members:
Roos de Waart (Holland), Judit Elek (Hungary), Akos Laczko (Hungary), Tomaz Pivec (Slovenia), Namitabha Arsic (Serbia), Predrag Trkulja (Serbia), Dragan Pucar (Bosnia and Herzegovina), Amur Basic (Bosnia and Herzegovina), Vladimir Grabovac (Bosnia and Herzegovina)
Harmonemail:
You can send a message to the runners or read the messages.
Gallery: See more images!