Ethiopia 21 November: Addis Ababa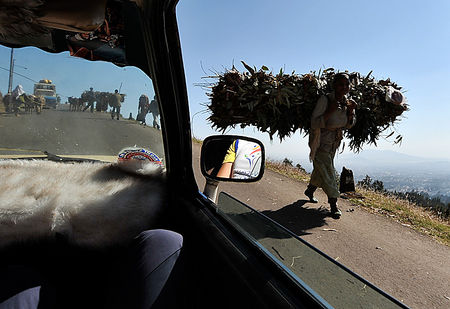 Early in the morning we drove up to Mount Entoto - Ethiopia's Holy Ground for long distance running!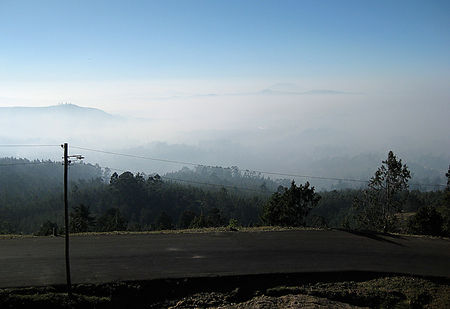 We left the mist of the city and reached the high plateau, where we enjoyed a beautiful morning and a stunning view!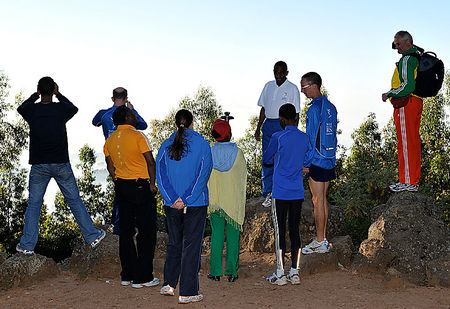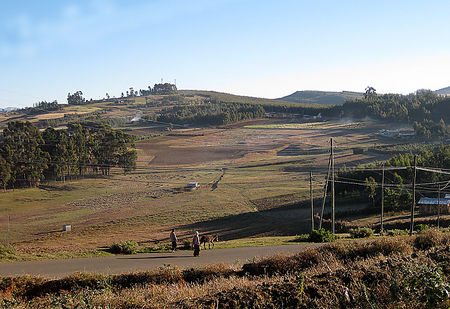 One of the secrets of the Ethiopian athletes is training in high altitude - running above 3,000m altitude is no joke!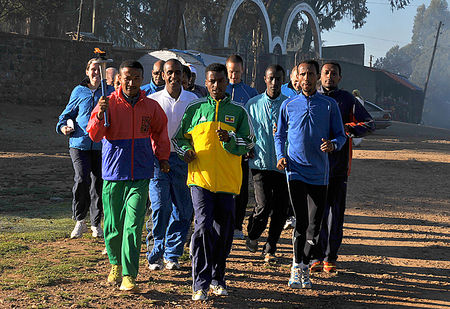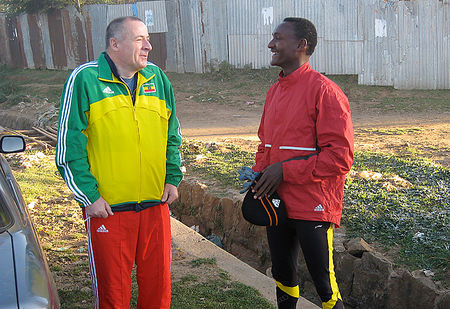 The newest member of the Ethiopian National Marathon Team...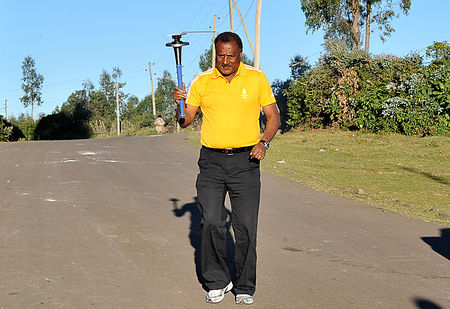 Zelalem - Ethiopian Marathon Head Coach and good friend of the World Harmony Run for many years.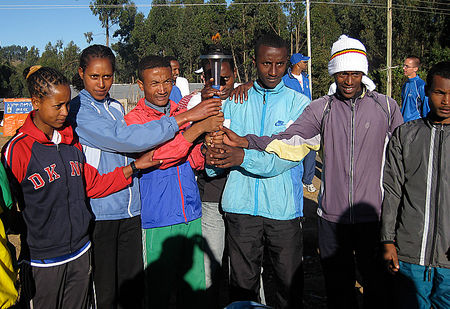 A final group picture after some hard training...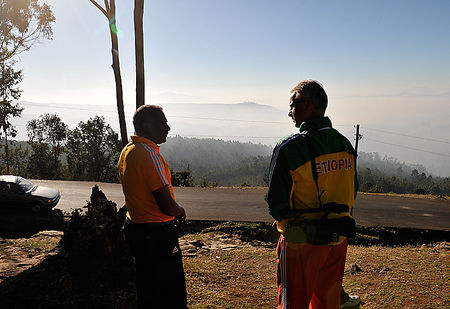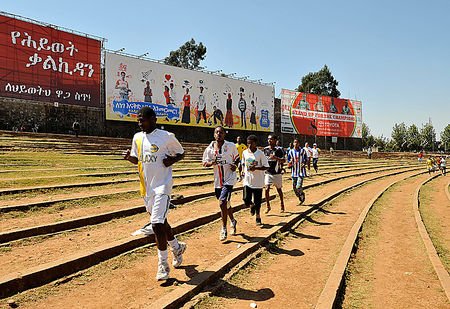 While we spent some time in the city, some of our team members joined athletes training on the main square...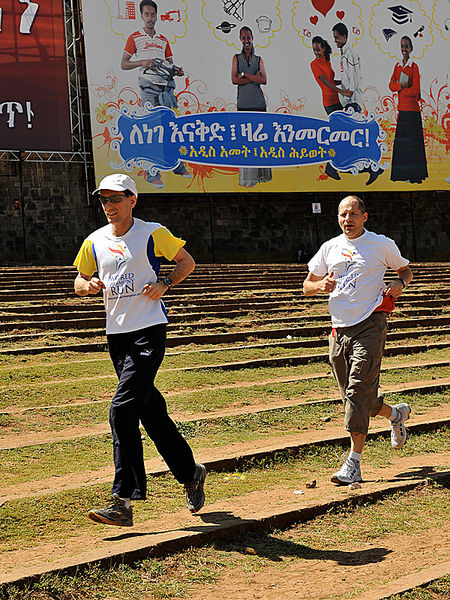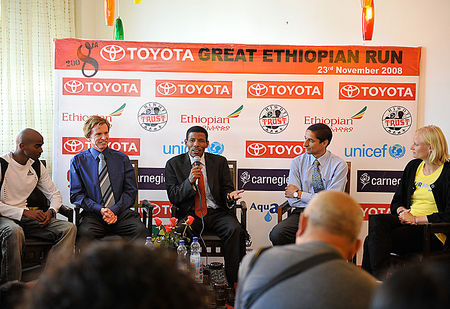 Later in the day, we attended the press conference for the Great Ethiopian Run.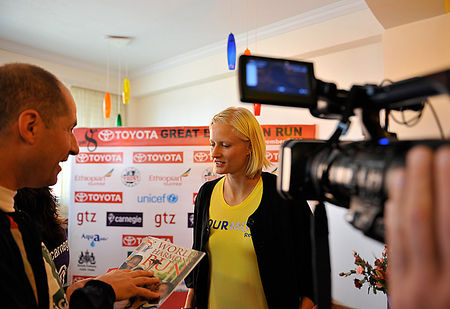 Haile Gebreselassie introduced his special guest, Heptathlon Olympic Champion Caroline Kluft.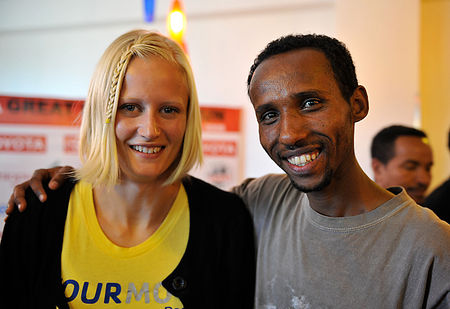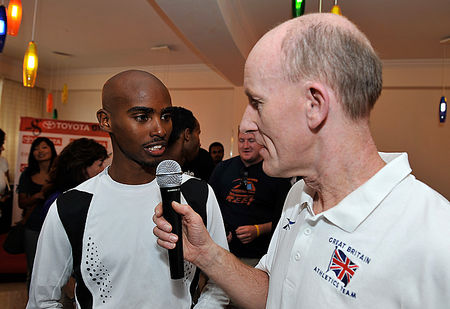 Mohammed (Mo) Farrah, European Cross Country Champion from the UK came for the GER as well!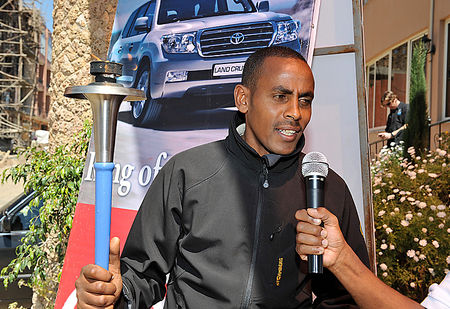 Million Wolde, 5,000m Olympic Champion.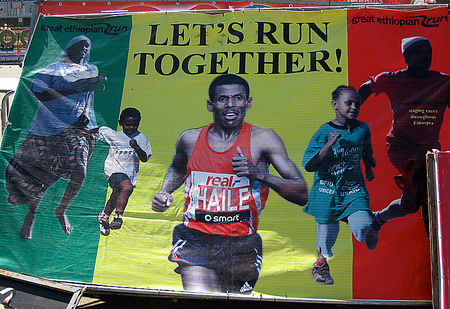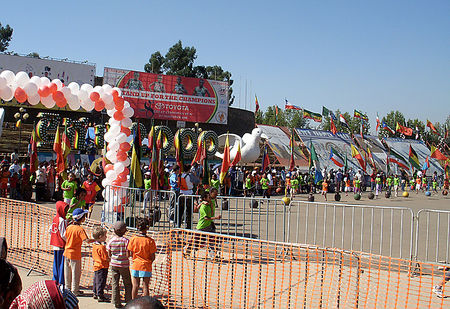 Next morning, we went back to the main square for the AIMS Children's Race, part of the weekend program for the Great Ethiopian Run.
The kids races take also place in Western Sahara, Kigali and Rwanda...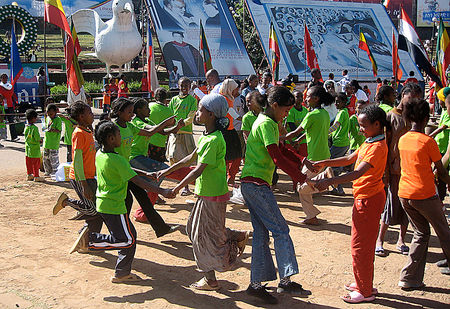 It turned into a real festival - kids raced, danced and sang...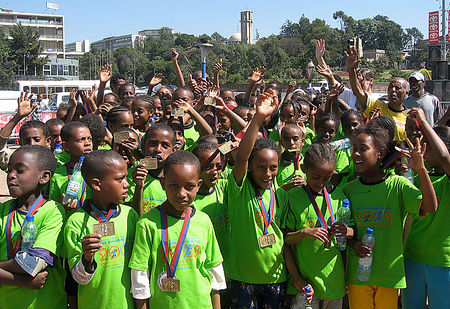 ...many enthusiastic winners!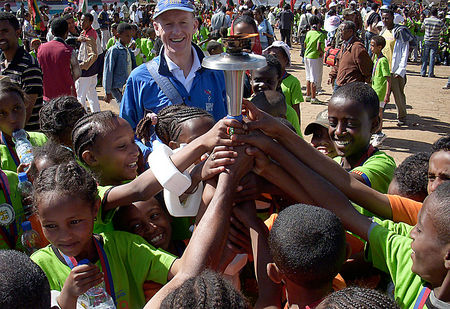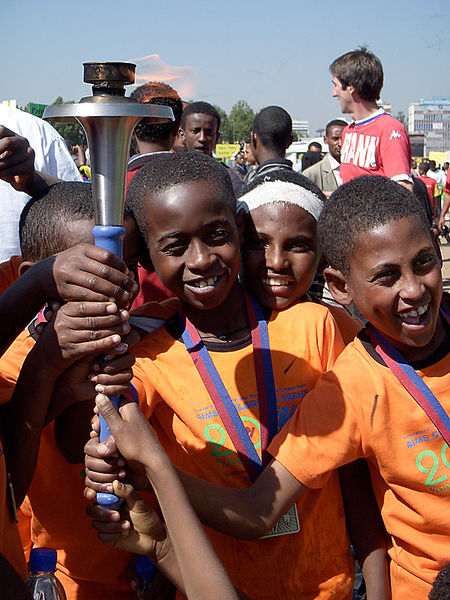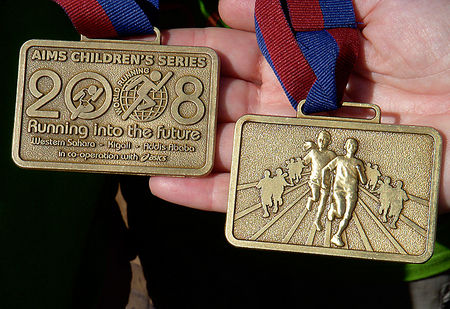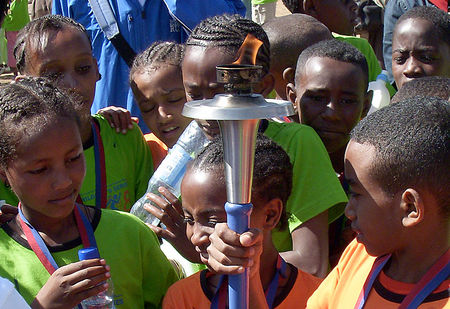 The Ethiopian Olympic champions of tomorrow...
---
Team Members:
Aklilu Gebreworld (Ethiopia), Dipavajan Renner (Austria), Susameepan Kalbitzer (Germany), Jeromy Cheatham (US), Namana Nahorst (Netherlands), Pratishruti Nahorst (Curacao, NL-Antilles), Tarit Stott (Scotland), Hutashan Heer (Switzerland), Nivedak Corradini (Italy)
Gallery: See more images!