Ethiopia 25 November: Lalibela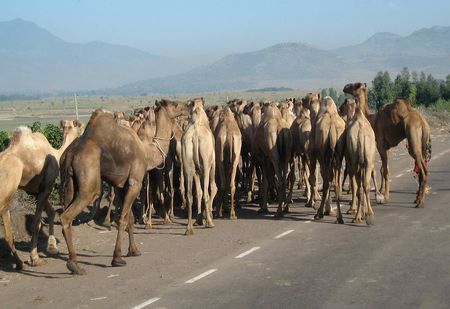 Right after the Great Ethiopian Run, we boarded our bus - ready to explore the highlands of Ethiopia!
We had lots of company on the road...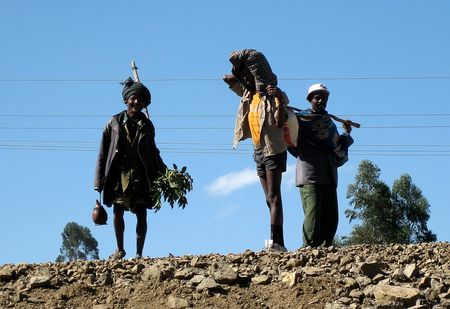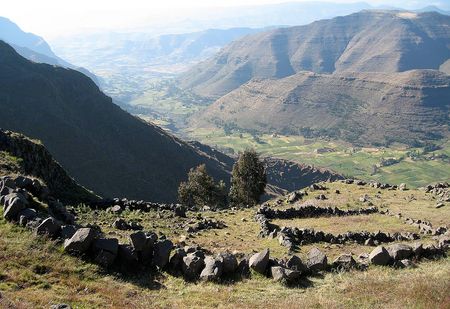 High plateau at over 3,000 metres, for hundreds of kilometres...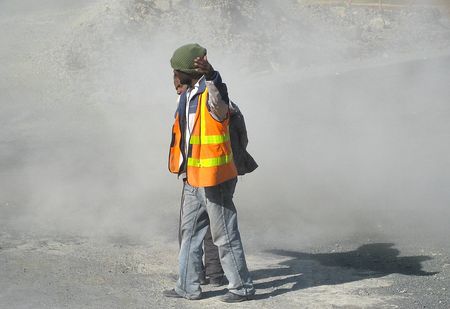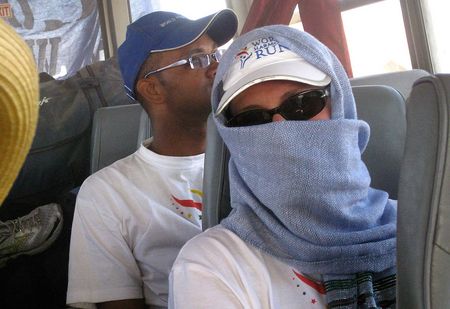 Dusty roads...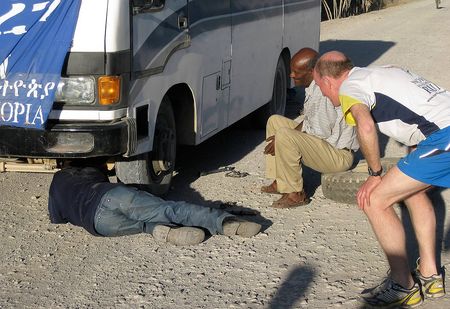 One of two flat tires in two days.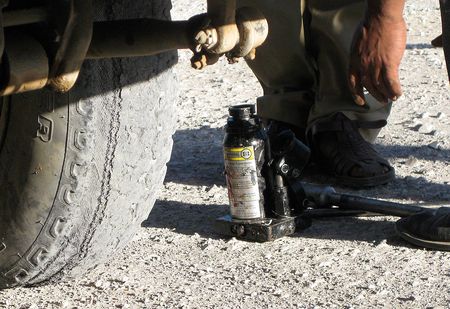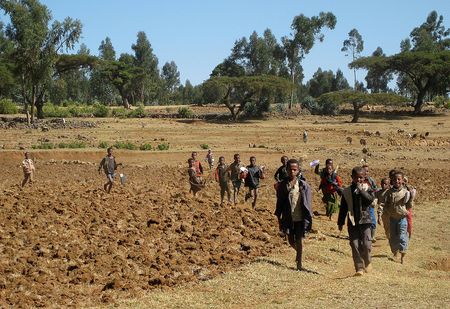 At any place we stopped, we were an attraction; kids came from nowhere!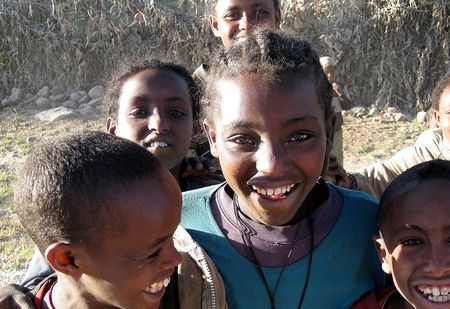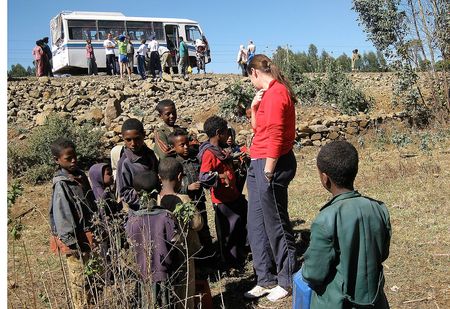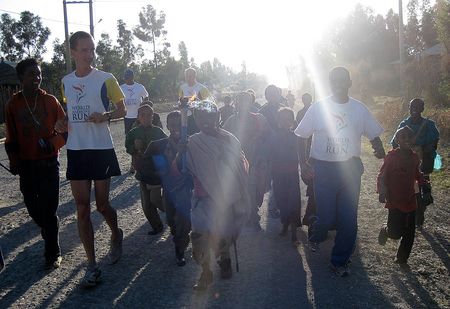 Some of our unplanned pit-stops (for flats and roadblocks) were put to good use by running - never alone.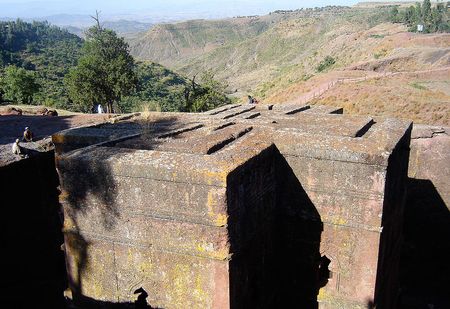 Lalibela - we finally made it to the ancient churches, carved into the stone under the mountains.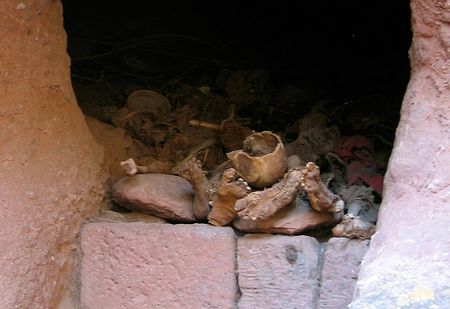 These churches were carved in to provide space for prayer and meditation. Many ascetics lived in tiny rooms carved off to the side, and many remained here after their souls passed on.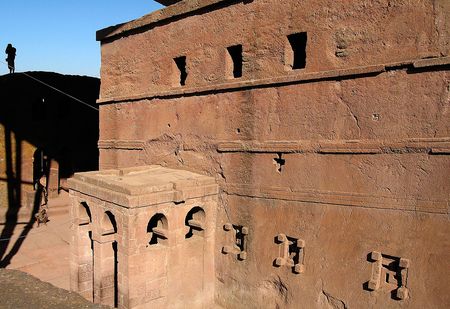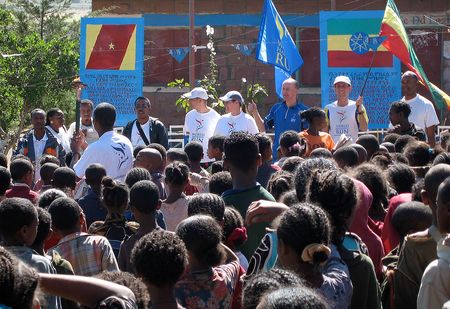 We had the wonderful opportunity to hold ceremonies at two schools in Lalibela town.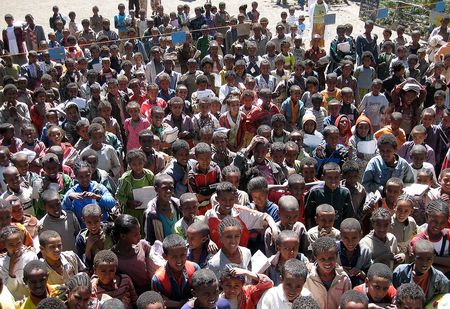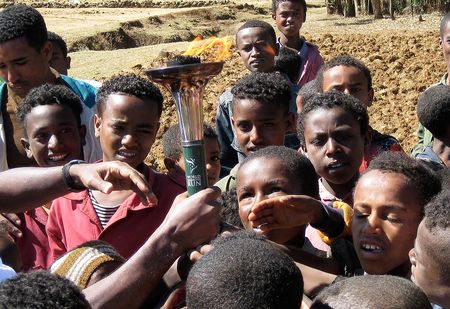 The students were thrilled by the surprise break in classes.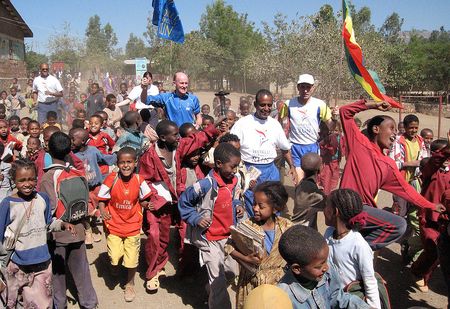 Any chance to stampede makes the day complete.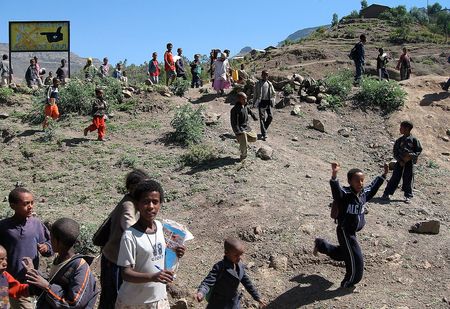 As we left, the children's enthusiasm continued. They followed our bus through the small town.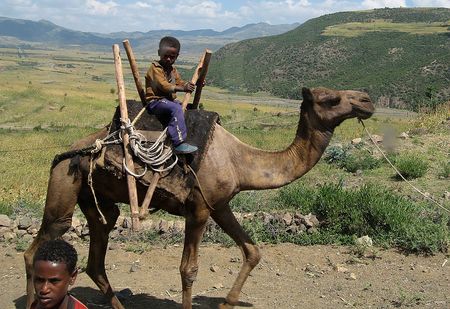 The easy way home from school.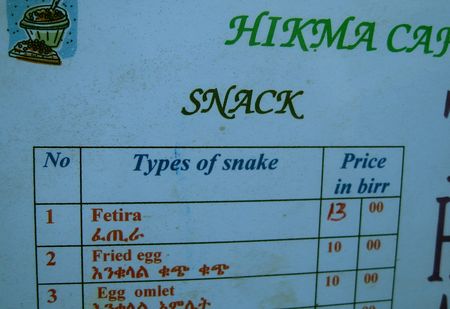 Be careful what you get for lunch! It may bite...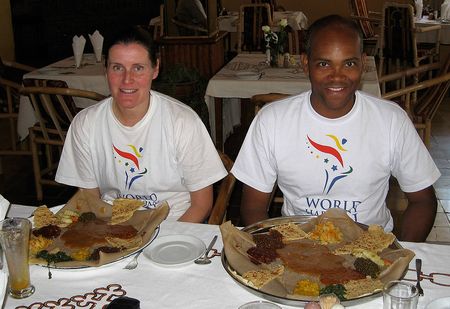 Just kidding - food is absolutely great in Ethiopia!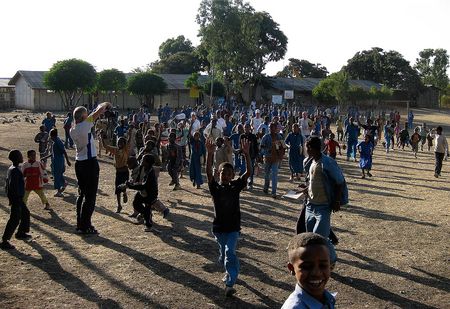 Improvised events are the best! They are also the most common...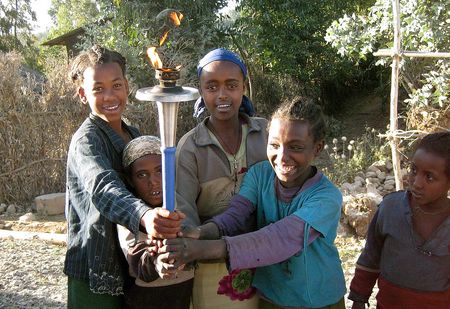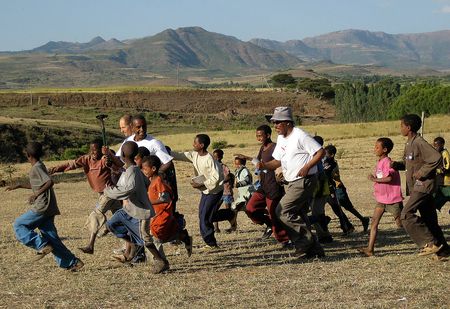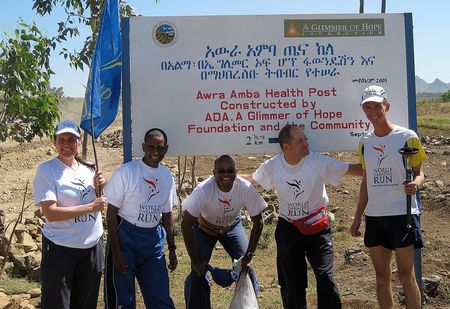 One of the highlights of the trip thus far - a stop at Awra Amba village.
Awra Amba is an intentional community in the Ethiopian highlands. Once ridiculed by other Ethiopians, Awra Amba is now a model for communities here, receiving visitors from all over, coming to learn from this community.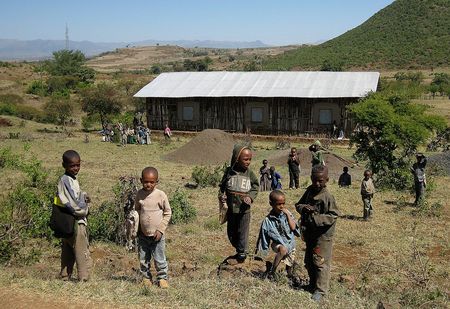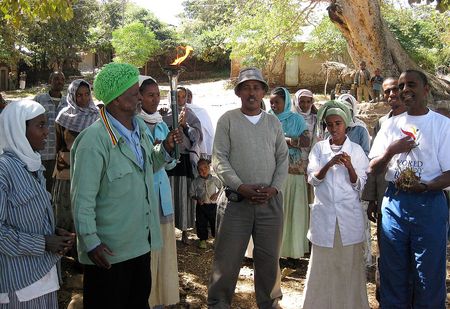 They are inspired by Ato Zumbra, the founder of the town  and its philosophy, and current head of administration. Here, he welcomes the team and explains the source of his inspiration. He feels the profound need to remove the barriers of gender, religion and age, when striving for peace and happiness in a community and in the world.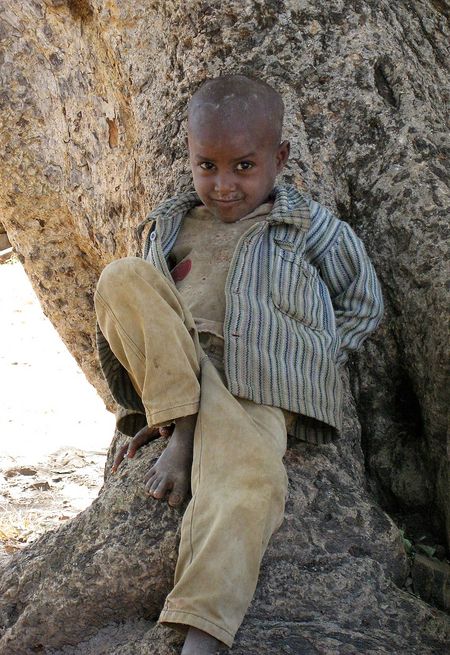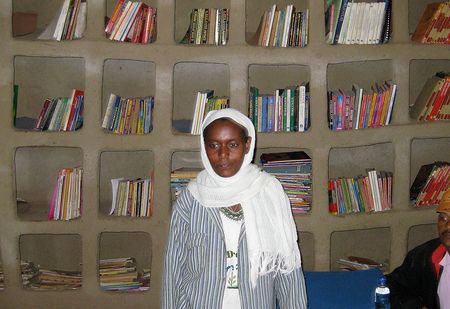 They have a very nice small library for their children's school.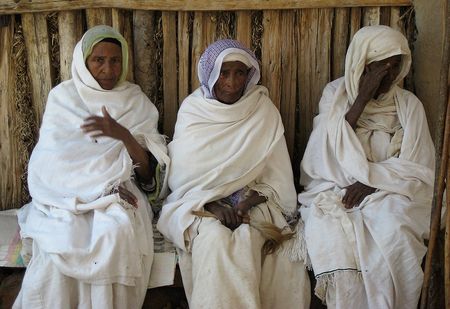 All members of the community are treated with dignity.
It seems one of the best measures of the success of a community is the happiness its people. Here in Awra Amba we saw genuine smiles all around...
...not to mention a very moving and sincere appreciation of the message of the World Harmony Run, which is not so different from their own philosophy.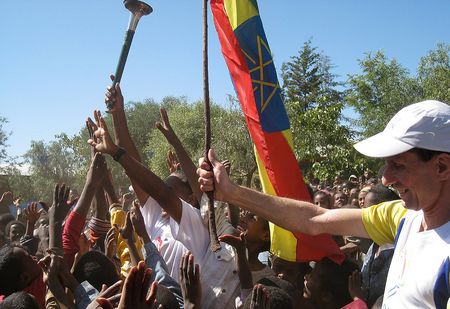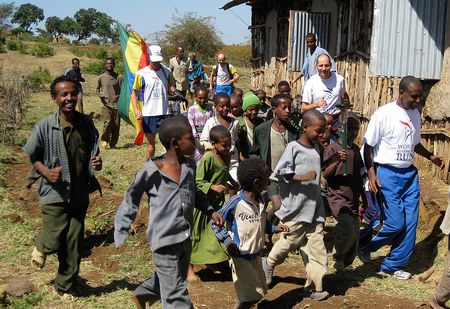 ---
Team Members:
Aklilu Gebreworld (Ethiopia), Dipavajan Renner (Austria), Jeromy Cheatham (US), Namana Nahorst (Netherlands), Pratishruti Nahorst (Curacao, NL-Antilles), Tarit Stott (Scotland), Hutashan Heer (Switzerland), Nivedak Corradini (Italy)
Gallery: See more images!