Ethiopia 28 November: Bahir Dar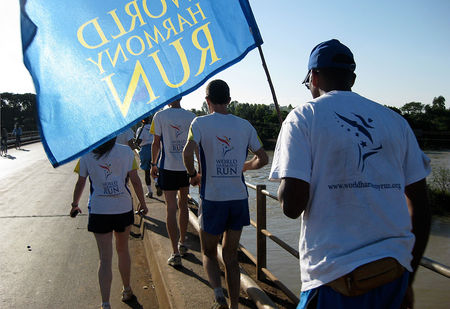 Crossing the River Nile at its source at Lake Tana.
Our first steps this morning carried us across the Blue Nile River.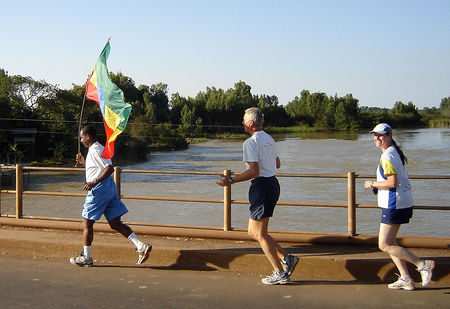 Just below the spot where it spills out of Lake Tana at Bahir Dar, we greeted the majestic flow that carries nourishment to lands north, which have depended on its regular offerings for millennia.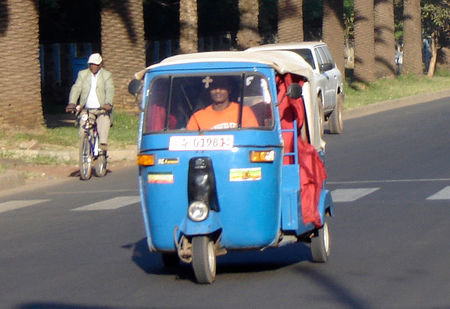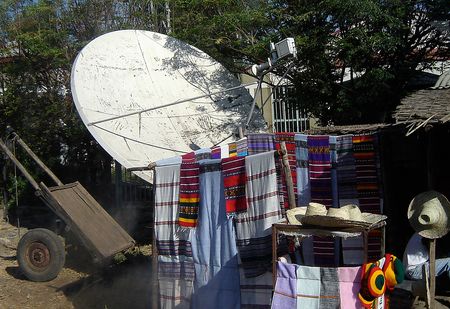 You have to keep warm while watching satellite TV.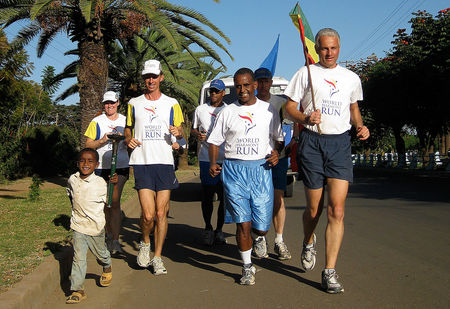 For most of our run, we were accompanied by a young smiler-runner, who just ran and ran.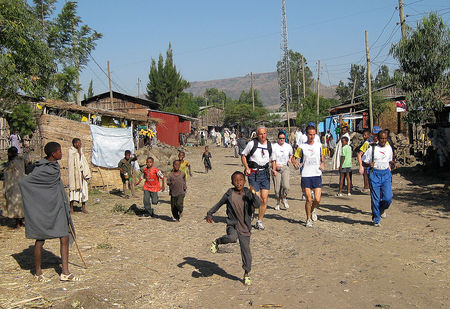 The children run much more naturally on the stony roads than we do.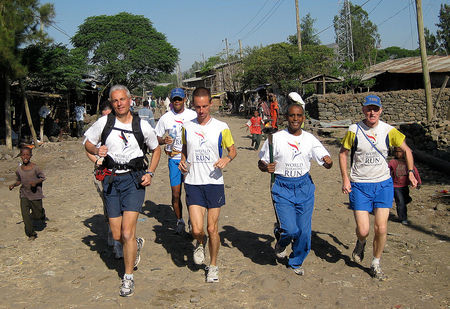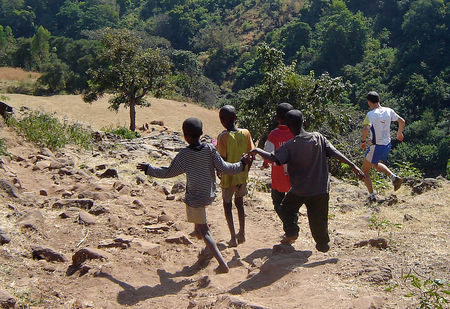 And on the trails too.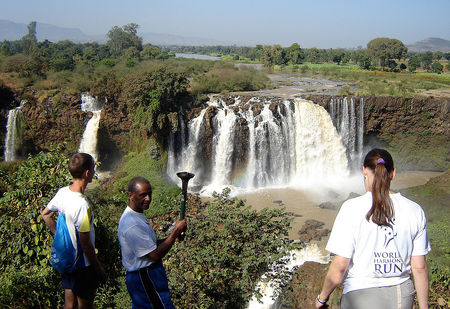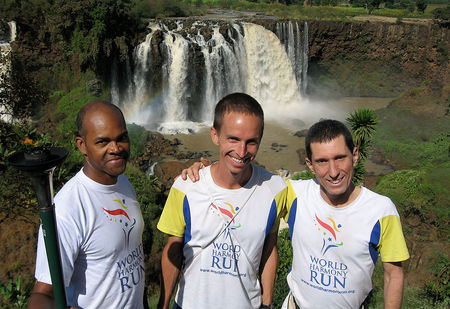 Tis Abay - "Smoke of the Nile"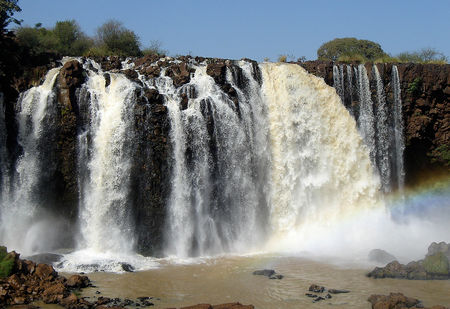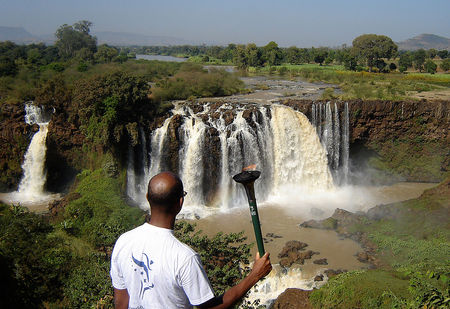 It has taken enormous vision and patience to get the torch and the team to this point. We have visited so many school children and have been so inspired by the peope and land of Ethiopia. We owe a Nile's worth of gratitude to our local coordinator, Solomon Retta, who has taken time out of his very busy schedule to translate the global message into local vernacular. It took a lot of heart and love for his country to devote himself as he has. Thank you, Solomon.
---
Team Members:
Aklilu Gebreworld (Ethiopia), Dipavajan Renner (Austria), Jeromy Cheatham (US), Namana Nahorst (Netherlands), Pratishruti Nahorst (Curacao, NL-Antilles), Tarit Stott (Scotland), Hutashan Heer (Switzerland), Nivedak Corradini (Italy)
Gallery: See more images!