Slovenia 6 September: Ljubljana - Lake Bohinj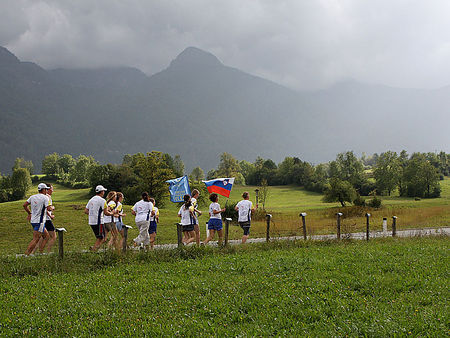 Today more runners arrived to join the team. Welcome, everybody! It's making it even more fun to run.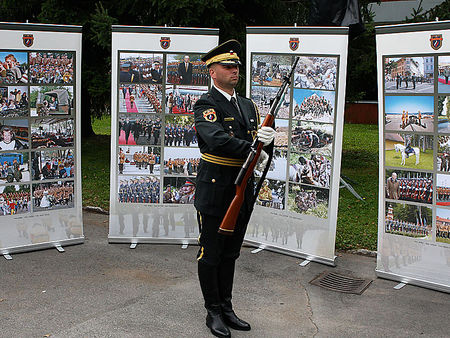 We started the day with a visit to the military barracks in Kranj. It was a big event, at which the military and the police presented themselves.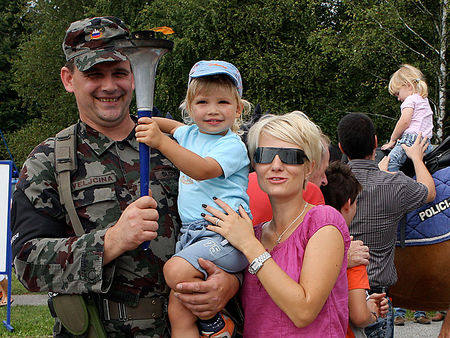 Visitors to the event also wanted to hold the torch.
We were also introduced and we ran around the complex.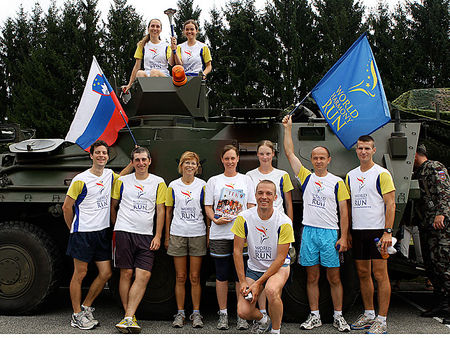 Our new Harmony Van?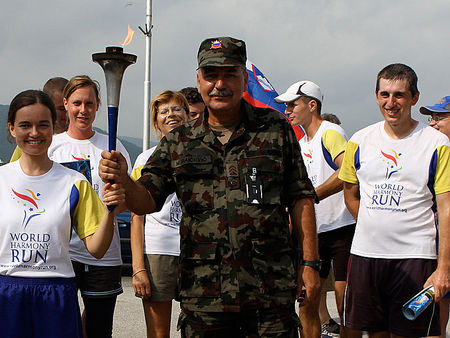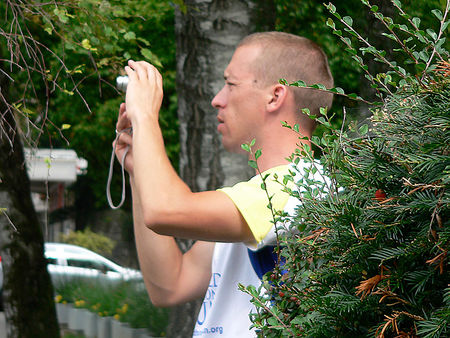 Paparazzi...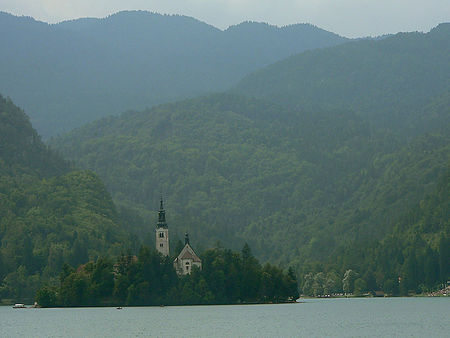 After the meeting with the military we still had 60 kilometres to go. It was a good day for running because the temperature was not as high as before.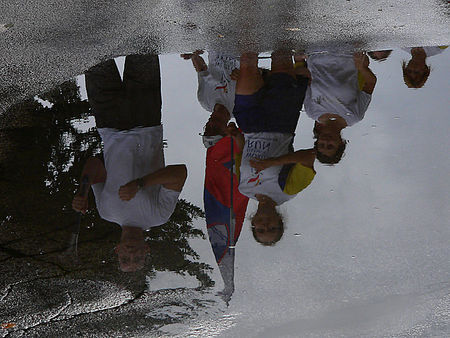 The last 6 kilometres of the day, the whole team was running together. That's harmony!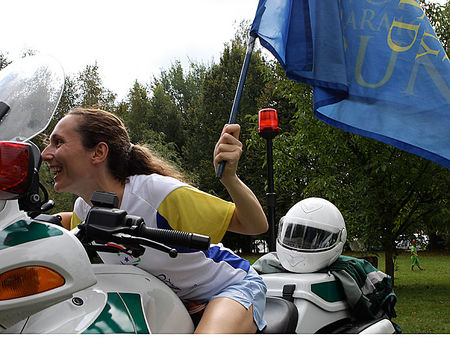 Prakashita wants to speed up. Is running not fast enough?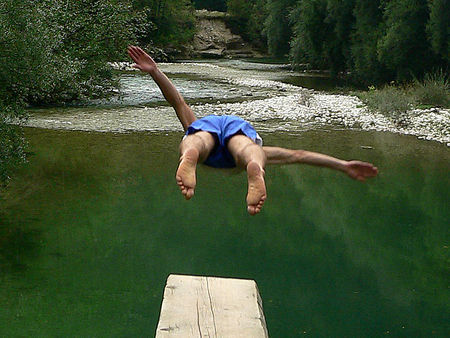 While running, we passed the perfect swimming place; a good reason to jump.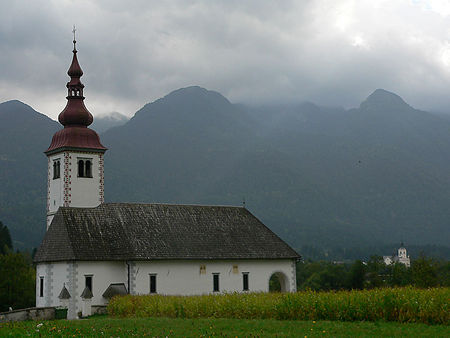 There was a spectacular view of the sun shining at this church. But what about the clouds in the background? Is there rain coming?
Arriving in Bohinj, where there is a beautiful lake.
In this area there are lots of opportunities for walking, running, cycling or just admiring the view.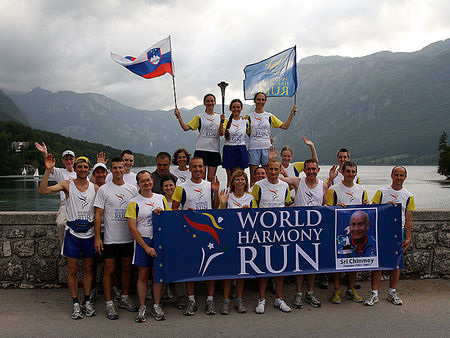 Today's finish: Lake Bohinj.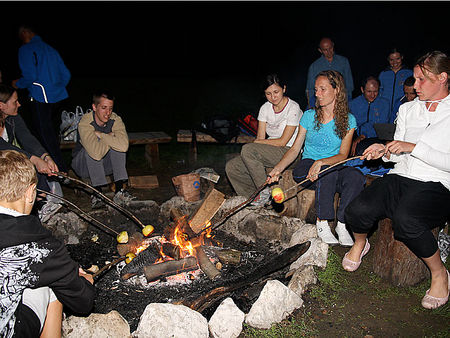 After dinner we were invited to a camp-fire. We spent the evening baking apples and potatoes in the fire. And after a while, some of us started telling stories and jokes.
---
Distance: 85 km
Team Members:
Roos de Waart (Netherlands), Judit Elek (Hungary), Akos Laczko (Hungary), Tomaz Pivec (Slovenia), Predrag Trkulja (Serbia), Pratul Halper (Austria), Dipavajan Renner (Austria), Vladimir Balatsky (Ukraine), Balavan Thomas (Great Britain), Jana Chochlikova (Slovakia), Guglielmo Andreon (Italy), Senad (Bosnia i Herzegovina)
Harmonemail:
You can send a message to the runners or read the messages.
Gallery: See more images!