Slovenia 7 September: Lake Bohinj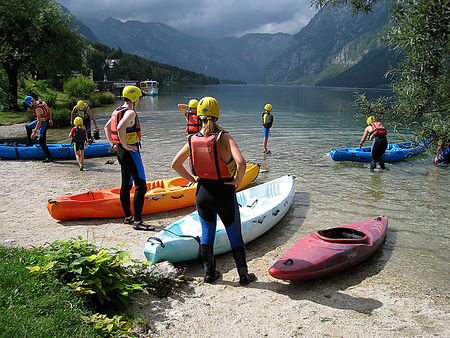 We enjoyed a well-deserved day off, mountain climbing and kayaking around the most beautiful area of Lake Bohinj.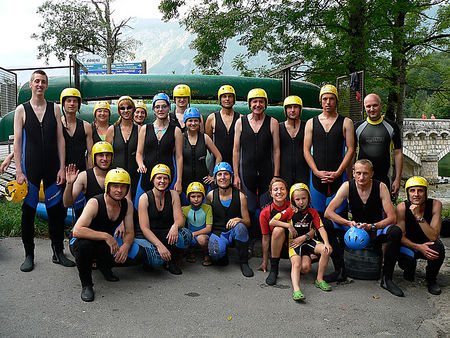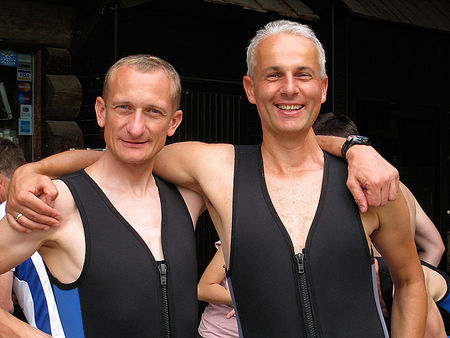 Our big team did its best to stay happy and relaxed!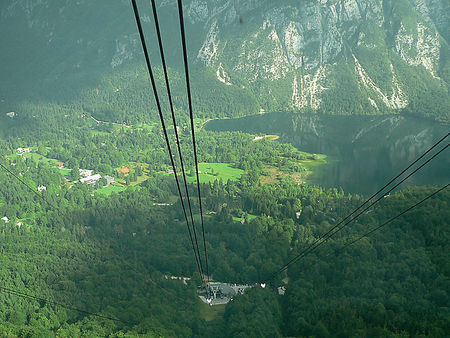 A trip up the mountain: a cable car saved some time...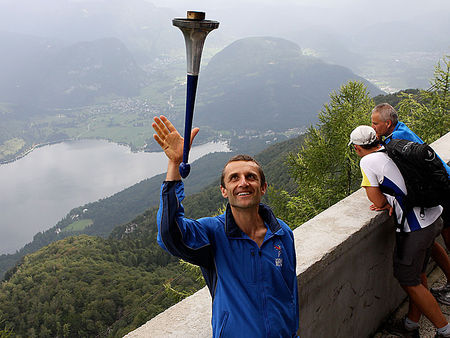 Pratul performing miracles...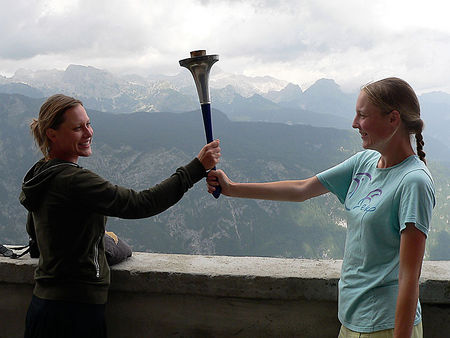 Mount Triglav, the highest mountain in Slovenia, disappeared into the clouds...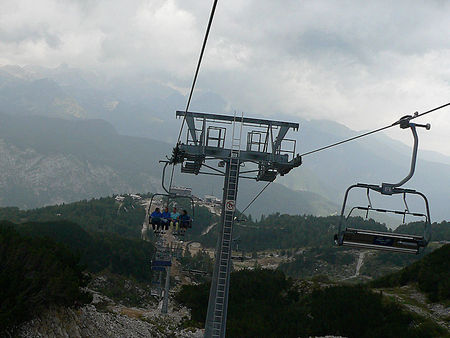 Some took it very easy...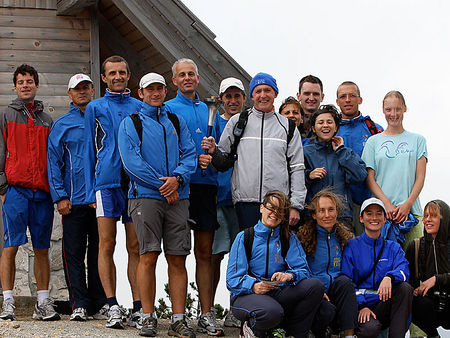 Finally, everybody made it. Thanks for the great day!!!
---
Team Members:
Roos de Waart (Netherlands), Judit Elek (Hungary), Akos Laczko (Hungary), Predrag Trkulja (Serbia), Ana Jekunica (Croatia), Dipavajan Renner (Austria), Pratul Halper (Austria), Vladimir Balatsky (Ukraine), Jana Chochlikova (Slovakia), Balavan Thomas (Great Britain)
Harmonemail:
You can send a message to the runners or read the messages.
Gallery: See more images!