Albania 3 August: Durres - Ulcinj (Montenegro)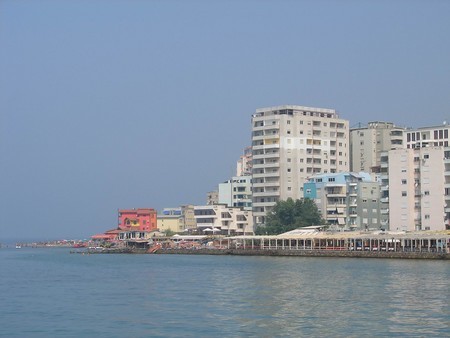 Durres: our hotel (the red one...)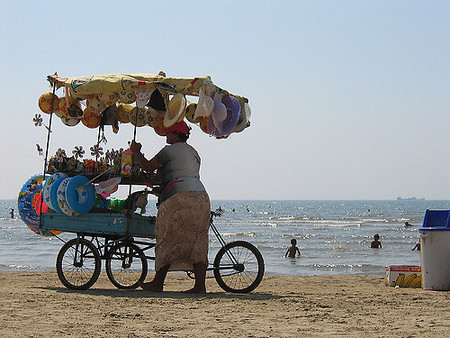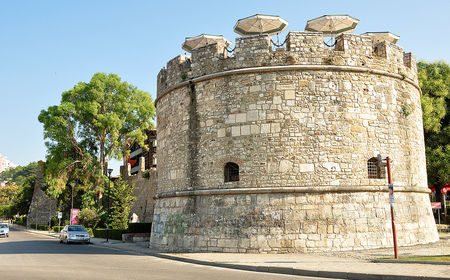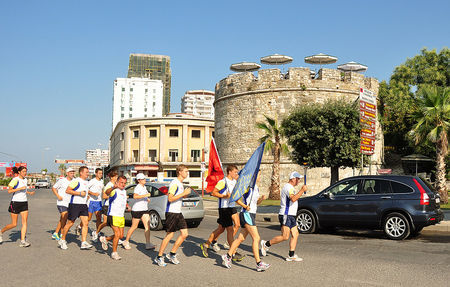 Durres is an old settlement with a Roman history...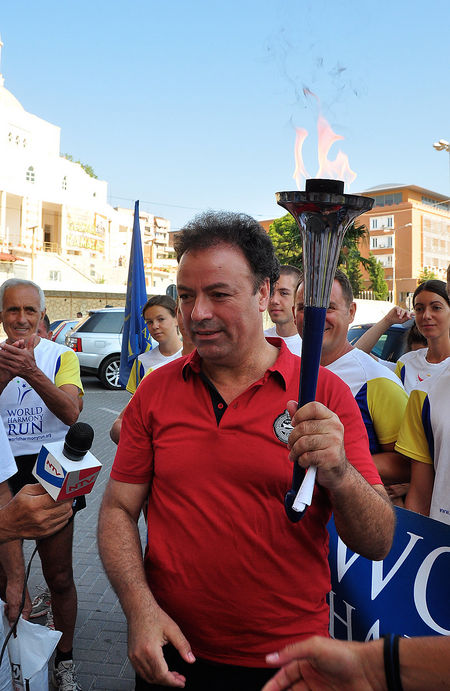 ...after a good morning - run through the city we reached the city hall...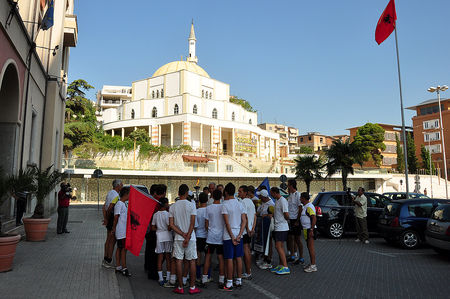 ...a group of students awaited us...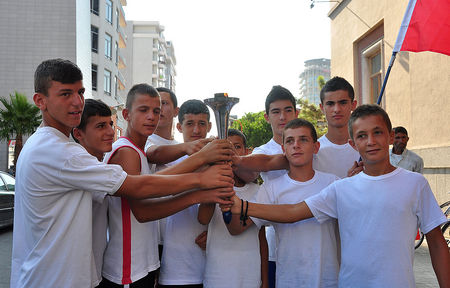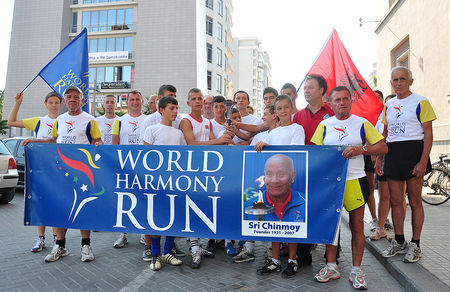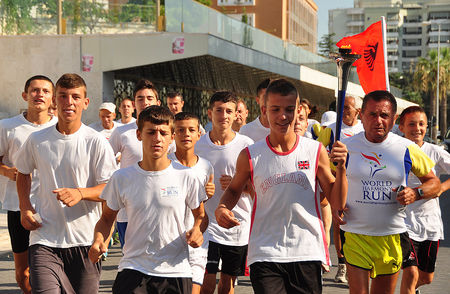 ...together we did some World Harmony Run sightseeing...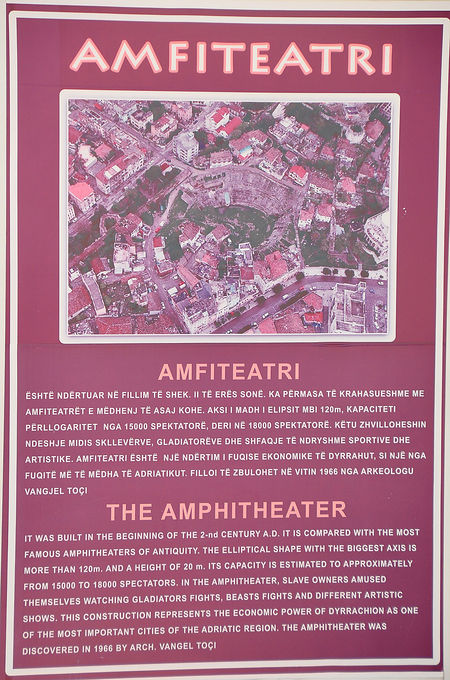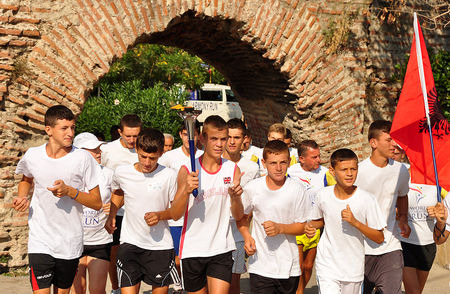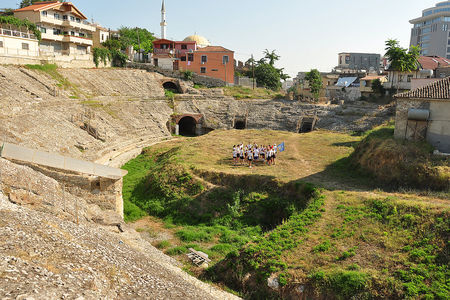 ...a presentation in an Amphitheater...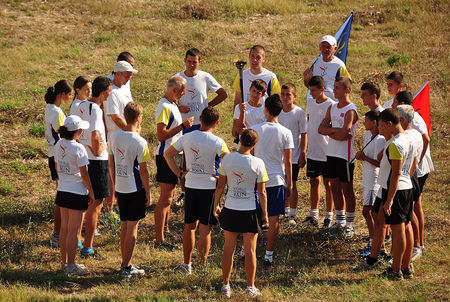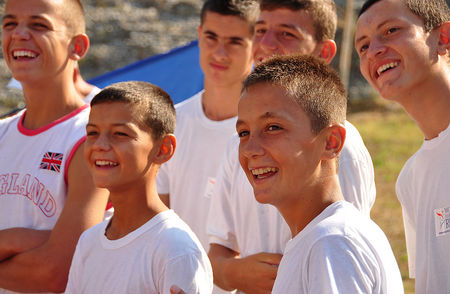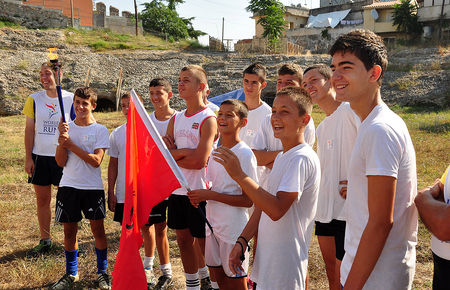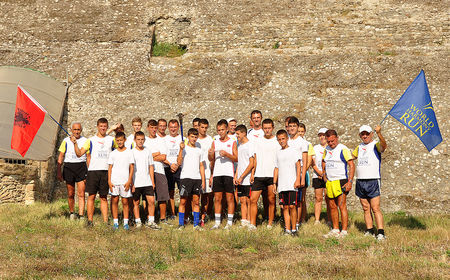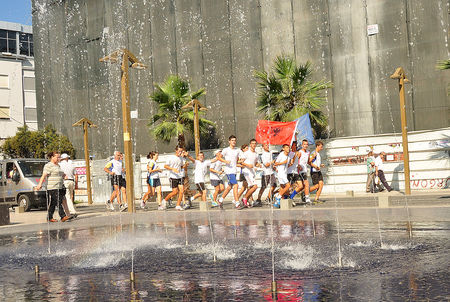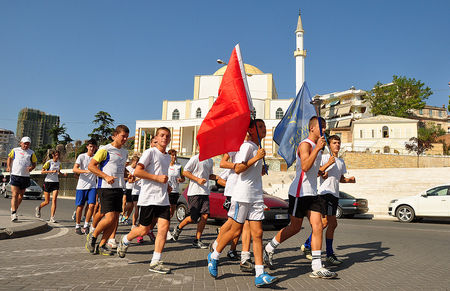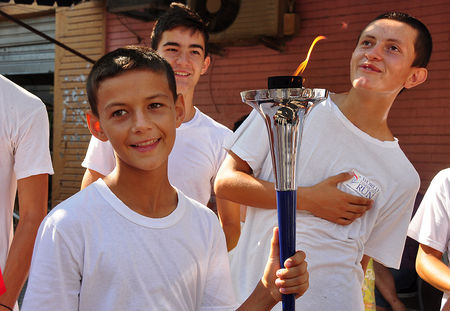 Good bye Durres...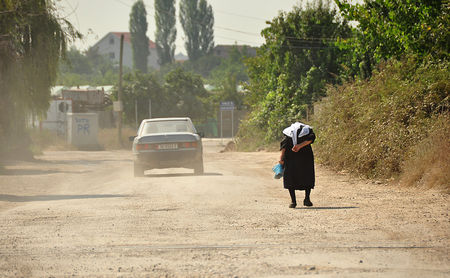 ...a long road to the North...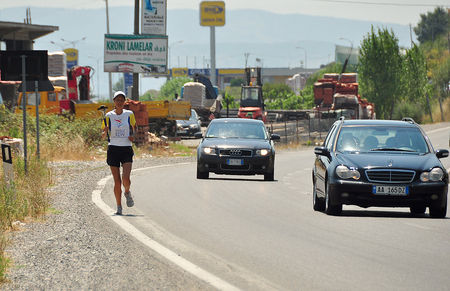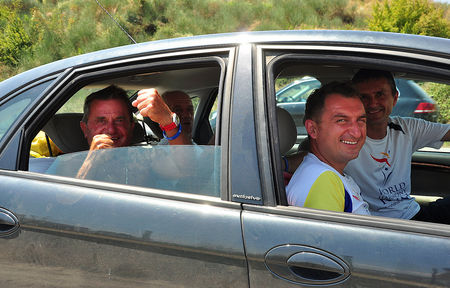 ..our "local" team....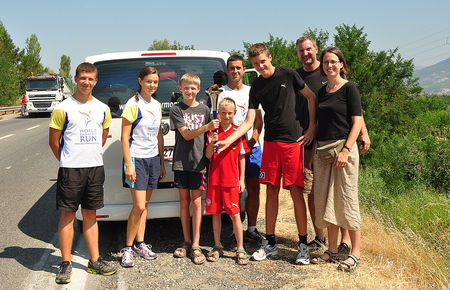 ...old friends of the World Harmony Run - we visited their school in Denmark...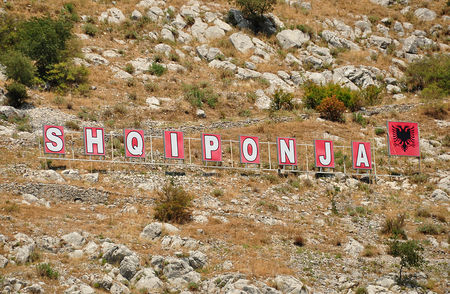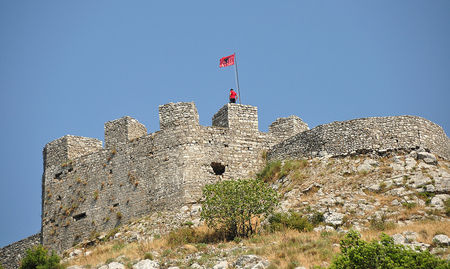 ..the fortress in Shkoder...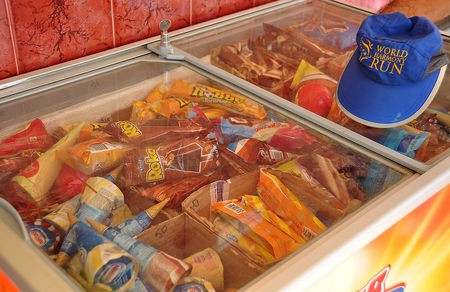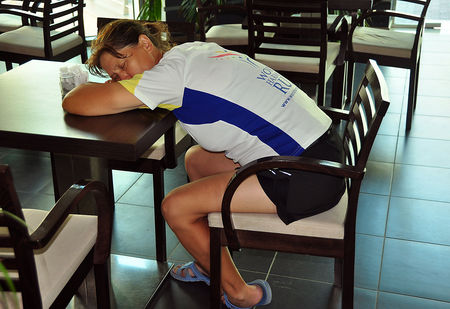 ...it's a tough life on the road...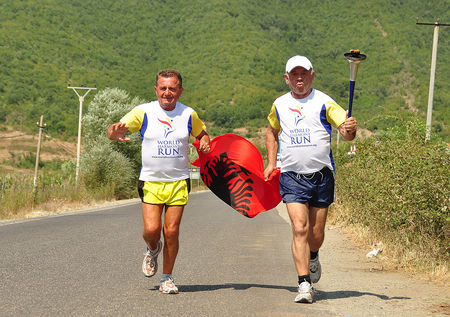 ..the last km's in Albania....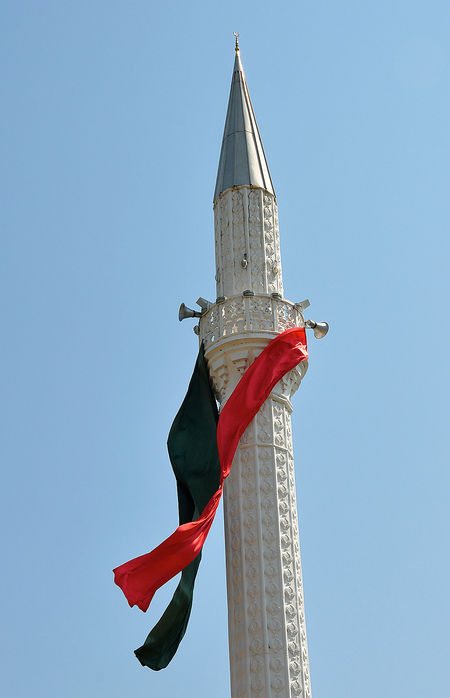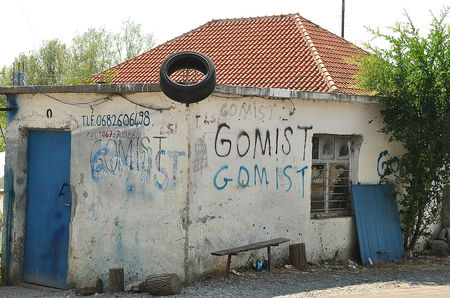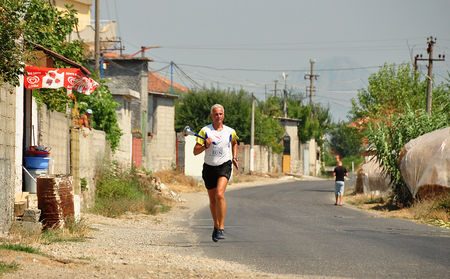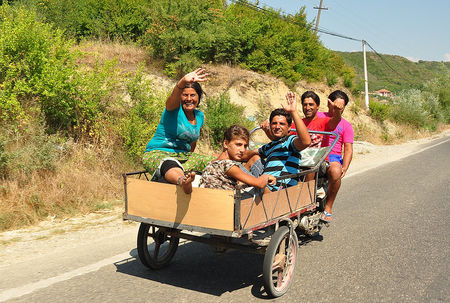 ...public transportation....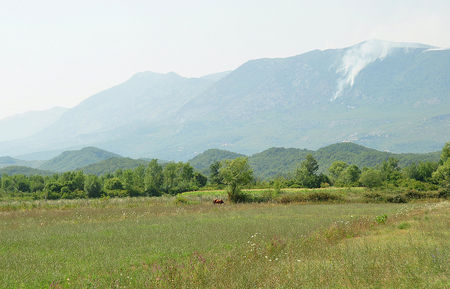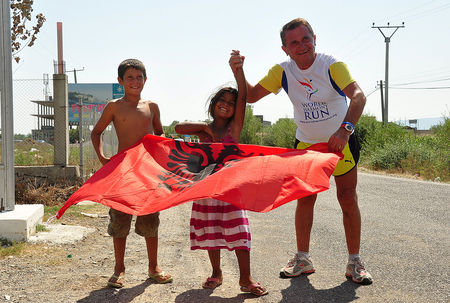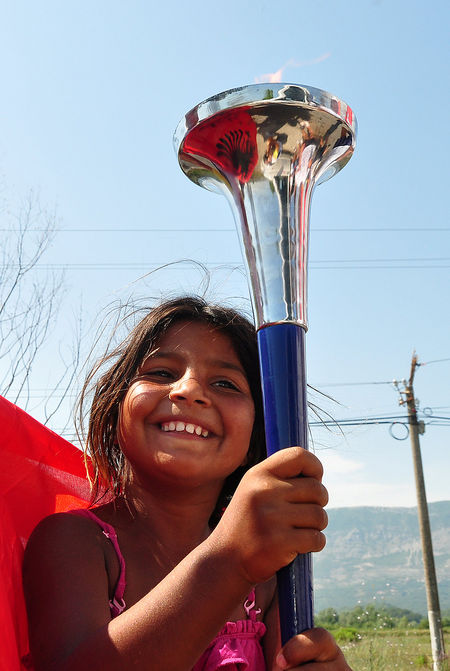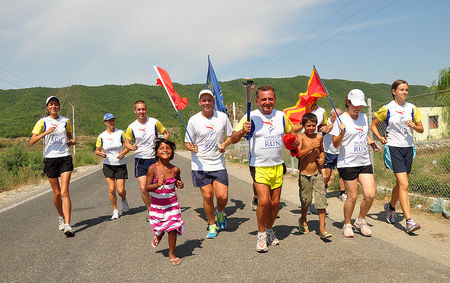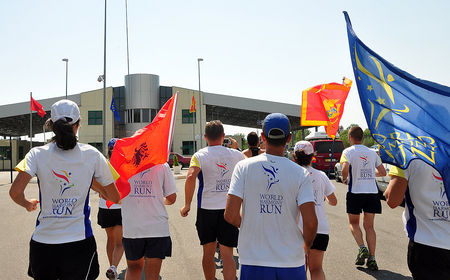 Good bye Albania! Thanks for the warm welcome!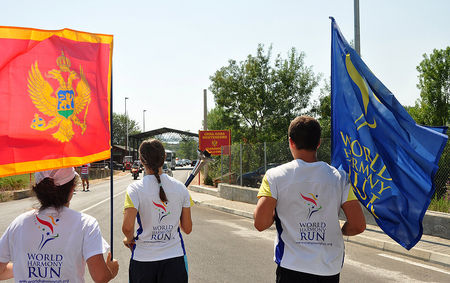 ...and welcome in Montenegro!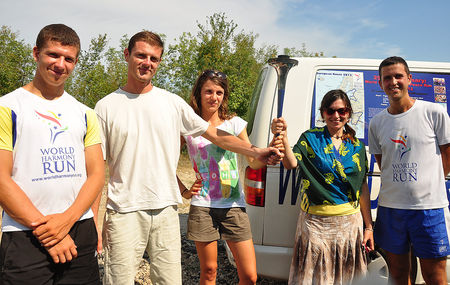 ...meeting on the road...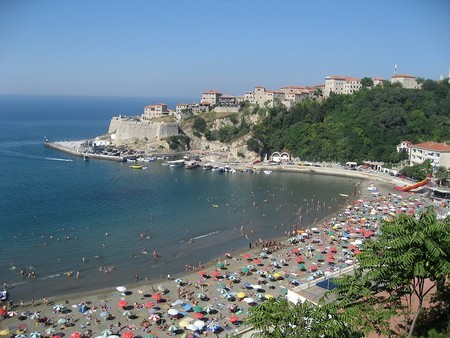 ...we reached Ulcinj, a old harbor city in the South of Montenegro. A real touristic place with a great flair...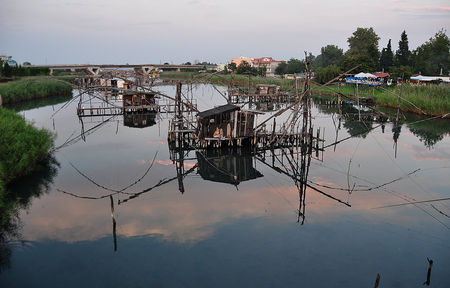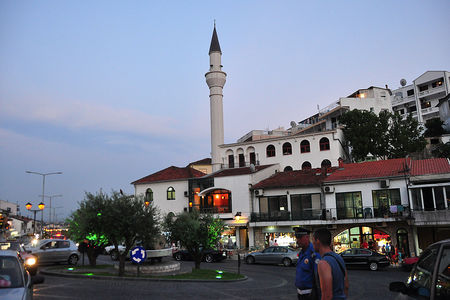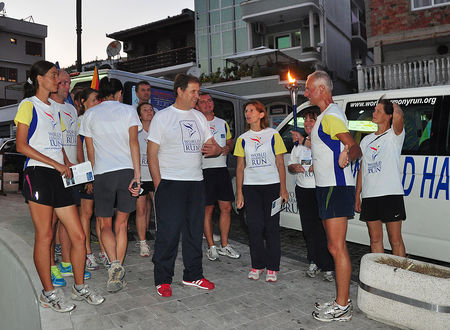 ...we met the deputy mayor of Ulcinj for a short promotion run...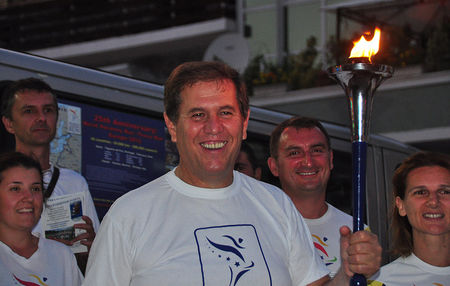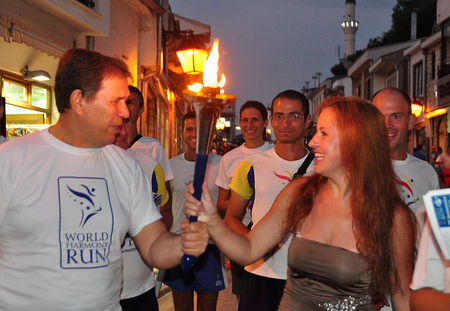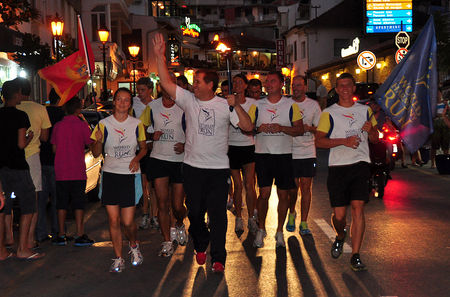 ...a run down to the sea shore with lots of small meetings along the road..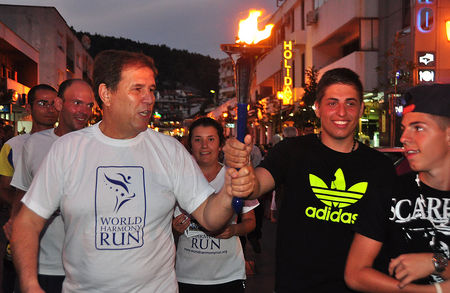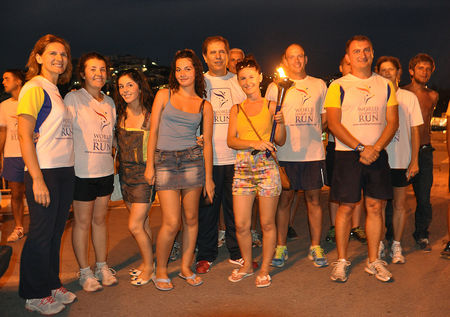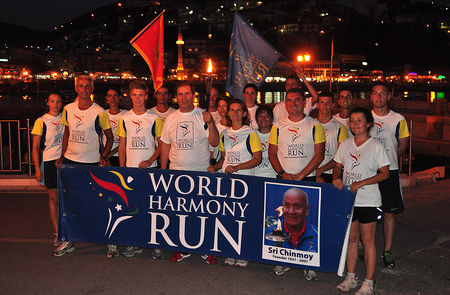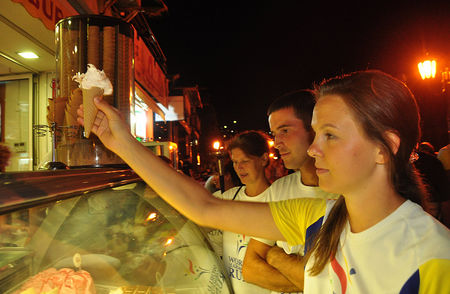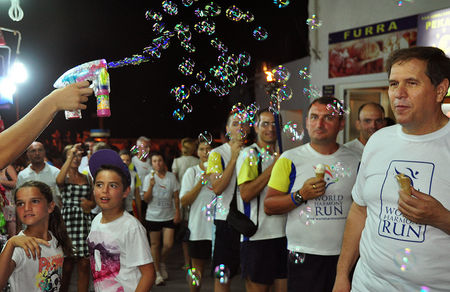 We enjoyed the evening and the hospitality of Montenegro. Thanks for the welcome!
---
Distance: 120 km
Team Members:
Dipavajan Renner (Austria), Sandro Zincarini (Italy), Sumahat Strohn (Germany), Vladimir Ilyasov (Russian Federation), Barbora Tabackova (Slovakia), Mladen Vujaklija (Croatia), Dennis Gribok (Luxembourg), Sukhada Korshunova (Russian Federation), Michael Aurenhammer (Austria), Sandra Aurenhammer (Austria), Amur Basic (Czech Republic), Daniel Ignovski (Macedonia), Aleksandra Manevska (Macedonia), Aleksandar Lukac (Bosnia i Hercegovina), Albanian runners
Harmonemail:
You can send a message to the runners or read the messages.
Gallery: See more images!