Bulgaria 14 July: border Bulgaria - Varna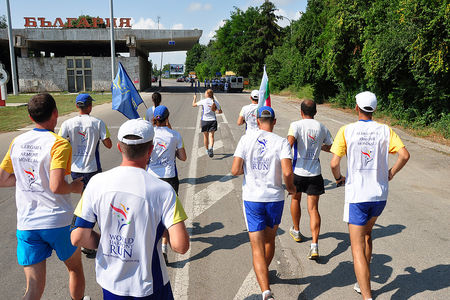 we crossed the border from Romania to Bulgaria and said good bye to our Romanian hosts. Again thank you for the great time!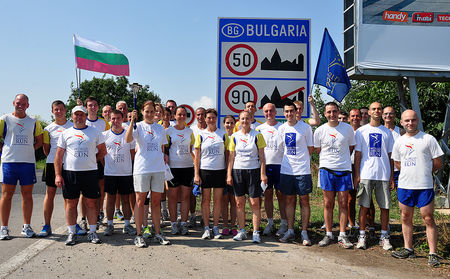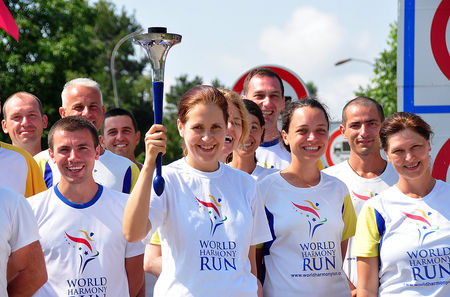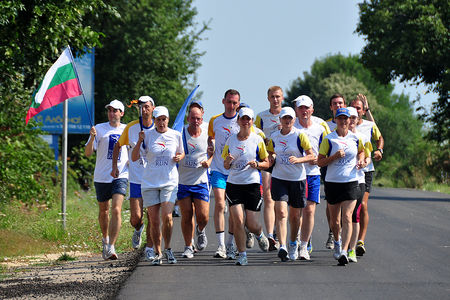 our Bulgarian team welcomed us and togther we challenged the Bulgarian Summer heat: over 40ºC!!!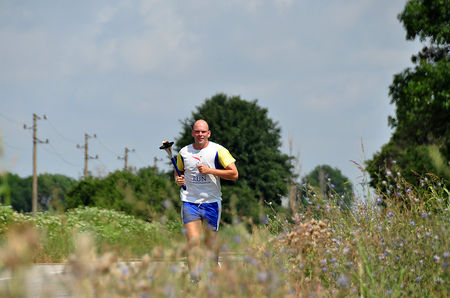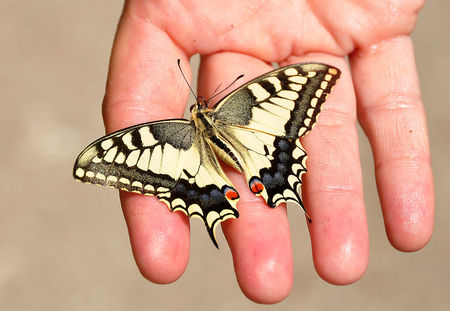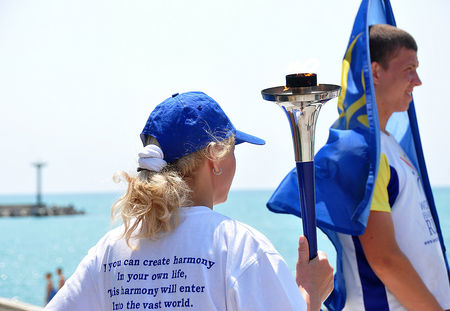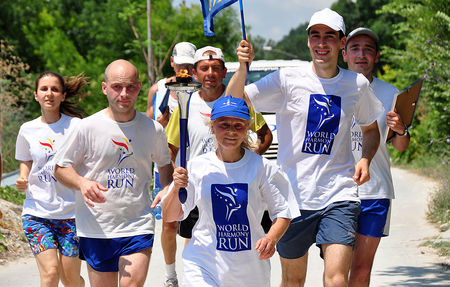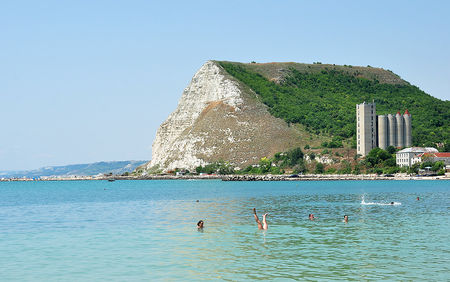 we reached the Marina of Kavarna: quite an unusual meting place...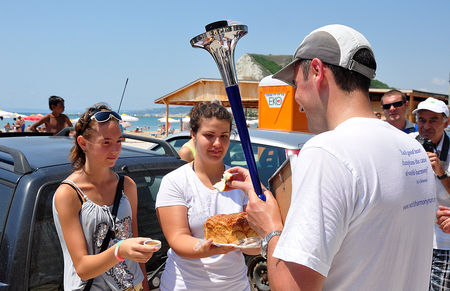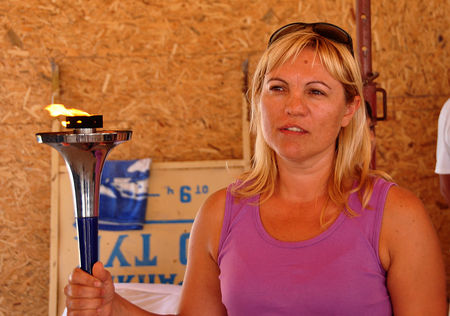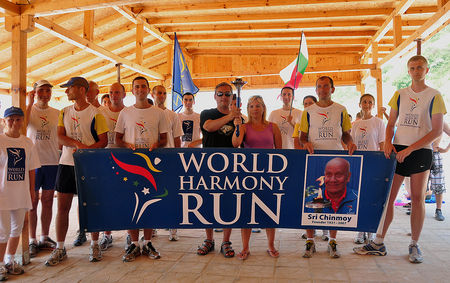 The mayor and a city representative welcomed us...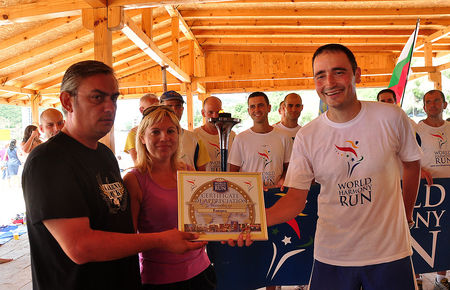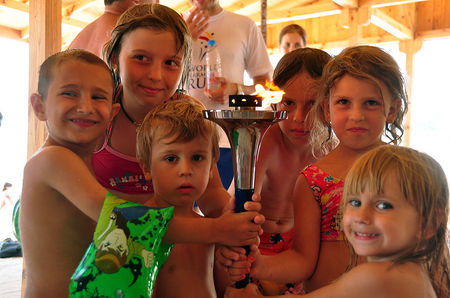 ...plus many happy swimmers...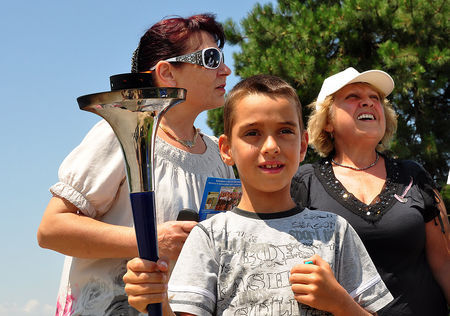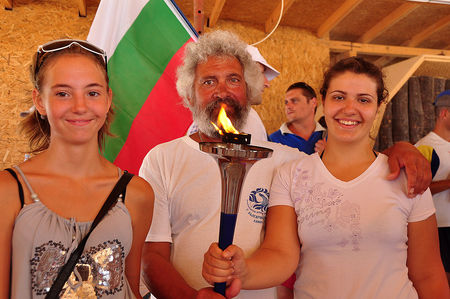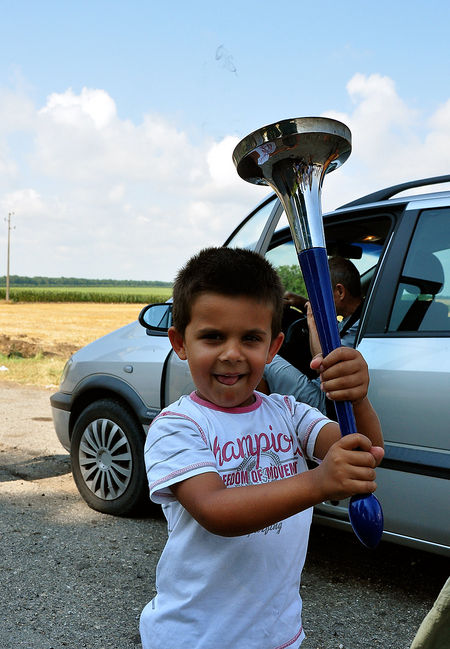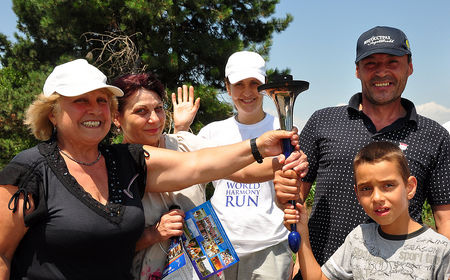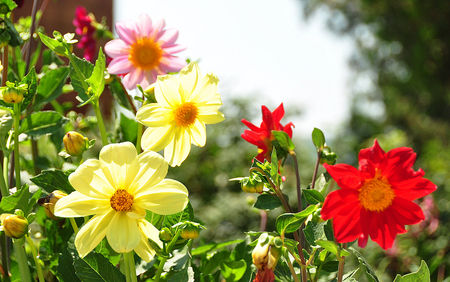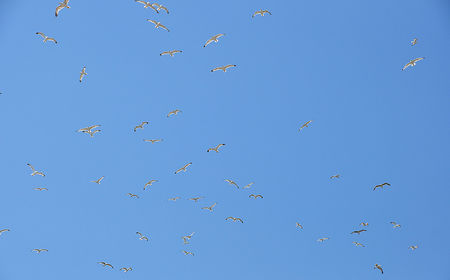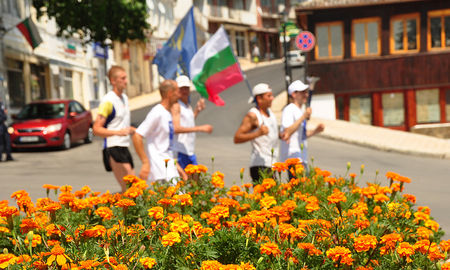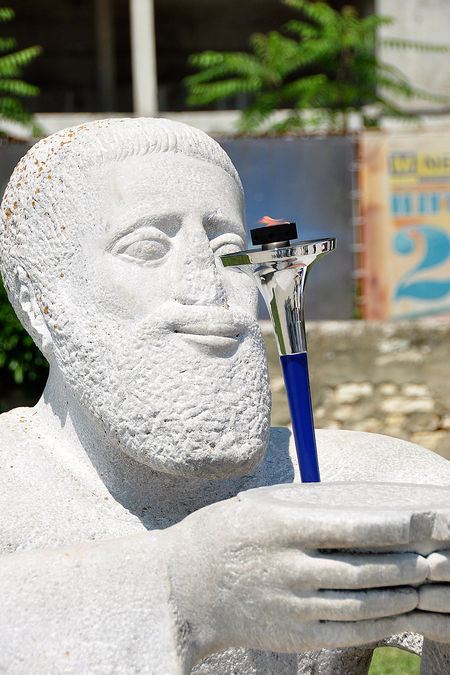 And we went on to Balchik, where we also had a meeting in the marina. Lots of Sea today. The Black Sea doesn't let you go so quickly...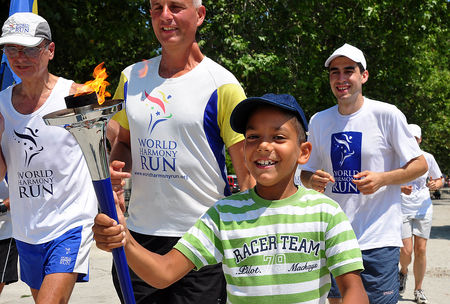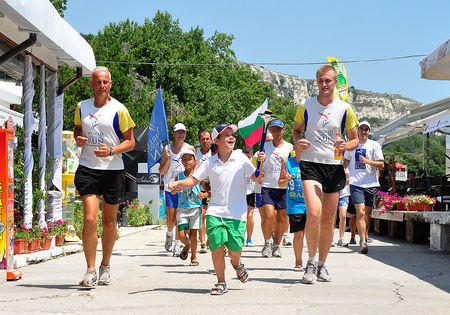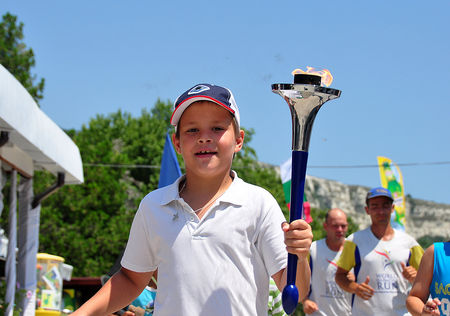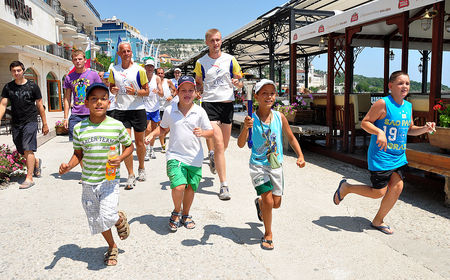 ...kids joined in...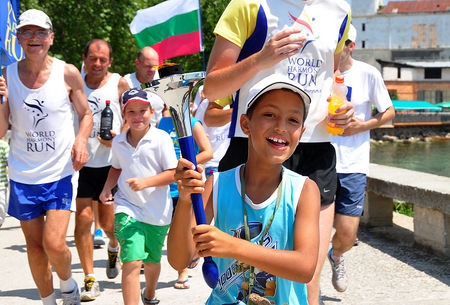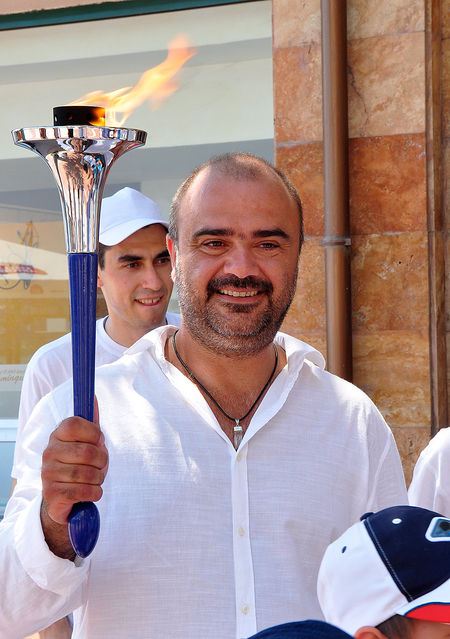 ...andf the city representative received the torch. Thank you for the gifts!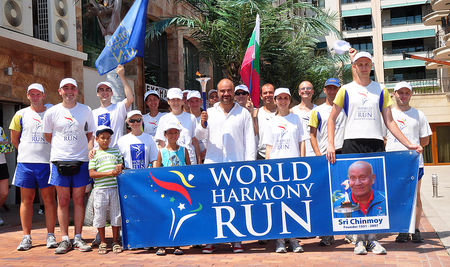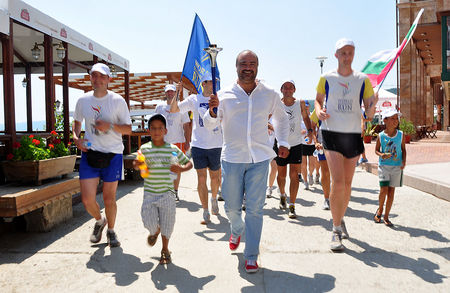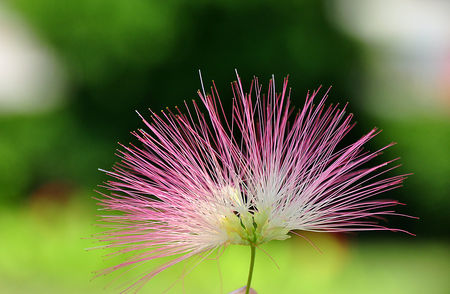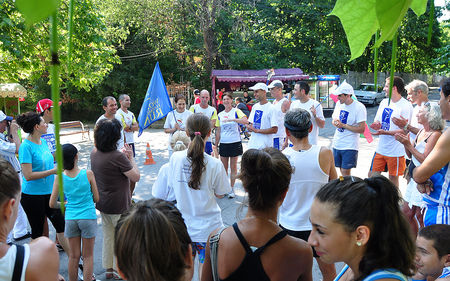 Finally we reached Varna. In a park runners were waiting for us and together we reached the location of the final ceremony of the day....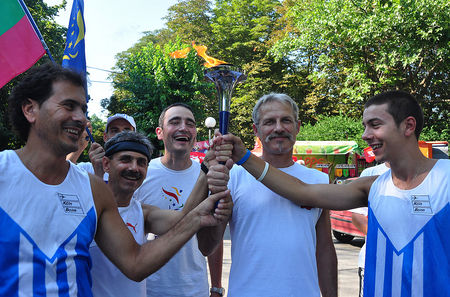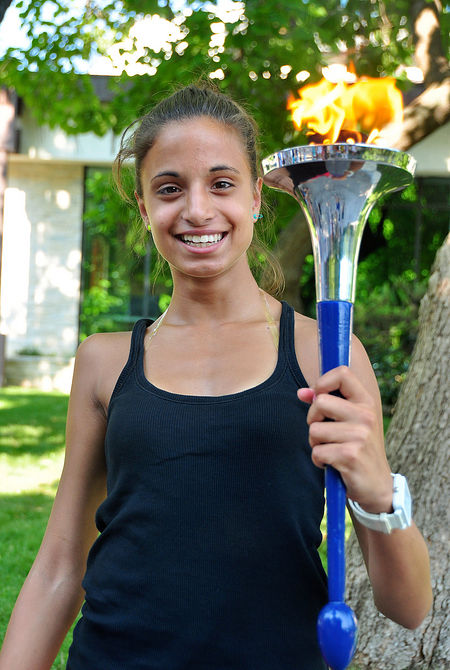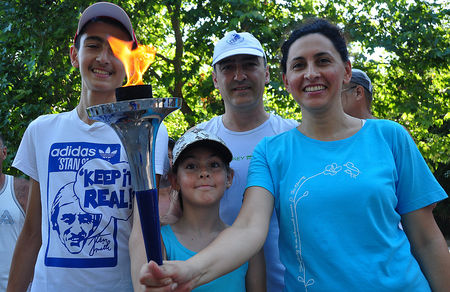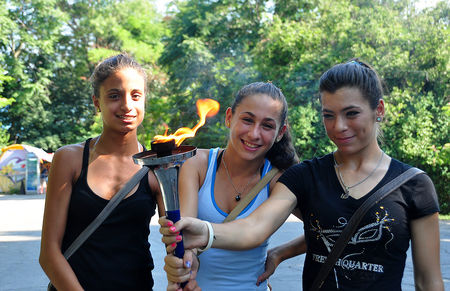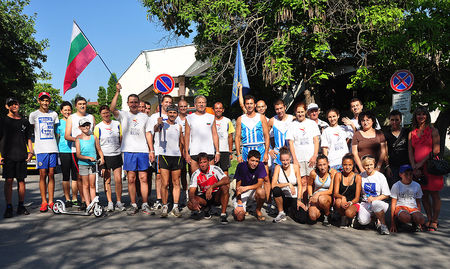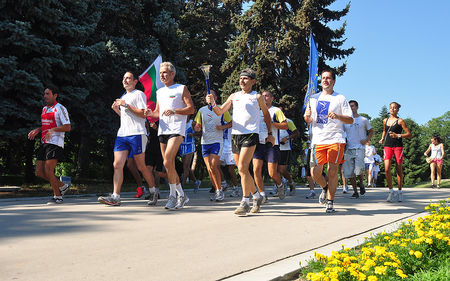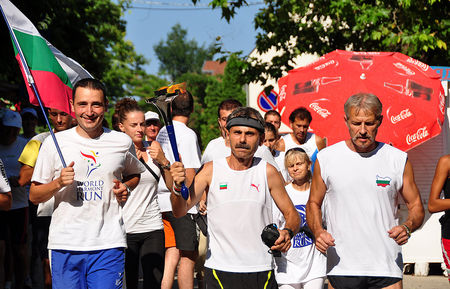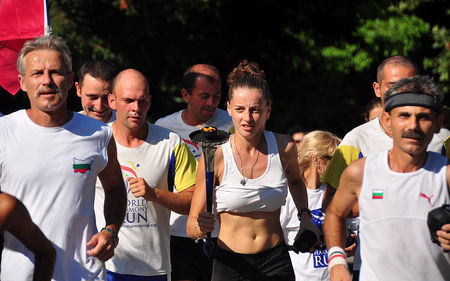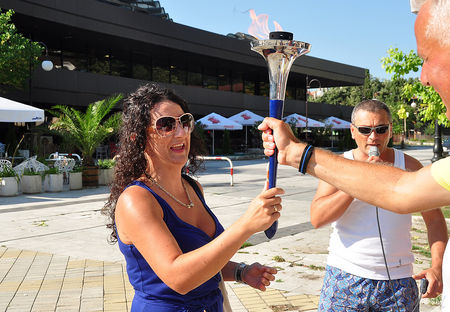 ...the city representative gave us a warm welcome...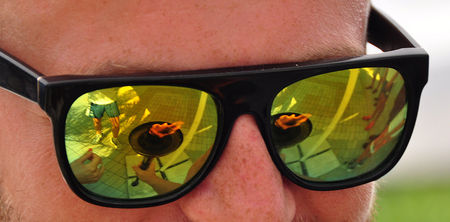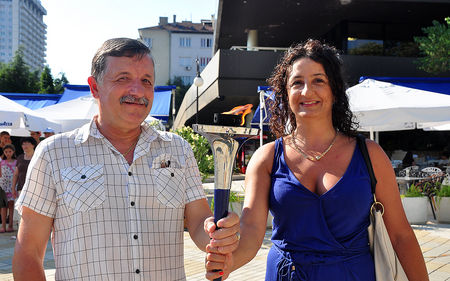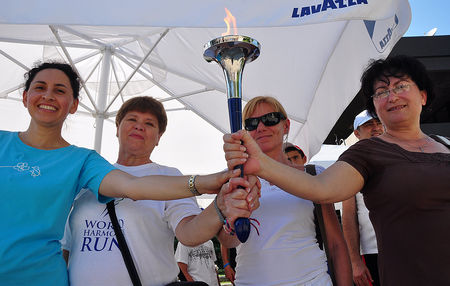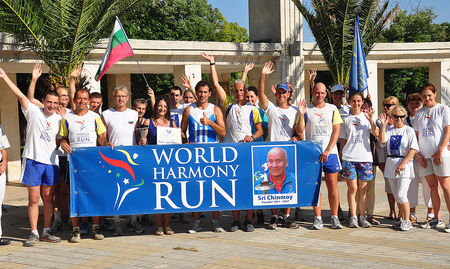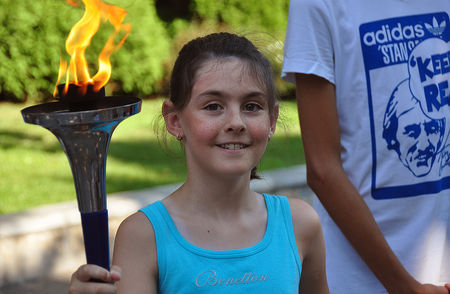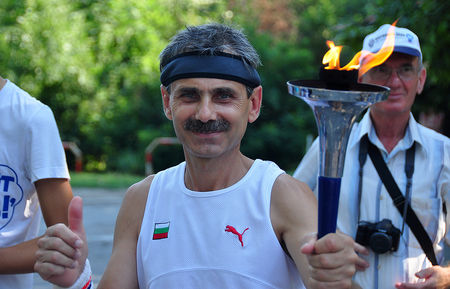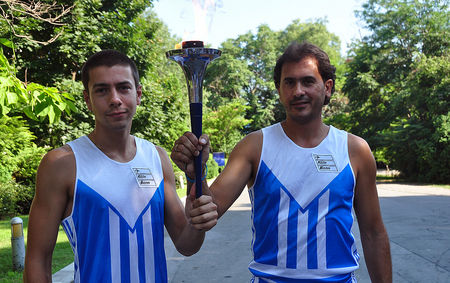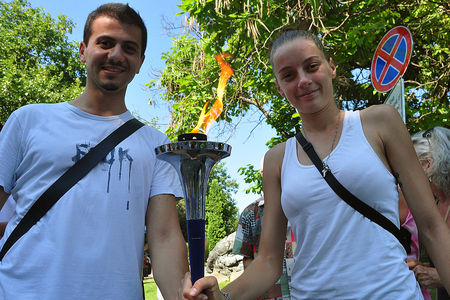 Thank you Bulgaria for the nice start!
---
Distance: 103 km
Team Members:
Dipavajan Renner (Austria), Sandro Zincarini (Italy), Sumahat Strohn (Germany), Vladimir Ilyasov (Russian Federation), Barbora Tabackova (Slovakia), Mladen Vujaklija (Croatia), Valters Kinna (Latvia), Dennis Gribok (Luxembourg), Namitabha Arsic (Serbia), Sukhada Korshunova (Russian Federation), Bulgarian runners
Harmonemail:
You can send a message to the runners or read the messages.
Gallery: See more images!