Estonia 10 September: Libatse - Latvian border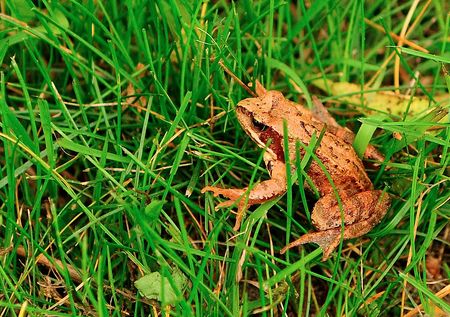 Harmony frog :-)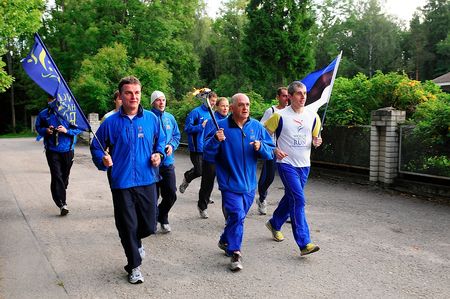 We started in a very nice school in Libatse.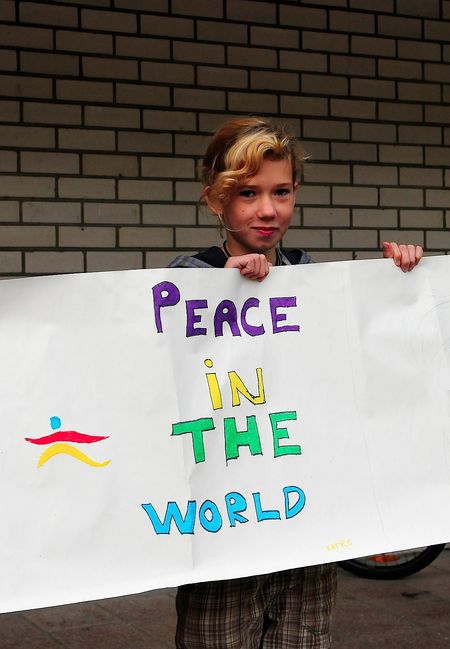 Children made a beautiful banner with nice drawings and words about harmony.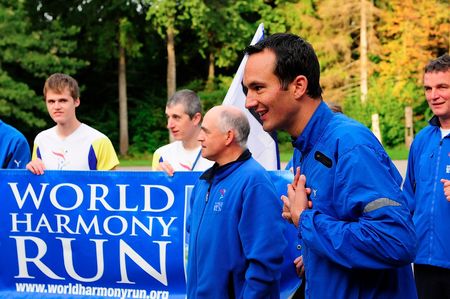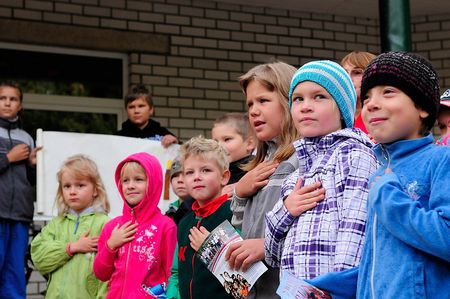 Harmony you can find in the Heart. It's true...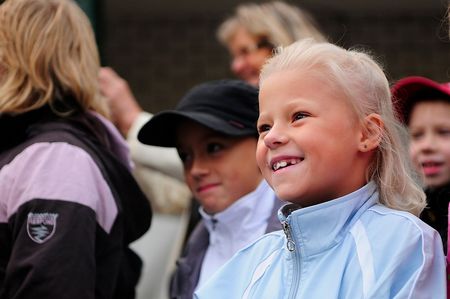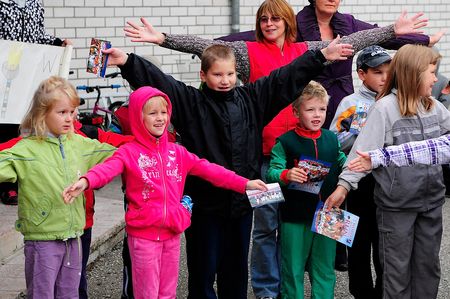 Excercise with the WHR song...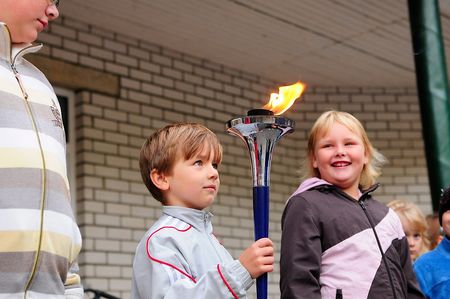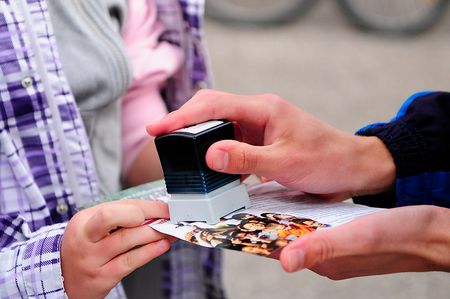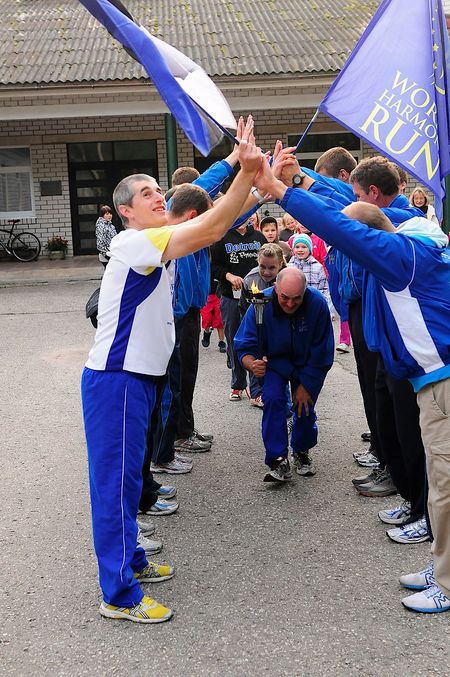 Then we were running with the kids through a golden gate.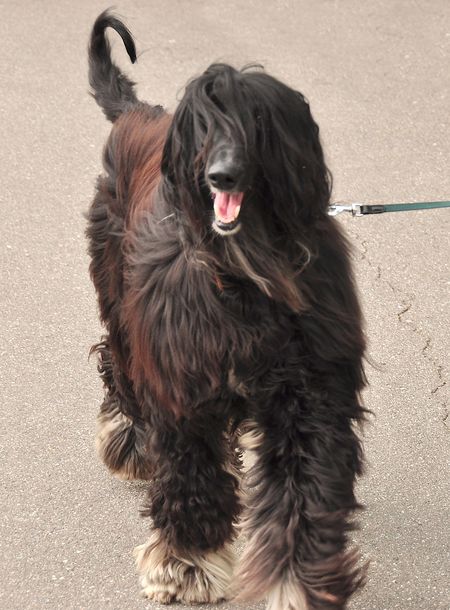 What a beautiful hairstyle...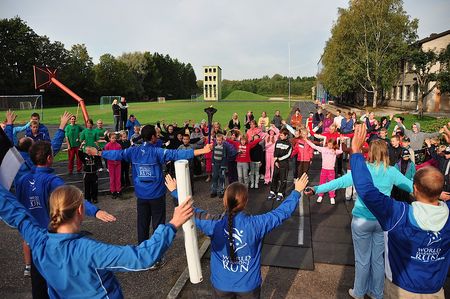 In Pärnu Jaagupi we had a very nice welcome. To get warmed up, we started with the harmony run song exersise too.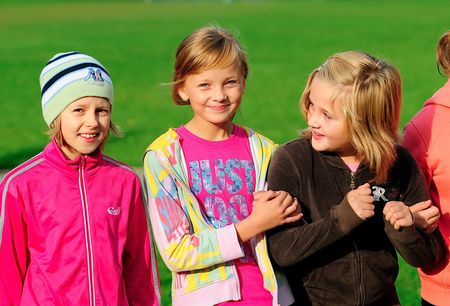 ..beaming smiles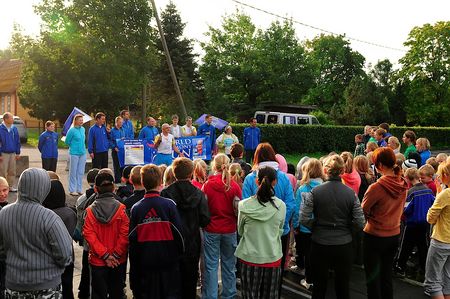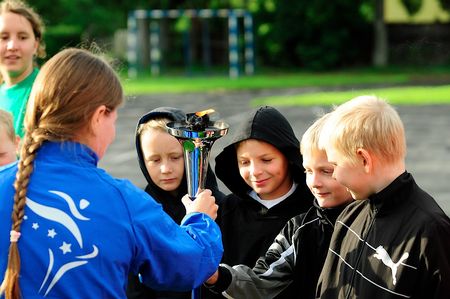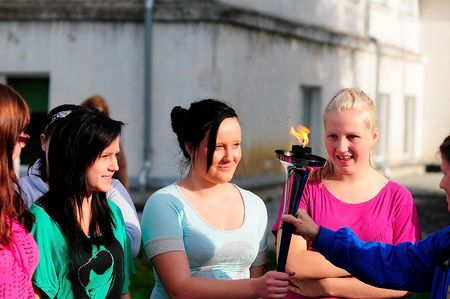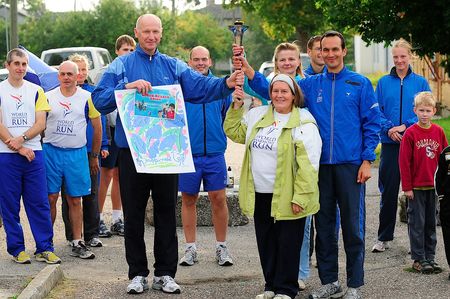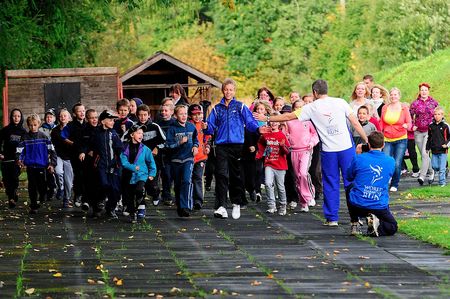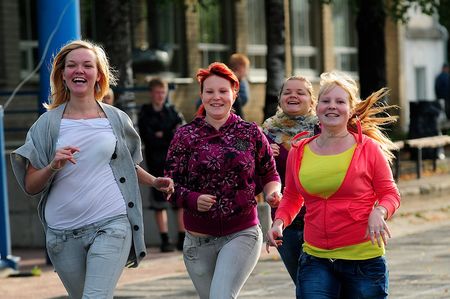 The students enjoyed the runnig .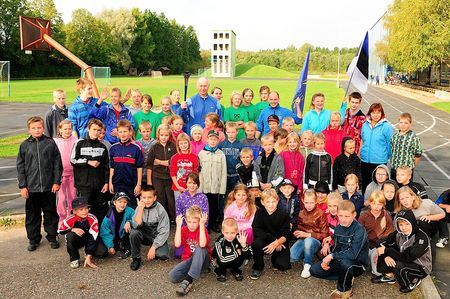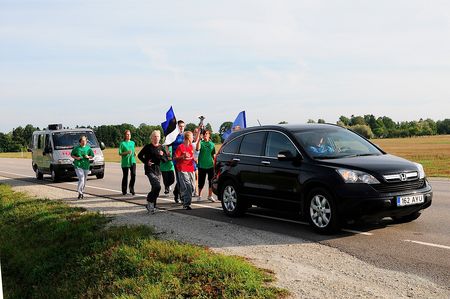 Then the runnig team from the school in Pärnu Jaagupi joined us for the next 7 km.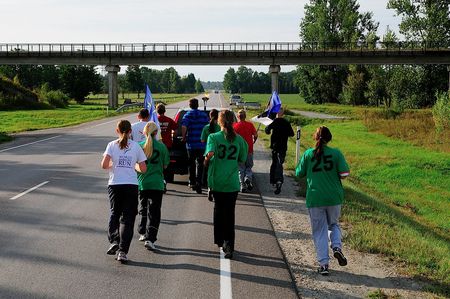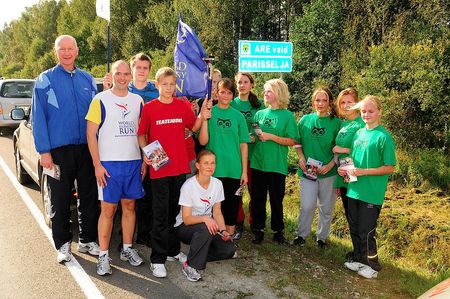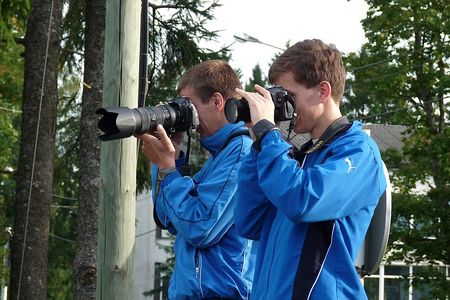 new photographers in the picture...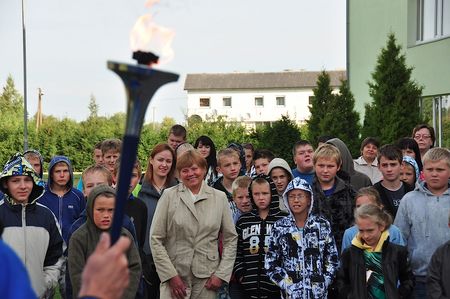 In the town of Are they greeted us with a very nice song, which kids performered.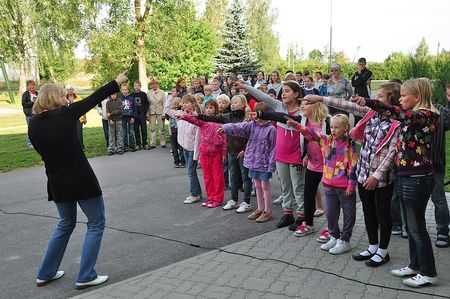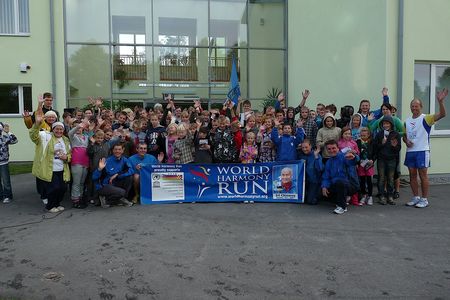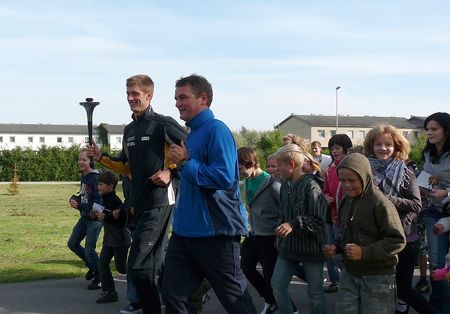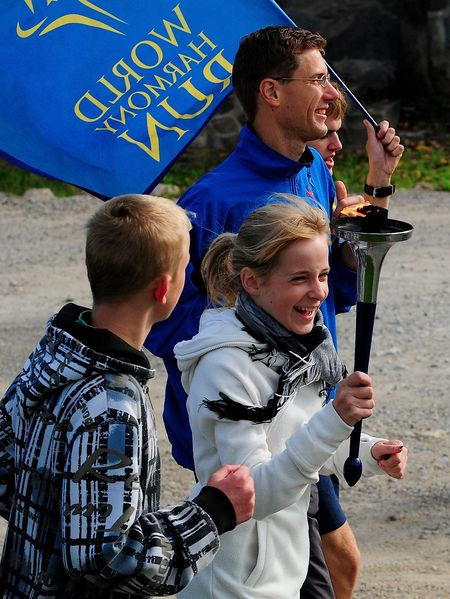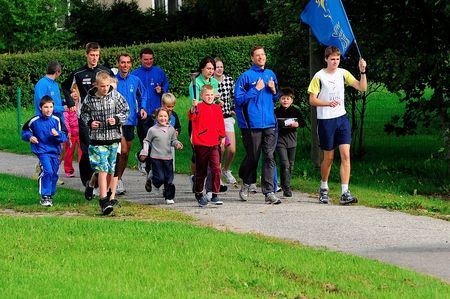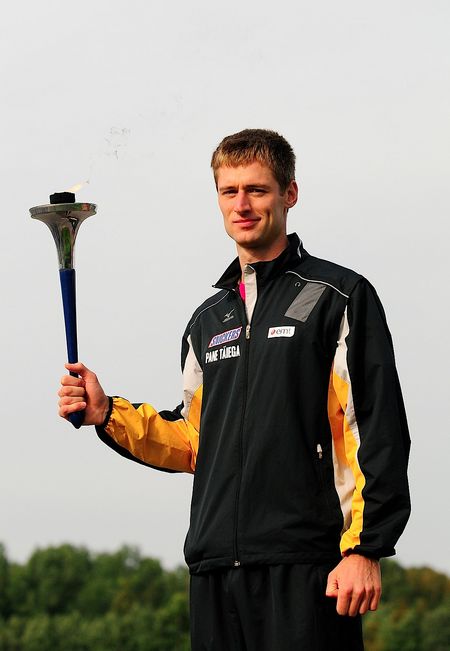 This man knows how to run.... He ran around all Estonia. Thanks for running with us too...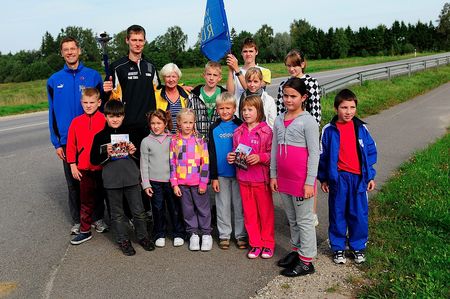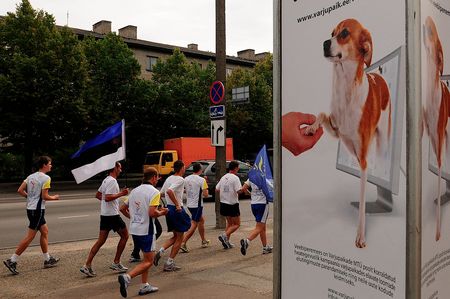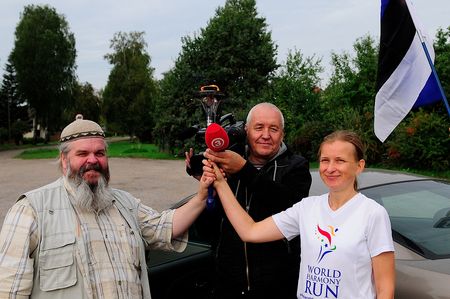 The Tv and the newspaper met us on the road to get some pictures and interviews.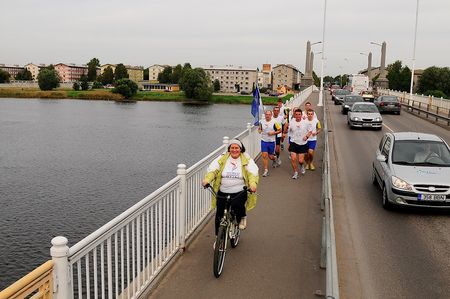 In Pärnu we had always our coordinator Tina on a bike guiding us.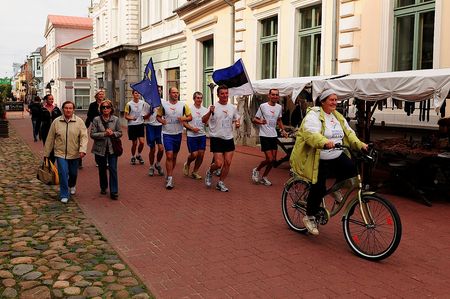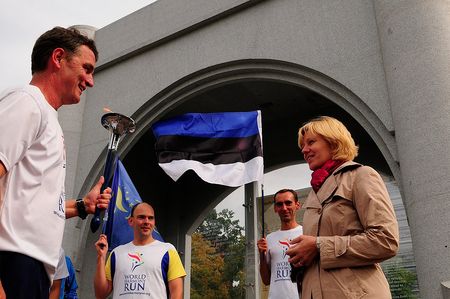 The deputy mayor wholeheartly welcomed us in her city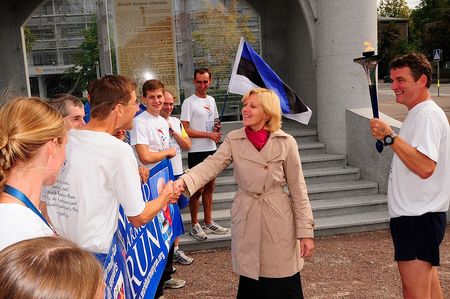 Handshakes with the running team...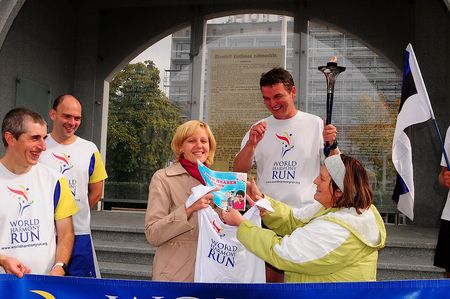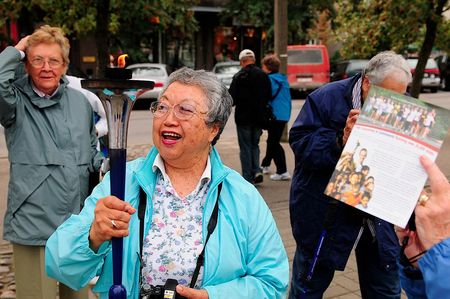 ....some tourists from America were also there...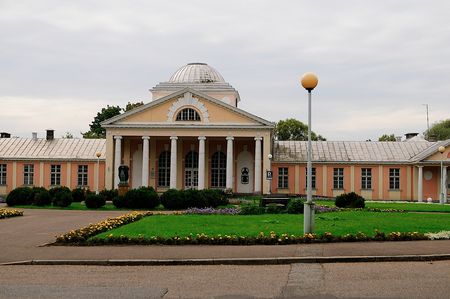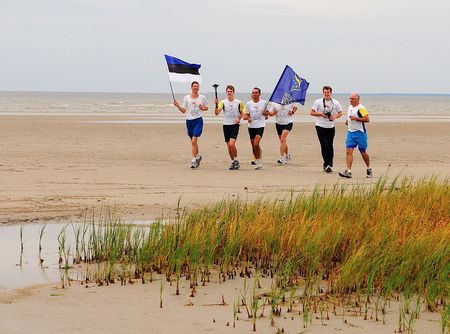 Finally we reached the Baltic sea coast, were it was quite fresh and windy.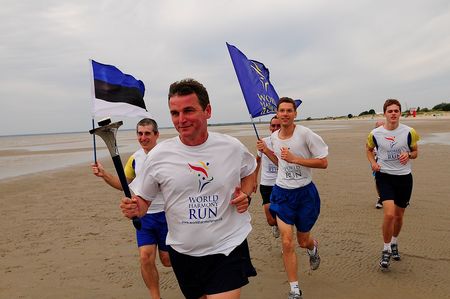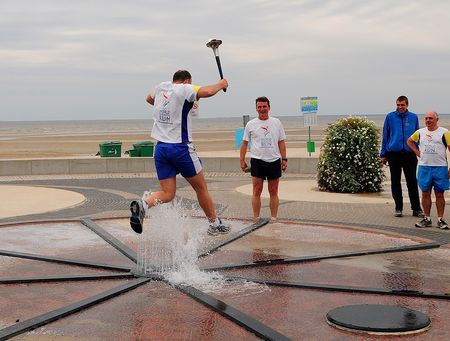 Jumping over a water fountain...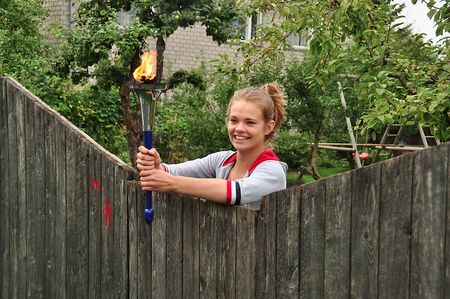 Nice people on the street or better to say in the garden...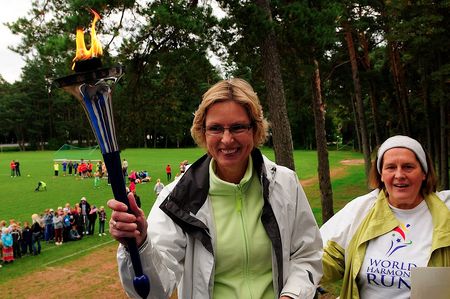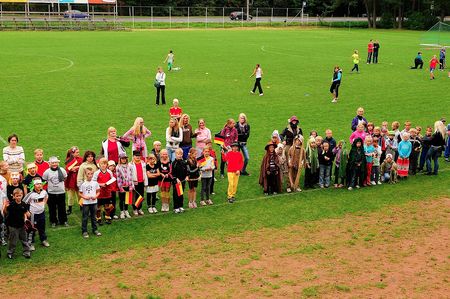 Then we went to the KIDS OLYMIPICS in Pärnu, where children represented different countries and "nations"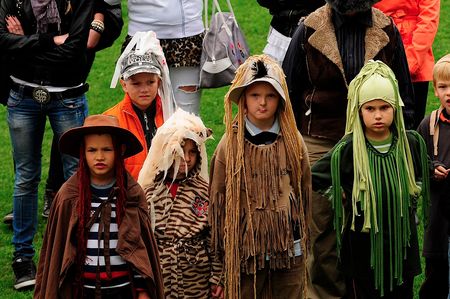 ...here is the Monster team...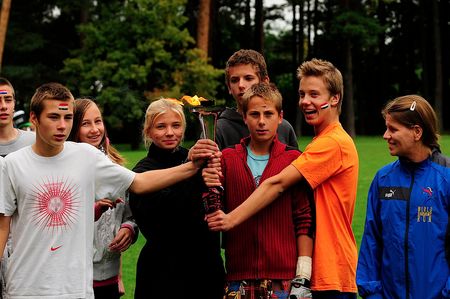 ..the Dutch team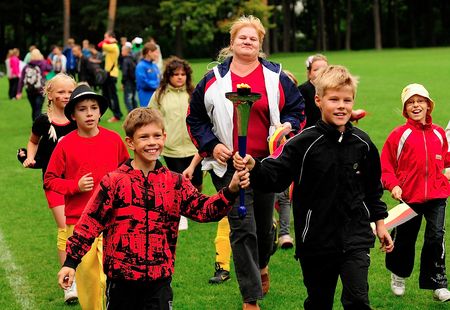 German team...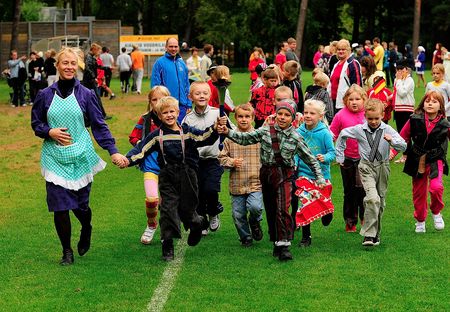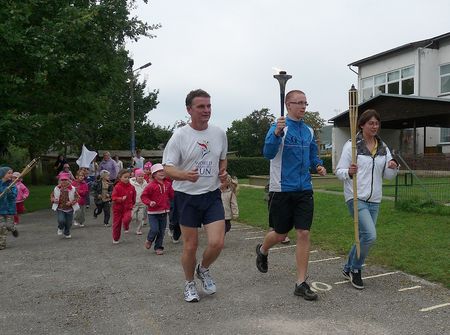 WOW, this runner held the torch already 13 years ago !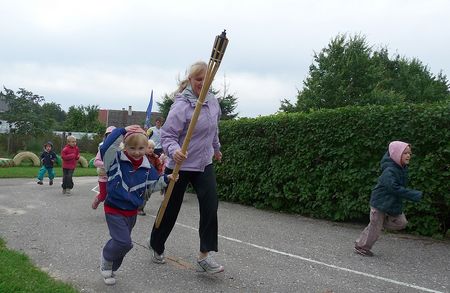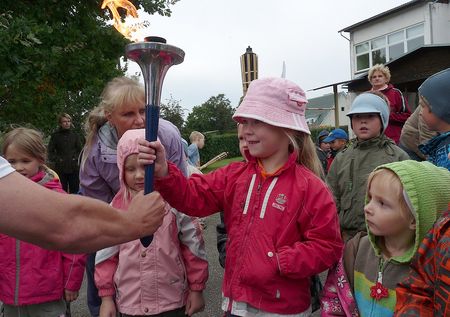 In Kilingi Nomme a very nice kindergarden welcomed us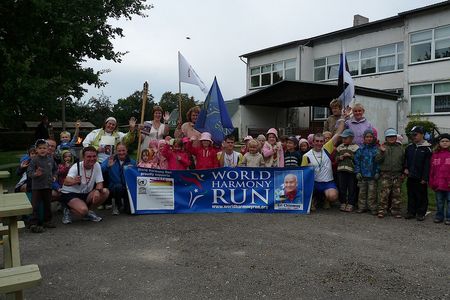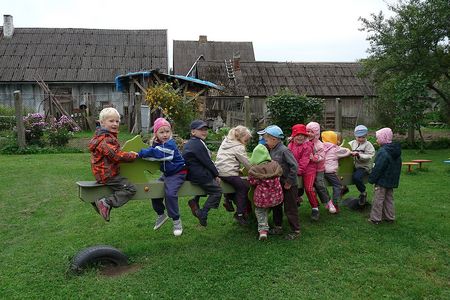 Come, come there is still a place for you on it.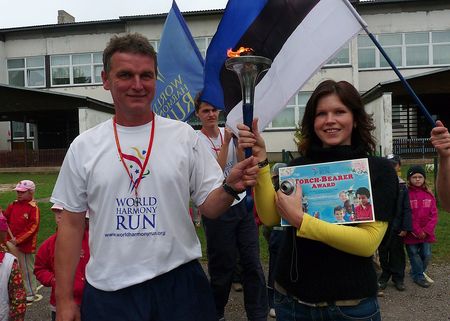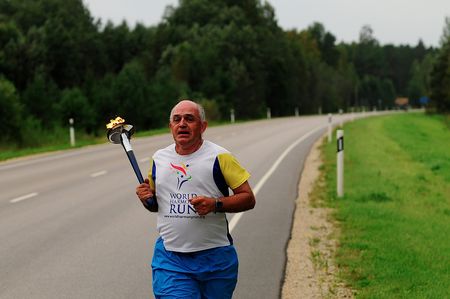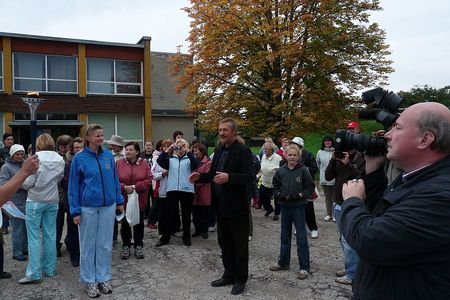 Moisakula was our last meeting in Estonia. The mayor welcomed us with nice words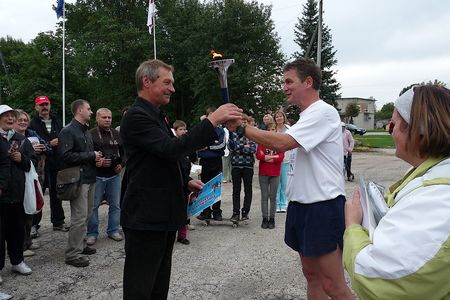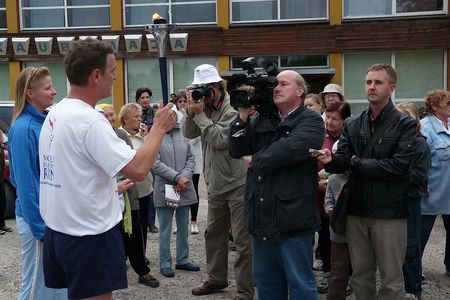 Even the tv was here...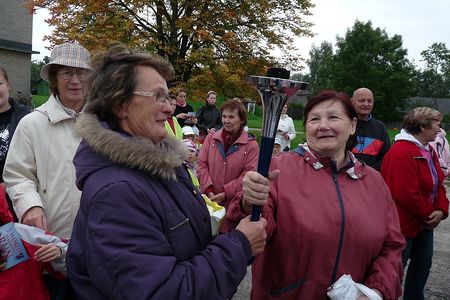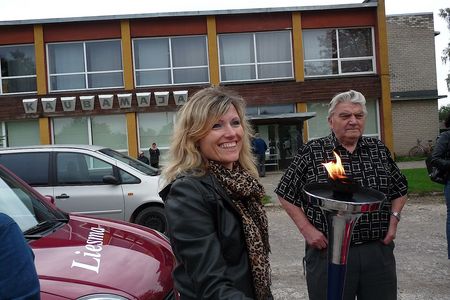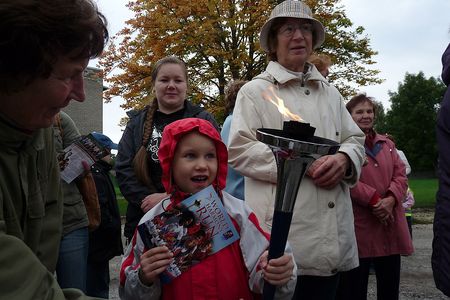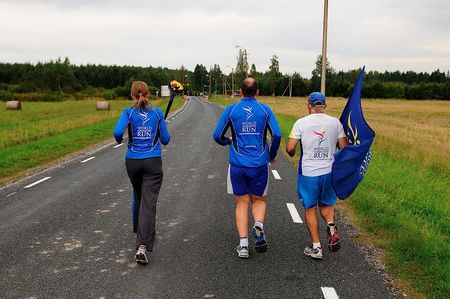 The last steps, and we had to say goodbye to Estonia. On the border to Latvia they already waited for us .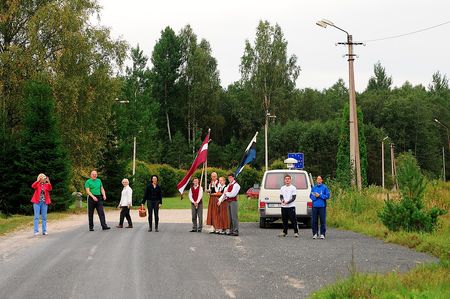 ---
Distance: 112 km
Team Members:
Apaguha Vesely (Czech Republic), Roos de Waart (Netherlands), Zoltan Theobald (Hungary), Vladimir Salnicov (Moldova), Chanakhya Jakovic (England), Pedja Knezevic (Serbia), Predrag Trkulja (Croatia), Sumahat Strohn (Germany), Florian (Austria), Ieva (Latvia), Martins (Latvia), Finish runners, Estonian runners
Harmonemail:
You can send a message to the runners or read the messages.
Gallery: See more images!