Estonia 9 September: Helsinki - Libatse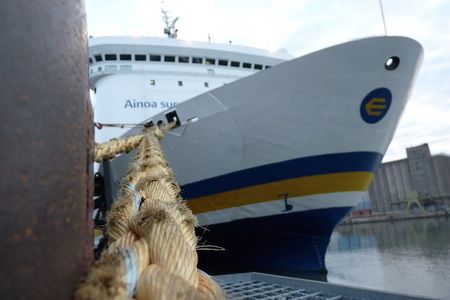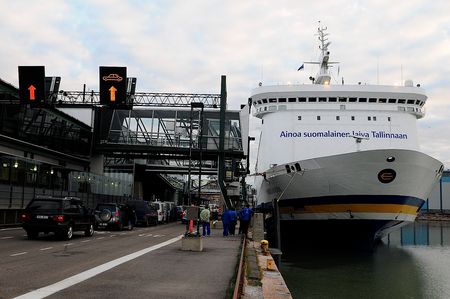 This morning we left Finland, and took the boat to Tallinn, Estonia.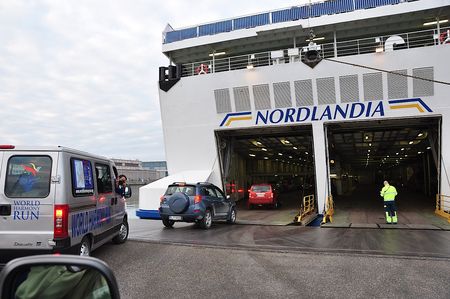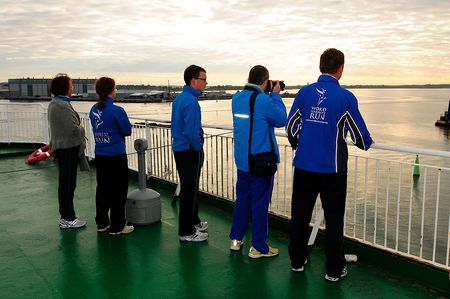 Goodbye!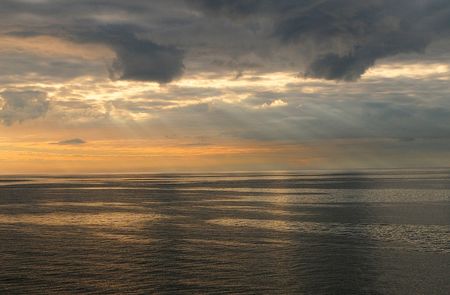 It was very early in the morning, and we had a nice view over the sea.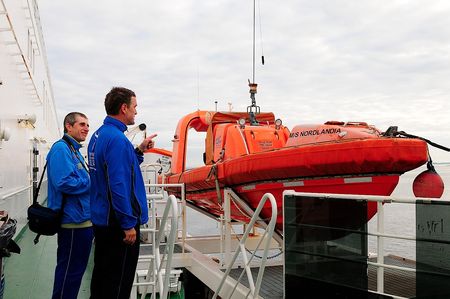 We could be much faster, if we take this one! Pedja, former captain on big sea boat explains us about the rescue boat.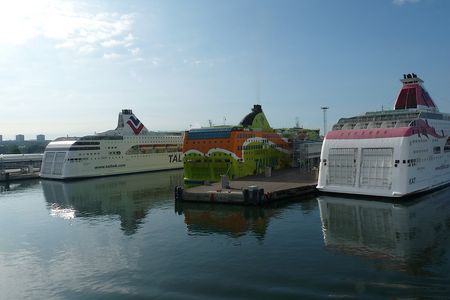 Some of the ships are very colorful.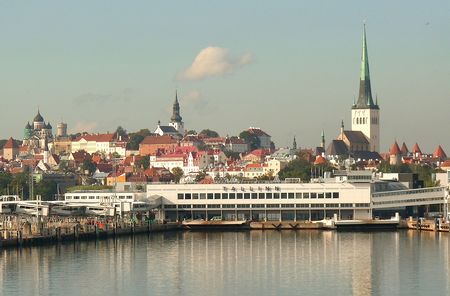 Welcome in Tallinn!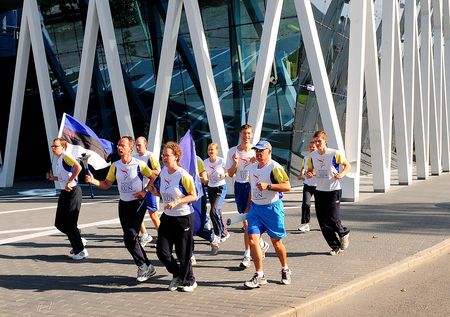 And from the boat we ran straight to the meeting with...
...the children and teachers from a Finnish speaking school.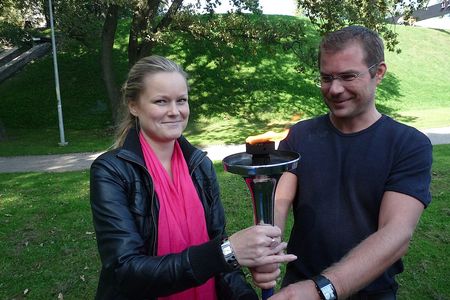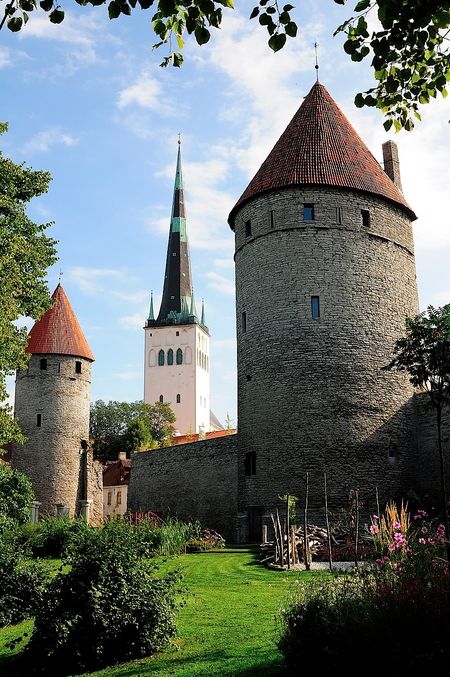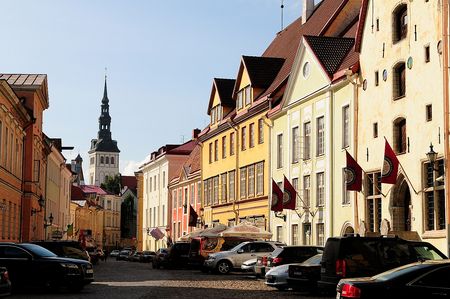 Tallinn has a very nice old city center. We ran through the city to the castle.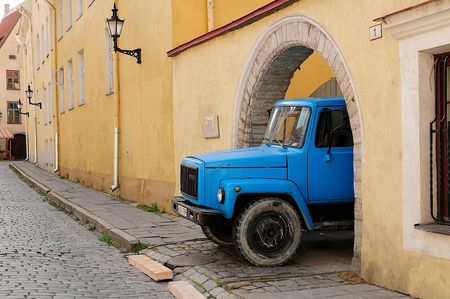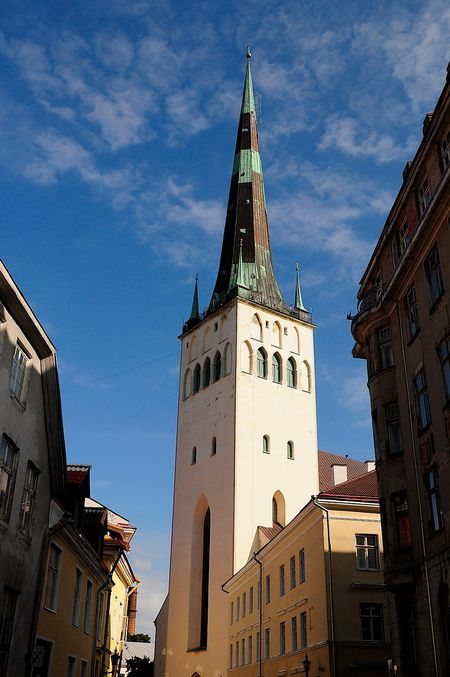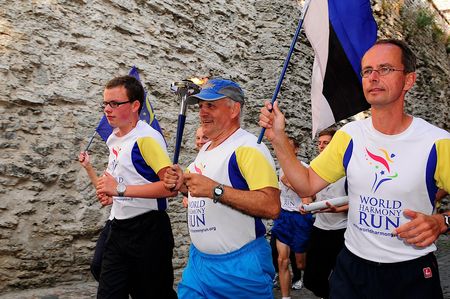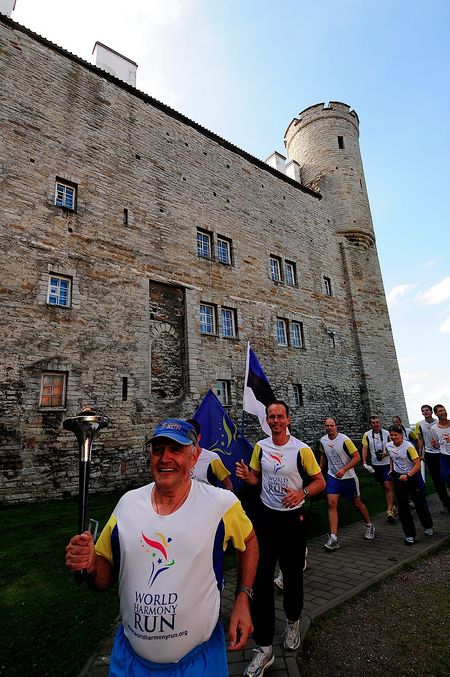 We ran from the castle to...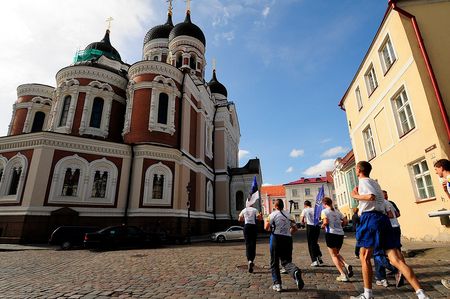 ...the church and...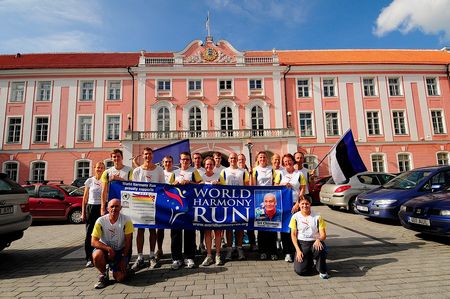 ...the Parliament building.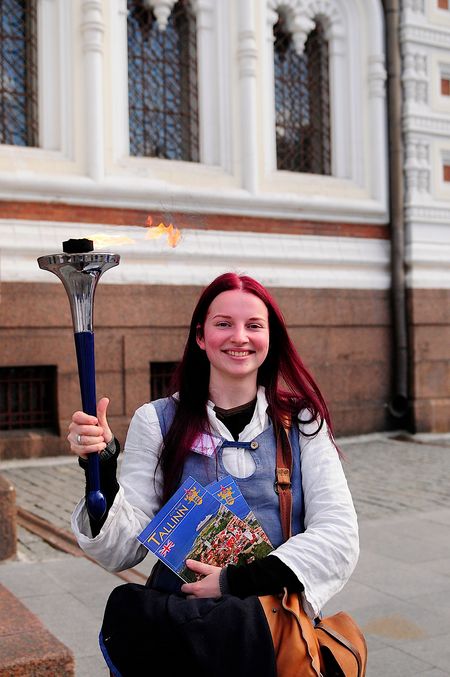 This girl was happy to meet us. She told us that our visit made her morning much more exciting.

Are you running all the way?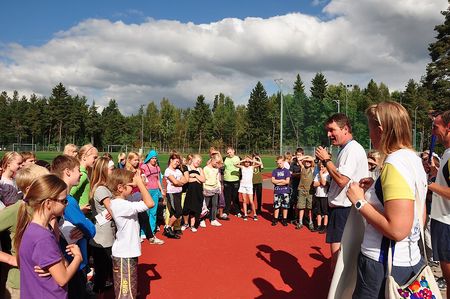 Then we continued our way to Saku, where we had a meeting on the sportsfield.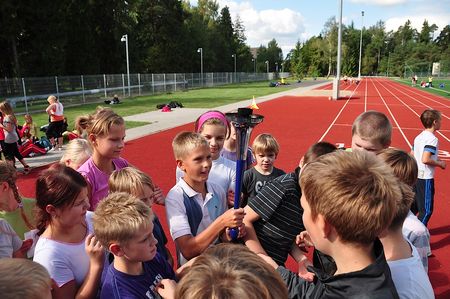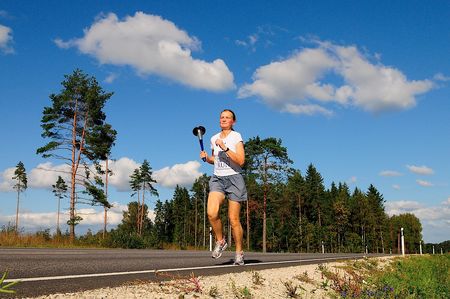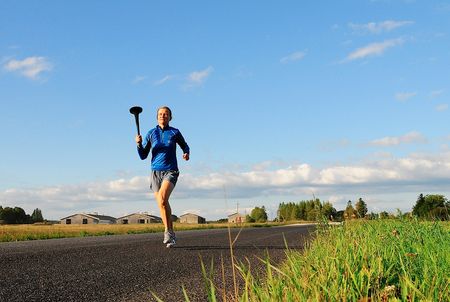 And back on the road again...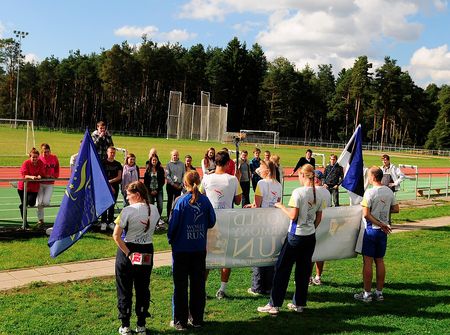 ...to be on time to meet the people that were waiting for us in Kohila.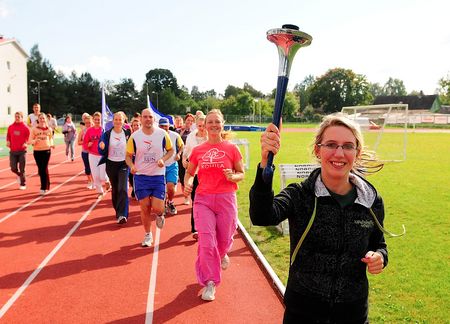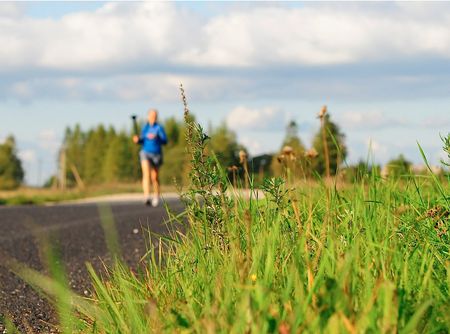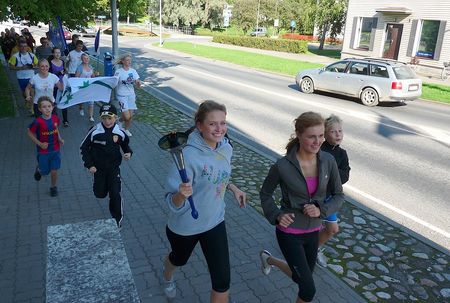 At the cityborder of Rapla the kids from the school ran with us to the meeting with the mayor.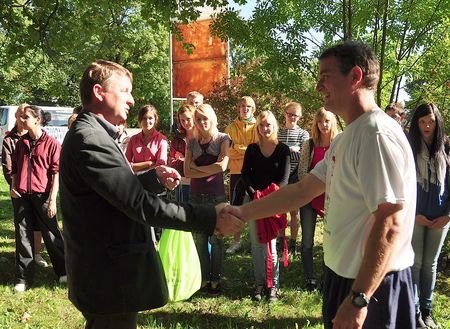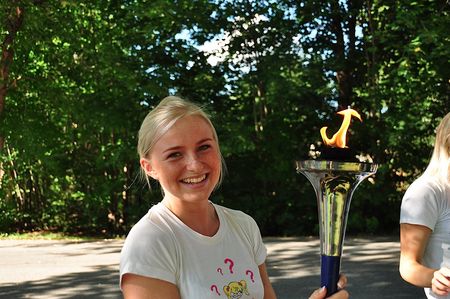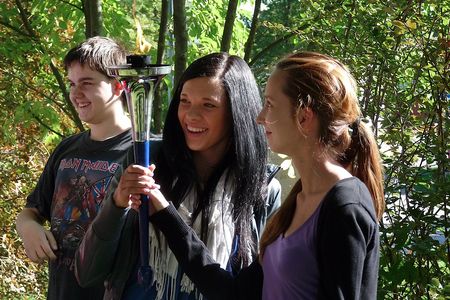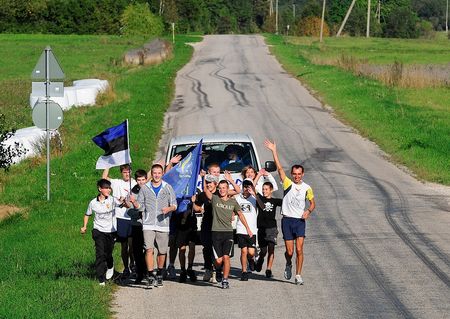 In Valgu group of kids ran with us too.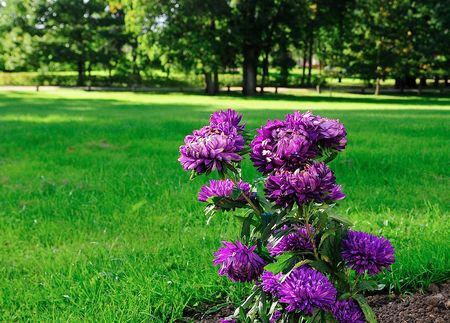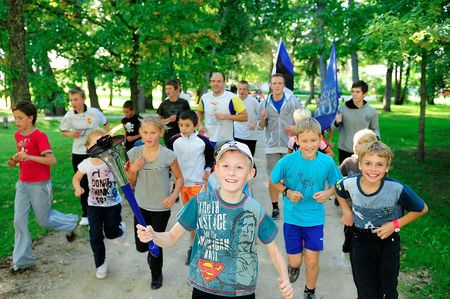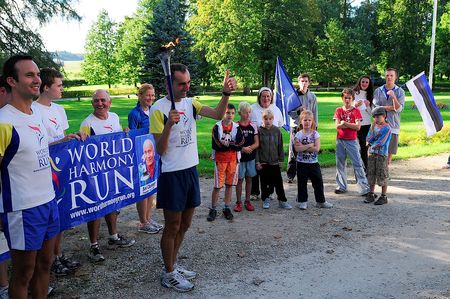 We played a game with the kids where they had to guess which countries the runners are coming from. We speak in our native language, which makes it not so easy. Here they guessed it right!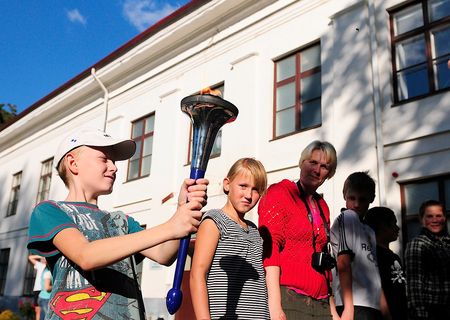 Of course we passed the torch to everybody, so we can add all your wishes for friendship and harmony.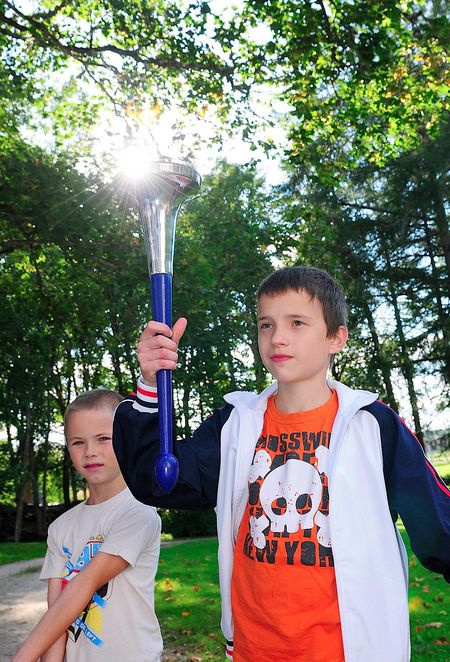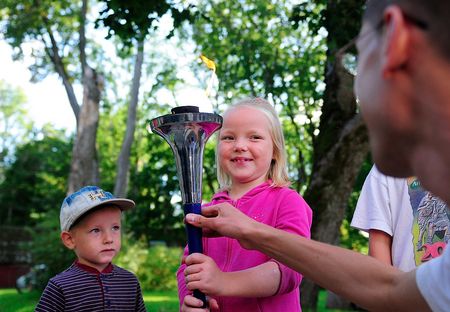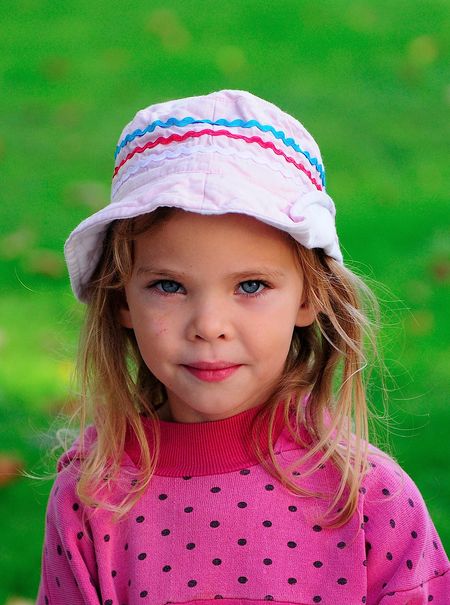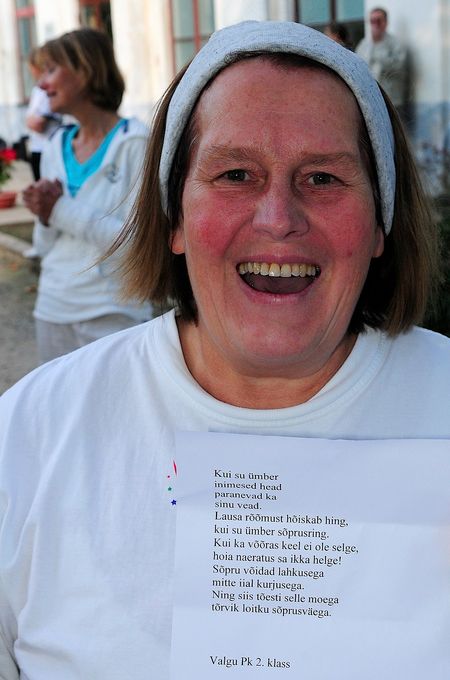 Two of the children recited for us a beautiful poem about friendship.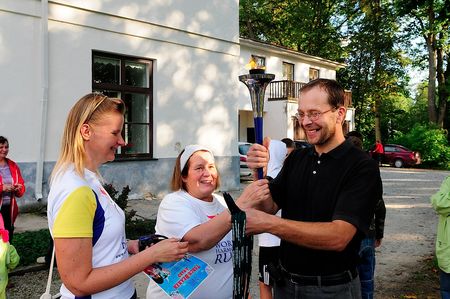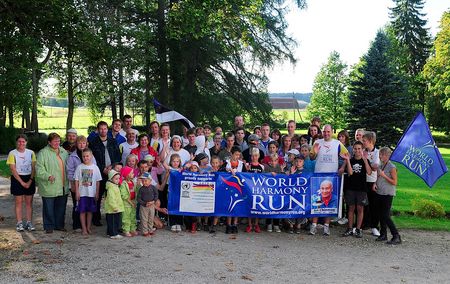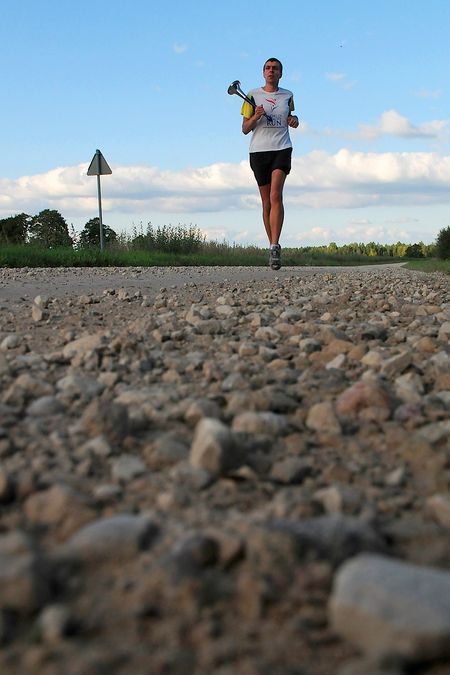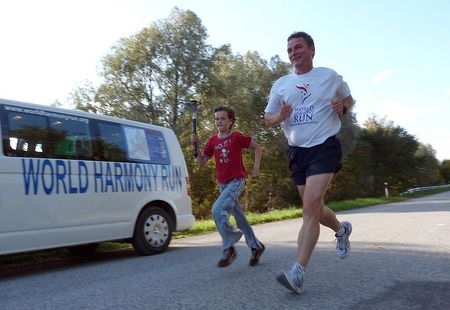 The last ceremony was in Kaelase, where the students of the school organized a relay to cover the last kilometers to their school.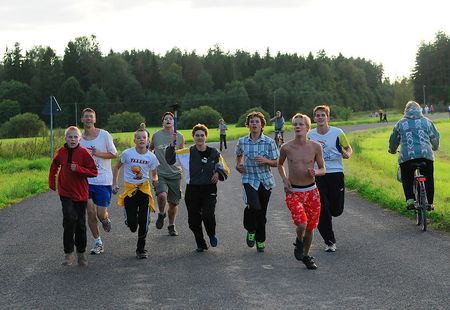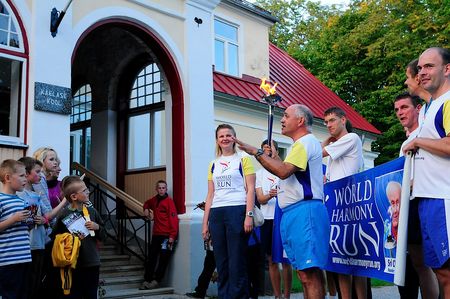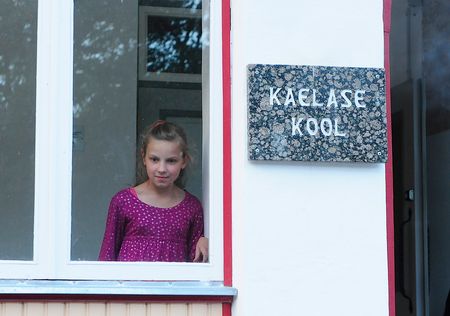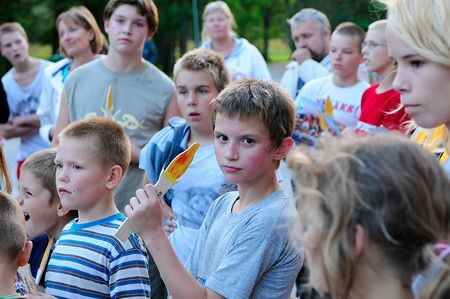 The children had made their own torches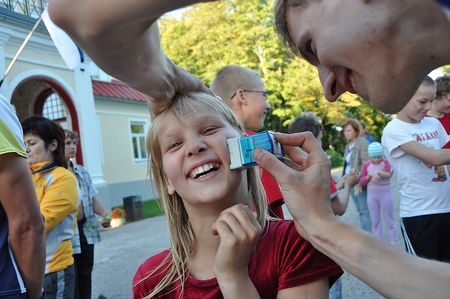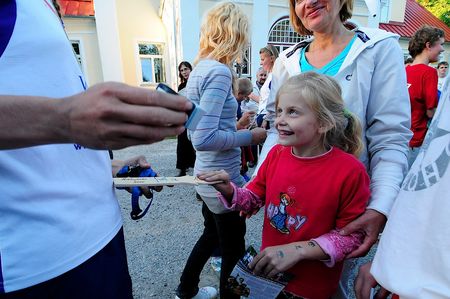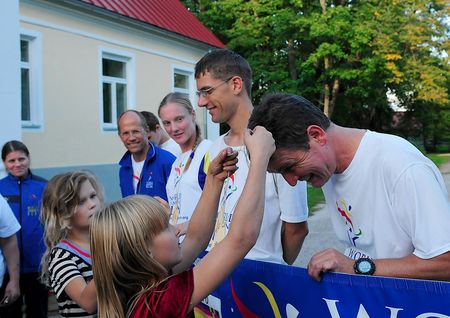 We all got handmade wooden medals.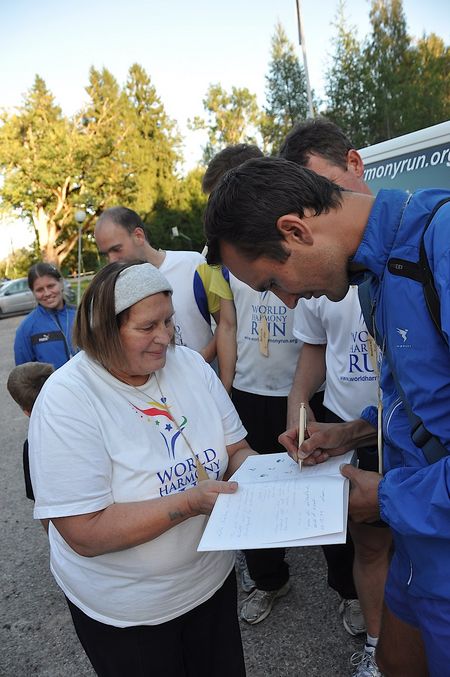 And we had to sign the guestbook.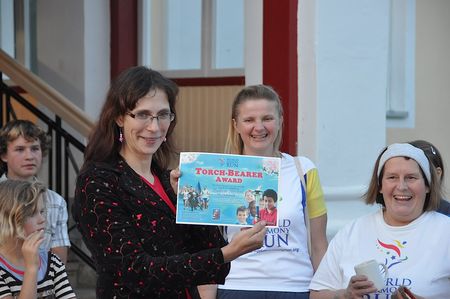 The headteacher recieved a Torch-Bearer-Award certificate, but of course that is on behalf of the whole school.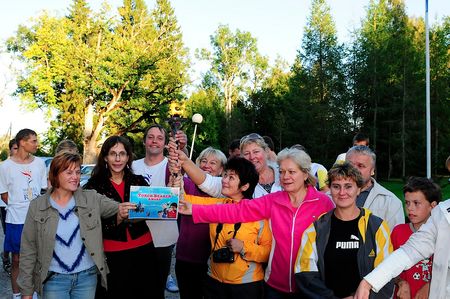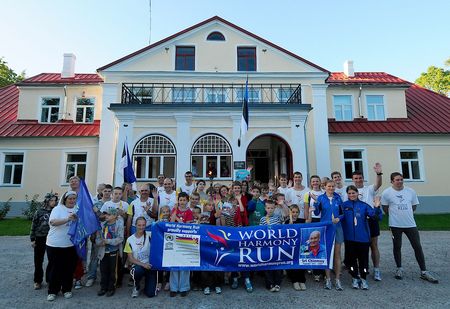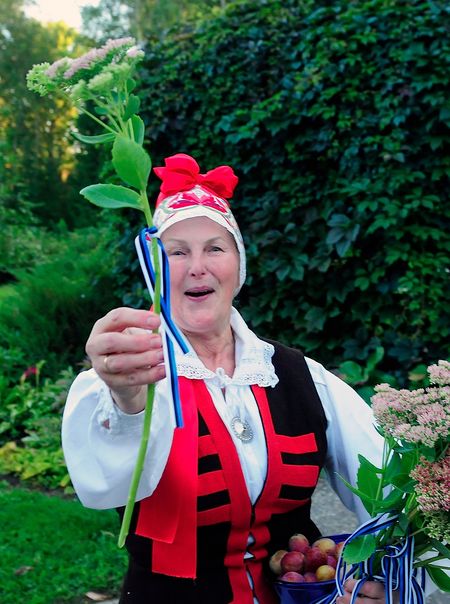 We stayed overnight with Ants and Enda Koodi who welcomed us with flowers and plums from their garden.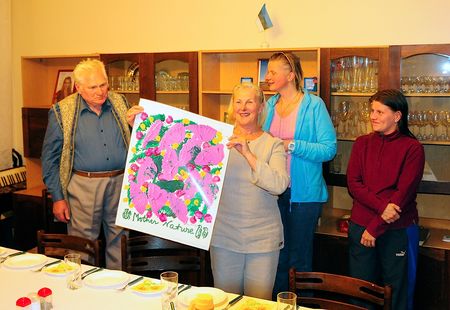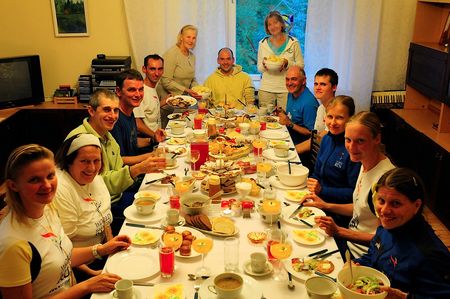 Mrs Koodi prepared for us an extemely delicious dinner. There were so many different things, and all of them were very good. We ate a lot...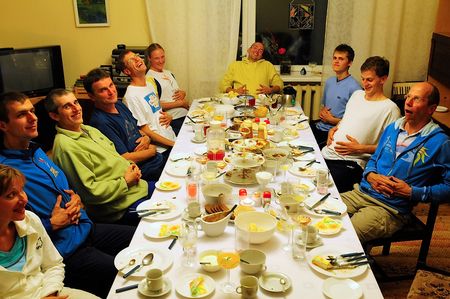 We hope to come back here next year. Thank you for the great hospitality!
---
Distance: 107 km
Team Members:
Apaguha Vesely (Czech Republic), Roos de Waart (Netherlands), Zoltan Theobald (Hungary), Vladimir Salnicov (Moldova), Pedja Knezevic (Serbia), Predrag Trkulja (Croatia), Chanakhya Jakovic (England), Sumahat Strohn (Germany), Chintamani Nordmeyer (Austria), Tarani Nordmeyer (Austria), Sangkeertan Nordmeyer (Austria), Gaura Nordmeyer (Austria), Finish runners
Harmonemail:
You can send a message to the runners or read the messages.
Gallery: See more images!