Greece 25 July: border Bulgaria/Greece - Perea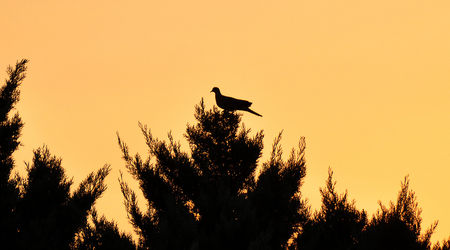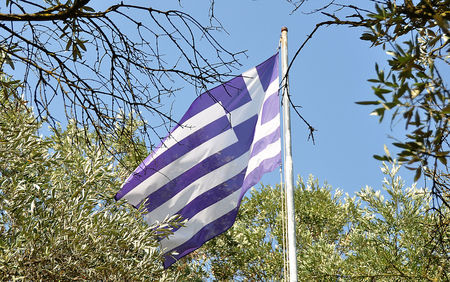 Welcome to Greece!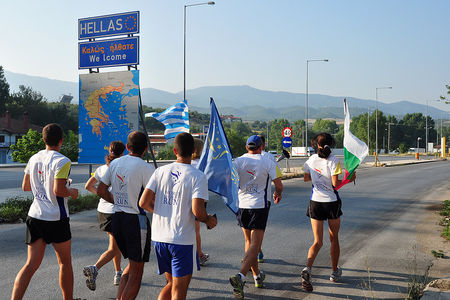 Early in the morning our team left Bulgaria. Again a big Thank You for the hospitality and all the friendship!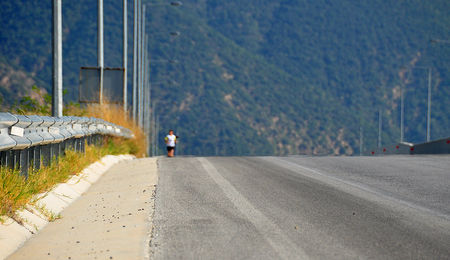 ...it was a long distance to Thessaloniki. The sun was burning down without compassion...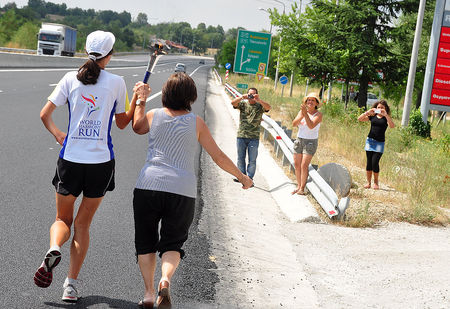 ...small meetings along the way cheered us up...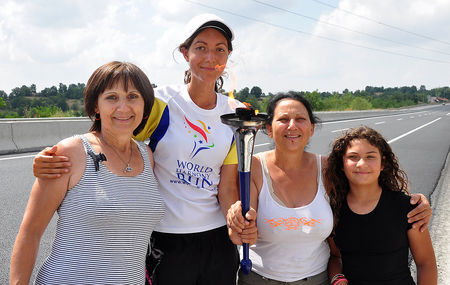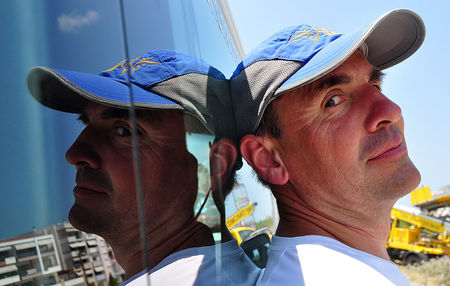 ...self reflection?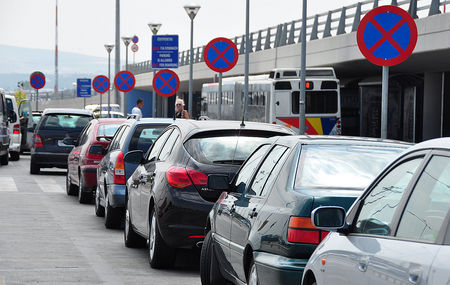 ...we welcomed new team members at the airport. Fortunately we found a place to stop, as the no-parking signs marked clearly the area for picking-up passengers...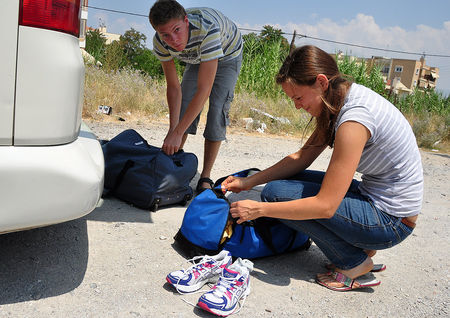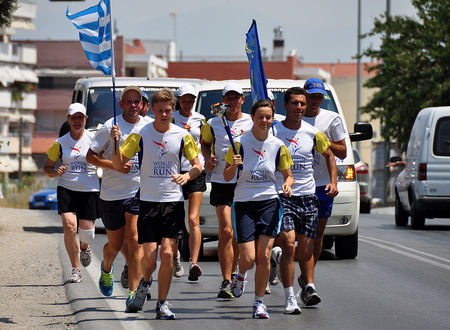 ...after a long run to Thessaloniki we reached Perea.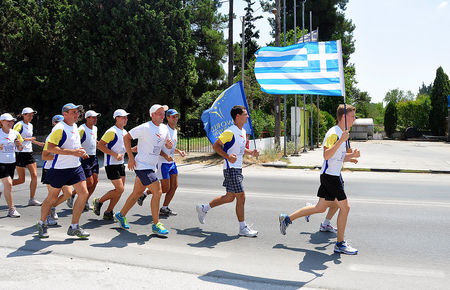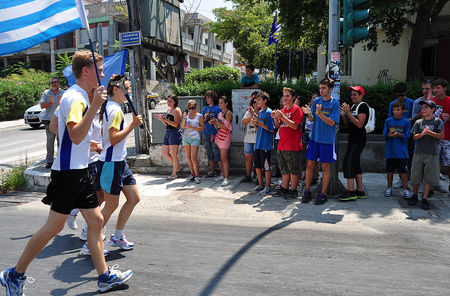 ...a group of children awaited us...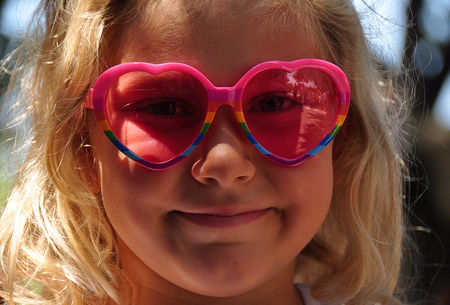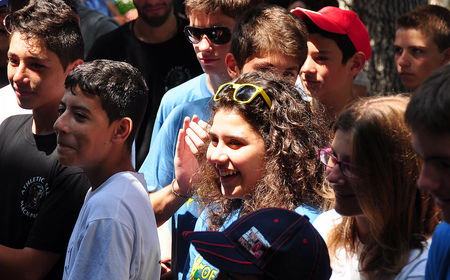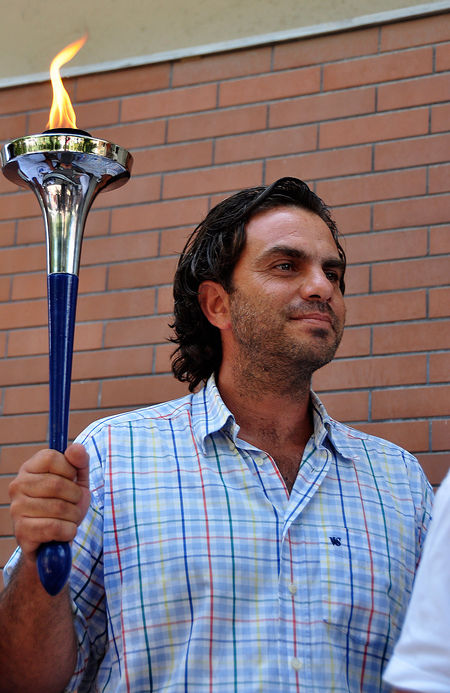 Mr. Jannis Tsakmakas welcomed the team...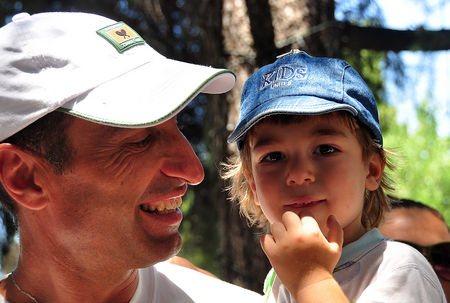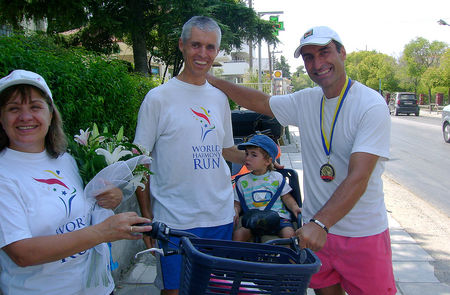 Kostas, our good old friend of the World Harmony Run in Greece.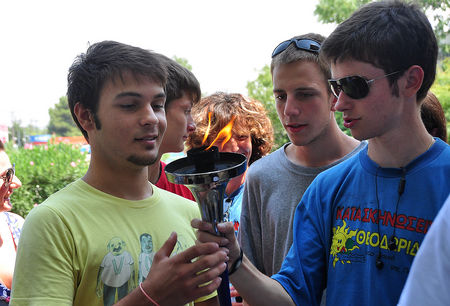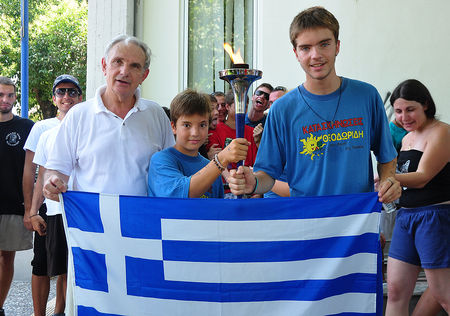 Mr. Joanis Aleksandris, the mayor of Perea, welcomed us with kind words...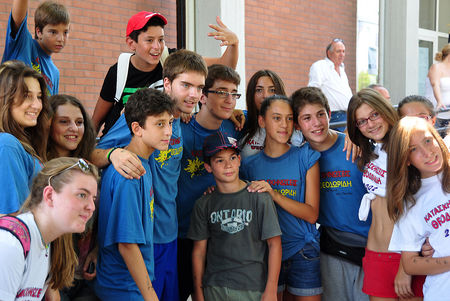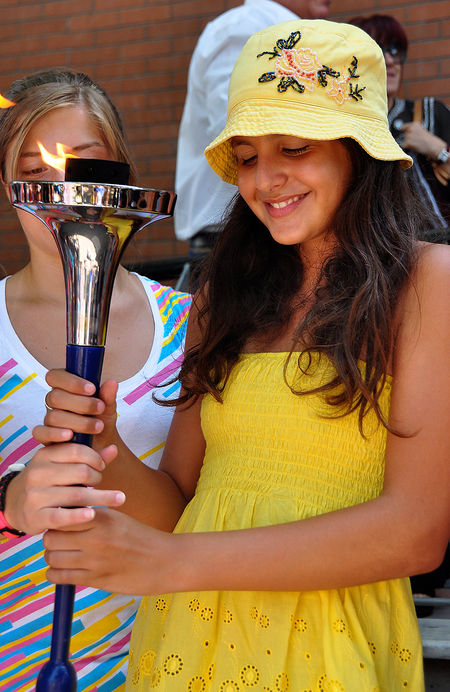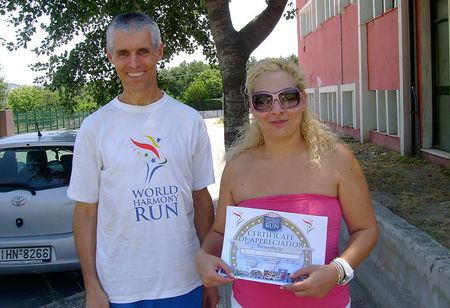 Thanks to Maria Joanu for organising!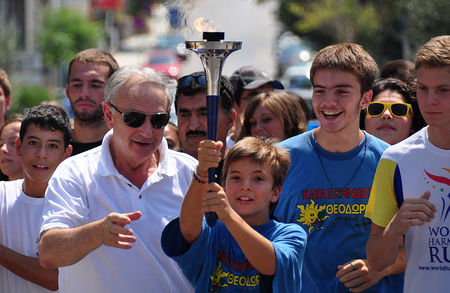 After a short presentation the mayor led the children for quite a long run down to the Sea.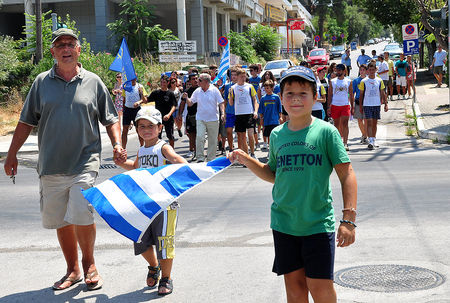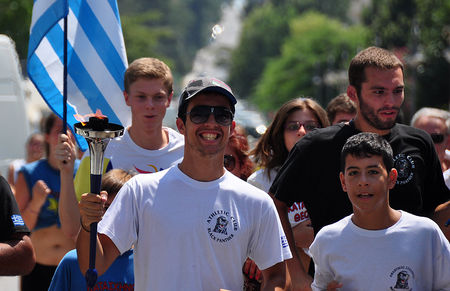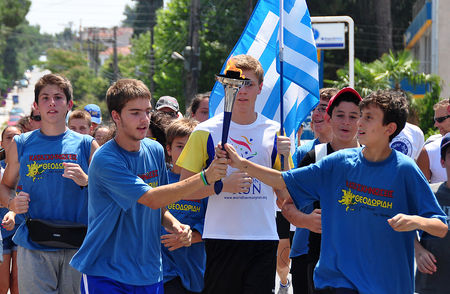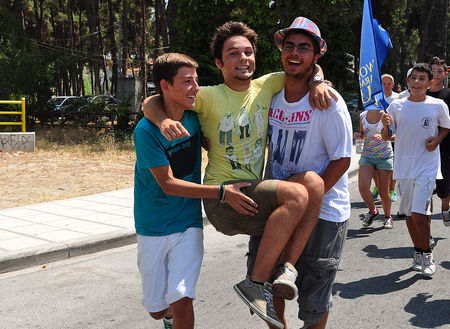 ..some run, some walk and some find other ways of transport....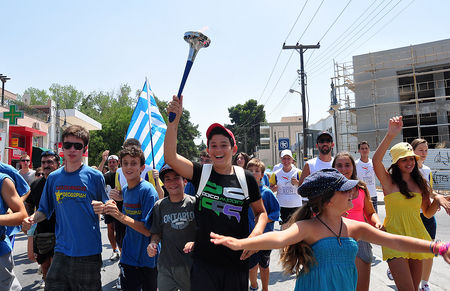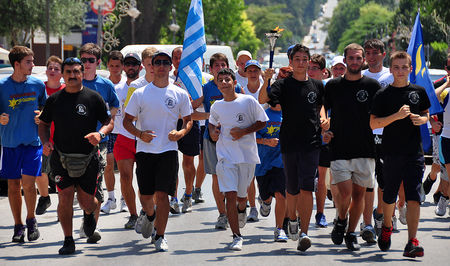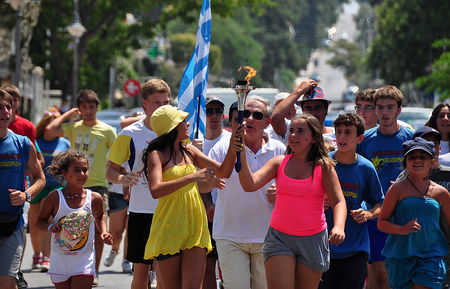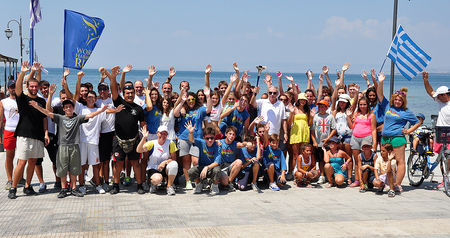 ...a group picture taken offered a welcome break from running in the heat,..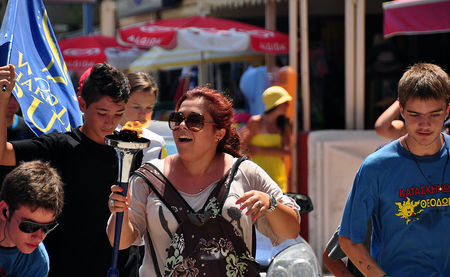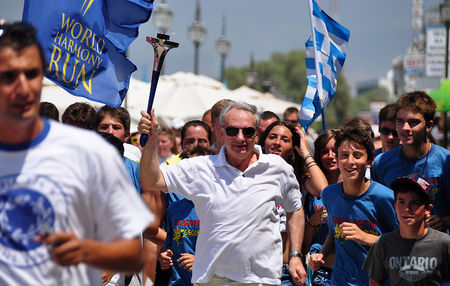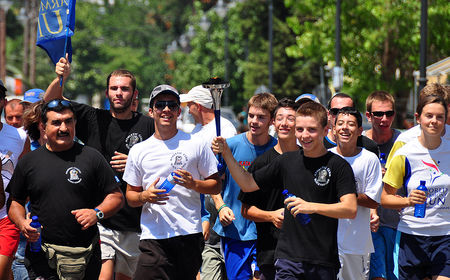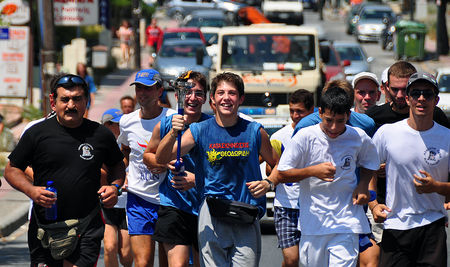 ...after reaching the sea shore we went up the hill. The ranks got significantly thinned-out as it was a tough climb...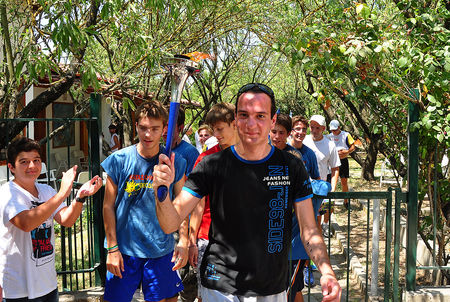 Nevertheless, we reached our final destination: Mr. Panajotis Trokanas carried the torch into the camp Kataskinosis Teodoridi.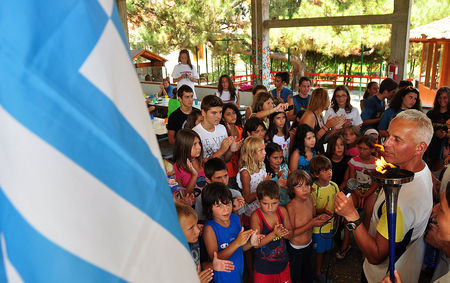 ...a short presentation...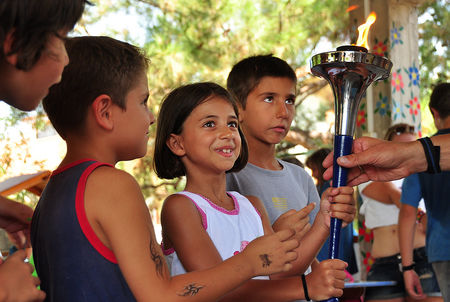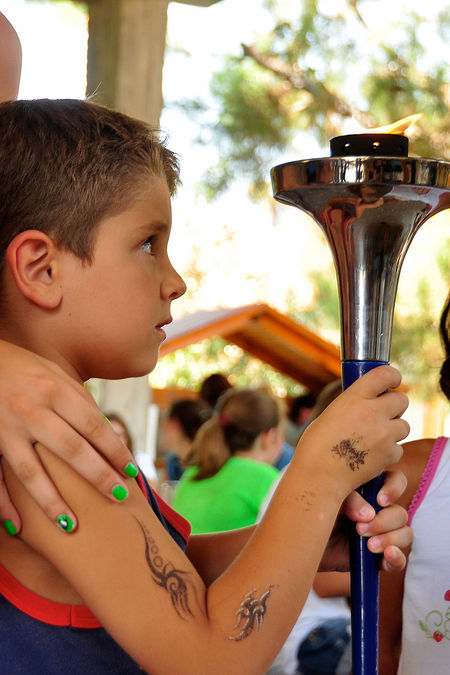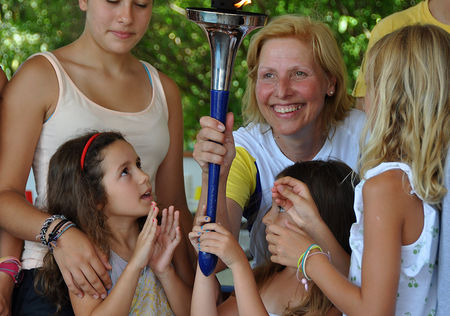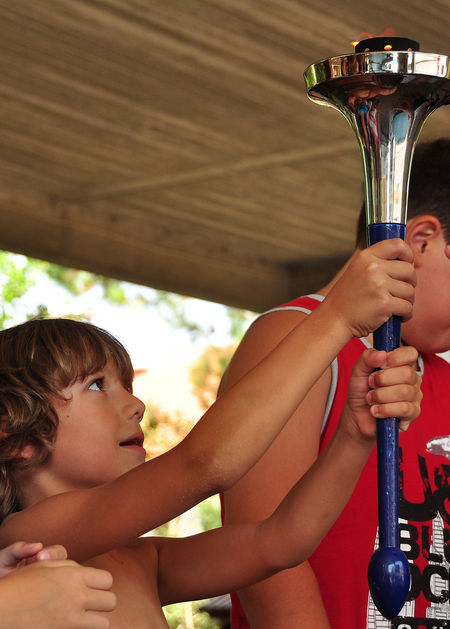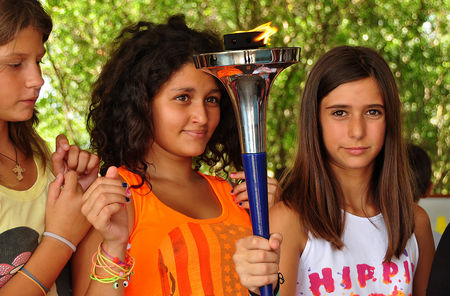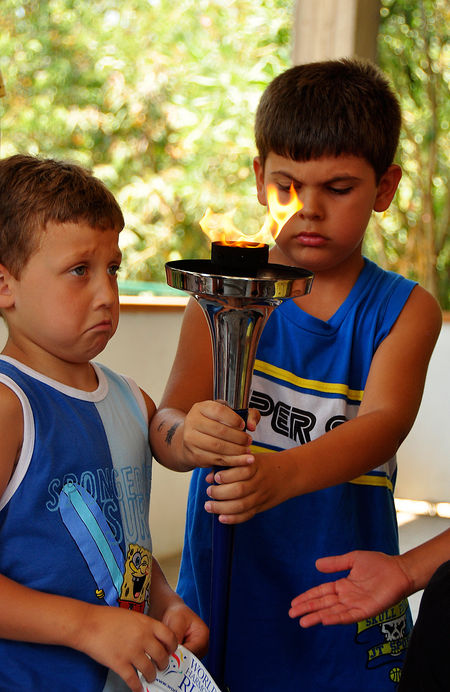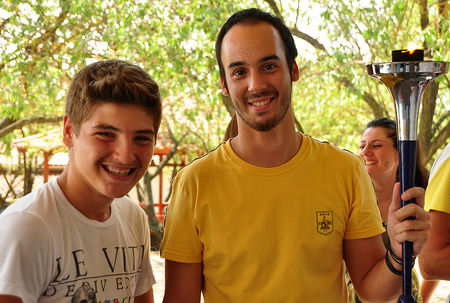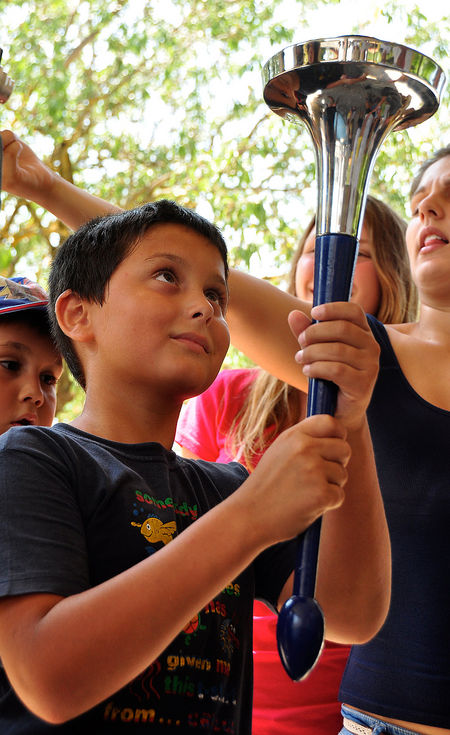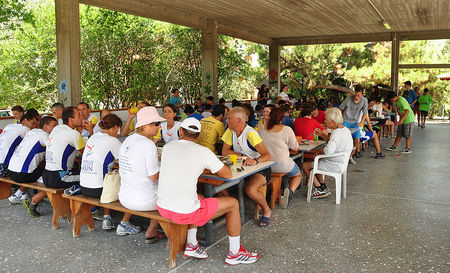 ...we were treated for accommodation and great food! A real Greek holiday!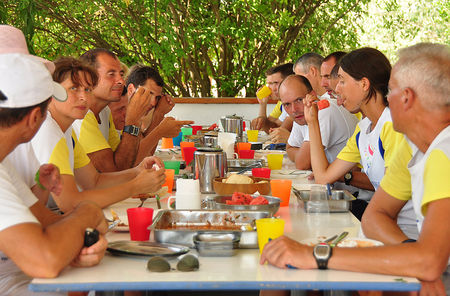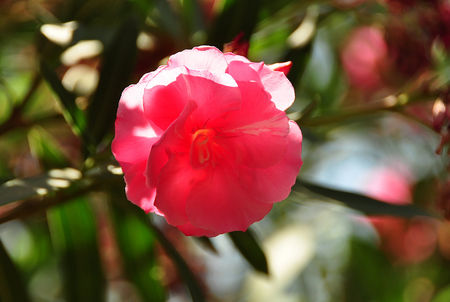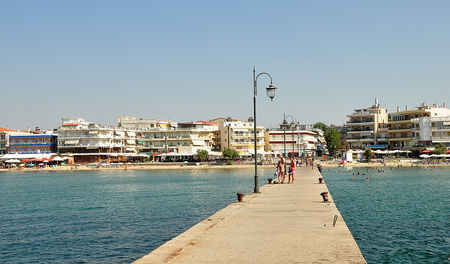 ...in the afternoon we took a few hours off and enjoyed the great Mediterranean Sea plus a football game with the kids...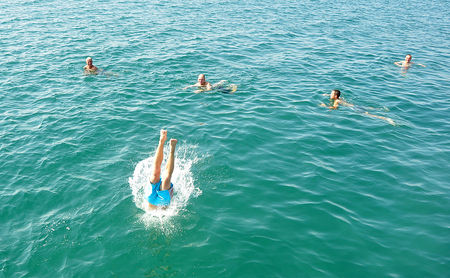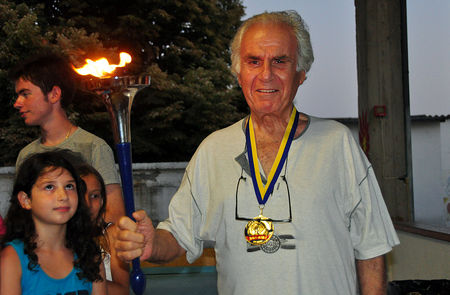 Mr. Aleksandros Teodoridis received the torch bearer award! "Thank You" to you and your daughters for the good work with the children and the great hospitality!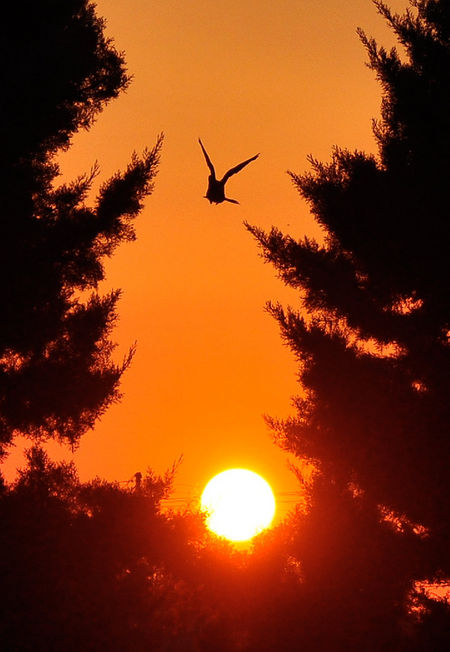 Good night Greece!
---
Distance: 127 km
Team Members:
Dipavajan Renner (Austria), Sandro Zincarini (Italy), Sumahat Strohn (Germany), Vladimir Ilyasov (Russian Federation), Barbora Tabackova (Slovakia), Mladen Vujaklija (Croatia), Dennis Gribok (Luxembourg), Namitabha Arsic (Serbia), Sukhada Korshunova (Russian Federation), Andi Schmitz (Germany), Richard Pethö (Hungary), Michael Aurenhammer (Austria), Sandra Aurenhammer (Austria), Greek runners
Harmonemail:
You can send a message to the runners or read the messages.
Gallery: See more images!