Ireland 30 April: Belfast - Kells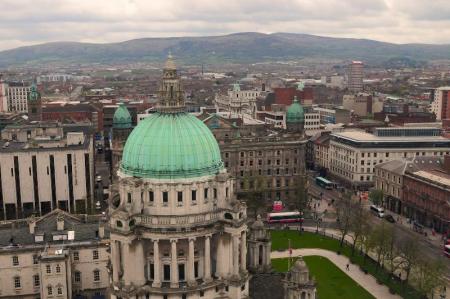 After a good night's sleep we visited Belfast City Hall, beside which a huge carousel called the Belfast Wheel has been erected. The wheel towers over the surrounding cityscape, affording a fantastic view of Belfast City and its surrounding hills.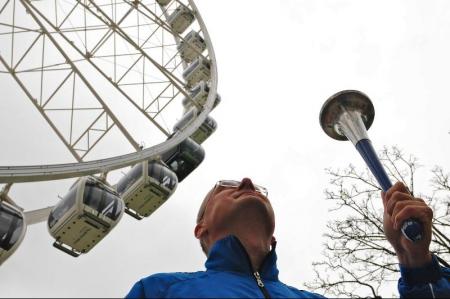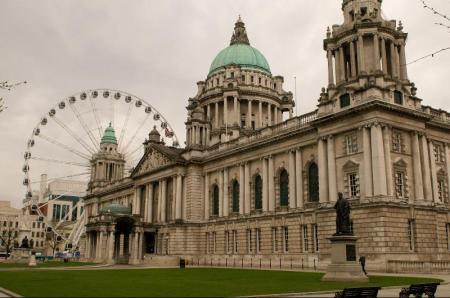 We would like to thank the World Tourist Attractions team at the Belfast Wheel for giving us complimentary passes.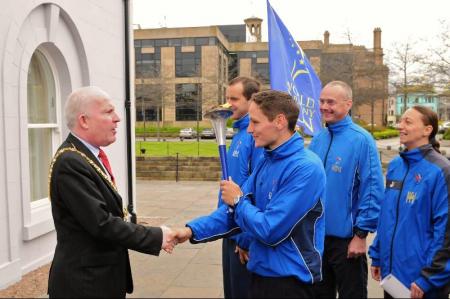 From the city centre, we made our way to the Docks of Belfast for a meeting with the Lord Mayor of Belfast, Jim Rogers. Lord Mayor Rogers gave us a warm welcome upon arrival.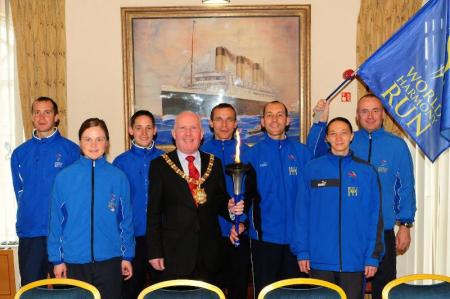 As an active member of the Sport Committee in Belfast, he expressed his sincere admiration for the idea of running in order to advocate peace and harmony. Upon holding the torch he specifically expressed his wish for harmony in the Middle East. He saluted us wholeheartedly in carrying the message of Peace and Harmony.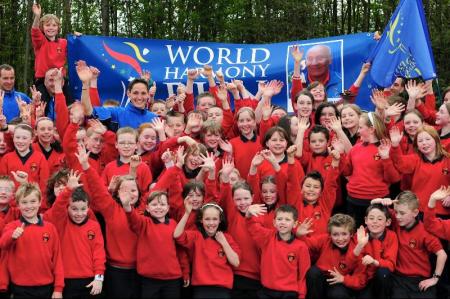 From Belfast we travelled onwards to Armagh where we visited Saints and Scholars Primary School. The children gave us a great welcome as we ran into the assembly room. They were all sitting down together, in a sea of red.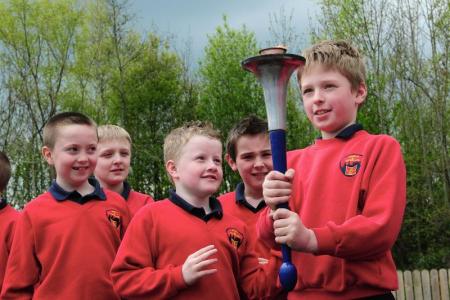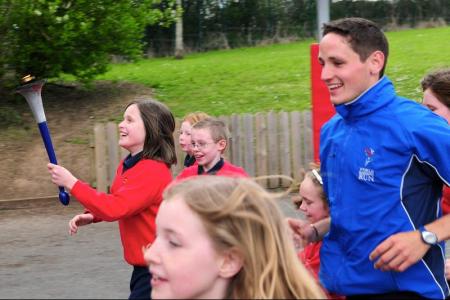 The children burst into life as soon as we stepped out onto the playground. Their faces lit up as they held the torch and made a wish for Harmony. Soon after, they were running around with big smiles and lots of laughter.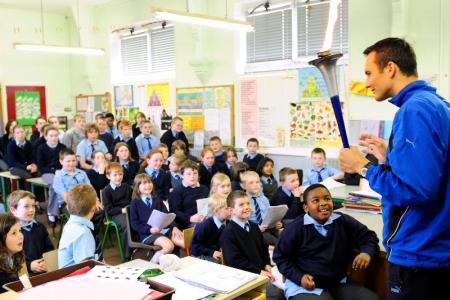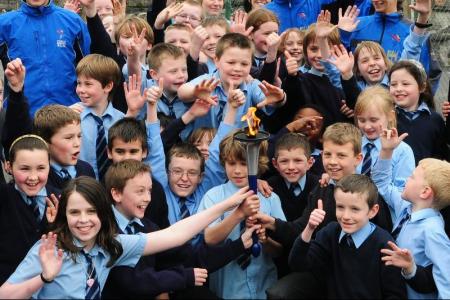 We managed to arrive at the Model school in Monaghan shortly before the school day ended. As we entered the assembly room the children were in the middle of a choir practice and singing brightly. Ondrej then gave a condensed but inspirational presentation to the attentive children before we gathered outside and passed the torch to each student and then, of course, did a spot of running.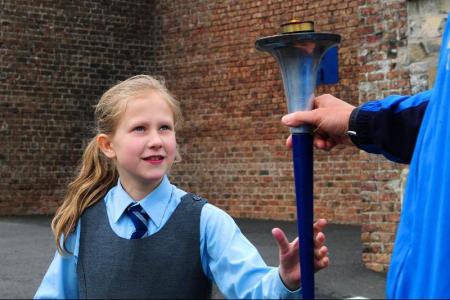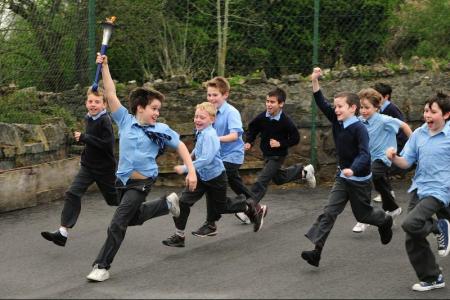 The children were delighted to race around the playground a few times before racing off to catch the bus home! They were full of enthusiasm and joy... just the way kids should be!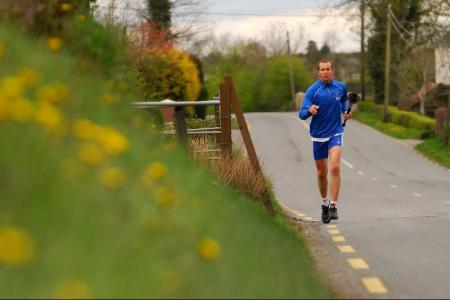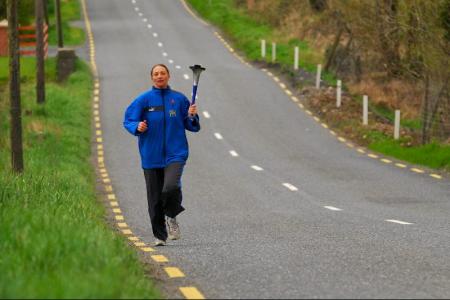 For the most part of the day the sky was overcast but very pleasant for running. We ran on country roads through undulating hills with endless fields of lush green grass.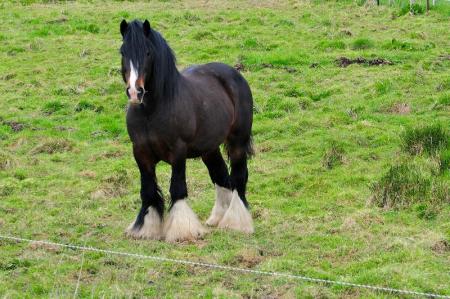 Some fields were dotted with many sheep and newborn lambs while others had lovely shire horses. We arrived in the town of Kells that evening after a busy day on the road. At our hostel Gary, one of the Irish coordinators, cooked us up a big feed of pasta and salad before we settled down for the night.
---
Distance: 160 km
Team Members:
Ondrej Vesely (Czech Republic), Marc Schrader (Germany), Stefan Ehrenfellner (Austria), Jarek Werner (Poland), Evelyn Schmedemann (Germany), Kamila Hozlarova (Czech Republic), Colm Magee (Ireland), Rosta Wagner (Czech Republic)
Harmonemail:
You can send a message to the runners or read the messages.
Gallery: See more images!