Macedonia 6 August: Ohrid - Struga
Today, with only one ceremony to put the kilometres towards, the team looks forward to relaxing beside a mountain lake.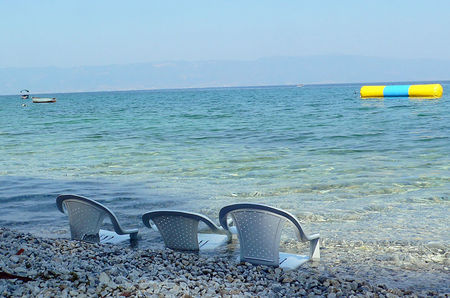 Three chairs, fit for three sweaty runners.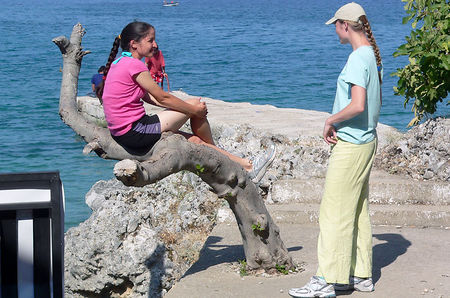 The girls switch very easily into "unwind".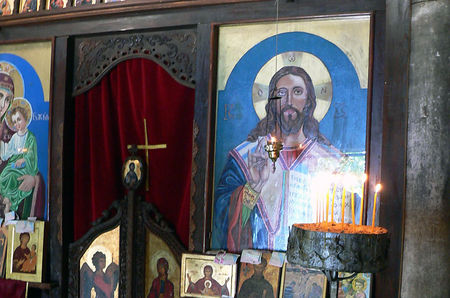 A bobbing boat-ride across crystal waters allows us a glimpse of a 13th century monastery, attended only by women.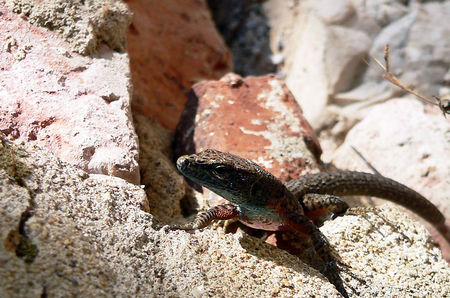 This little guy was a ham for the camera - no doubt because he noticed his technicolour dreamcoat and wanted to offer us the thrill of its brilliance.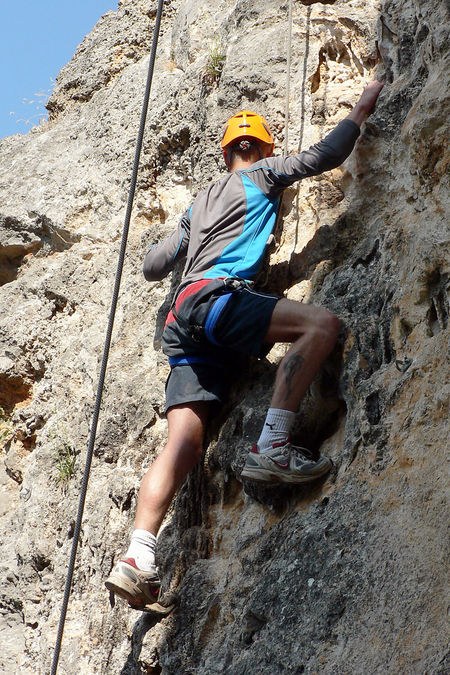 Daniel gets his first climb, on his last day with the run.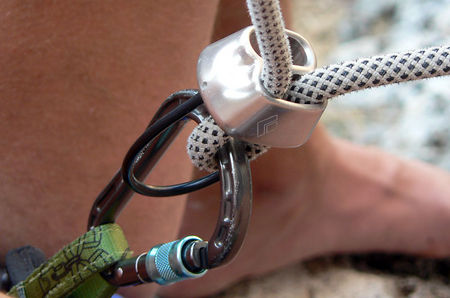 Harness expertise.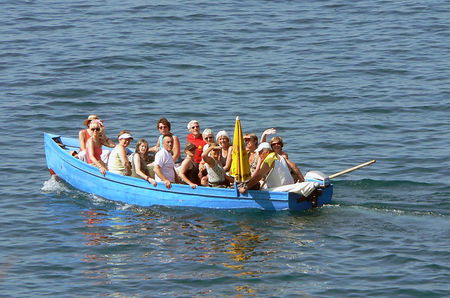 Spectators, watching the climbers making their way up.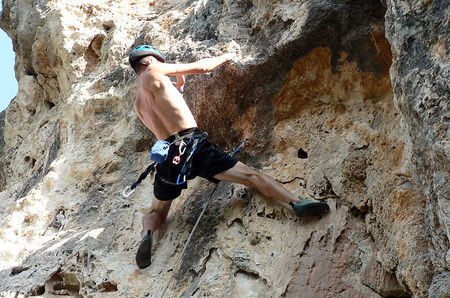 Ekalabhya scales a tricky part, never giving up.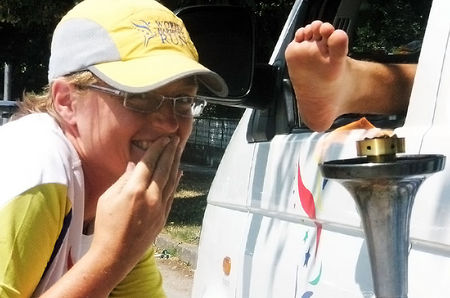 Sarah pays Martin back for putting pictures on the internet of her sleeping.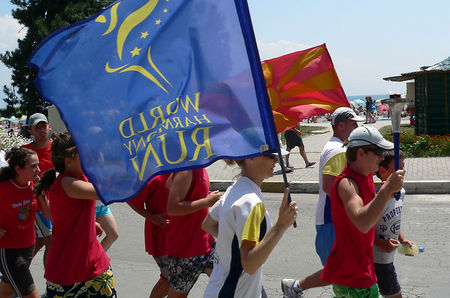 Runners from a lakeside camp lead us into their domain.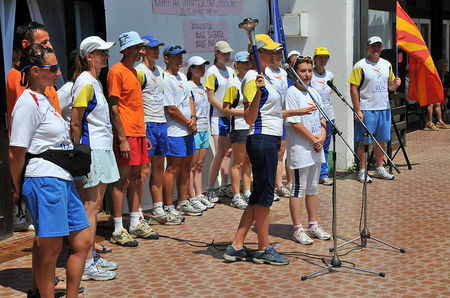 We play the guessing game: What country am I from? The camp kids guessed us, everyone.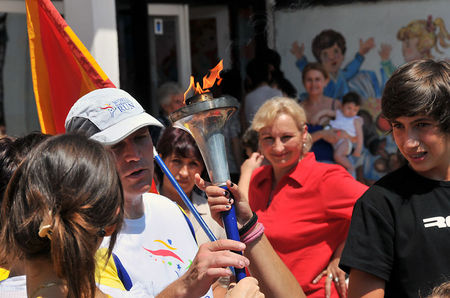 Our regional coordinator Zoran is a fine example of Dedication and Enthusiasm, thanks!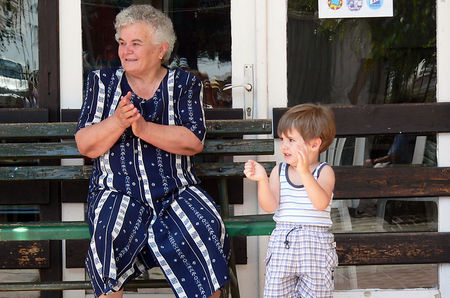 Clapping along with the WHR song.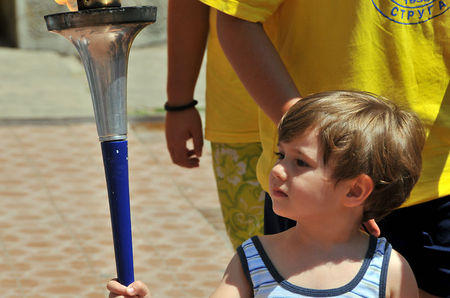 Noble.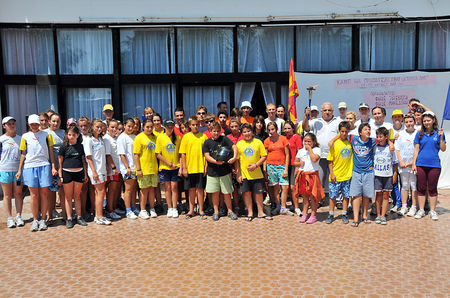 One giant happy family.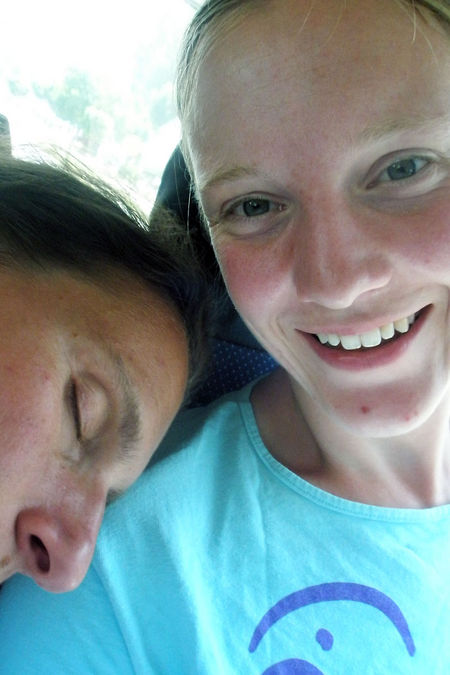 A shoulder when needed.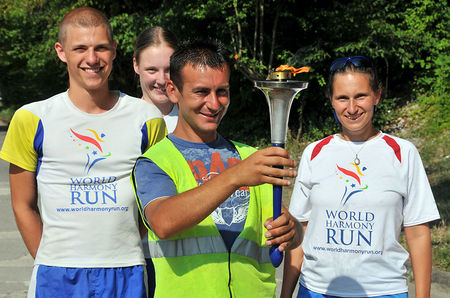 A gatekeeper stops the team to insist that he, too, can add his wish to the torch.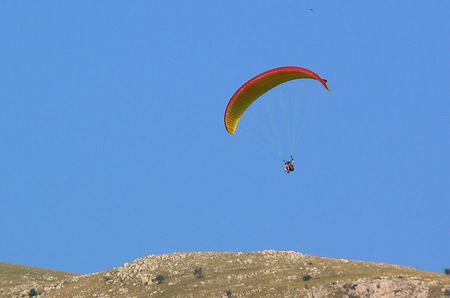 Maria in the sky with diamonds.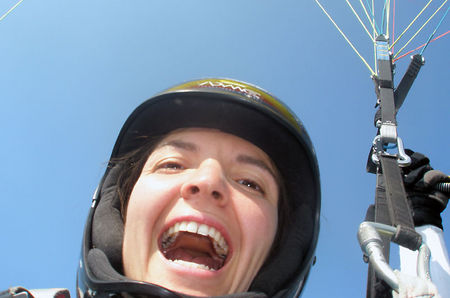 Loving every minute of it, obviously. Same thing - last day, first fly.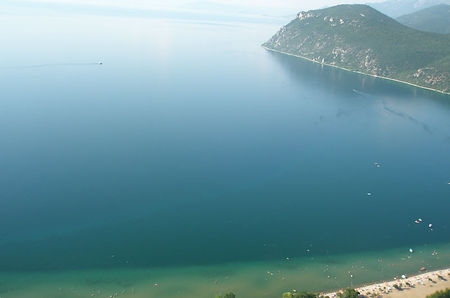 The view from a twirling paraglider.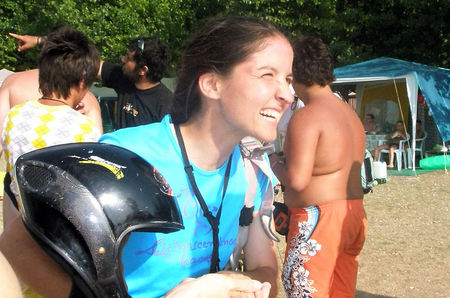 Happy landing.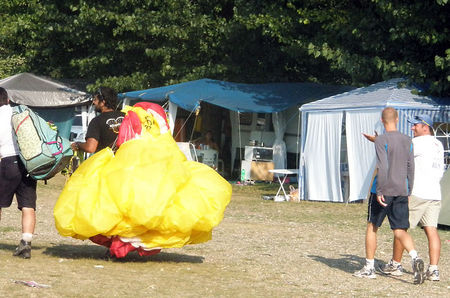 Next! What a great day. Thank you everyone...
---
Distance: 15 km
Team Members:
Martin Leitner (Austria), Daniel Schenke (Germany), Emese Gero (Hungary), Ildiko Kuremski (Hungary), Sarah Newton (Canada), Maria Latinova (Bulgaria), Vladimir Balatsky (Ukraine), Roos de Waart (Holland), Gabi Belzona (Czech Republic), Godavari Hajkova (Czech Republic)
Harmonemail:
You can send a message to the runners or read the messages.
Gallery: See more images!