Moldova 28 May: Comrat - Chisinau
After a good night's rest in Comrat, we departed from the city running with about 10 enthusiastic kids. There was also a dog that ran with us for about a kilometer. He was barking joyfully all the time and running alongside us. He couldn't keep up with us and finally said his last bark and promptly lay down to rest and catch his breath.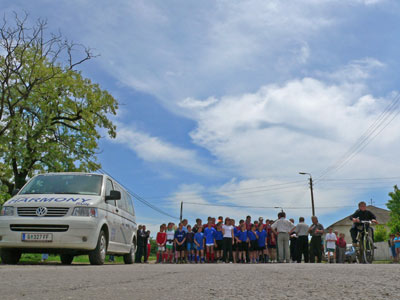 Our day started beautifully: great start, nice weather and only a dozen ceremonies to attend on the daily schedule. A piece of cake!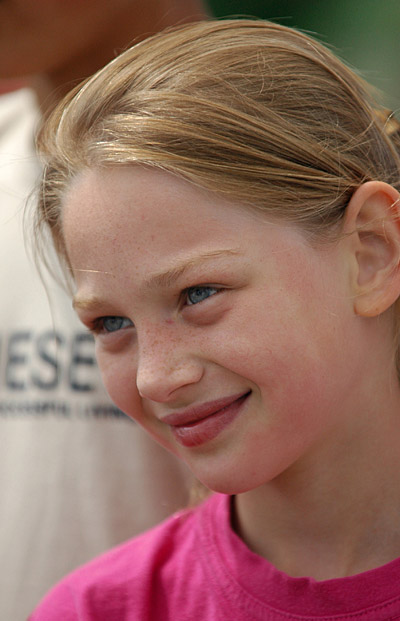 A few kilometres after Comrat, we entered the village of Bugeac. We were welcomed by a new group of children who greeted us with fragrant flowers. They ran with us until the very outskirts of their hilly hometown.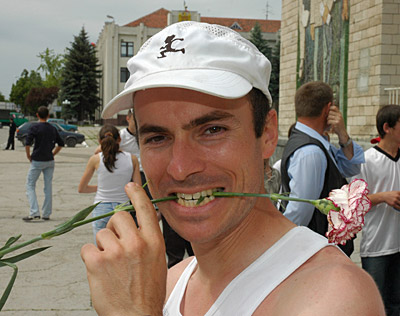 Later in the morning, in the downhill village of Ciucur-Mingir, we met the mayor, the director of sports and the director of the athletic club. We were all moved by their heartfelt words and they couldn't wait to hold the torch and run with us. They said they should have brought their running shoes and then they would have run further. Even so, they ran with us the furthest of any representative we have met in Moldova so far.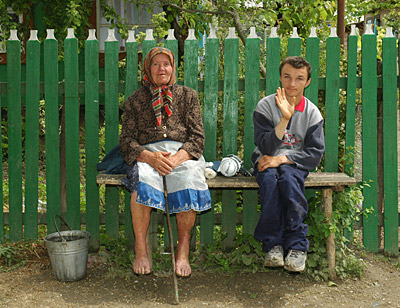 In the bigger town of Cimisilia, a dozen teenagers led us to the karate club where more people were waiting to meet us.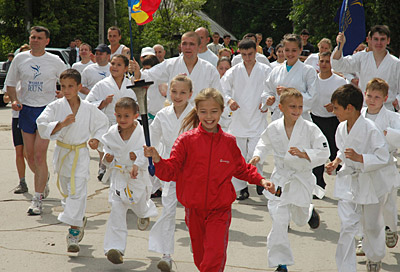 It was actually about 30 to 40 of them who ran a kilometre with the World Harmony Run torch and proudly held their nation's flag.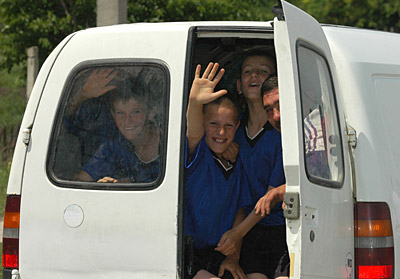 Before leaving the town, we had a short break in Georgy's parents' house (Georgy is a local runner from the Sri Chinmoy Marathon Team). His mother and father warmly welcomed us with a tasty cherry drink as well as few homemade cheese and cabbage pies.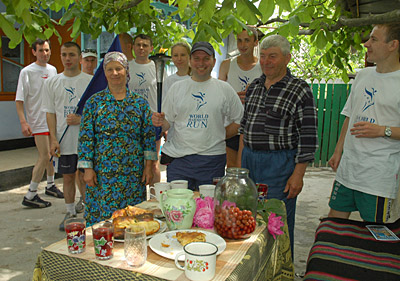 We resumed our journey with a content belly. To give us even more joy, two horses came out of their field to gallop ahead of us on the road. The geese were restless, but the herd of sheep did not care much for all this agitation. Before us, open spaces of the Moldovan countryside. On the side of the road, a boy was riding a white horse without saddle with a free brown horse on his right. They followed us for quite some time and the boy held the torch before going back to the town.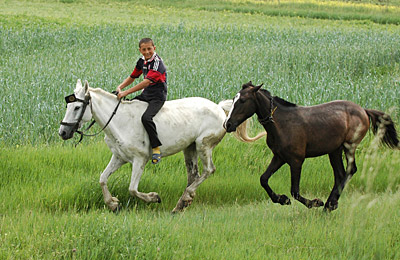 So far Moldova has really impressed us: so many children came to run for harmony and joy that as a matter of fact, it has been very rare to see a runner holding the torch all by himself on the road.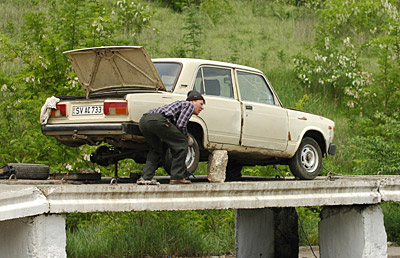 The people are simple in the mostly rural country. They have a good heart and gladly offer the little that they have to greet us.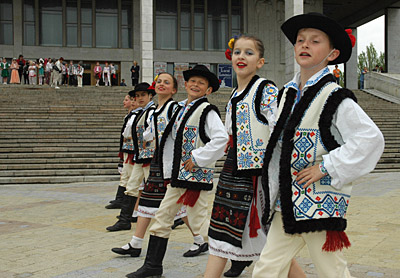 They have humble homes, with green decorated fences most of the time. It is usual to see many people standing on the street, sitting on a chair close to the road or simply on a bench. The women and girls alike very often wear traditional headscarves.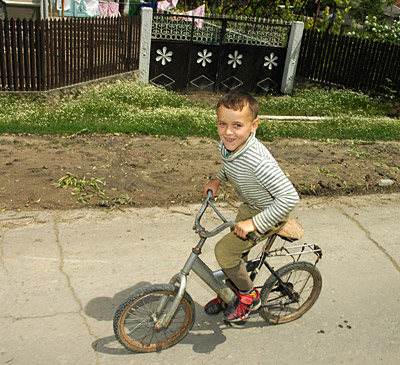 In Ecaterinovca, a group of children eagerly waited for us. They were jumping in anticipation.
In Hancesti there was a bigger ceremony. We enjoyed folk dancing and singing and were offered a fantastic large lunch.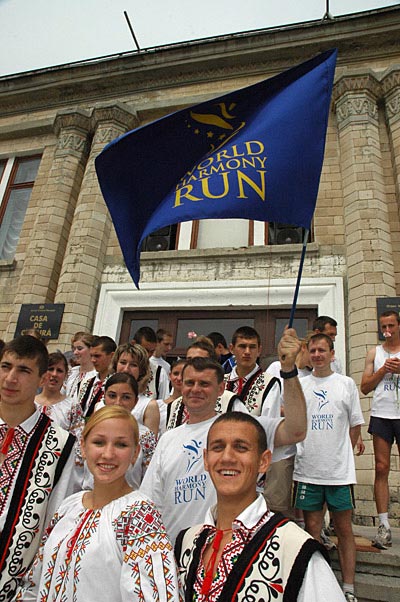 We finally arrived in the capital, Chisinau, mid-afternoon, filmed by Moldovan national television.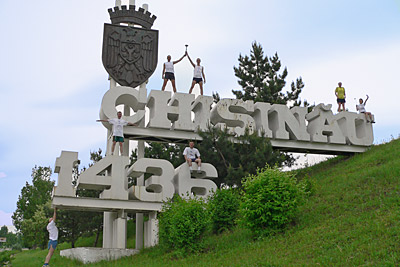 As we took part in the ceremony in front of the Opera and Ballet building, which included some more dancing and singing, the crowd grew larger. Sadly, the rain also grew stronger but the programme eventually drew to a close. It was time to enjoy a hot shower and a nice dinner to finish our day.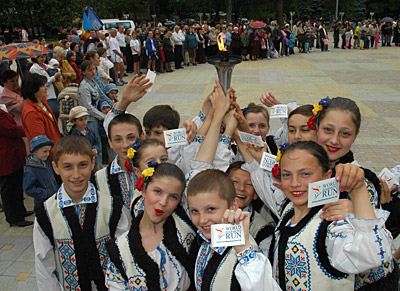 ---
Distance: 110km
Team Members:
Andrea Kevei (Hungary), Dipavajan Renner (Austria), Mark Collinson (England), Martin Leitner (Austria), Mikael Vilpoux (France), Nataliya Lehonkova (Ukraine), Ondrej Vesely (Czech Republic), Petr Machacek (Czech Republic), Valentine Bebik (Ukraine)
Harmonemail:
You can send a message to the runners or read the messages.