Moldova 29 May (Team 2): Chisinau - Stefan Voda
Another great day in Moldova. In the morning we started running from the same square we had finished the day before. The start was different today, since we had split up the European WHR team into two smaller teams again.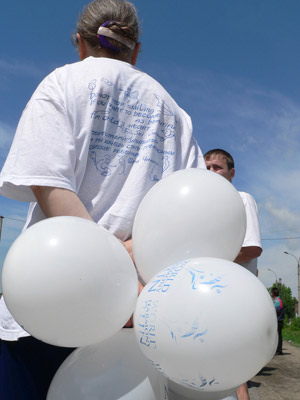 After saying good-bye and wishing each other all the best, our friends from the other team went north and our team headed off towards the east of Moldova where tomorrow we will cross the border to Ukraine. No less than 16(!) meetings were scheduled today; it promised to be a very busy day for us.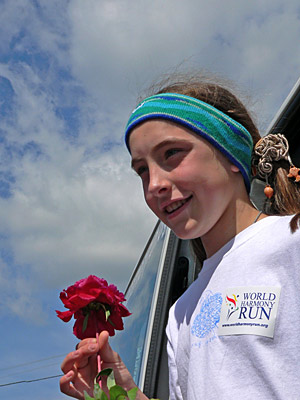 Every 5 to 10 km, children with flowers would wait for us and they ran most enthusiastically with us for a while.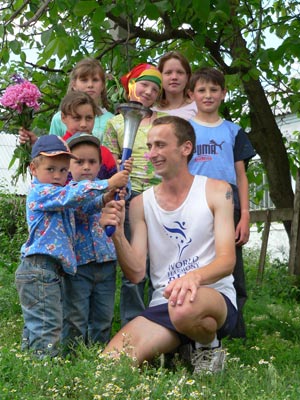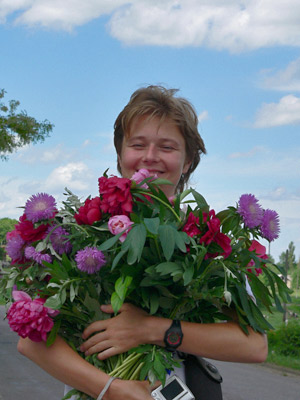 Some of them even accompanied us to the next village where again a group of children would waiting for us. Around noon we saw some great singing performances in the theatre of the town of Anenii Noi, before tucking into some well deserved lunch.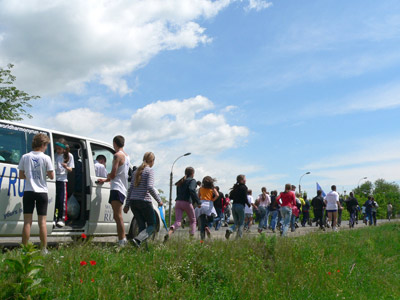 The road we travelled revealed to us the hidden beauty of the Moldovan country side. A constant change of hills, rows of trees along the road and endless green fields. Simply beautiful to run there.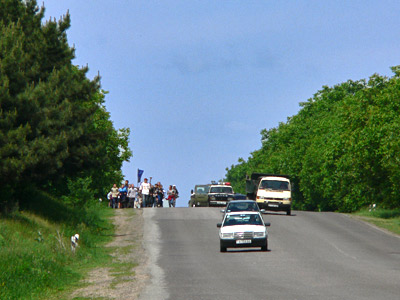 In the afternoon we were recieved in Causeni by the representative of the Sports Department of the Region. He led us to the local sport station where children sang traditional songs for us . Afterwards they invited us to take a break and kindly offered us some snacks and refreshments.
The last 15 km turned out to be the most enjoyable. Several groups of children were waiting along the way. Every 500 m more kids would join the runners. Some were riding their bikes, but the desire to run was so great that simply the Harmony Runners took over their bike so the children could run with the torch!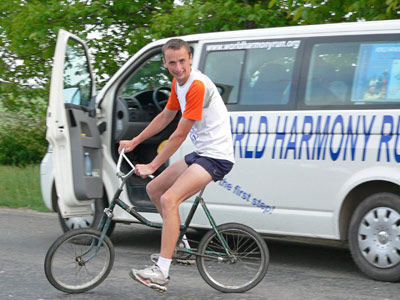 There we met Gill, a nice and self-giving girl from Virginia, USA who works for the Peace Corps. She teaches children English and had been here already for two years and will stay for another year.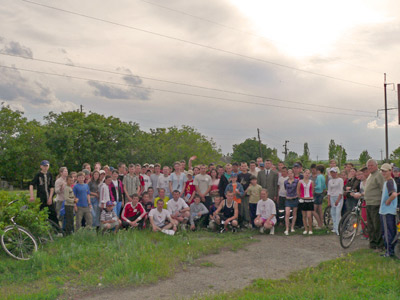 A girls' ensemble sang us a song and so we also sang them our World Harmony Run song.
It was very hard to leave but we had to cover another 10 km until our final destination.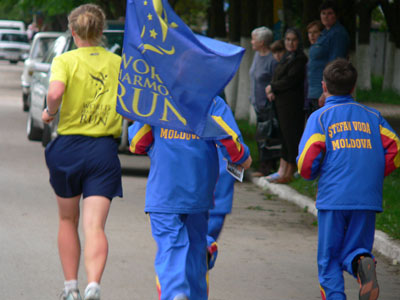 In Stefan Voda the Major warmly greeted us and after our presentation and few nice words we were shown around in two different museums.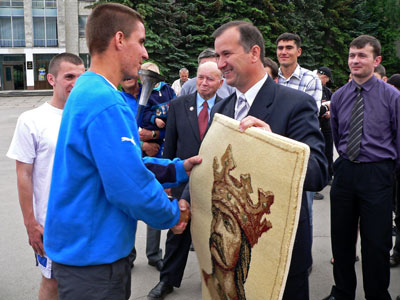 Before having dinner in a the Restaurant 'Europe' a group of highly talented dancers showed us their skills. The clock showed 22:45 when we finally arrived at our accommodation. What a day!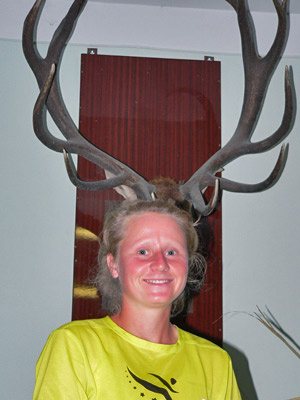 ---
Distance: 95km
Harmonemail:
You can send a message to the runners or read the messages.