Moldova 19 July: Nisporeni - Leova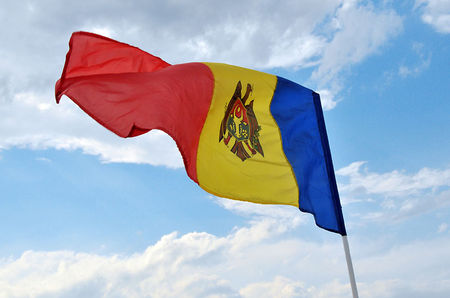 Another day on our Moldovian adventure! 90 km of dusty roads ahead of us...
Încă o zi de aventuri în Moldova! Avem în faţă 90 km de drumuri prăfuite..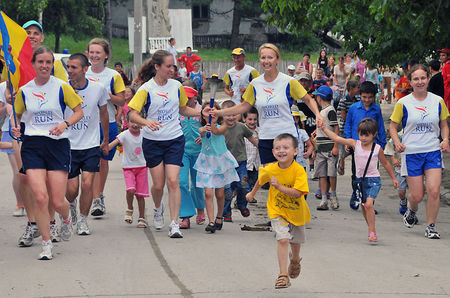 ... with an enhanced international team (seven more runners arrived last night...), our great experience continued...
... cu echipa internaţională întărită (noaptea trecută ni s-au alăturat încă 7 alergători), experienţa noastră a continuat...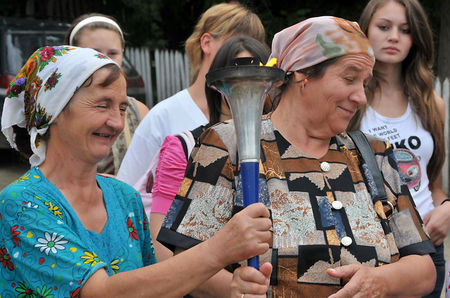 hearty people...
oameni de inimă...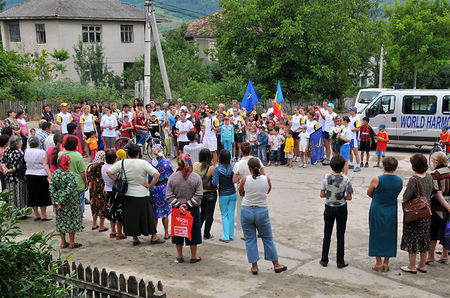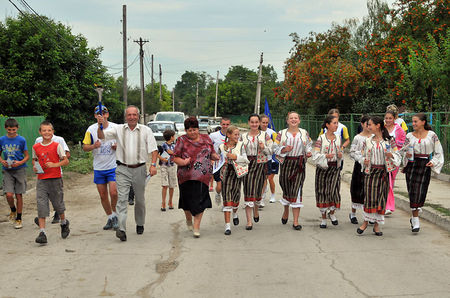 enthusiastic runners...
alergători plini de entuziasm...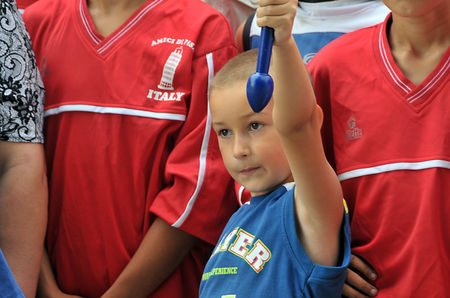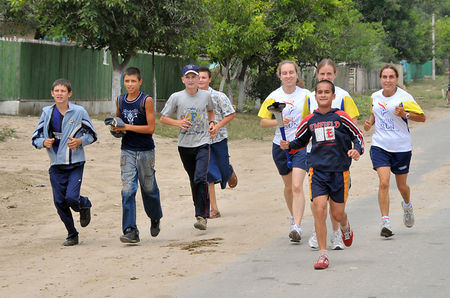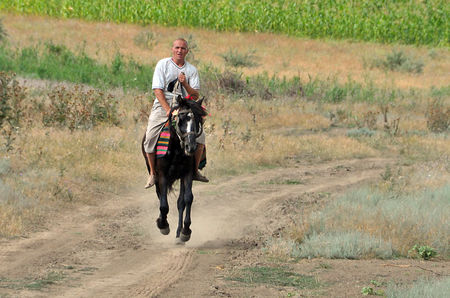 The traditional way to use the dusty roads...
Metoda tradiţională de parcurgere a drumurilor de ţară...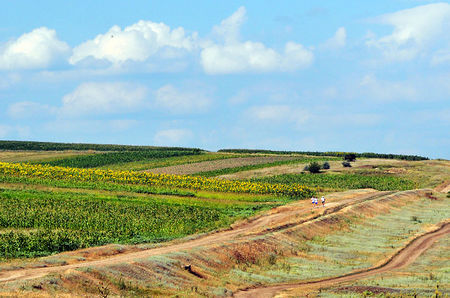 our way...
ruta noastră...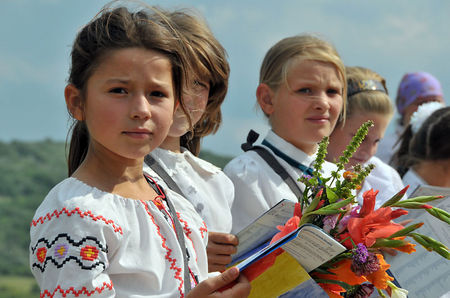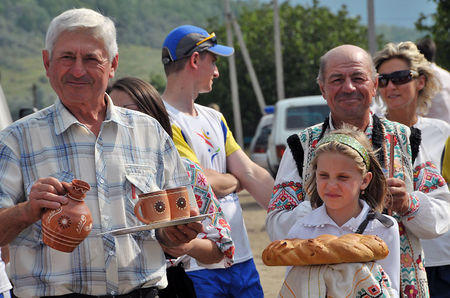 The usual welcome with wine, salt and bread...
Întâlnire cu nelipsitele vin, sare şi pâine...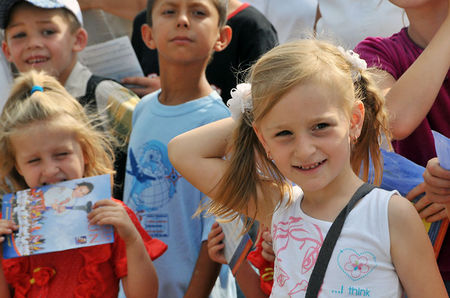 and smiling faces!
şi feţe zâmbitoare!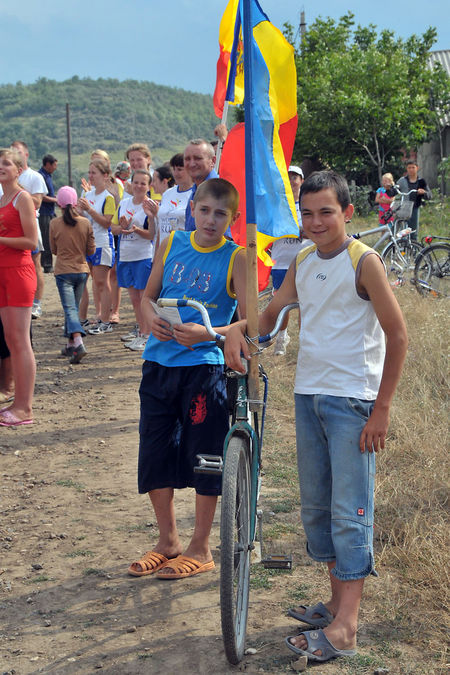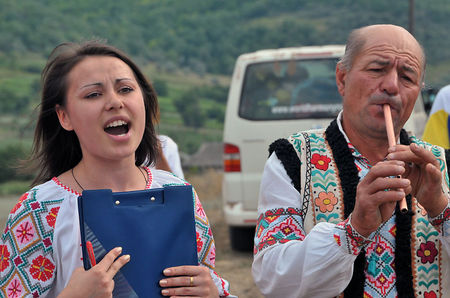 Nice singing and flute playing.
Un cântec frumos şi acompaniament la fluer.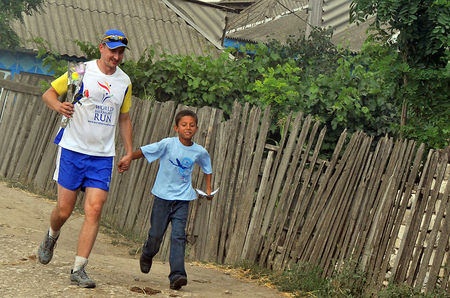 Who is helping whom?
Cine pe cine ajută?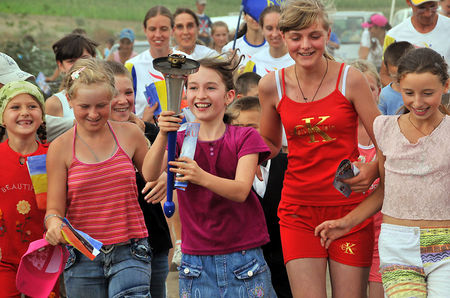 Take a step for harmony...
Un pas pentru armonie...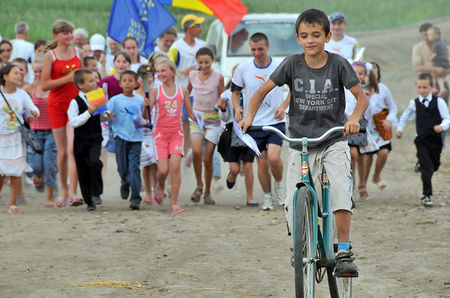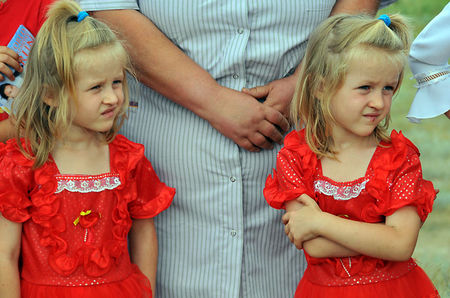 Twins.
Gemene.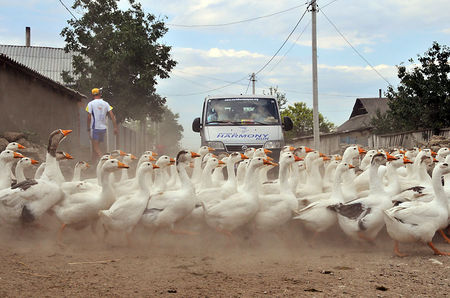 Natural obstacles slow down the run...
Obstacolele naturale încetinesc alergarea...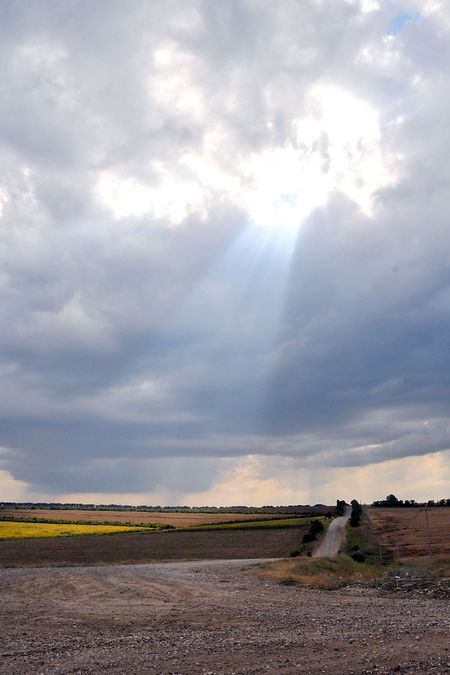 The countryside is amazing!
Este uimitor la ţară!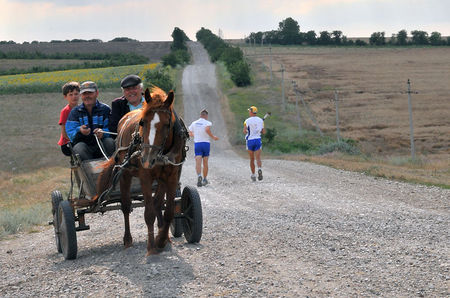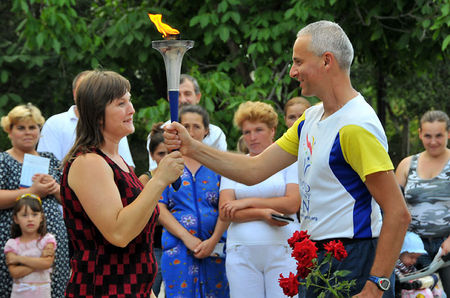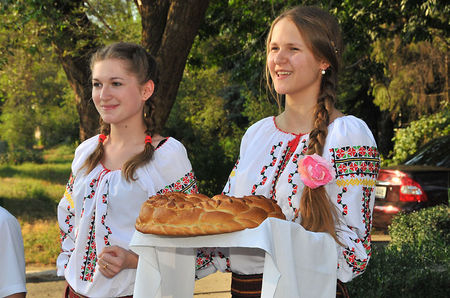 More bread!
Încă o pâine!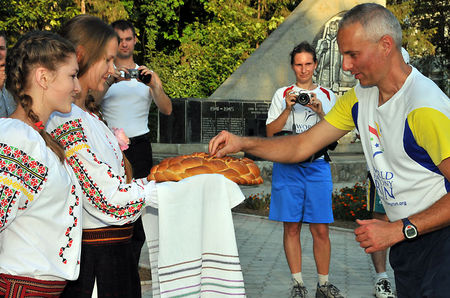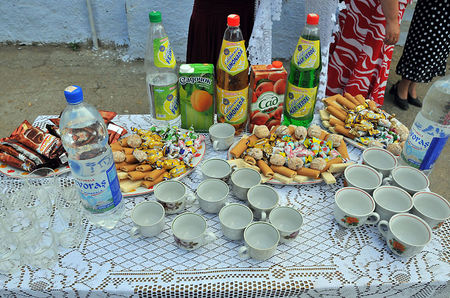 Hospitality is of tremendous importance in Moldova!
Ospitalitatea are o importanţă imensă în Moldova!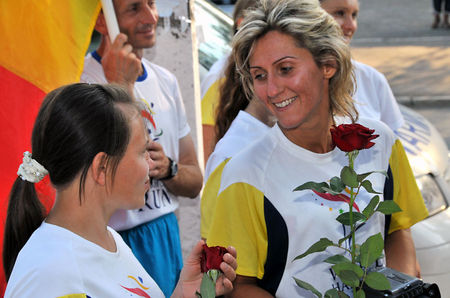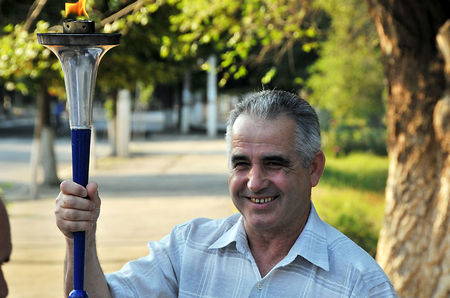 Thank you to our hosts :)
Mulţumim gazdelor noastre :)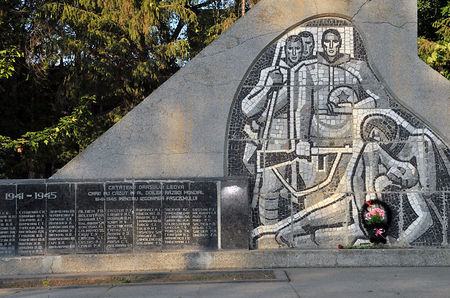 ---
Distance: 91 km
Team Members:
Martin Leitner (Austria), Matthias Eckerle (Germany), Olga Soboleva (Russia), Daniel Schenke (Germany), Jarek Werner (Poland), Radka Metelkova (Czech Republic), Vera Balonishnikova (Russia), Ghantika Hammerl (Austria), Behala Hammerl (Austria), Dipavajan Renner (Austria), Tirtha Voelckner (Germany), Emese Gero (Hungary), Judit Toth (Hungary), Marek (Czech Republic)
Harmonemail:
You can send a message to the runners or read the messages.
Gallery: See more images!