Portugal
World Harmony Run - Peace Run 
The World Harmony Run changed back to Peace Run, its original name! Please find further reports and pictures on the new website www.peacerun.org !
A WHR 2012 começa em Portugal!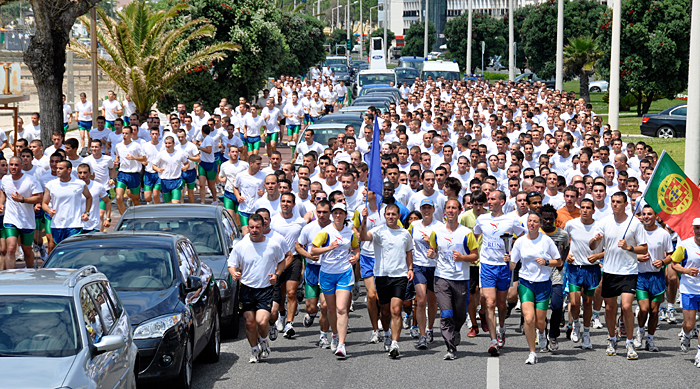 A Figueira da Foz irá receber a cerimónia oficial de abertura da  World Harmony Run em 2012! Mais de 300.000 corredores irão carregar a tocha flamejante por todos os países Europeus e irão ligar inúmeras escolas, comunidades e pessoas de todos os percursos de vida em amizade e harmonia!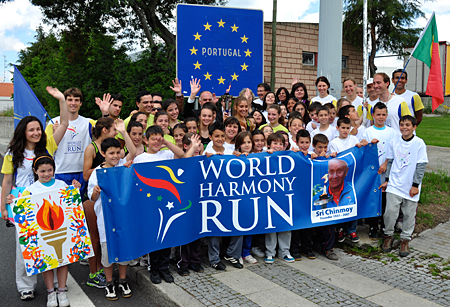 Junte-se à cerimónia de abertura em Portugal no dia  23 de Fevereiro de 2012 ou carregue a tocha em qualquer outra altura!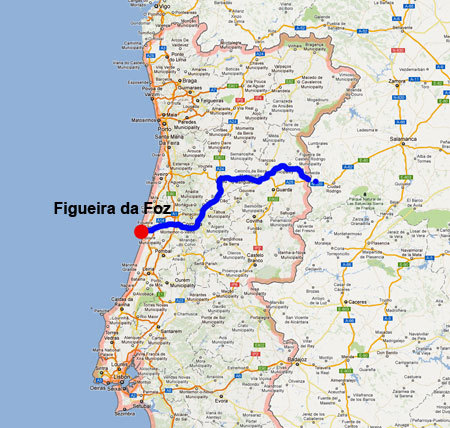 Seja parte deste evento global único e dê um passo pela paz!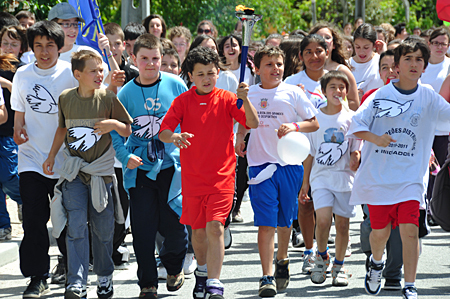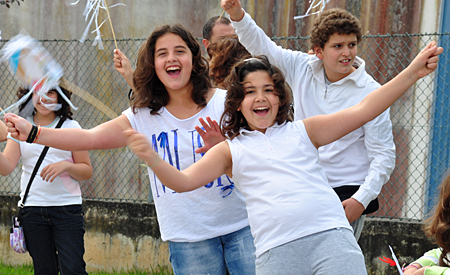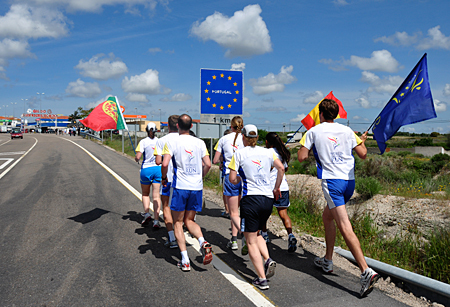 Mapa interactivo da WHR Europa 2012: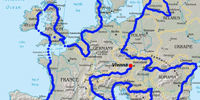 Mapa interactivo actualizado da rota 2012 para a Europa: que país irá ser a seguir?
Consulte os planos previstos para algumas cidades: Coimbra, Viseu
Tradução portuguesa da mensagem de vídeo de Davidson Hepburn, Presidente da Conferência Geral da UNESCO (2009 - 2011):
Observe aqui uma curta apresentação da última edição desta Corrida em Portugal, no ano de 2011.
Contactos
Para mais informações sobre a Corrida em Portugal contacte:
Florbela Paiva:(+351) 917 677 351
Dulce Manso: (+351) 914 751 109
---
Português - Em direcção a 2022 e a um Mundo-Unicidade. Portuguese subtitles on Video Message from Davidson Hepburn, President of the General Conference of UNESCO (2009 - 2011): "Acredito que todos os cidadãos a nível global olham ansiosamente para a próxima década - 2022 e além - como um período de grande progresso e notável mudança. - É imperativo que trabalhemos em conjunto para construir um verdadeiro Mundo-Unicidade. - De entre as recentes iniciativas que se esforçam para alcançar esse objectivo, a Corrida Mundial da Harmonia é uma das actividades mais notáveis e de maior alcance. - Foi criada por Sri Chinmoy em 1987 e mesmo após a sua morte em 2007, continua a crescer, fazendo progredir os importantes ideais da UNESCO e de toda a comunidade das Nações Unidas. - Pessoalmente, gostaria de enaltecer algumas actividades especificas que a Corrida Mundial da Harmonia tem realizado ou inspirado. - É a minha esperança que estas actividades possam ser expandidas e enriquecidas na década vindoura. 1. Visitas a Locais de Património Mundial 2. Actuações Musicais: 3. Criação ou Exibição de Arte e Poesia: 4. Valorização da Diversidade: 5. Fomentar a Aceitação Inter-Religiosa: 6. Homenagem a Modelos Pessoais: 7. Descobrir Novas Possibilidades: 8. Finalmente, Nunca Desistir!. Message: "Queridos amigos, Envio-vos os meus calorosos cumprimentos ao nos aproximarmos do 25º Aniversário da Corrida Mundial da Harmonia e das actividades relacionadas com uma cultura de paz. .... More = http://www.worldharmonyrun.org/25/portuguese
Full Text of the 25th annversary message and link to 25 language informalSee also: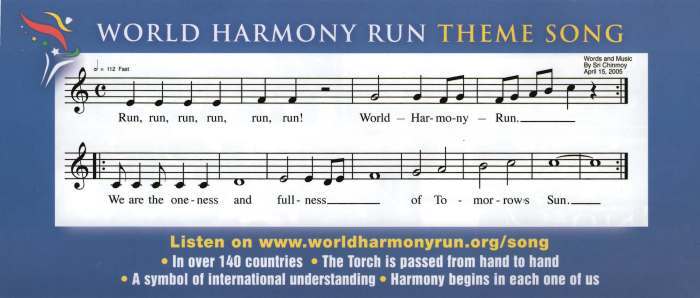 Portuguese - Canção-Tema da
Corrida da Harmonia Mundial

Corra, corra, corra, corra, corra!
Corrida da Harmonia Mundial.
Somos a unicidade e
A plenitude do Sol do Amanhã.
- Tradução
Portuguese language score download pdf

---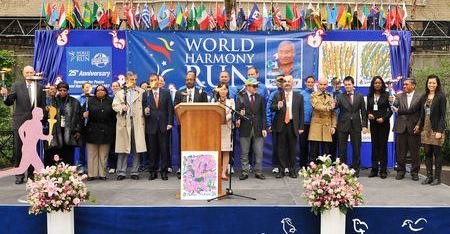 See start of the International 25th Anniversary Celebration across from the United Nations at Dag Hammarskjold Plaza in New York.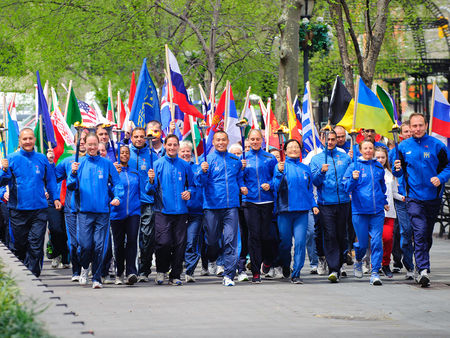 On 27th April 2012. in many cities around the world, special events marked the WHR 25th Anniversary
View some early highlights. The United Nations had proclaimed 1986 the International Year of Peace, and Sri Chinmoy wanted to offer a heartfelt and sincere expression of peace on a global scale. The opening ceremony, broadcast live on NBC-TV's The Today Show.. On April 27, 1987, five minutes of global television time was dedicated for the inaugural Sri Chinmoy Oneness-Home Peace Run with strong support from Archbishop Desmond Tutu, the UN Secretary-General, celebrities Carl Lewis, Clarence Clemons and Narada Michael Walden, and thousands...Also includes Clips from Philippines; Sahara Desert, Morocco; Botswana; Scotland, Nepal, Russia, Sri Lanka, Switzerland, Ukraine, Japan, Malaysia, Mexico, Ethiopia, Dominican Republic, Ireland, Great Britain, Colombia, Bahamas, Hungary, Spain, Mongolia, Czech Republic, Portugal, USA