Serbia 26 May: Jagodina - Beograd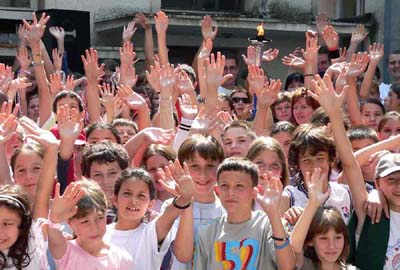 Today the road that led us to the capital blossomed with numerous events.
In Lapovo the first village where we stopped, the mayor and maybe the whole population of the surrounding locality had come to hold the torch.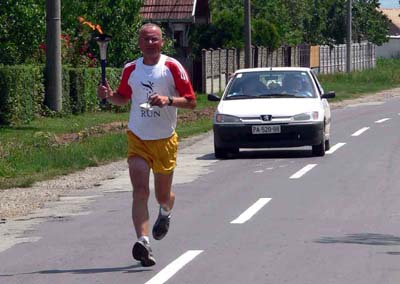 Very early on in the day we knew that the day was going to be extremely hot, so we tried to split the road into little sections so that the runners would not arrive dying at the ceremony.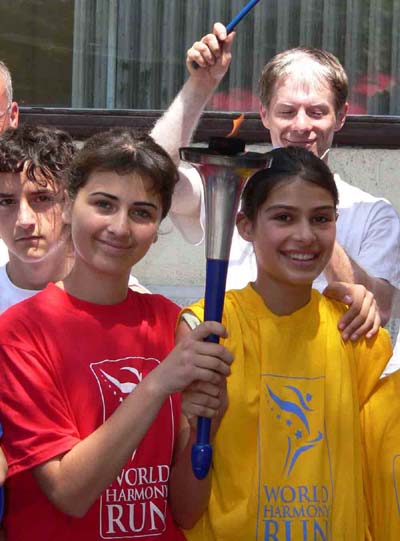 At the next meeting in Velica Plana we led a nice ceremony in the middle of the pedestrian street with local children. The city had unfortunately just been touched by a violent train accident so the smiles and coloured t-shirts of these little runners helped to put a better mood on the parents' faces.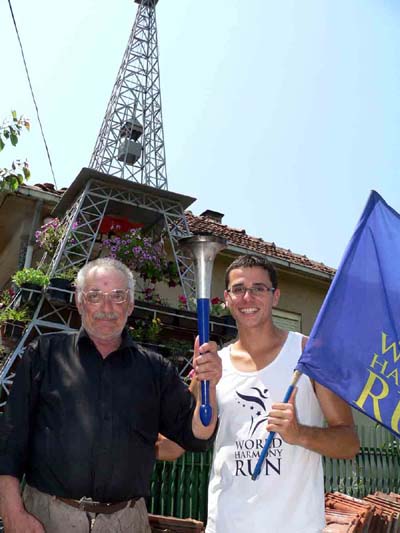 As we have said so many times, the road is always full of unexpected wonders. Pierre experienced it with this little, big surprise that made him feel a little bit at home.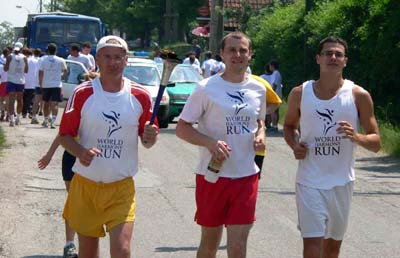 One other important point of the day is that including the police car, we were six cars in total on the road, which really obligates the coordinators to make wonders with the schedules, but sometimes we just couldn't avoid being a little confused.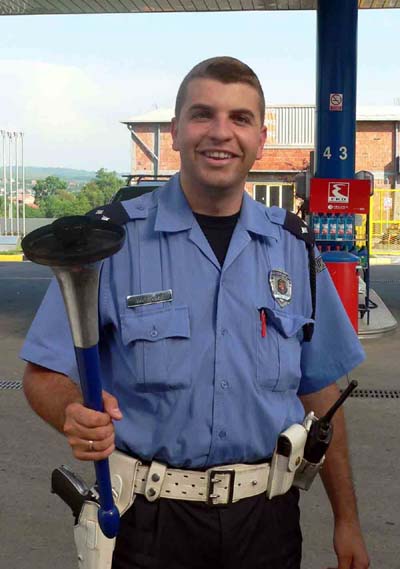 In this ballet of vehicles the police really helped us a lot.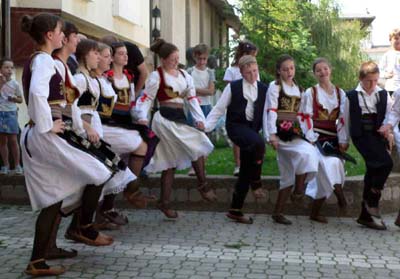 Later on in Groka we enjoyed a wonderful and vibrant ceremony with these national folk dancers.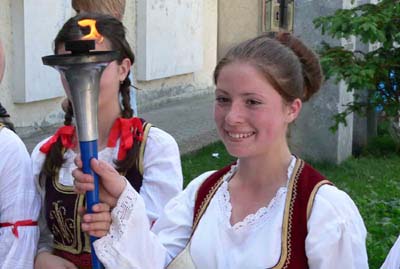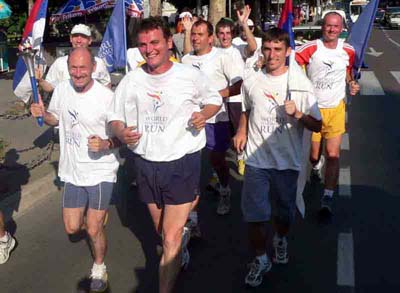 When we arrived in Beograd many other events were beckoning us.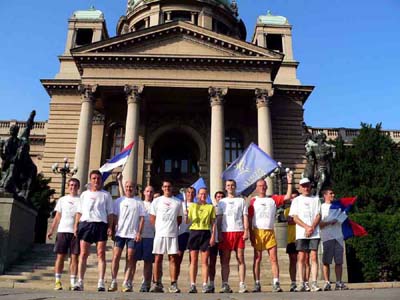 We passed by the National Parliament.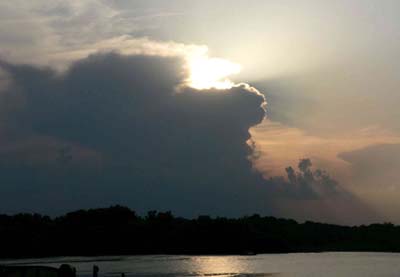 And the final ceremony of the day was on the Danube riverside where there was a festival of health products that allowed us to reach a different kind of audience already sensitive and sympathetic to our values .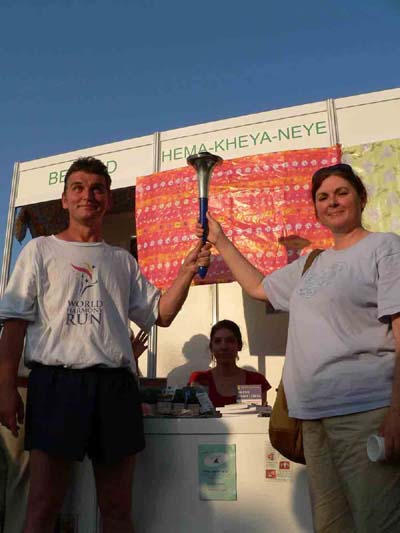 These two health food stores, "Beyond" and "Hema-Kehya-Neye" kindly provided us with lunch bags on the road. Thank you so much!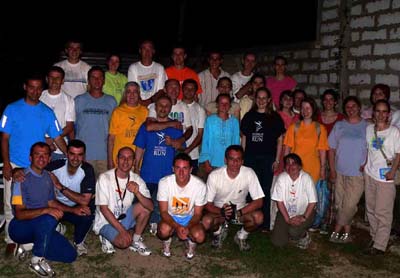 During our evening meal we had the rare opportunity to meet a large part of the Serbian organization team, where we spent a joyous moment sharing experiences. Thanks to these guys the run in Serbia has been absolutely magical.
---
Team Members:
Pierre Lantuas Monfouga (France), Valentine Bebik (Ukraine), Janos Derekas (Hungary), Jaromir Horejsi (Czech Republic), Natalyia Lehonkova (Ukraine), Rosta Vagner (Czech Republic), Mariya Latinova (Bulgaria), Toni Dabic(Macedonia), Dejan Kljajic (Bosnia), Safet (Montenegro).
Harmonemail:
You can send a message to the runners or read the messages.