Serbia 24 May: (Team 2) Kumanovo - Niš
Our running day started with the 13 kilometres from Kumanovo to the border with Serbia. Our dear Frank flew home today at 5 p.m. but he was able to be with us until we reached the border. Tschüss Frank!!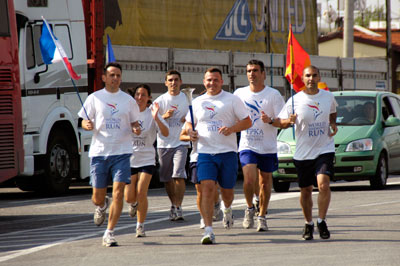 It was a sunny day, but nice for running as it was not too hot. We ran through cool, green valleys on a secondary road, passing little villages.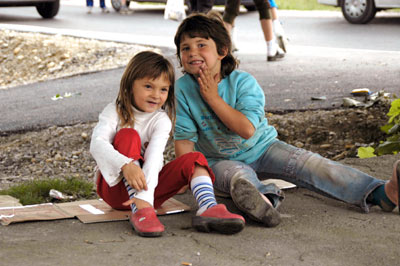 We stopped in Vladichin Han, Predejane and Grdelica. We were greeted nicely everywhere, and a lot of runners and children joined us.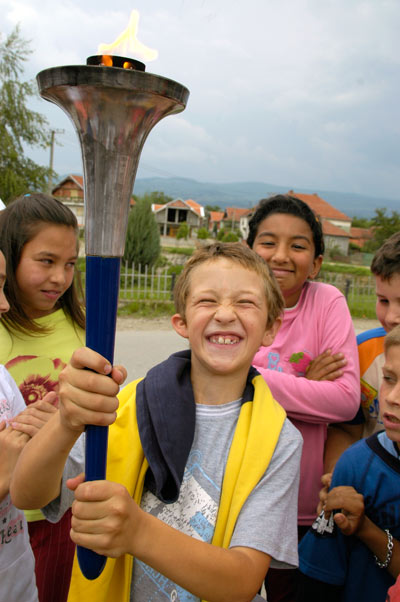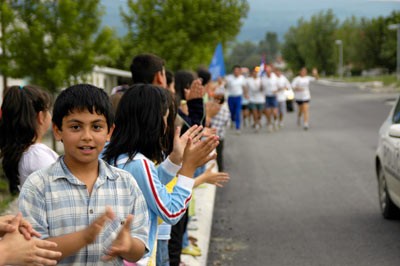 In Leskovac, we visited a school. Many children were gathered there and after the program they all ran with us to the outskirts of the city.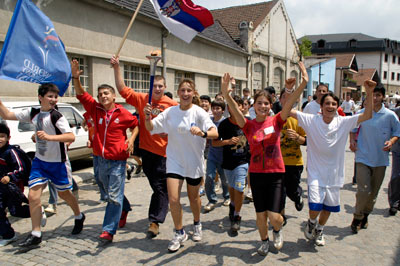 Than we ran towards Niš, passing through Brestovac, Doljevac and Malosiste, where we had short stops to meet children. Children in these small villages are very nice and enthusiastic.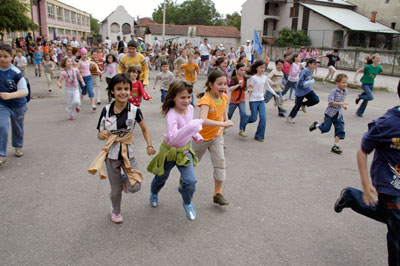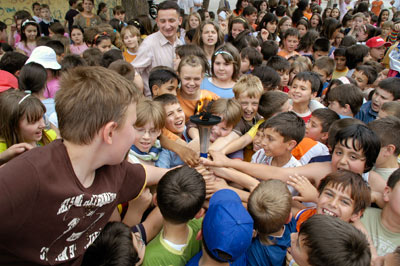 We arrived in Niš shortly before 6 p.m., excited to be meeting the team coming from Bulgaria. We couldn´t wait to see them and share our experiences from the road.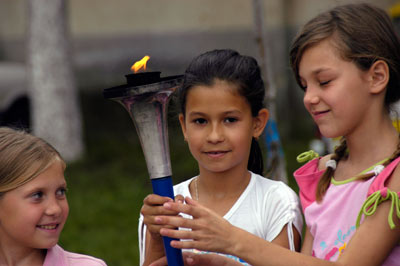 Two teams met on the banks of the Nišava river, where an exhibition of photos and drawings about the World Harmony Run was set up. It was a happy reunion of runners from both teams.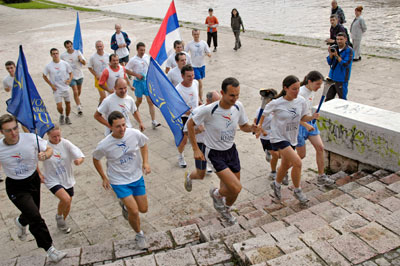 The two torches met here too, in the joyful atmosphere of a suddenly-doubled number of runners. Now we are one big team! After that happy reunion, we had a nice ceremony - please see the report by team 1.
---
Team Members:
Martin Leitner (Austria), Jana Chochlikova (Slovakia), Tatiana Chochlikova (Slovakia), Safet Belegovic (Montenegro), Toni Dabic (Macedonia)
Harmonemail:
You can send a message to the runners or read the messages.