Serbia 15 August: Ljig - Belgrade
As it was 15th of August, which is Indian Independence Day, the World Harmony Run was invited to the Indian Embassy in Belgrade.
It turned out to be also the hottest day of the year so far in Serbia...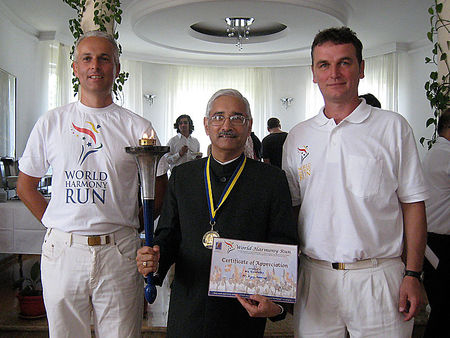 His Excellency, Ambassador Ajay Swarup welcomed the runners and received the "Torch Bearer Award"!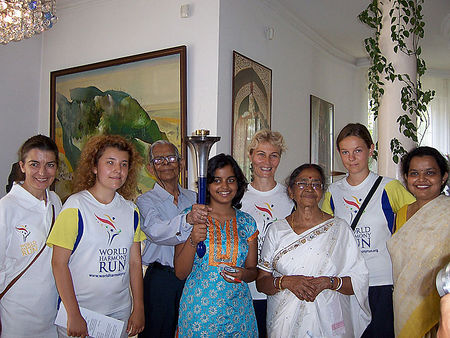 A nice meeting with hearty people and great Indian food...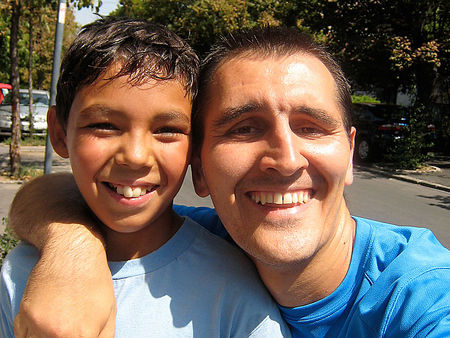 Runners are smilers....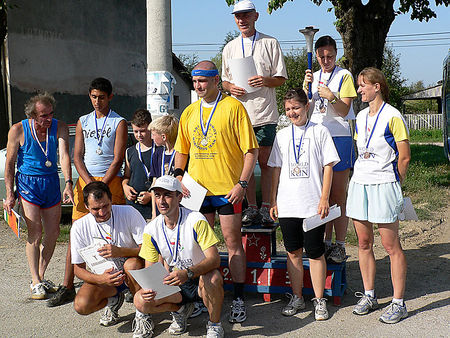 Our team participated in a 7km relay-race in Latkovic, and came third!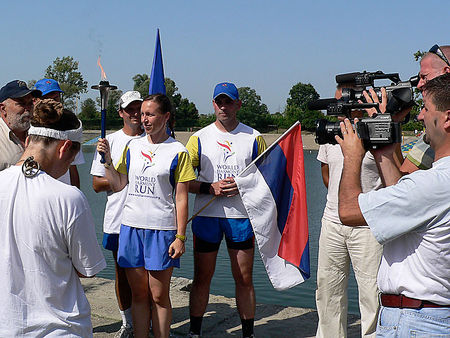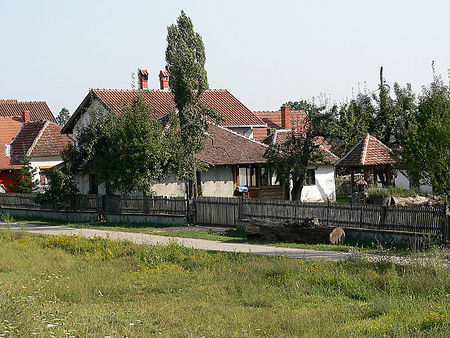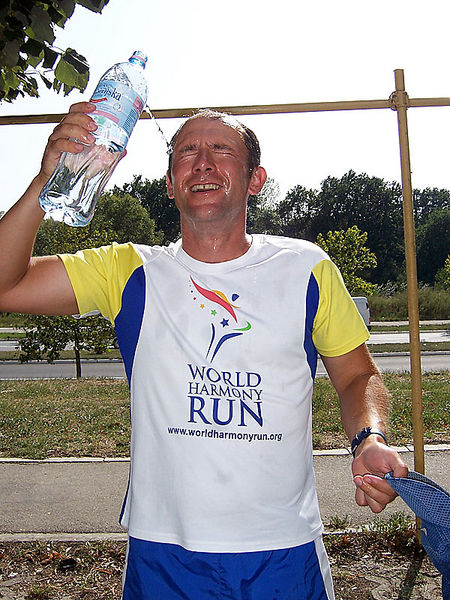 It got hotter by the minute...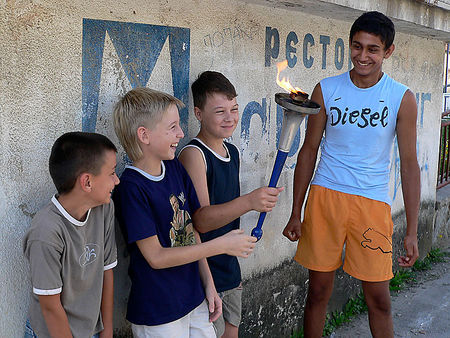 During the day we met lots of kids; we also visited two places for orphans and kids with special needs in Sremcica, near Belgrade...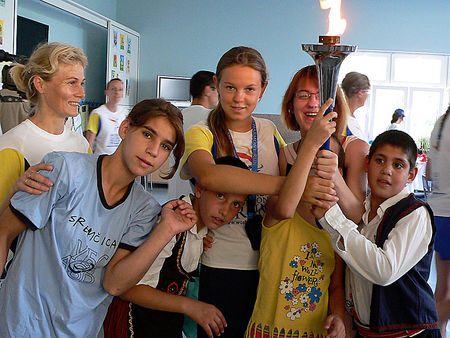 Our new friends: Zvecanska - kids from Belgrade!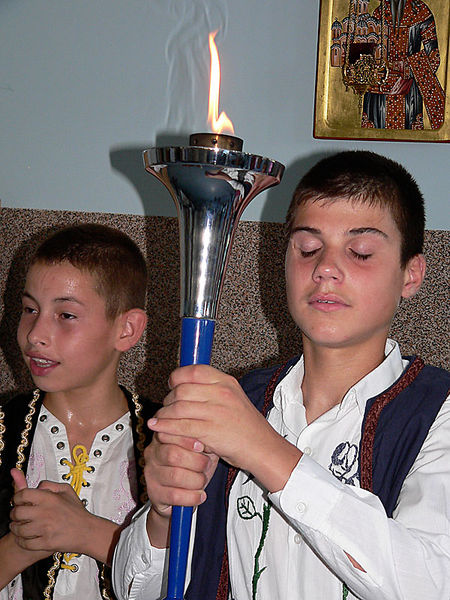 Make a wish for peace!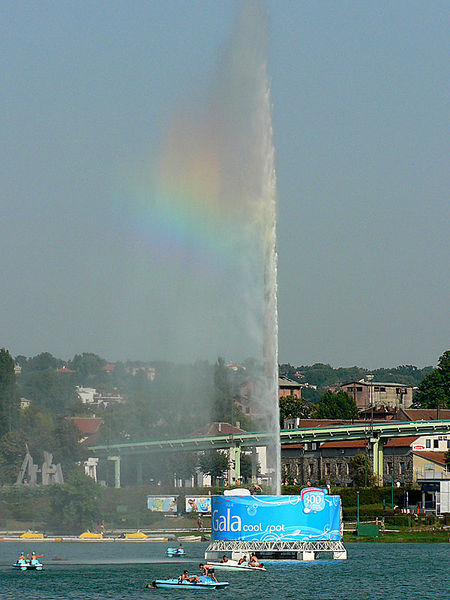 Our team reached Belgrade and, most appropriately in the 42 degrees Celsius heat (!!!), we ended with a nice ceremony beside Lake Ada Ciganlija...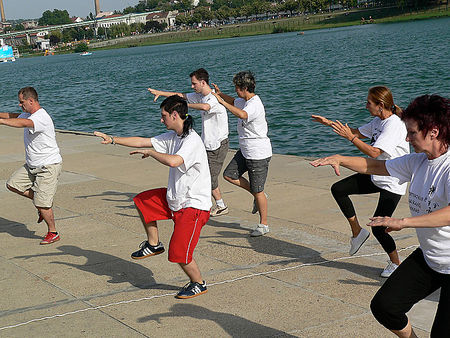 A local Tai Chi Chuan group and a Capoera group performed...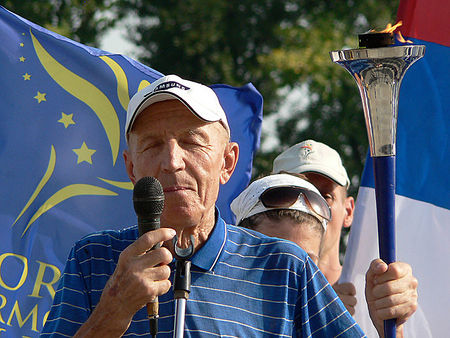 Special guest of honor: Franjo Mihalic, Olympic Marathon Silver Medallist in Melbourne, 1956...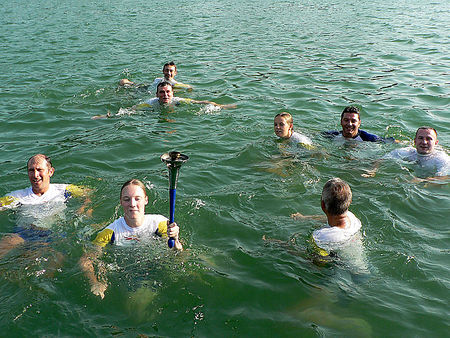 The ceremony ended with a Harmony - Swim, highly welcomed to cool down all our runners after an extremely hot, but great day!
---
Distance: 78 km
Team Members:
Dipavajan Renner (Austria), Sandra Aurenhammer (Austria), Sarah Newton (Canada), Roos de Waart (Netherlands), Emese Gerö (Hungary), Ildiko Kuremszki (Hungary), Gabi Belzova (Czech Republic), Andrea Fidrmuc (Slovakia), Godavari Hajkova (Czech Republic), Aleksandra Manevska (Macedonia), Sanja Kitanoska (Macedonia)
Harmonemail:
You can send a message to the runners or read the messages.