Serbia 16 August: Belgrade - Loznica
Everybody was happy because the temperature was not as  high as it was yesterday. Simply heaven, no reason to delay.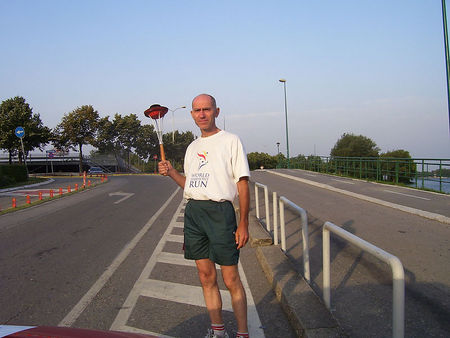 Early morning; there is a lake in Belgrade, and it was from there that the most experienced runners started, for old times' sake.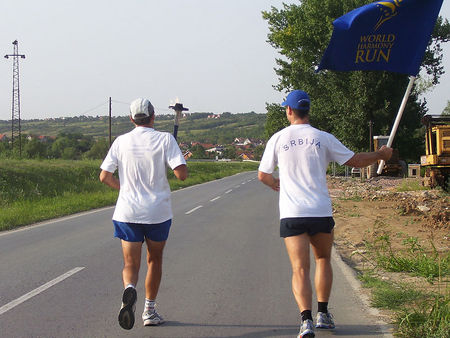 Most of the time, runners had company...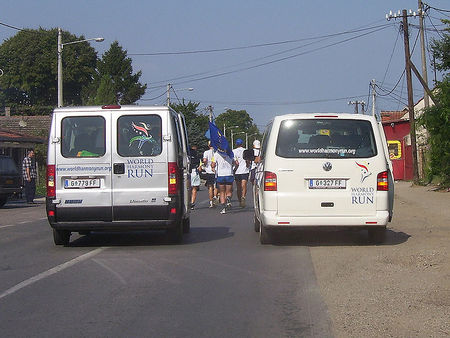 Drivers too...
We enjoyed a nice reception in Obrenovac, the first town after Belgrade.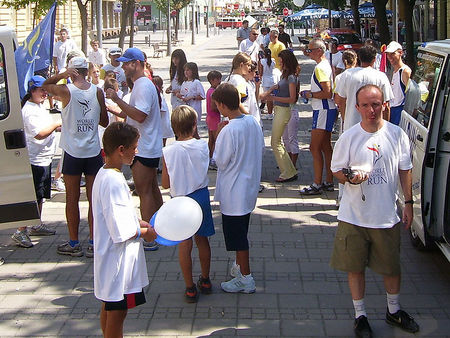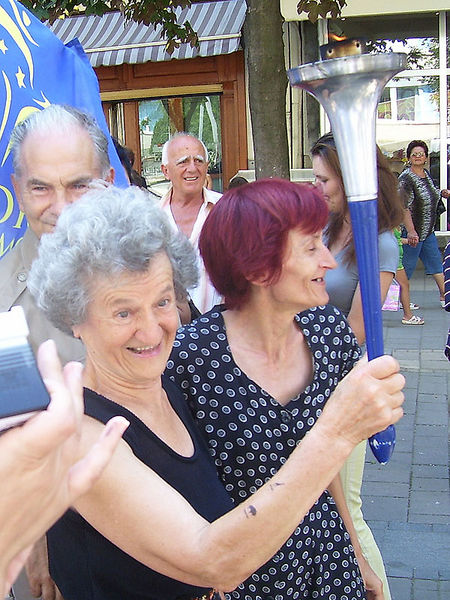 Usually the youngsters are the most enthusiastic, but this year the elderly were following every step of the way.
The crew made a few stops at some interesting places.
We had an easy run to the town of Sabac, where we watched  a superb dancing performance by local children, and heard inspiring talks from the organizers.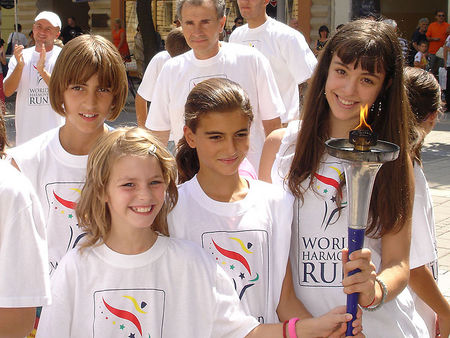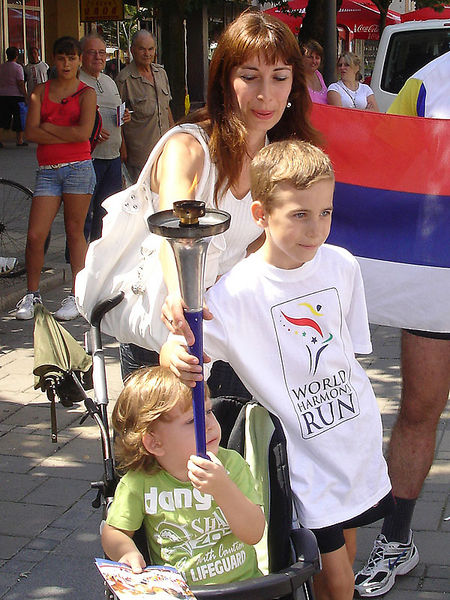 The international members of our team had to leave for their home countries from Sabac, and the locals were to finish the run from Sabac to Loznica.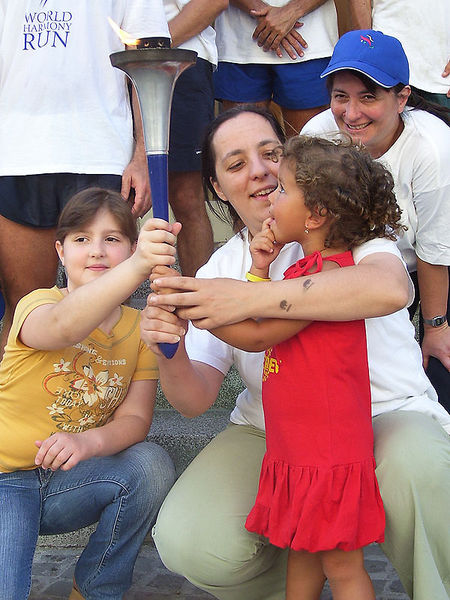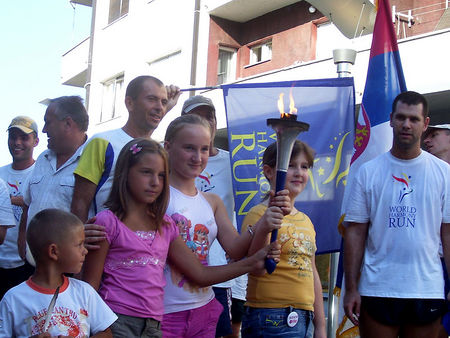 The people of the beautiful, quiet town of Loznica prepared snacks and warm smiles :).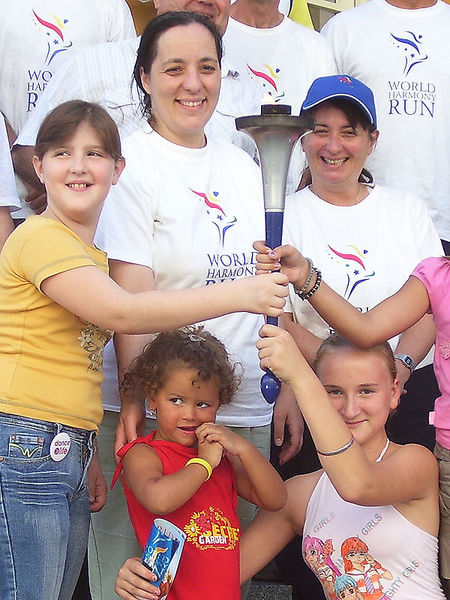 Happy family.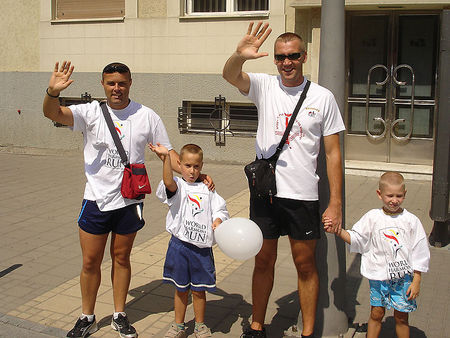 To be continued...
---
Distance: 148 km
Team Members:
Dipavajan Renner (Austria), Sandra Aurenhammer (Austria), Sarah Newton (Canada), Roos de Waart (Netherlands), Emese Gerأ (Hungary), Ildiko Kuremszki (Hungary), Gabi Belzova (Czech Republic), Andrea Fidrmuc (Slovakia), Godavari Hajkova (Czech Republic)
Harmonemail:
You can send a message to the runners or read the messages.