Serbia 8 August: Užice - Ljig
Užice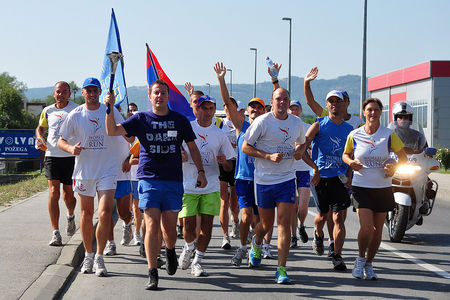 we reached Požega and a group of runners joined us on our way to the main square...
stigli smo do Požege i grupa trkača nam se pridružila na putu do glavnog gradskog trga...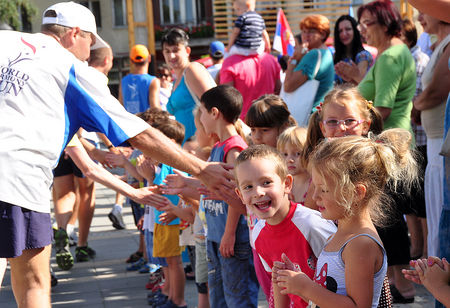 ...little kids gave us an enthusiastic welcome...
... deca su nas sa oduševljenjem dočekala...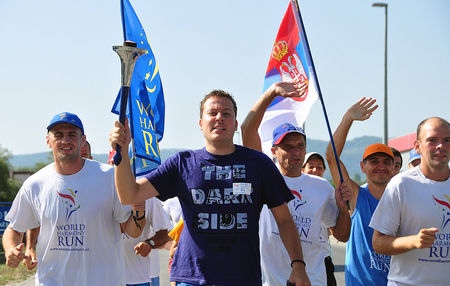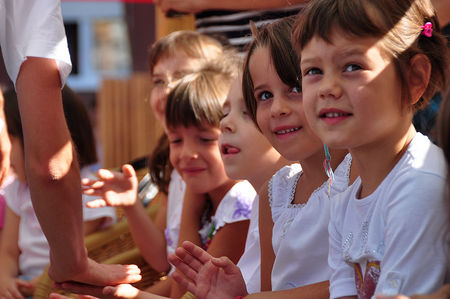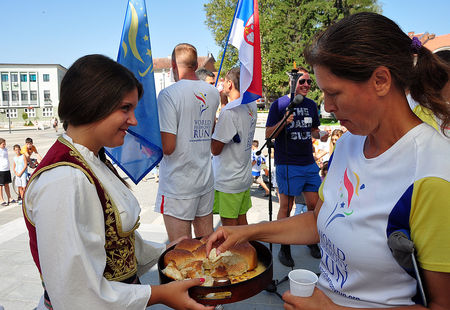 ...traditional bread and salt...
... tradicionalni hleb i so...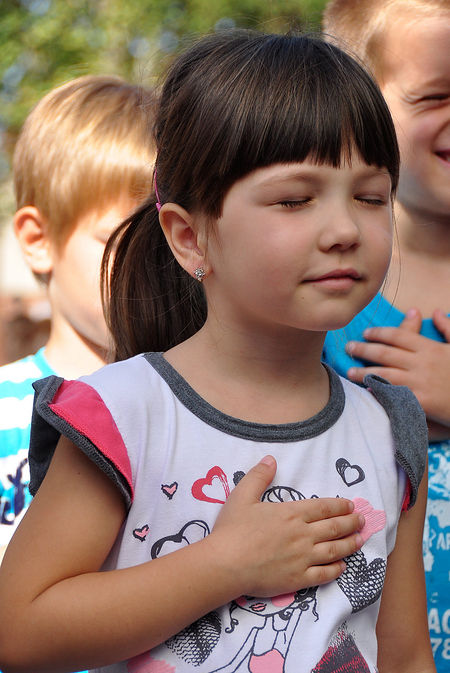 Peace can be felt in the heart...
Mir može da se oseti u srcu...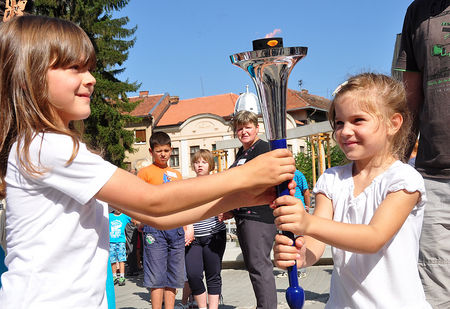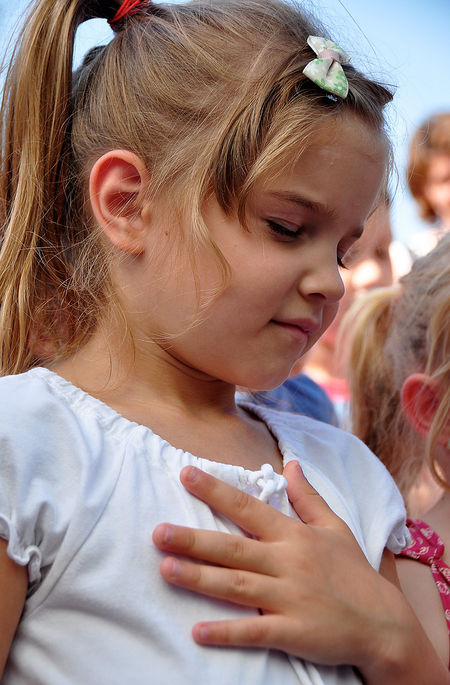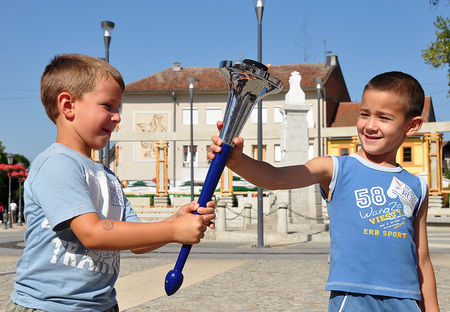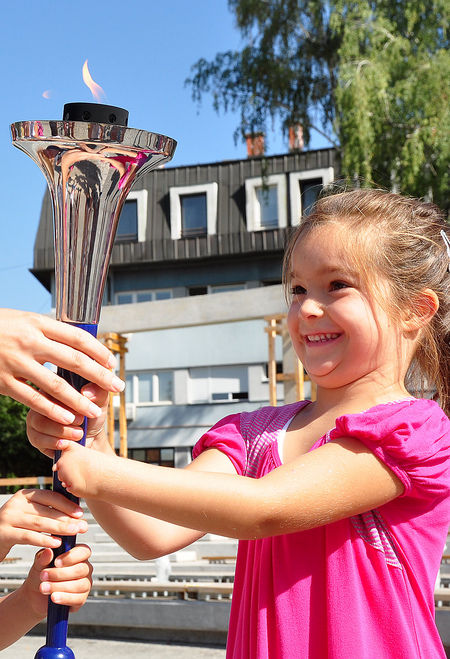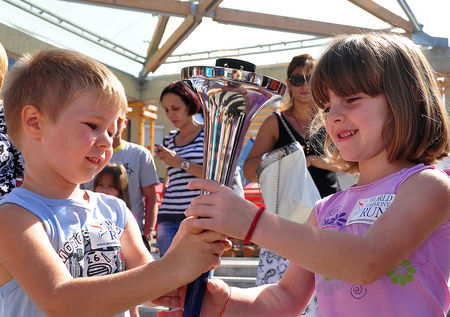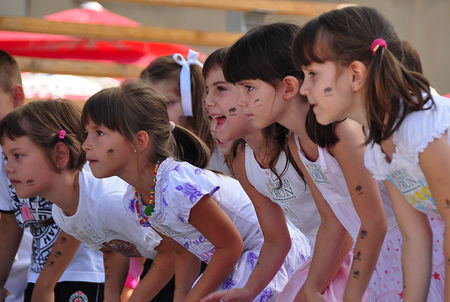 ...the kids perfromed for us...
... deca su izvela program za nas...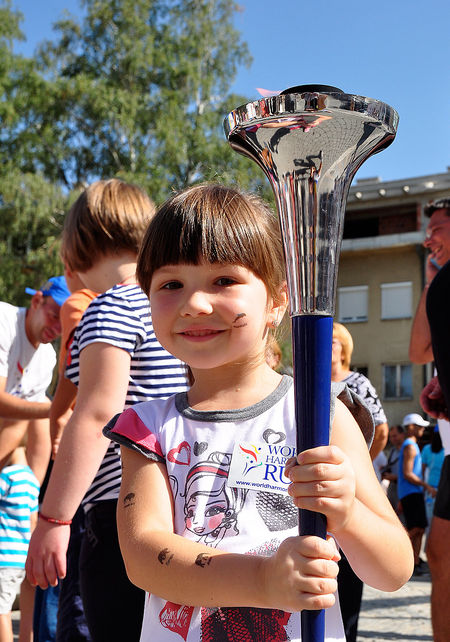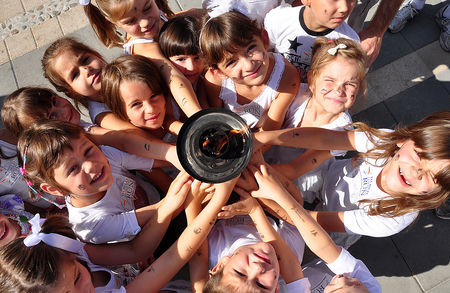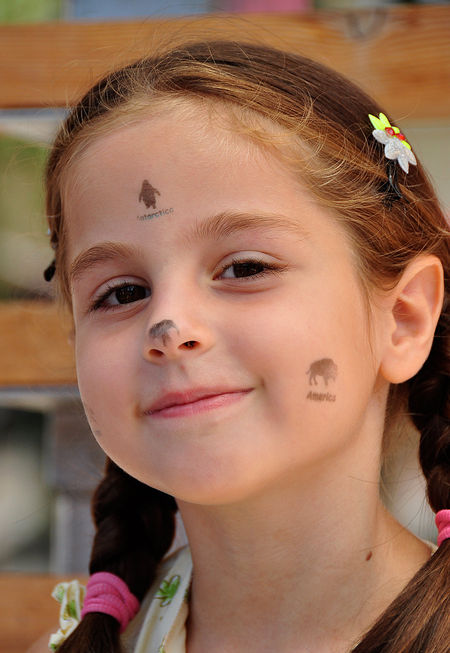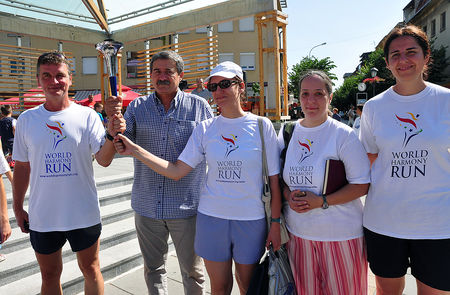 ...and a group meeting with the city representative...
... sastanak sa predstavnikom grada...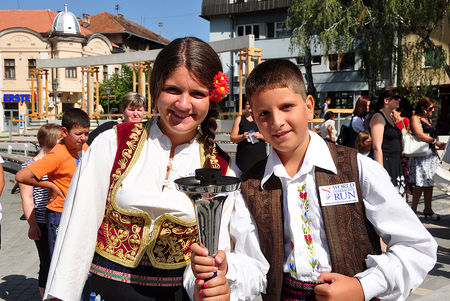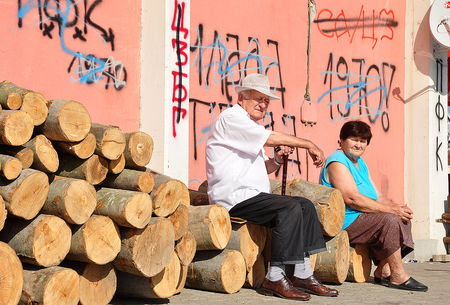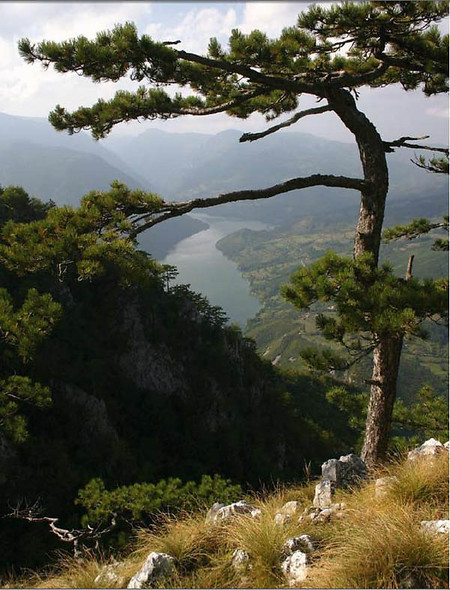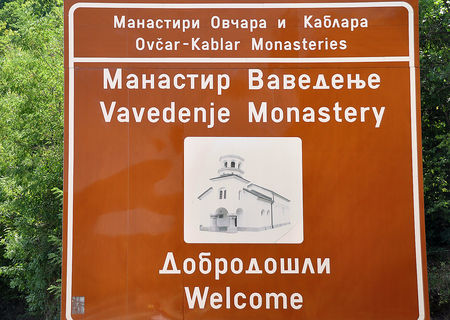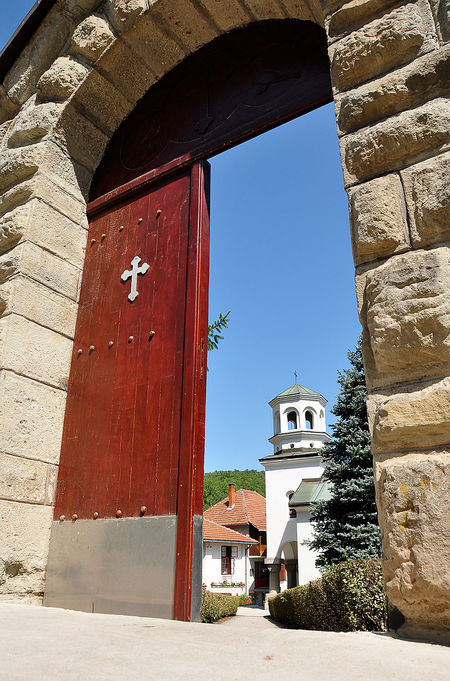 ...Serbia is famous for its many traditional monasteries...
... Srbija je čuvena po mnogim starim manastirima...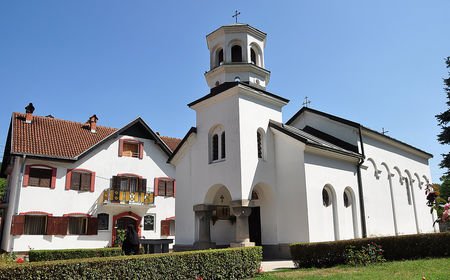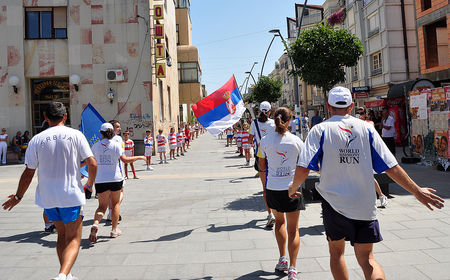 in Čačak young athletes lined up as we ran in...
u Čačku su se mladi atletičari poređali u red da nas dočekaju...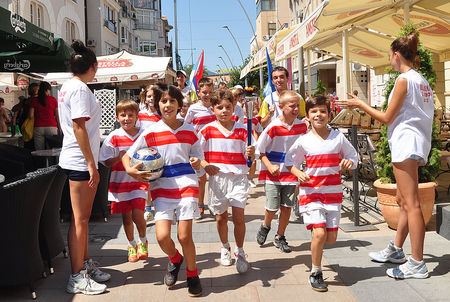 ...and joined the group...
... i pridružili našoj grupi...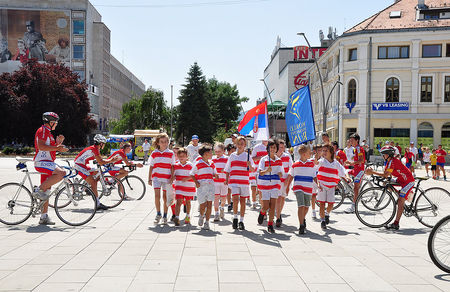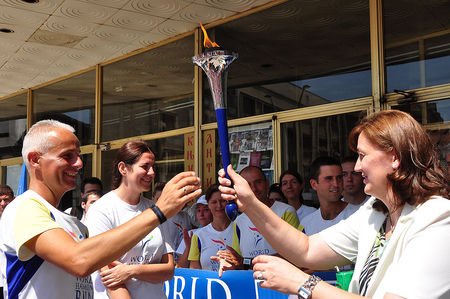 ...the deptuy mayor received us with kind words...
... zamenica gradonačelnika nas je pozdravila ljubaznim rečima...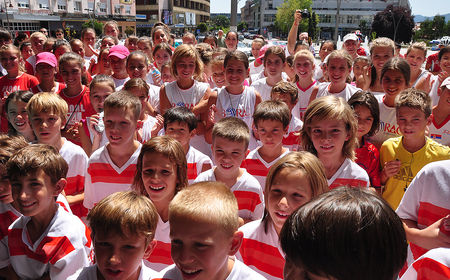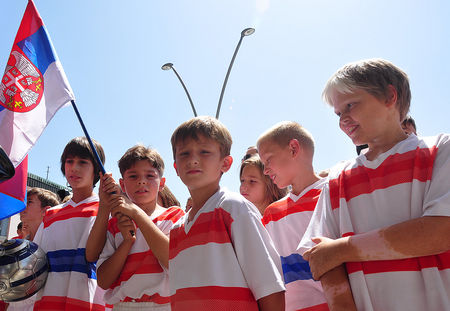 ...not, that's not a bee...
... ne, to nije pčelica...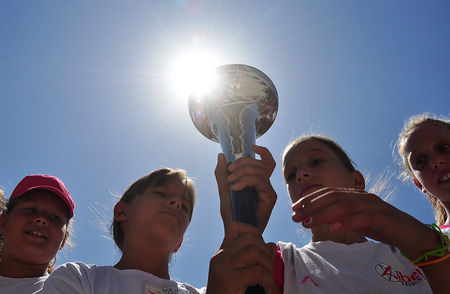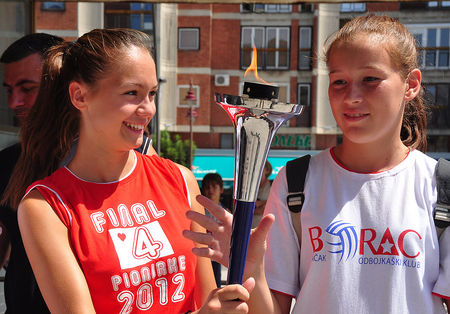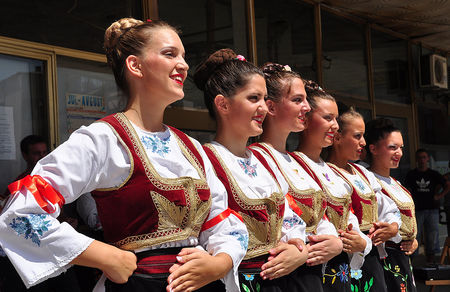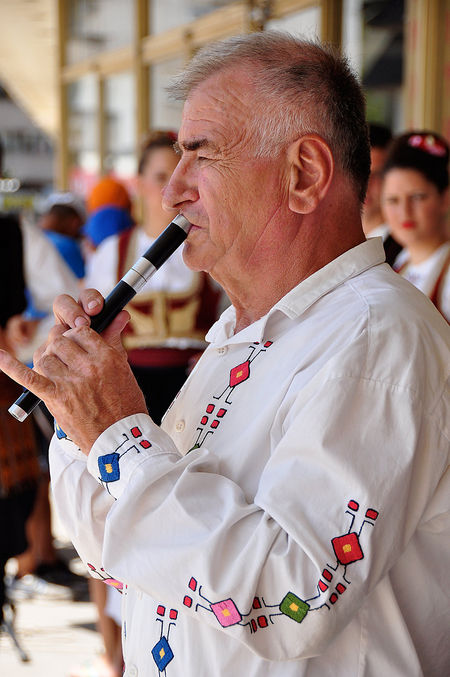 ...nice traditional music...
... fina narodna muzika...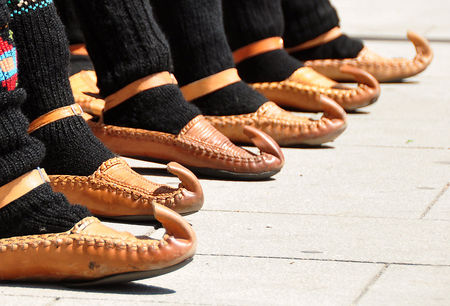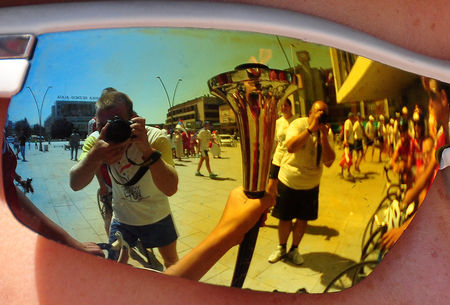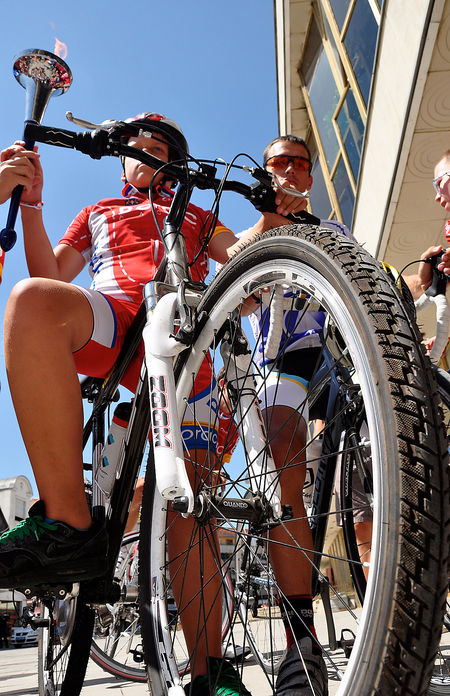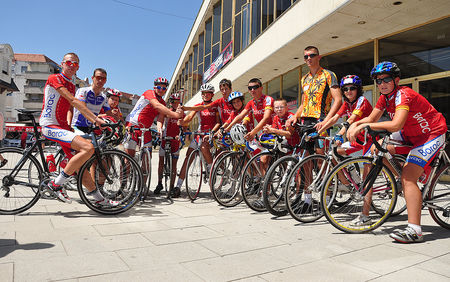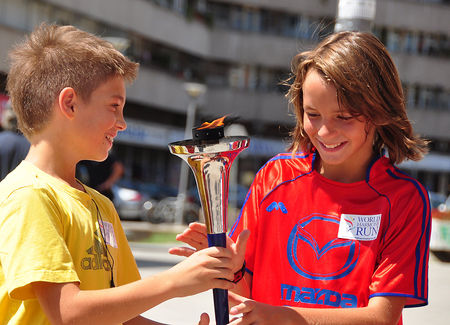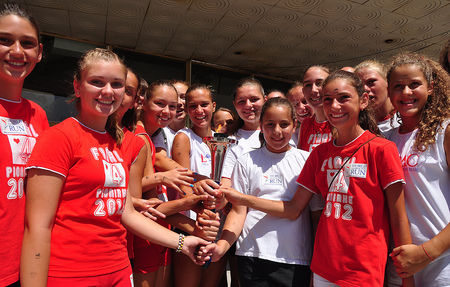 ...thanks Čačak for the warm welcome!
... zahvaljujemo Čačku na srdačnom dočeku!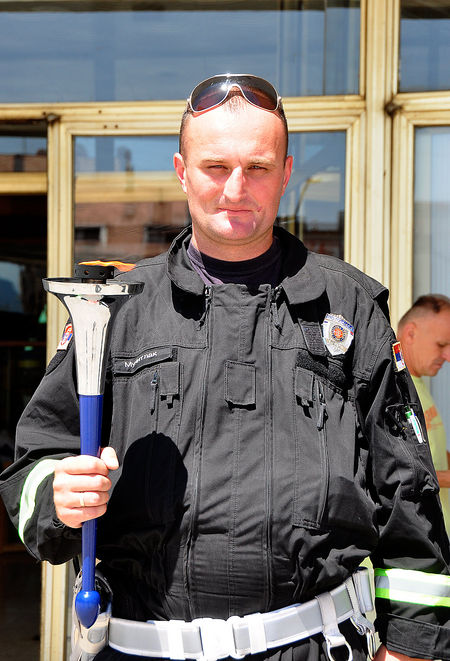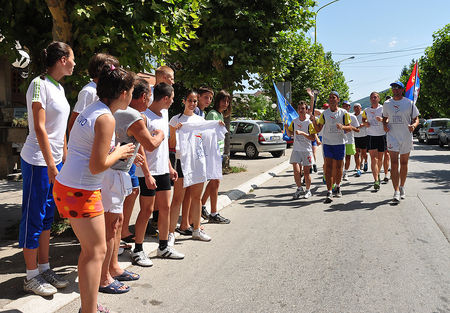 ...and we reached Gorni Milanovac...
... i stigli smo u Gornji Milanovac...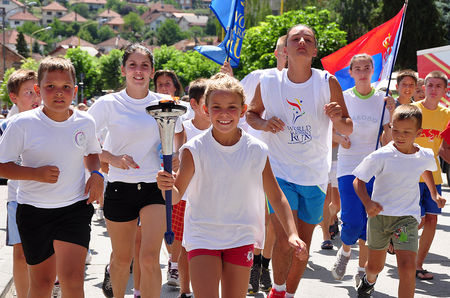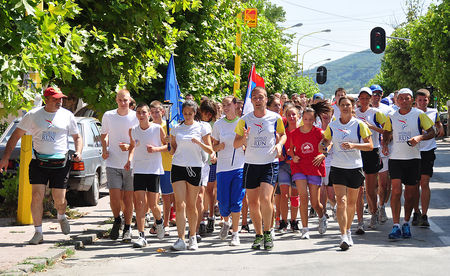 ...another hundred kids awaited us...
... još stotinak dece nas je sačekalo...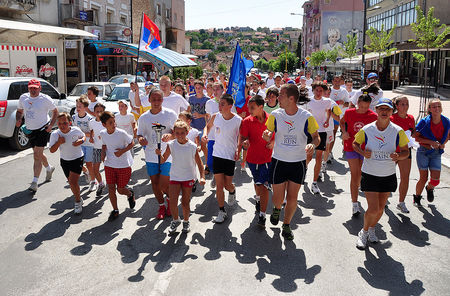 ...real enthusiasm under the hot Summer-sun!
... pravi entuzijazam na vrelom letnjem suncu!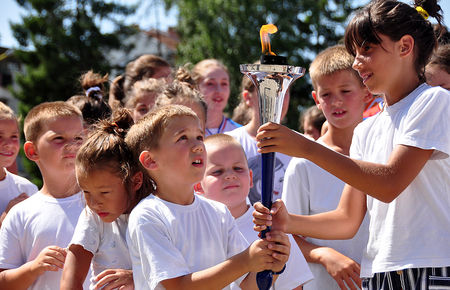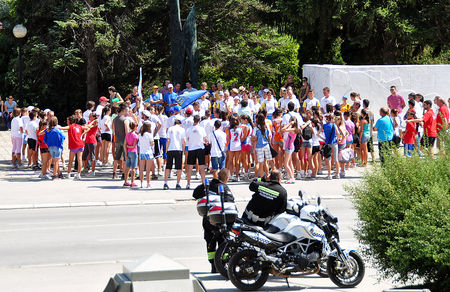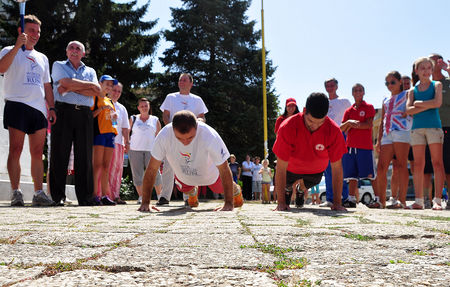 ...the usual push-ups for cheating in the country guessing game...
... sklekovi za igru "pogodi iz koje sam zemlje"...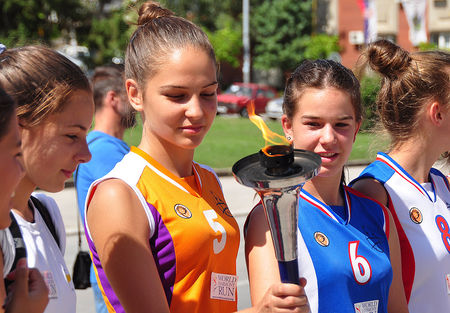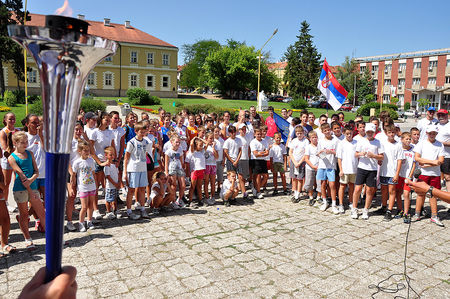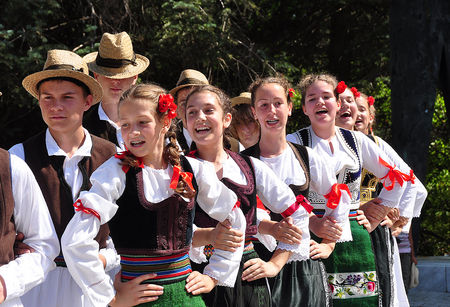 ...another great performance...
... još jedan sjajan program...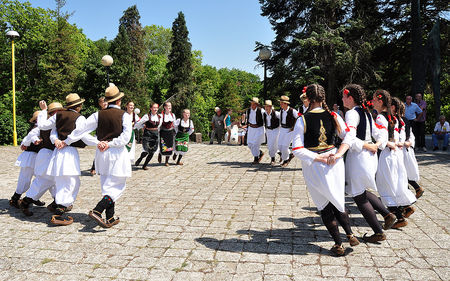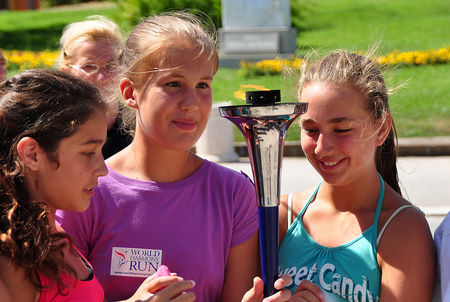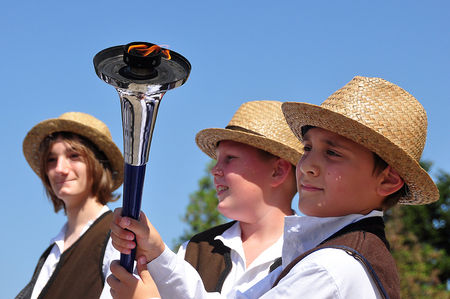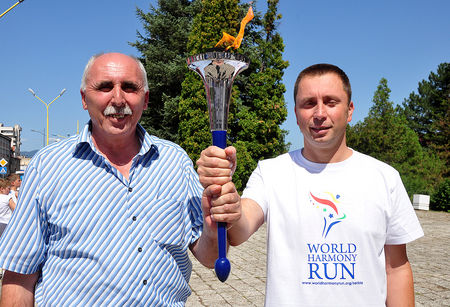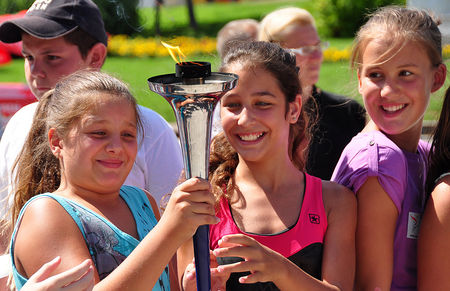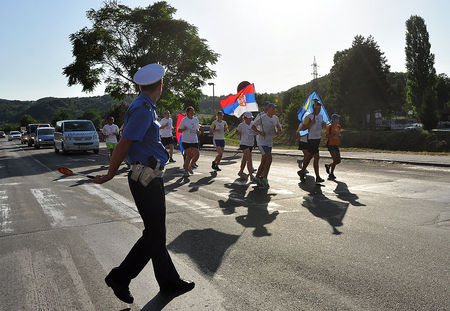 Our last meeting of the day: Ljig.
Poslednje mesto na trasi za danas: Ljig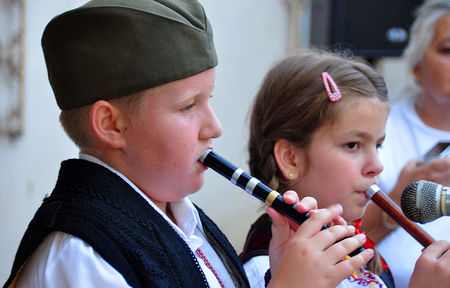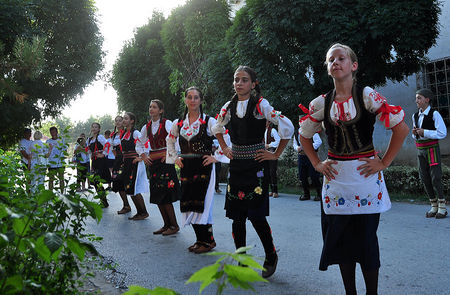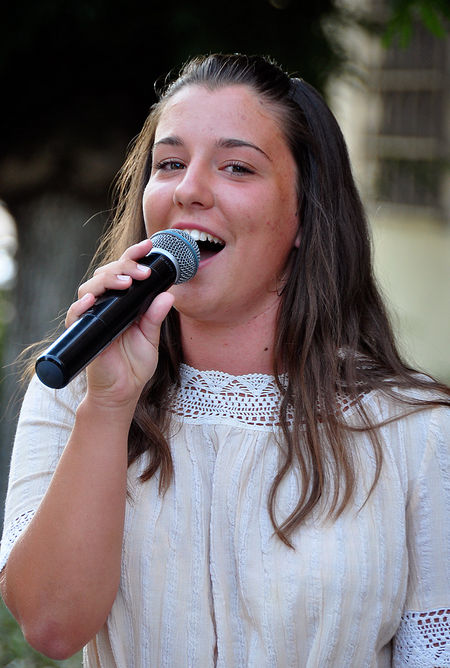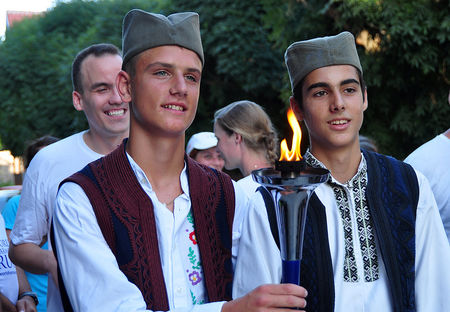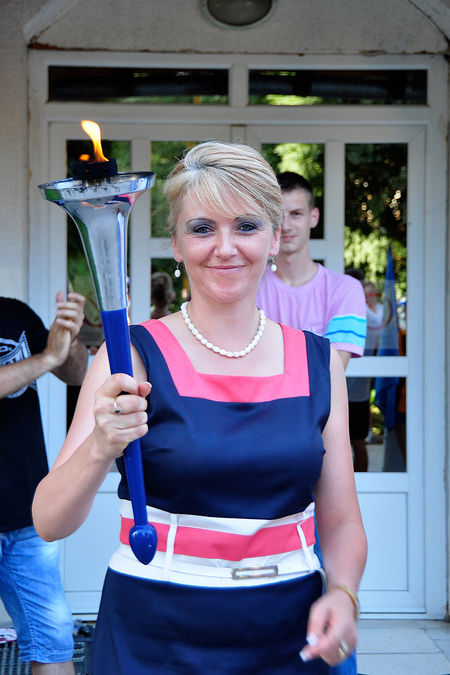 The city representative received the torch...
Predstavnica grada prihvatila je baklju...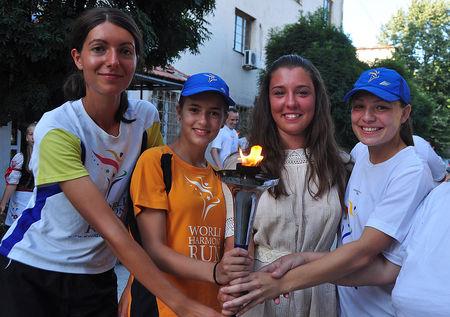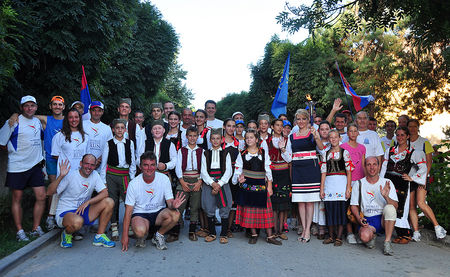 Thank you Ljig for hosting the World Harmony Run!
Zahvaljujemo Ljigu što je ugostio Trku harmonije sveta!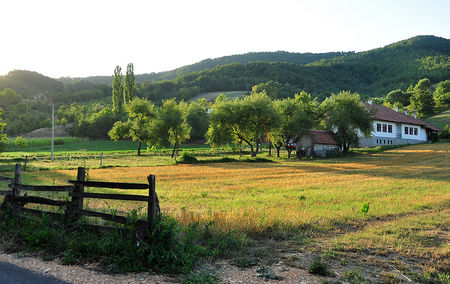 We spent the night in a "Ethno House": tasty traditional Serbian food ended our day..
Proveli smo veče u Etno kući: ukusna domaća srpska hrana dobro je došla na kraju dana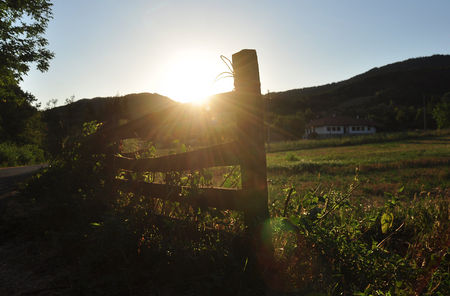 ---
Distance: 123 km
Team Members:
Dipavajan Renner (Austria), Sandro Zincarini (Italy), Sumahat Strohn (Germany), Vladimir Ilyasov (Russian Federation), Barbora Tabackova (Slovakia), Mladen Vujaklija (Croatia), Dennis Gribok (Luxembourg), Sukhada Korshunova (Russian Federation), Daniel Ignovski (Macedonia), Aleksandra Manevska (Macedonia), Roos de Waart (Netherlands), Serbian runners
Harmonemail:
You can send a message to the runners or read the messages.