Serbia 10 August: Belgrade - Zvornik (Bosnia)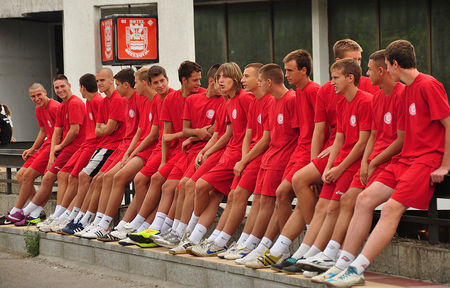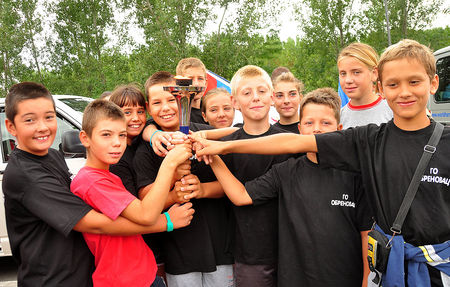 We left Belgrade and reached Obrenovac. Local runners gave us a hearty welcome...
Krenuli smo iz Beograda i stigli u Obrenovac. Tamošnji trkači su nas srdačno dočekali...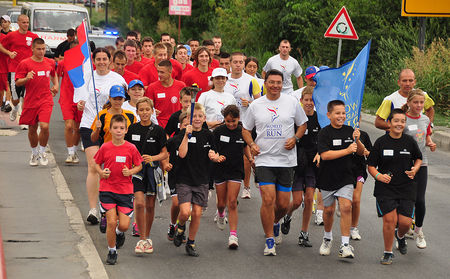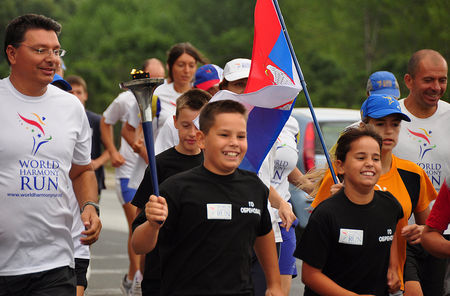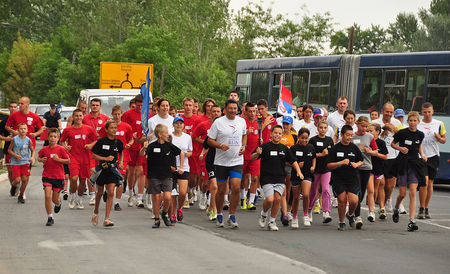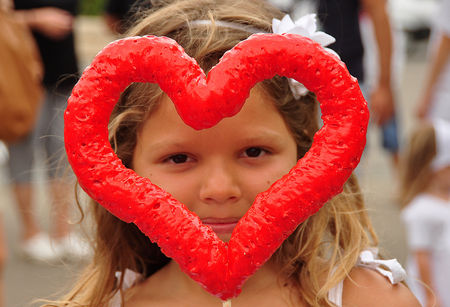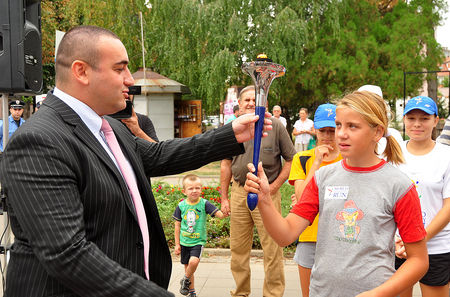 ...the city representative received the torch...
... predstavnik grada je prihvatio baklju...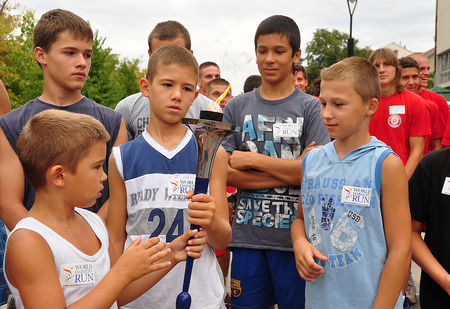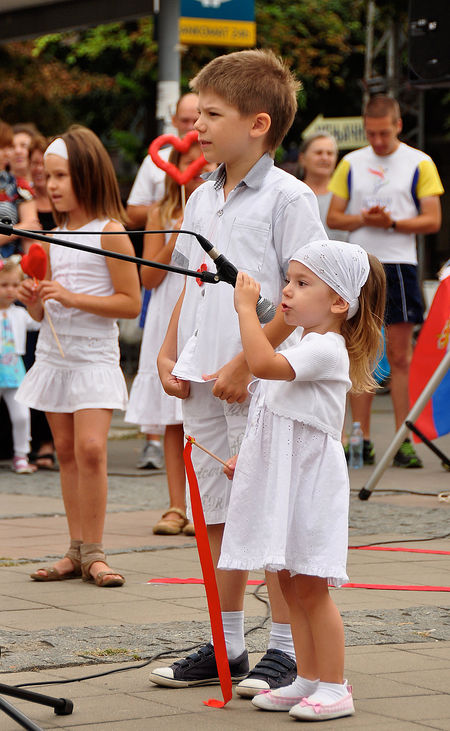 ...performances by big and small...
... program, koji su izveli veliki i mali...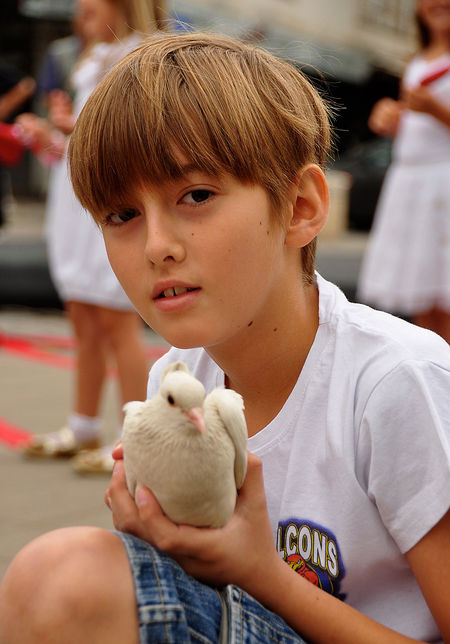 ...a peace bird...
... ptica mira...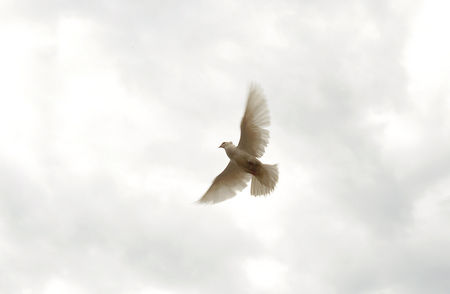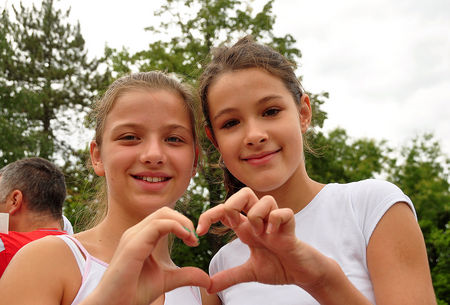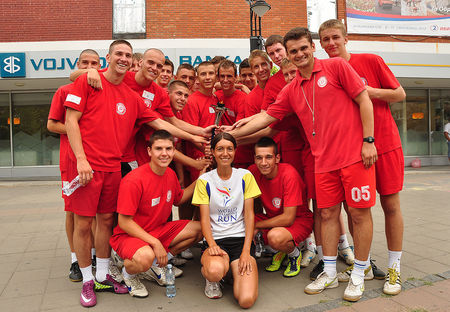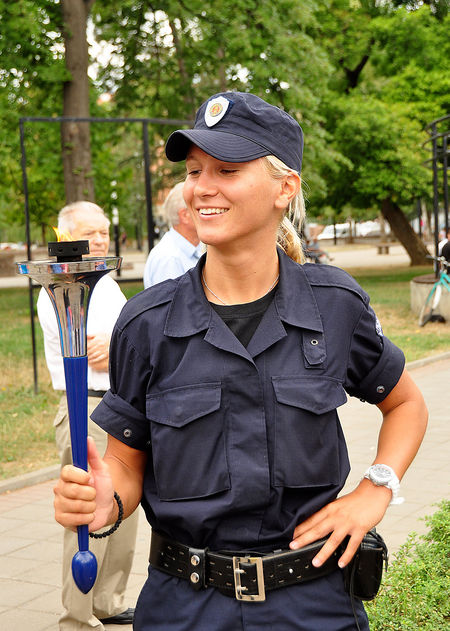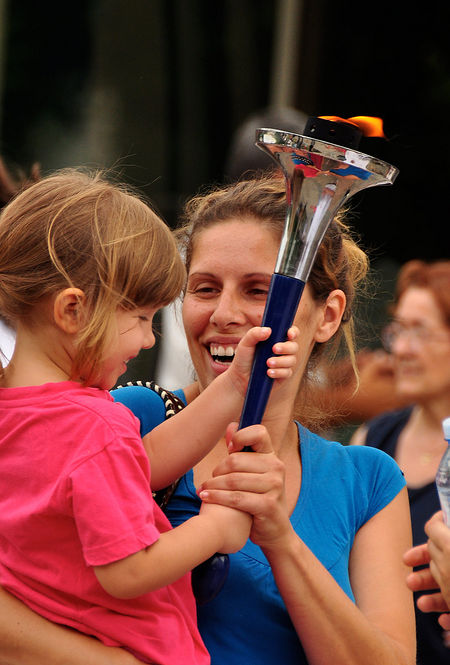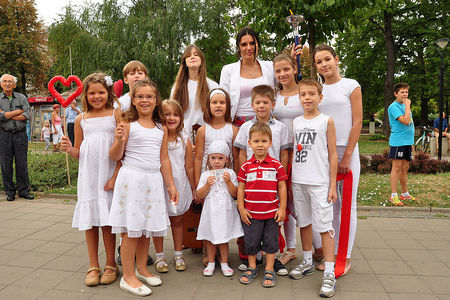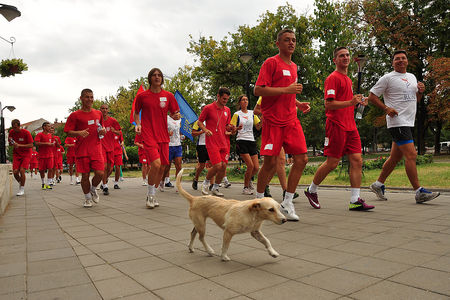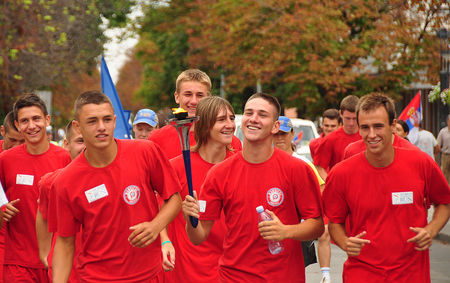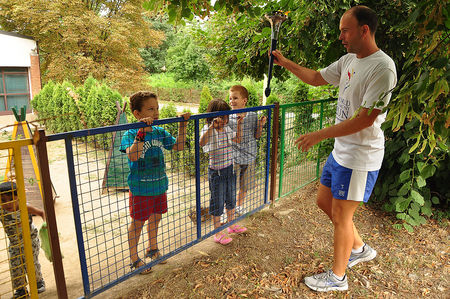 ...an improvised meeting along the road...
... improvizovani susreti duž puta...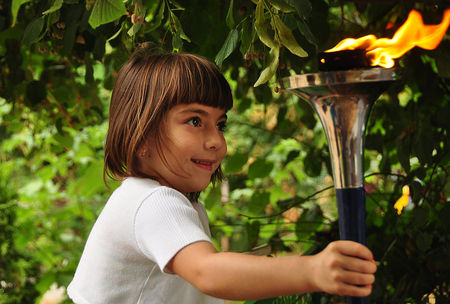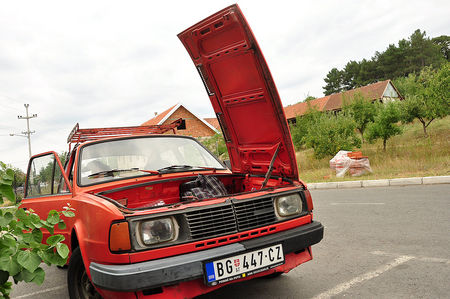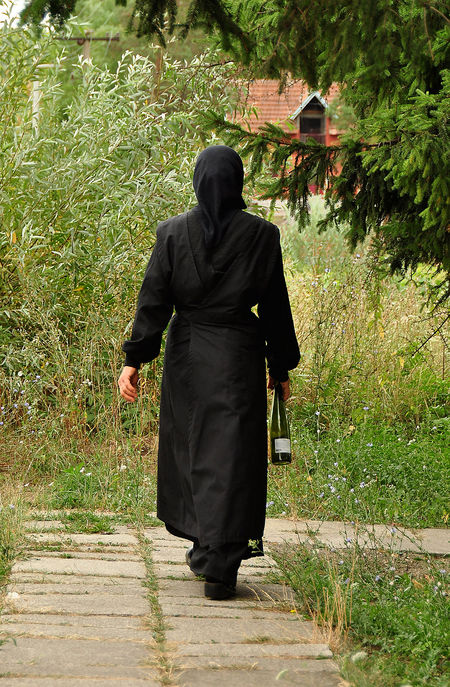 ...a short stop in Grabovac at the local monastery...
... kratko zaustavljanje u Grabovcu u tamošnjem manastiru...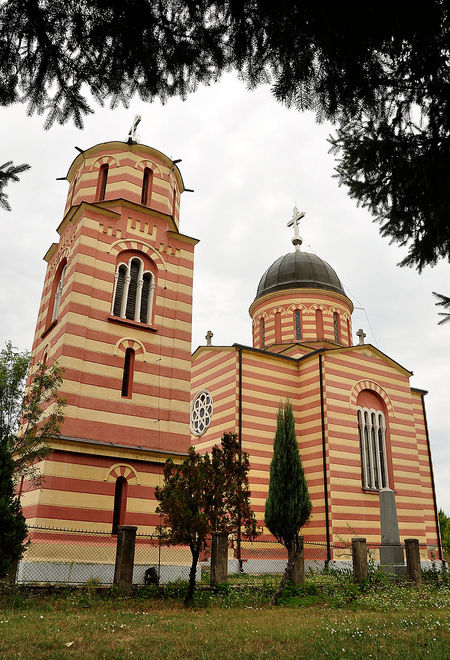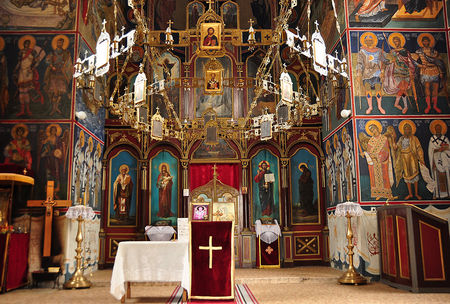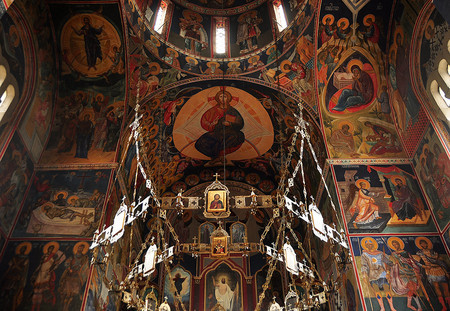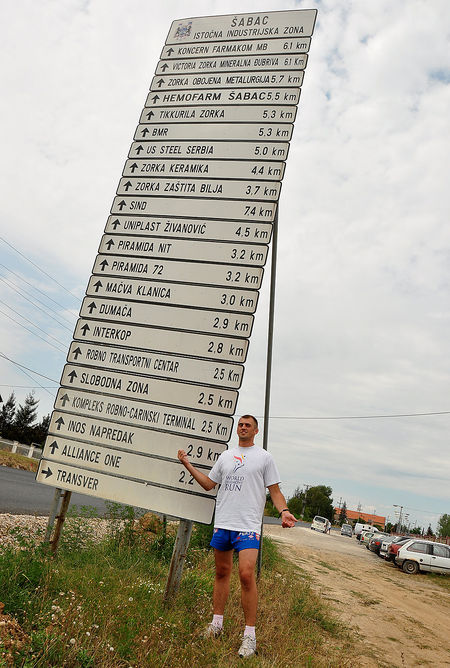 Where to go?
Kuda da idemo?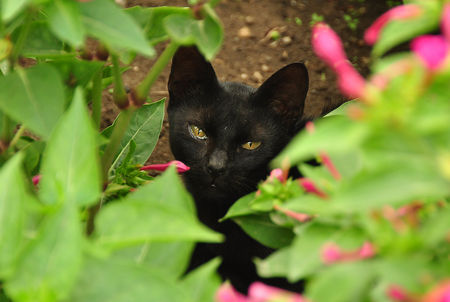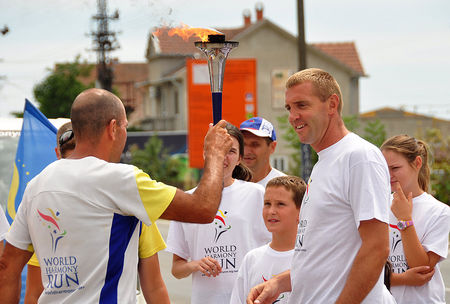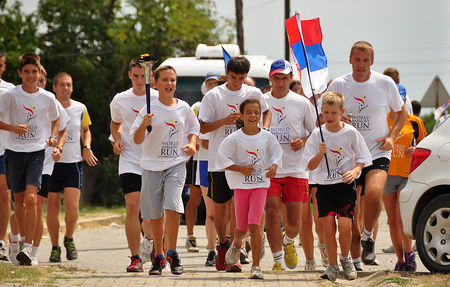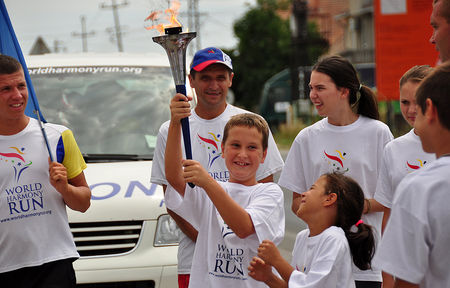 ...more runners in Mišar...
... još trkača na Mišaru...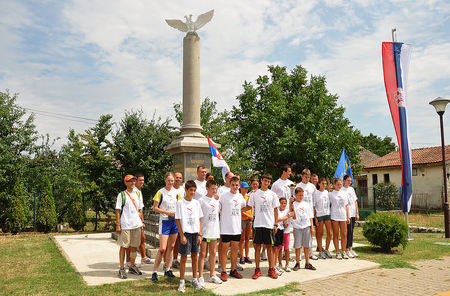 Mišar is a historic battle ground: the Serbian army defeated the Turkish in 1806 and made a decisive step for independance from the Ottoman Empire...
Mišar je istorijsko bojno polje: Srpska vojska pobedila je Turke 1806. i načinila odlučan korak u sticanju nezavisnosti od Otomanskog carstva...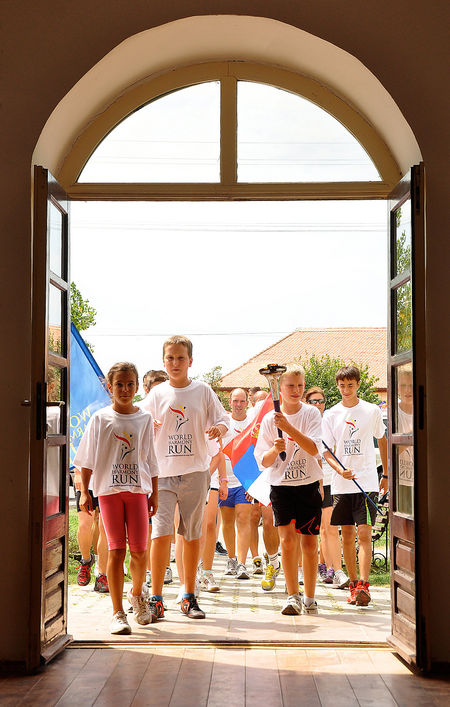 ...we visited the local museum...
... posetili smo tamošnji muzej...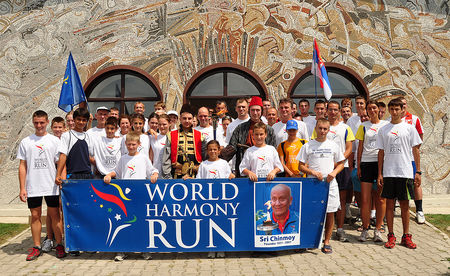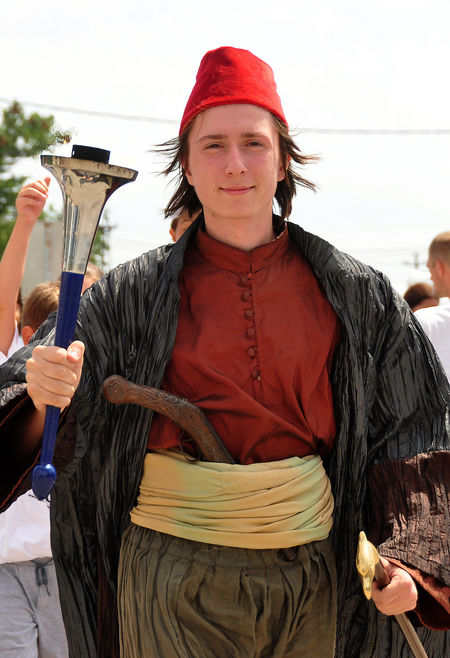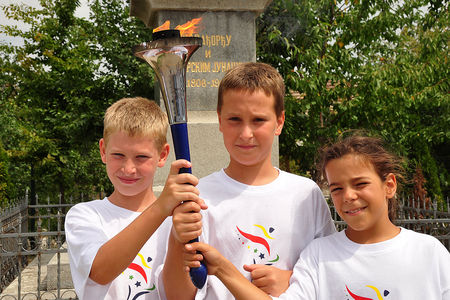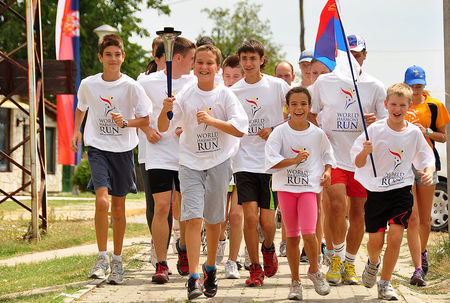 ...and we went on to Šabac...
... i pošli u Šabac...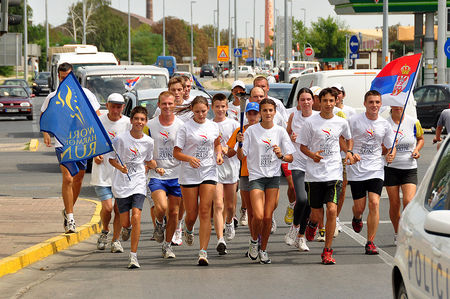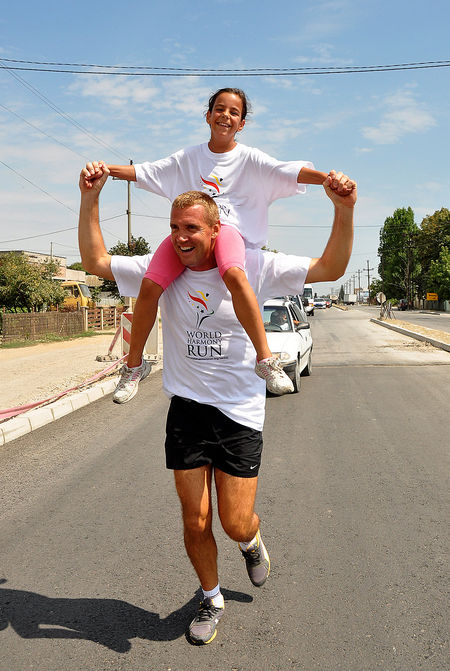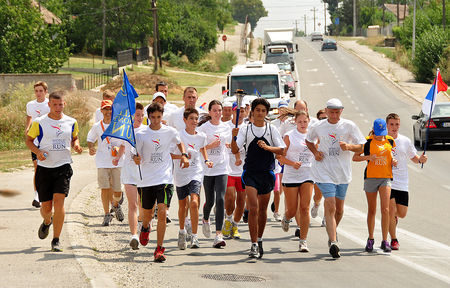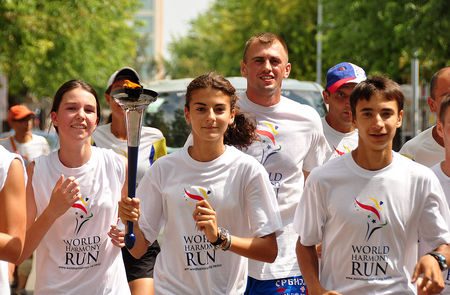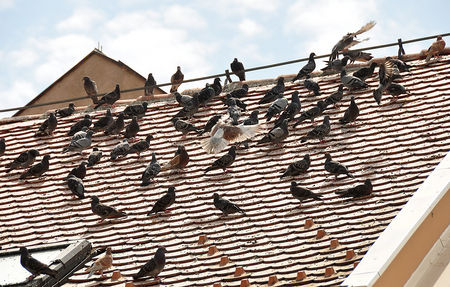 ...the deputy mayor welcomed us...
... zamenik gradonačelnika nas je pozdravio...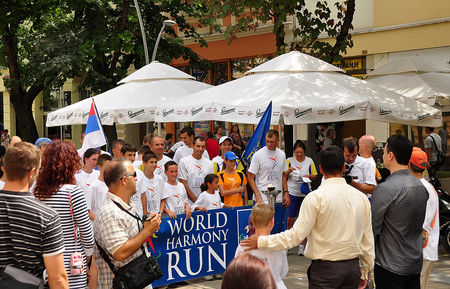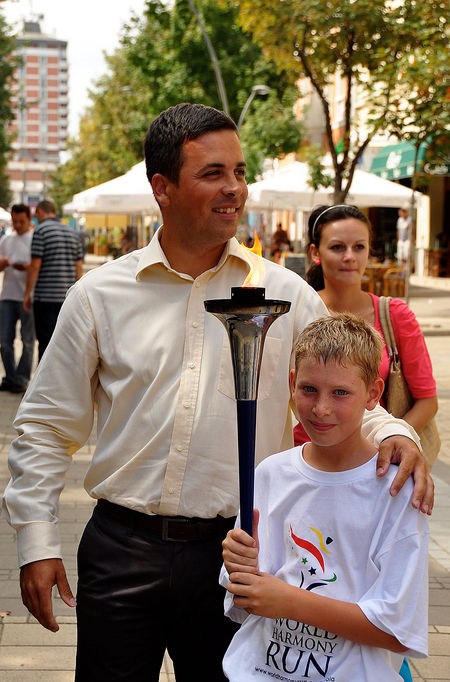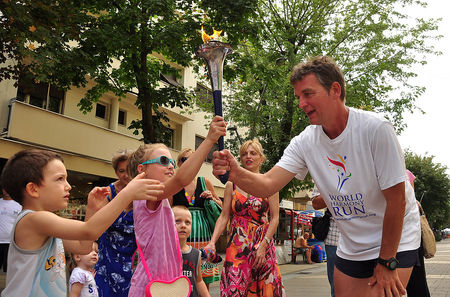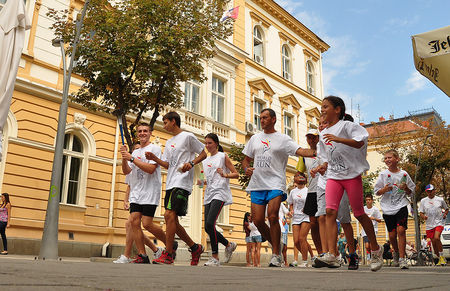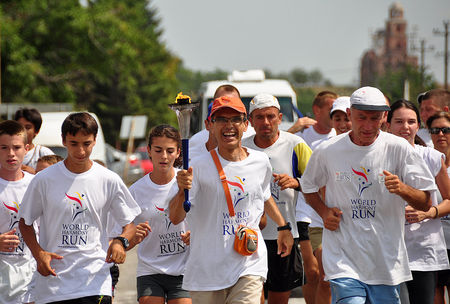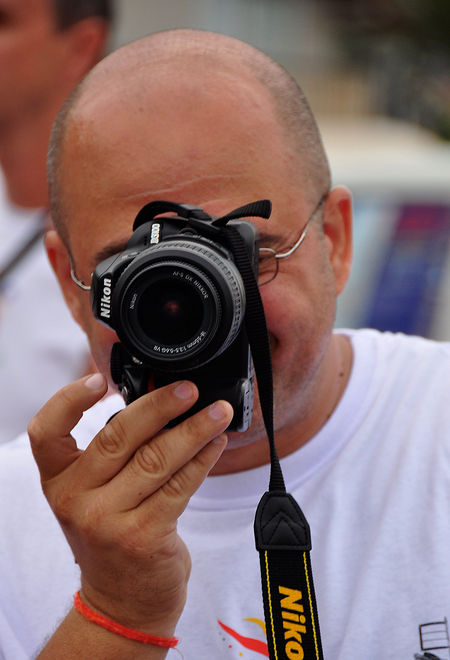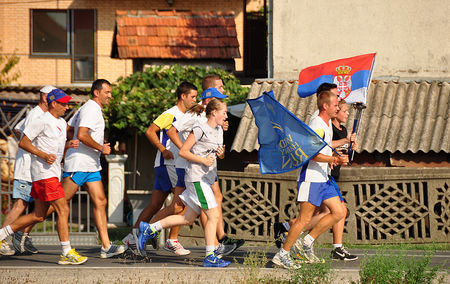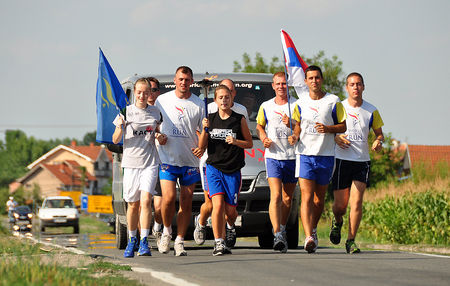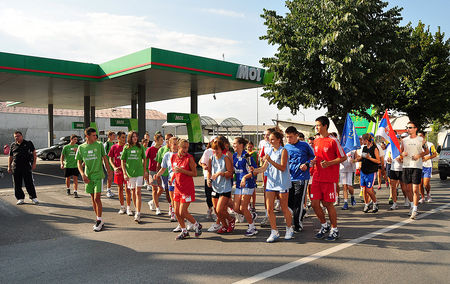 Our last stop in Serbia: Loznica. Kids awaited us and joined the Run...
Naše poslednje zaustavljanje u Srbiji: Loznica. Deca su nas čekala i pridružila se Trci...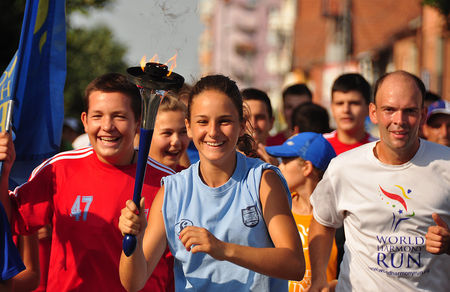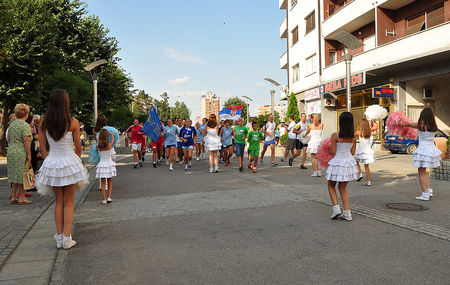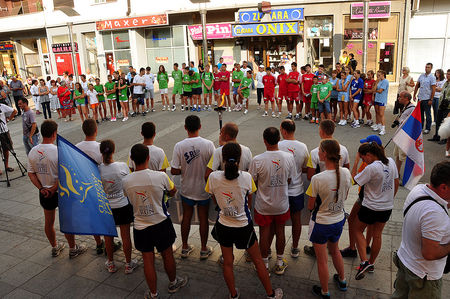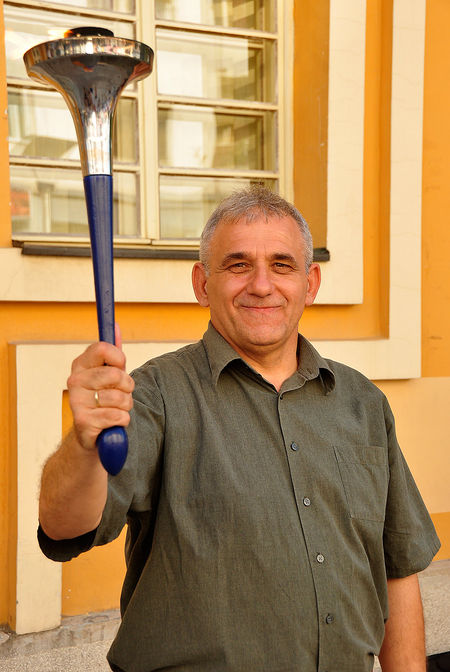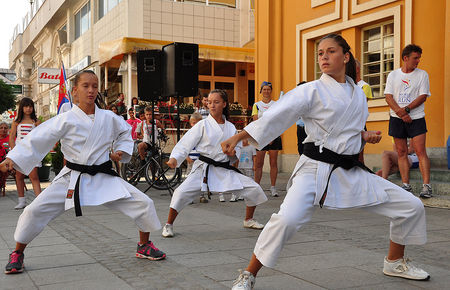 ...Karate performances...
... Karate predstava...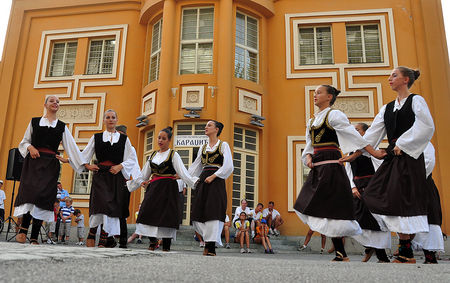 ...and traditional dancing...
... i narodne igre...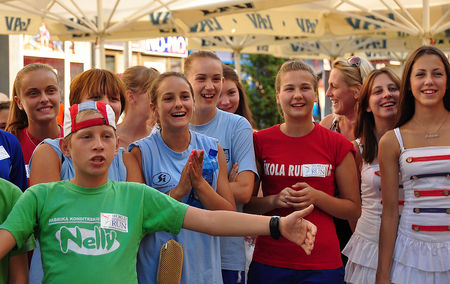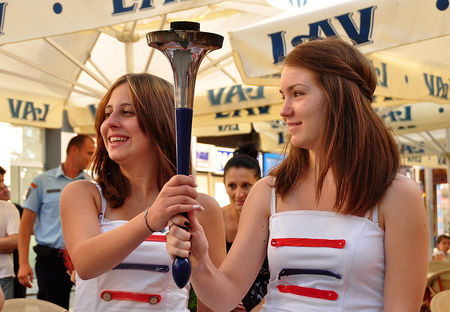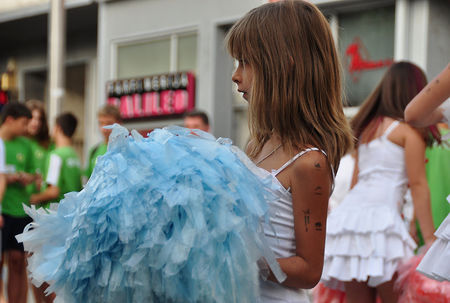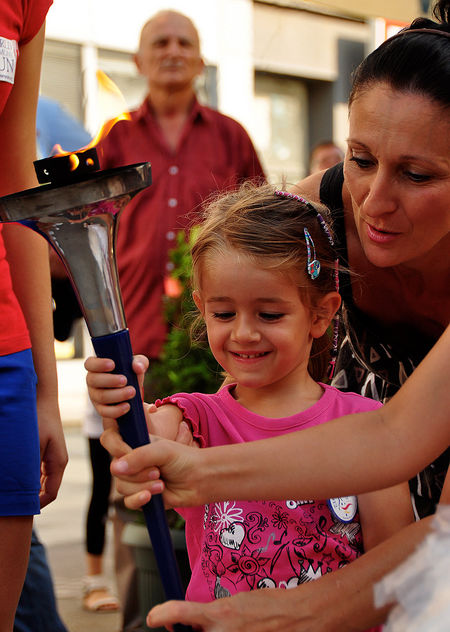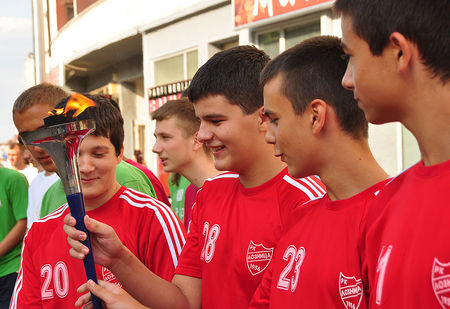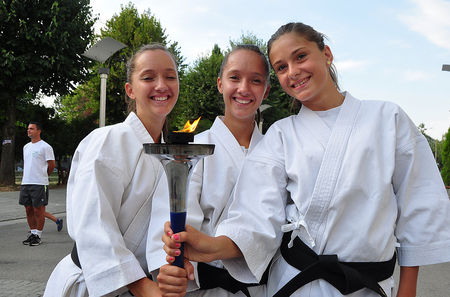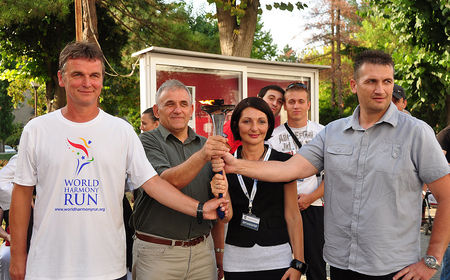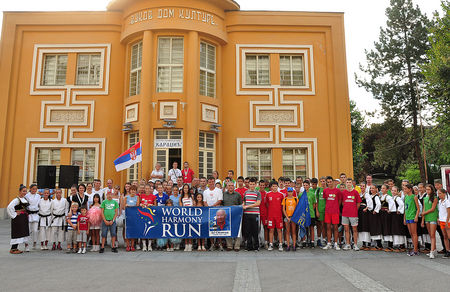 Good bye Loznica...
Doviđenja, Loznice...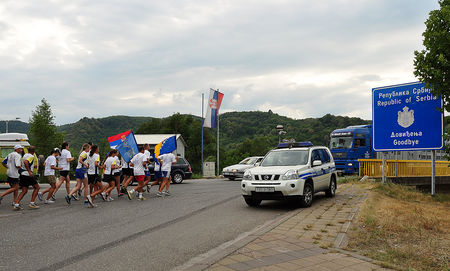 ...and Good Bye Serbia! Our gratitude for all the hospitality and the great time we spent the last days!
... i doviđenja, Srbijo! Zahvalni smo za svo gostoprimstvo i divno vreme koje smo proveli u ovih nekoliko dana!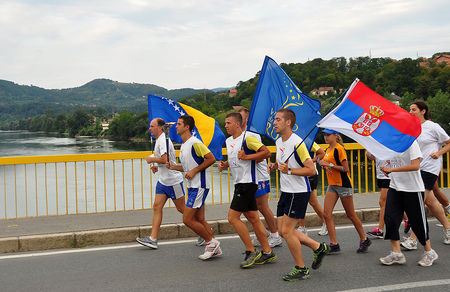 ...the last steps...
... poslednji koraci...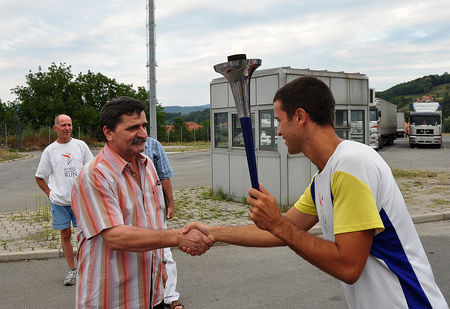 Welcome to Bosnia i Hercegovina!
Dobro došli u Bosnu i Hercegovinu!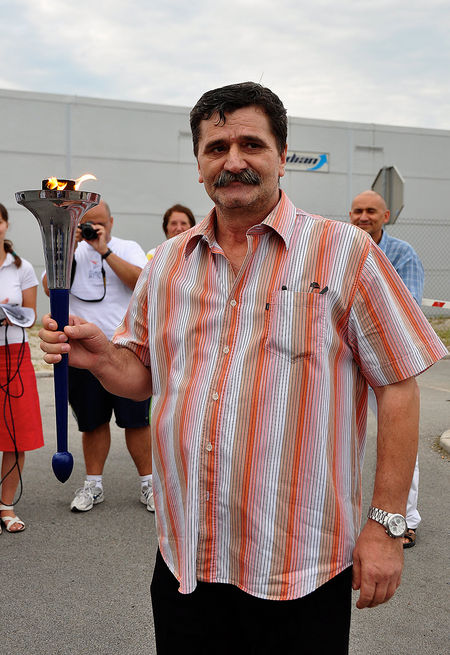 The city representative of Zvornik welcomed us in Bosnia!
Predstavnik grada Zvornika pozdravio nas je u Bosni!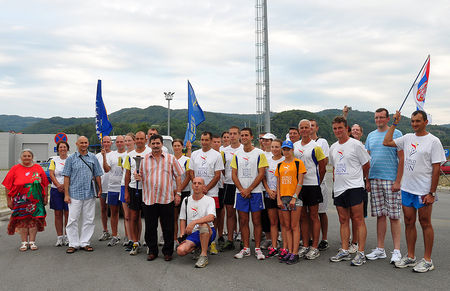 ---
Distance: 139 km
Team Members:
Dipavajan Renner (Austria), Sandro Zincarini (Italy), Sumahat Strohn (Germany), Vladimir Ilyasov (Russian Federation), Barbora Tabackova (Slovakia), Mladen Vujaklija (Croatia), Dennis Gribok (Luxembourg), Sukhada Korshunova (Russian Federation), Daniel Ignovski (Macedonia), Roos de Waart (Netherlands), Serbian runners
Harmonemail:
You can send a message to the runners or read the messages.