Sweden 13 June: Stockholm
On this, our last day in Sweden, we were invited to "Fryshuset", an organization that takes care of young people during their free time. Providing all kinds of sports facilities, Fryshuset also offers the youngsters different kinds of workshops - like dancing, sailing, playing the guitar... We had a very nice reception there and were truly impressed by the great ideas for harmony they put into action. 
We enjoyed a spectacular view of Stockholm while having a most delicious lunch, sponsored by our Swedish organizers, and then visited Ruzena Spielmann, a 93-year old woman who has dedicated her life to the cause of harmony and peace. We were deeply touched by her sincerity.
In the evening we boarded the ferry for Finland, enjoying the nice weather while leaving the outskirts of Stockholm.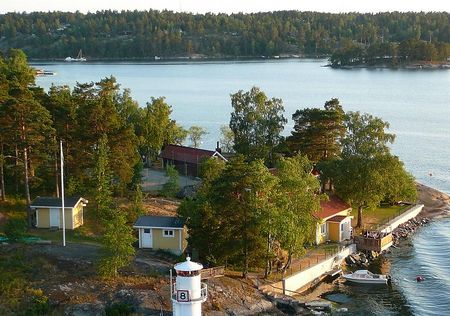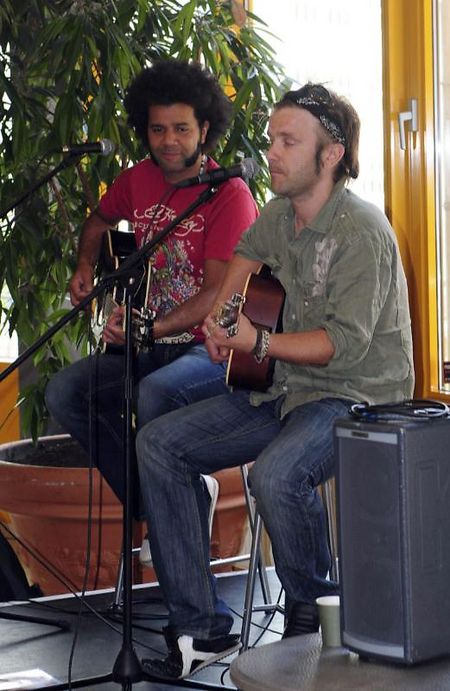 We were welcomed to Fryshuset with a nice musical performance.
Young people can choose from many activities here, like skateboarding, music, theatre and basketball; we also tried them out!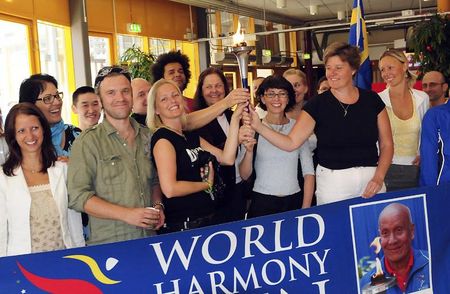 Great Fryshuset crew.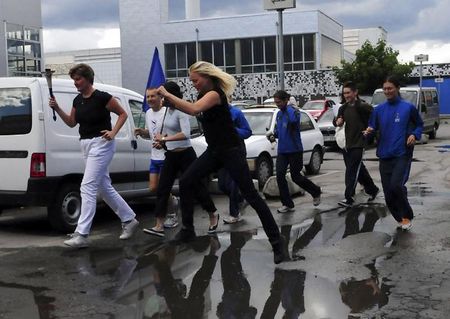 Tia Tuhkanen jumping over a puddle.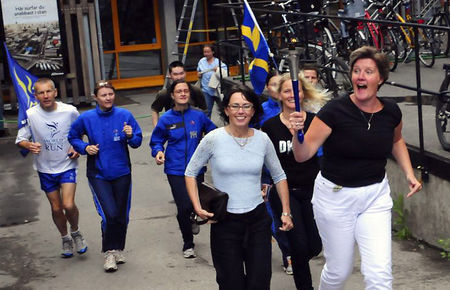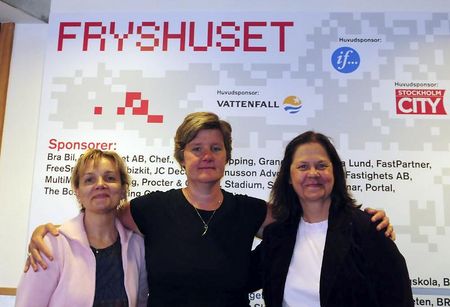 Manager of Fryshuset, Anncha Lilje Ander (centre).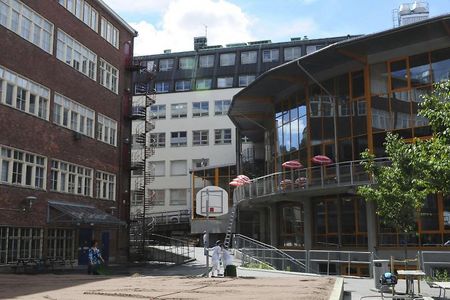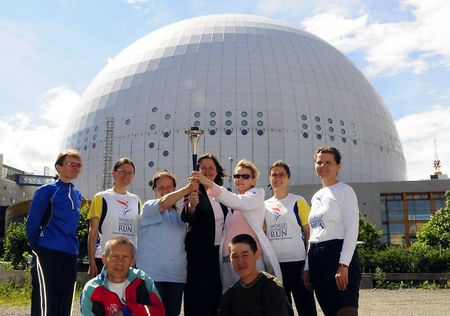 At the famous hall called "Globe".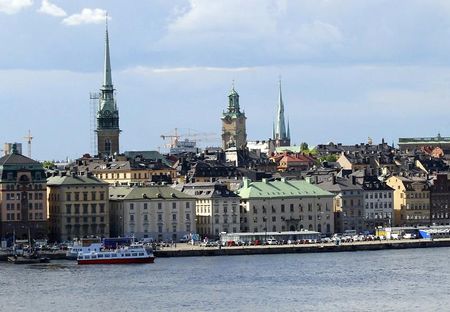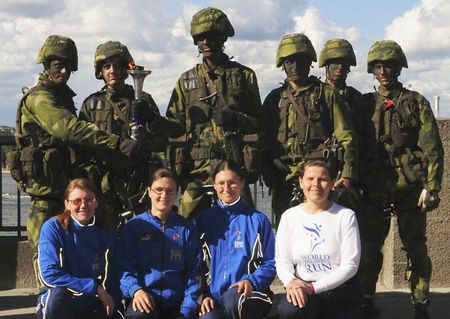 We spoke for few moments with soldiers of the Swedish army, practising in the city. They have a tough life. We hope for them that they do not have to kill any innocent people in Afghanistan or elsewhere, and are able to just serve for peace.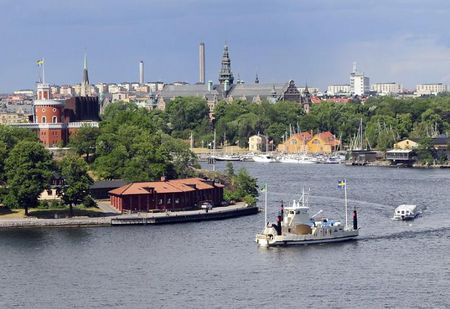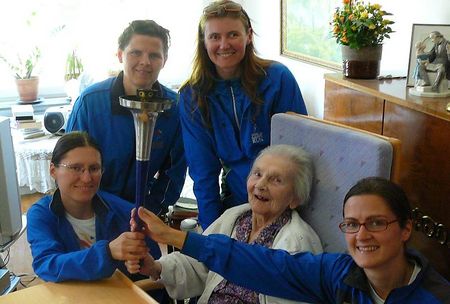 This is Ruzena, a 93-old lady from the Czech Republic who is still full of life and peace.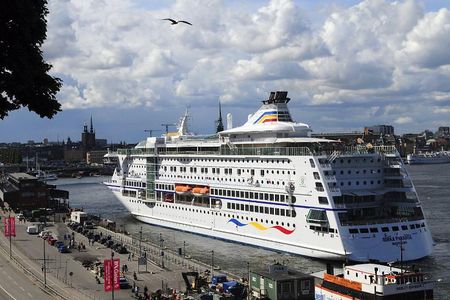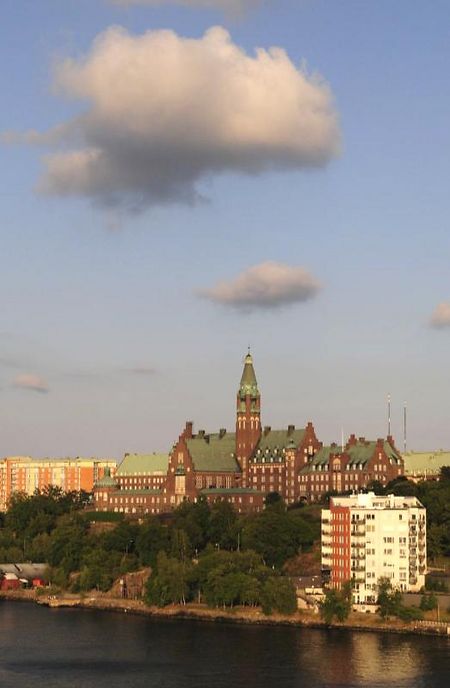 In the evening we took the ferry to Finland.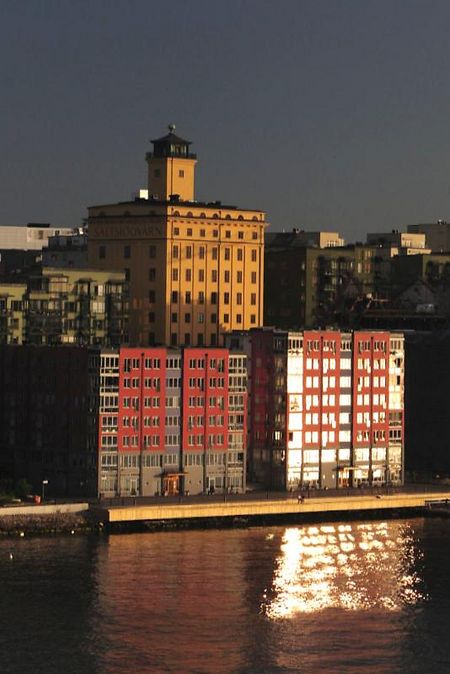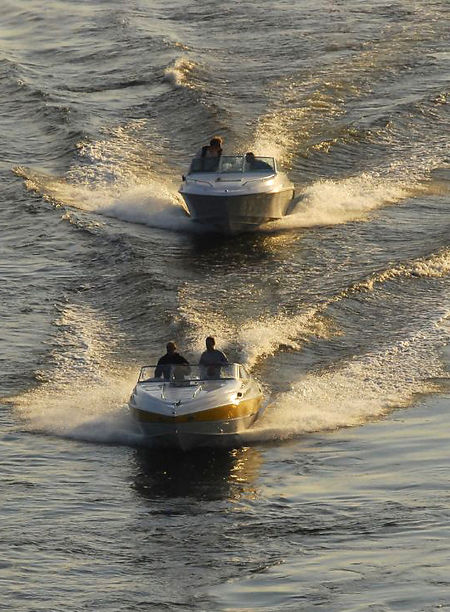 Many people here go for an evening ride in their boats.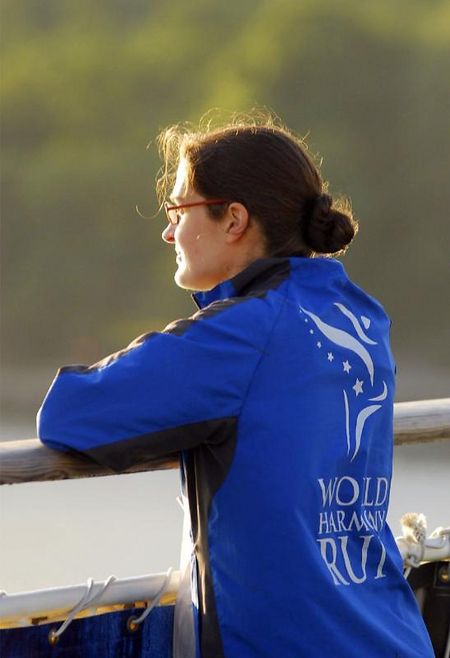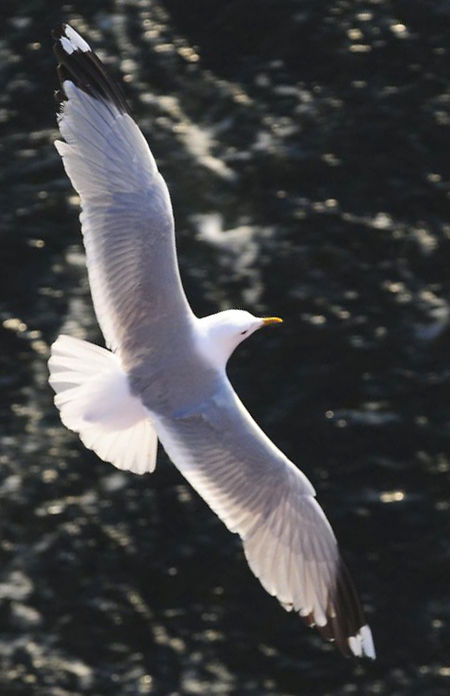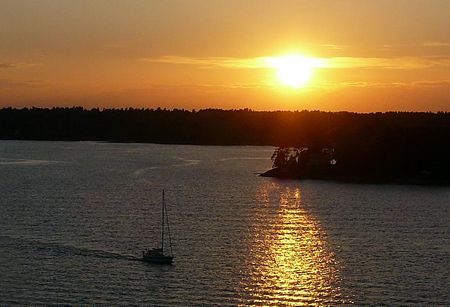 ---
Distance: 7 km
Team Members:
Ondrej Vesely (Czech Republic), Chahida Hammerl (Austria), Lenka Svecova (Czech Republic), Stepanka Sarvaicova (Czech Republic), Marianna Csillag (Hungary), Franz Hinteregger (Austria)
Harmonemail:
You can send a message to the runners or read the messages.
Gallery: See more images!