Finland 14 June: Turku - Kisko
Immediately after arriving in the city of Turku we introduced the World Harmony Run to the people gathered in the main square, from a large stage which had already been prepared for us. A group of girls performed a dance for us and our great friend Martti Raikasniemi, who has been taking care of us each year since we visited the city for the first time around 20 years ago, gave a nice speech and provided us with lunch bags for the day.
Otso Ylönen, a local runner joined us for almost two hours and his 9-year old daughter, Aurora accompanied us on her bicycle.
On our way we met three of Finland's cross-country skiing champions, training for their next competition.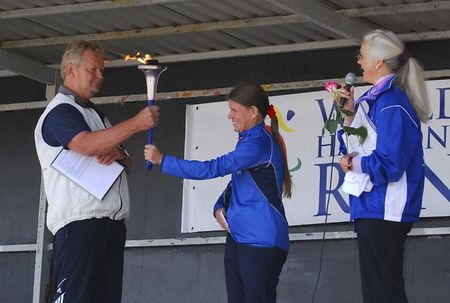 Turku city representative Martti Raikasniemi is a great help to the World Harmony Run in Finland.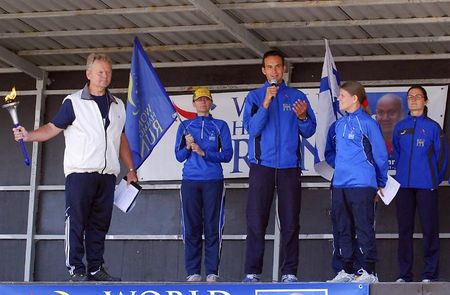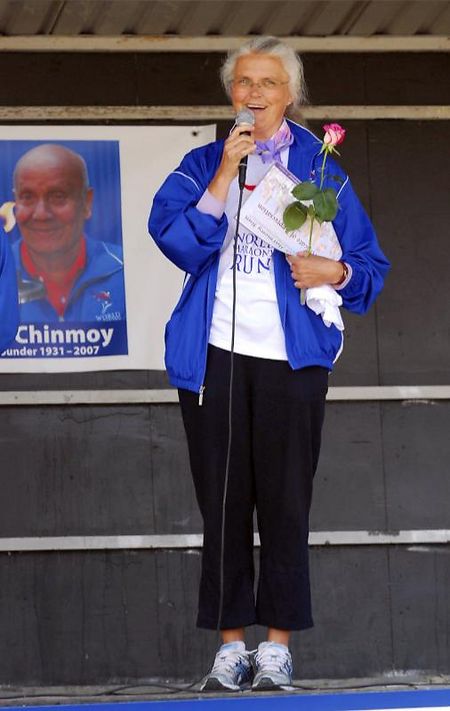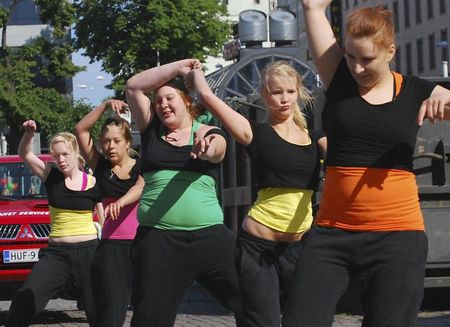 Dance performance.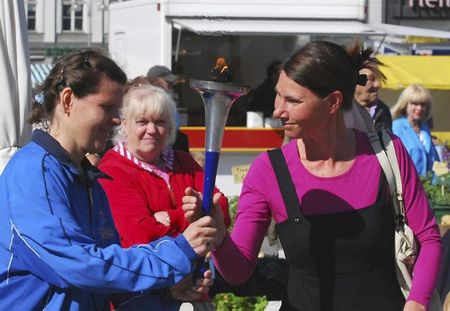 Passing the torch around at the ceremony in Turku.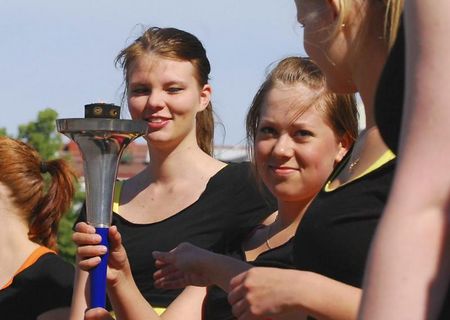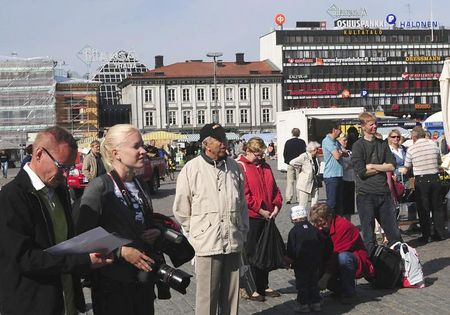 Typical Finnish farm.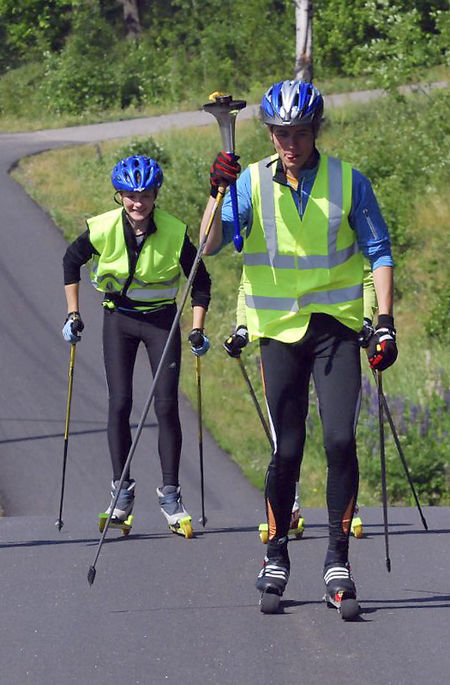 Cross-country skiing team in summer action.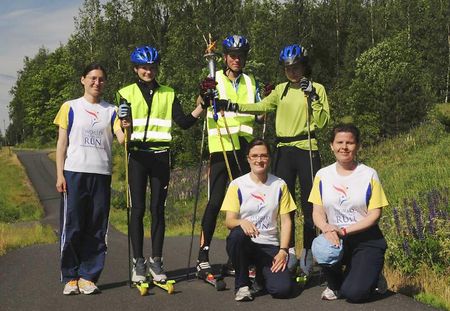 Good luck to these great skiers.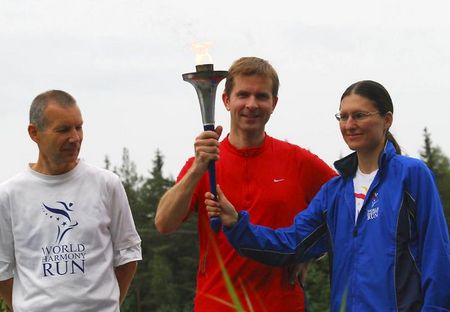 Otso Ylönen accompanied us on the run.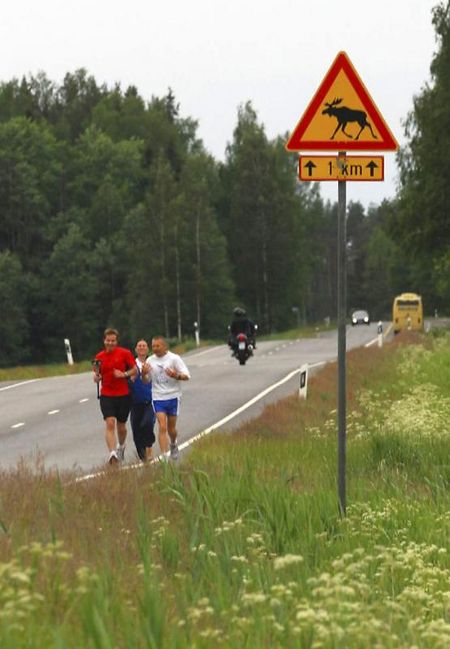 Watch out for moose!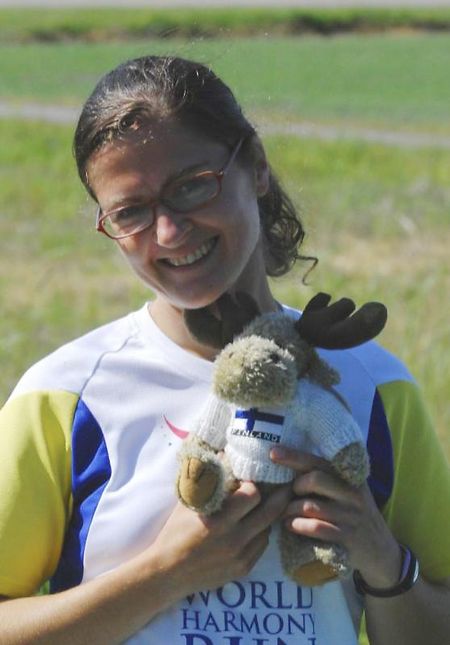 This was the only one we saw.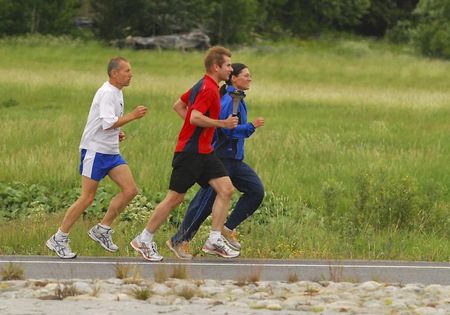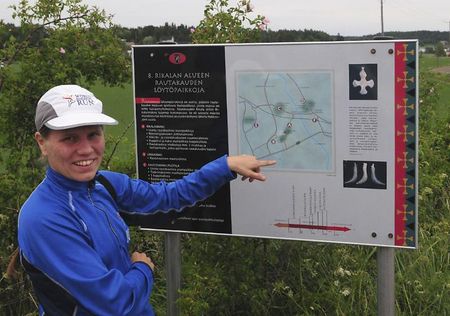 Ancient settlement nearby.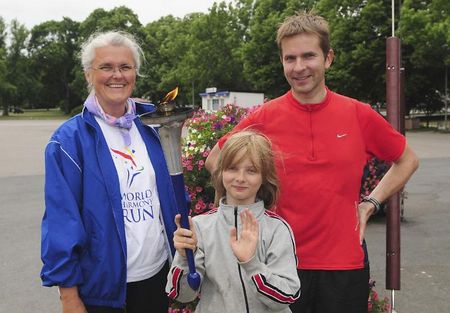 Thanks to Otso Ylönen and his daughter Aurora for joining us.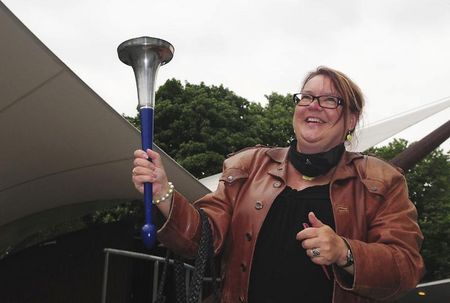 Nice reporter holding the torch.
---
Distance: 86 km
Team Members:
Ondrej Vesely (Czech Republic), Chahida Hammerl (Austria), Lenka Svecova (Czech Republic), Stepanka Sarvaicova (Czech Republic), Marianna Csillag (Hungary), Franz Hinteregger (Austria), Martin Leitner (Austria), Jewgenij Kuschnow (Russia), Conny Schimke (Germany), Anne Leinonen (Finland)
Harmonemail:
You can send a message to the runners or read the messages.
Gallery: See more images!