Canada 31 March: St. John's
The Canadian portion of the World Harmony Run started off symbolically in Canada's most eastern city with a lecture and slideshow presentation entitled "The World Harmony Run in Canada and the World". The presentation, which took place on March 31, was part of an ongoing seminar series sponsored by the Religious Studies Society of the Department of Religious Studies at Memorial University.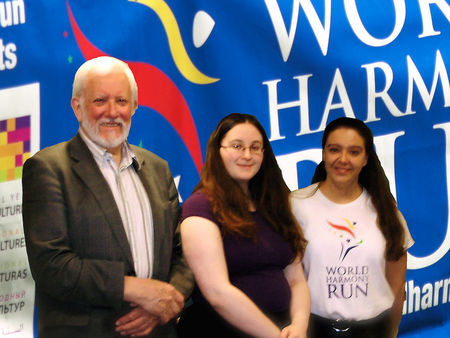 Pictured is, from left to right, Department Head and Professor David N. Bell, Rebecca Ralph, and WHR team member who presented the talk and Visiting Assistant Professor in the department, Brahmacharini Michelle Rebidoux.
The talk was well received by the small crowd of religious studies students and professors. Rebecca Ralph, fourth-year student and current president of the Religious Studies Society, and the main organizer of the seminar series, expressed in response to the presentation (and in particular, with reference to the Run's many visits to elementary schools across the country): "I think that the goal to educate young children about tolerance and cultural harmony is both admirable and important."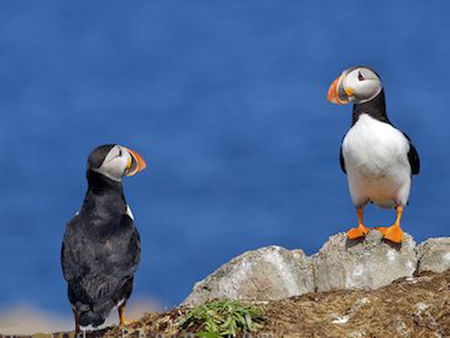 A pair of Atlantic Puffins, natives of Newfoundland's ocean skies.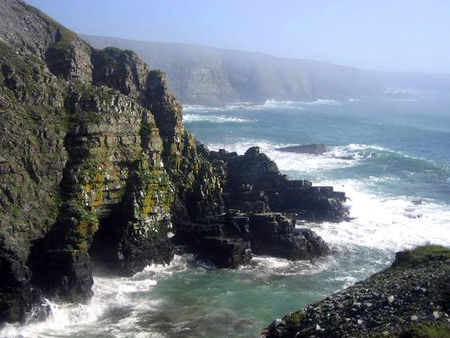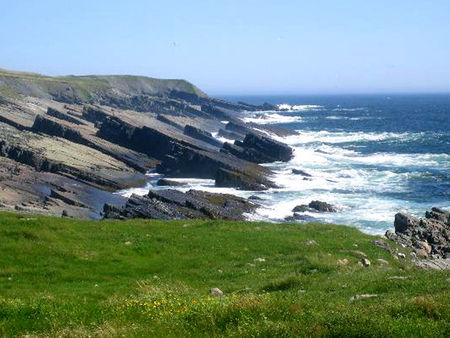 A few pictures from Newfoundland, North America's eastern most point.
---
Distance: 1 km
Harmonemail:
You can send a message to the runners or read the messages.
Gallery: See more images!